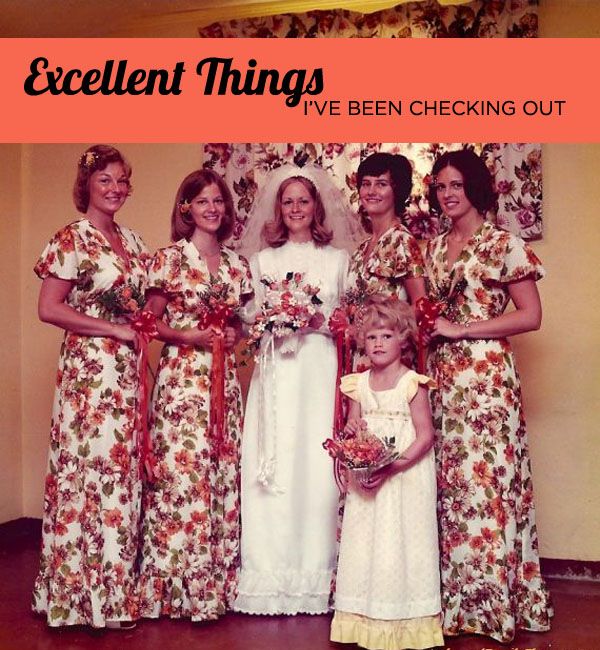 It's Mother's Day tomorrow! Did you make/send your mama something? If not, a phone call is still special. I'm always torn with what to do on mother's day. On the one hand, it's nice to have "me time"….get a manicure. A massage. Sit outside and read a book. But I also just really love spending time with my guys. And having a day with them is always something I enjoy. Rumor has it they are making blueberry coffee cake for me (yes, my non-sweet loving son actually has been really into BAKING lately….go figure!). To all the mama's out there, may your day be amazing and wonderful. You deserve it! Now….on to some links.
1. PRETTY PERSONAL PRESENT.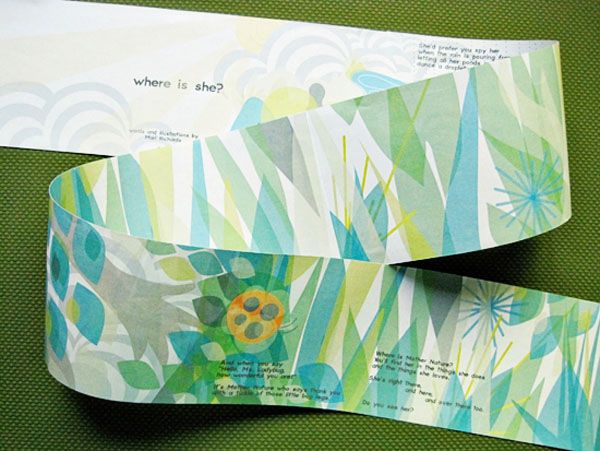 Our friend Mari over at Small for Big came up with the sweetest little DIY printable. It would make a PERFECT last mother's day gift if you are still on the prowl. Make one before tomorrow over here! Or save it for a birthday project.
2. HEY DADDY-O.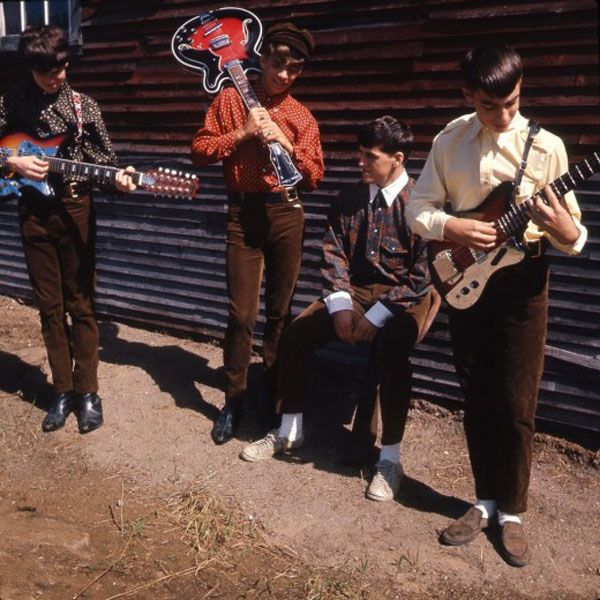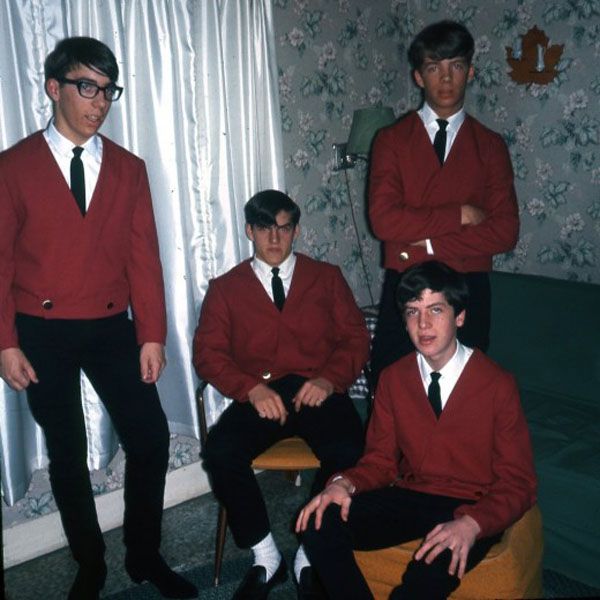 This was listed as "my dad's band". I don't know who the kid is, but if this was his dad's band I am hoping he's a pretty cool cat himself. I LOVE these photos. See more of  his "dad's band" here.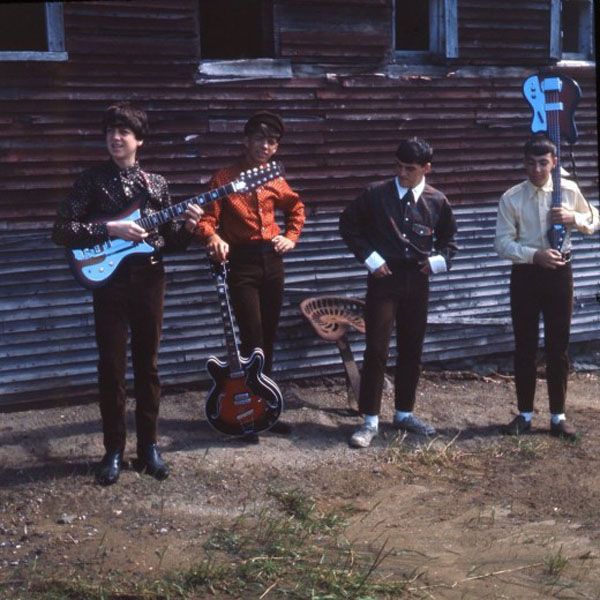 3. SHE FOUND THEM SOMEWHERE, OVER THE RAINBOW.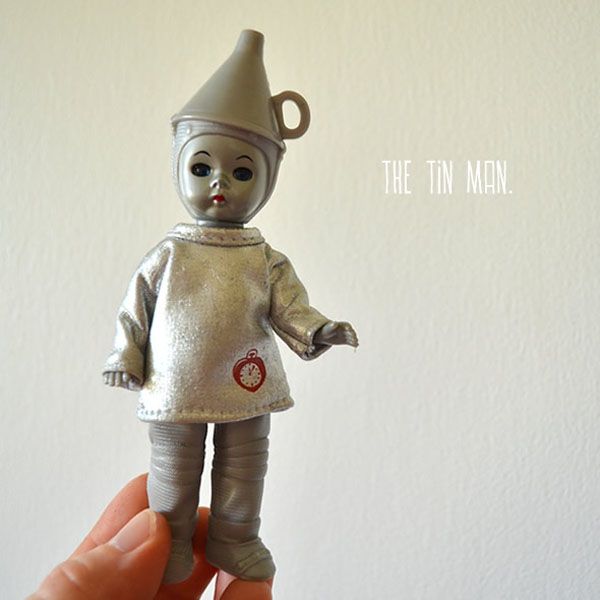 When I was younger, my godmother Tanta Judy always gave me a Madame Alexander doll for my birthday and Christmas. I LOOOOVED them. When I was younger, I was obsessed with The Wizard of Oz. So much so that I went as Dorothy for halloween and my parents used to always buy me Wizard of Oz "stuff" as gifts. (although in my bratty 20s I requested they stop.) Anyway, I was soooo charmed by this entire collection of Madame Alexander Wizard of Oz dolls that my friend Jenny unearthed. You'll never guess where they are from! See more here. The blue "Oh Wee Oh!" guy is awesome.
4. STICKY FINGERS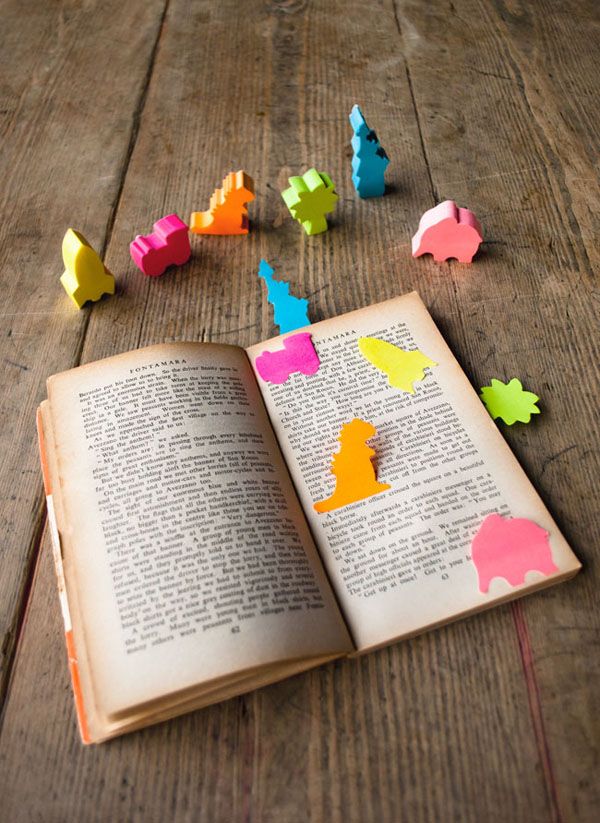 These little colorful stickie notes are so fun….they'd make great book marks. Find them here.
5. Â GETTIN' DOWN TO BUSINESS.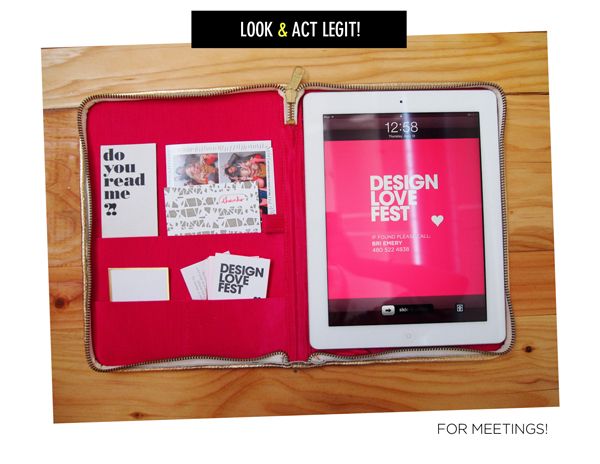 I'm a big fan of Bri's blog, designlovefest. She always has gorgeous eye candy, but she also has lots of thoughtful posts on freelancing, running your business and building your blog. This post is a recap of a a session she did recently on consistency of your blog "brand" and i thought it was great. Check it out here.
6. OH WHAT A PEAR.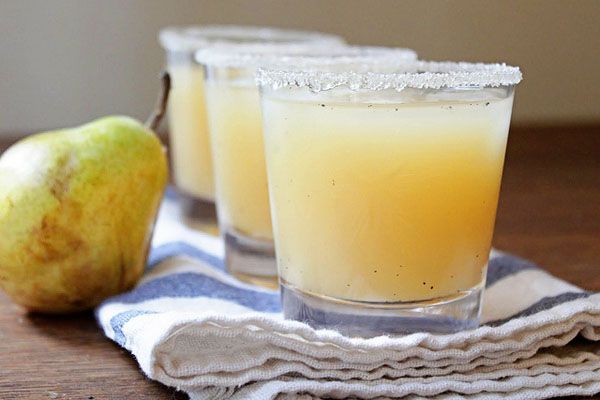 This Vanilla Pear Cocktail is intended to be a fall beverage, but I think it looks so refreshing I can still imagine sipping it on a lovely warm spring Mother's Day! Find out how to make it here. (via sfgirlbybay)
7. A BRIGHT IDEA.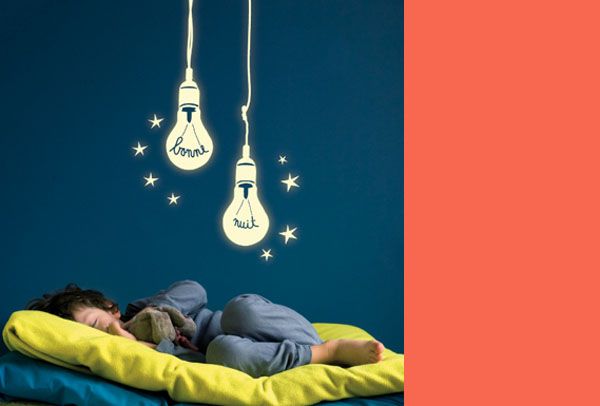 This is not only a decorative sticker, it's also a phosphorescent night light for kids, which glows in the dark when you switch off the light providing comfort during night hours. So sweet. Get them over at My Sweet Muffin.
8. A BEAUTIFUL WALK TO PARIS.
In 1962 illustrator/graphic designer extraordinaire Saul Bass made a children's book. This past February they re-issued this marvelous book and now you can get all the magic of Henri's Walk to Paris
 without having to obsessively troll thrift stores and used book shops. (ahem. not that anyone around here has been known to do THAT….)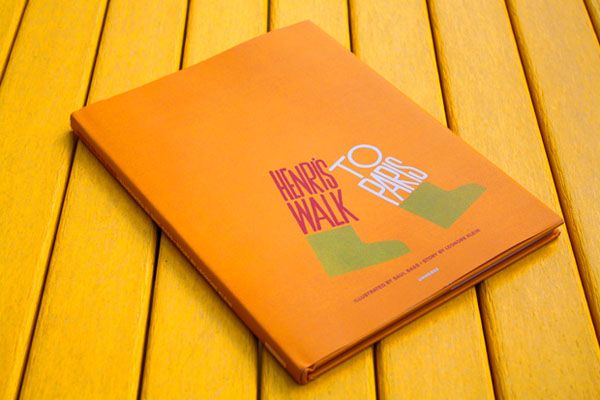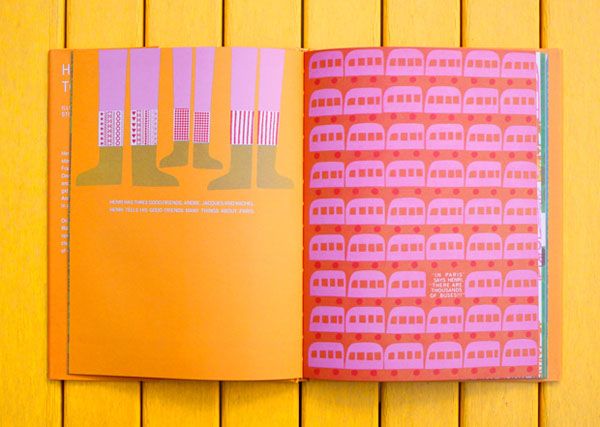 9. PANIC AT THE DISCO
Feelin' like your homies aren't as ready for mother's day as they should be? Send 'em over to Shutterbean. She has some awesome brunch ideas for the guys and gals in your life to whip up for you!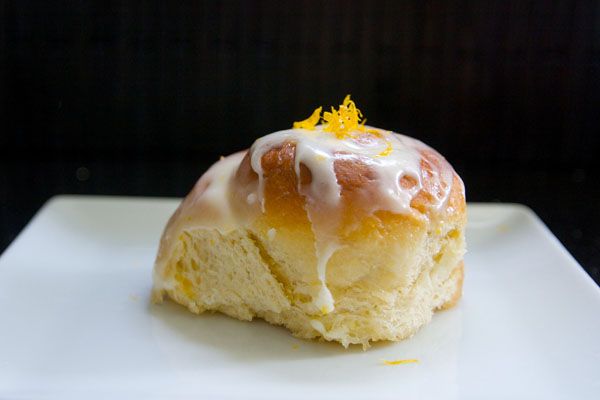 10. BONUS VIDEO // MARY POPPINS GETS SMOOTH
Have you seen (heard) these amazing remixes? They are sort of groovy, downtempo electronica but very very cool (via Black Eiffel). I also really love the Harry Potter "Alohomora" remix.