(image: tattler, aug. 2011)
1. BRIGHT LIGHTS. SMALL CITY.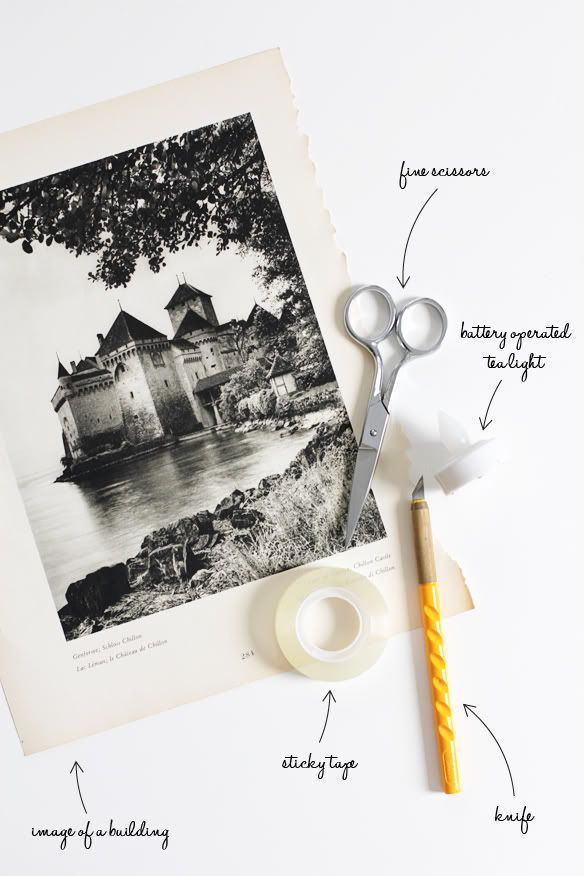 These little light up buildings are really cool. Find out how to make your own here. (via Poppytalk)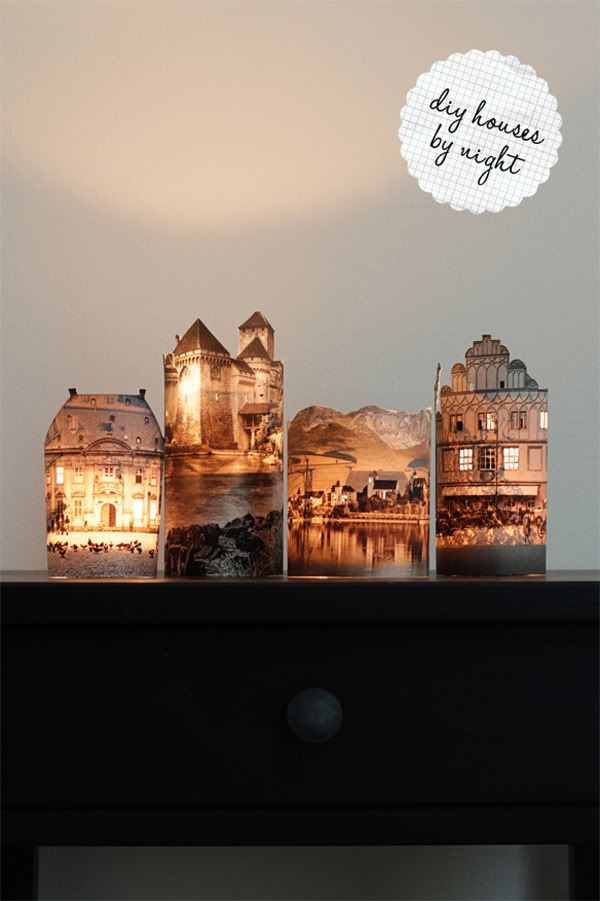 2. THE GREAT INDOORS.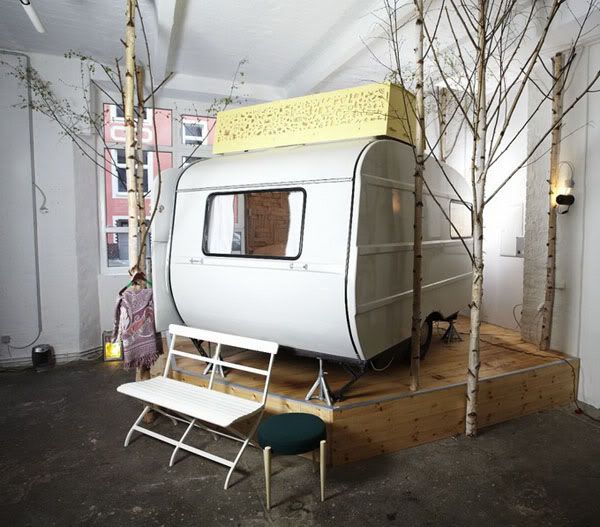 This Berlin hotel is made of mini trailers and huts arranged inside a vacuum-cleaner factory. Let's go! See more here.
3.VA-VA-VA-VROOM.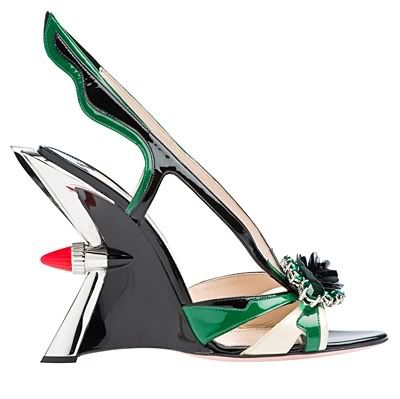 My friend Rusty tipped me off to these wild vintage car-inspired Prada shoes. Wowza. See her post on Laughing Squid here.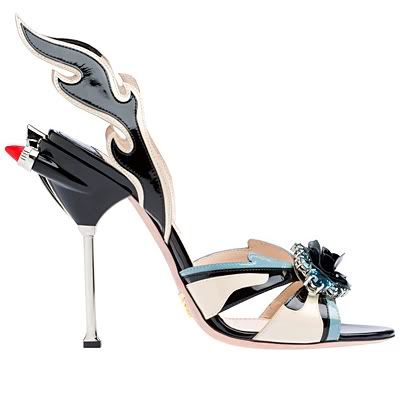 4. LEAPIN' LOVELIES.
Oh how these photos of 60s celebs jumping for joy made ME feel like kickin' my heels up. See the rest on frecklewonder.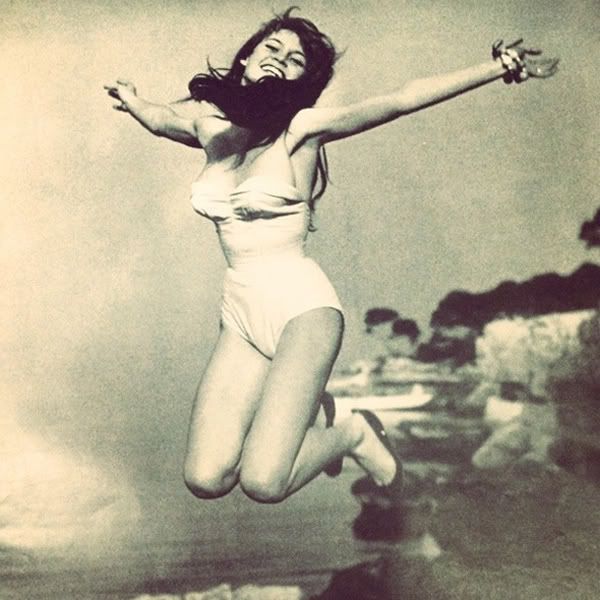 5. SAY CHEESE…AND GOOD NIGHT.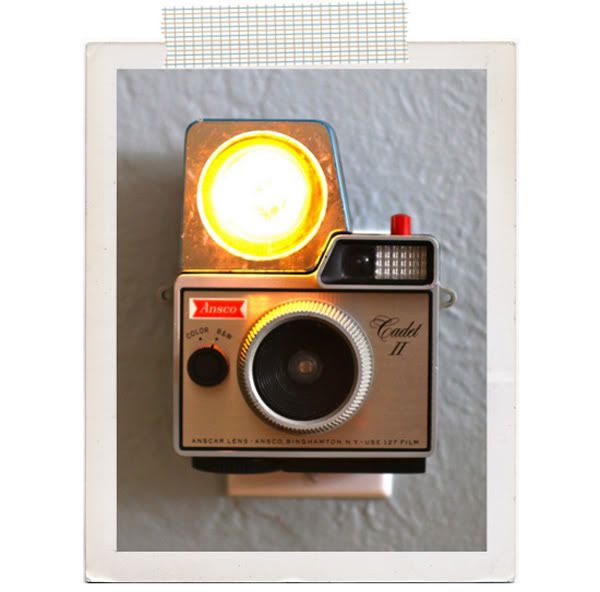 I totally want one of these amazing repurposed vintage camera night lights. You know you want one too. (via whorange)
6. DON'T BLINK OR YOU'LL MISS IT.
An animated look book? Genius. See more over here. (via design for mankind)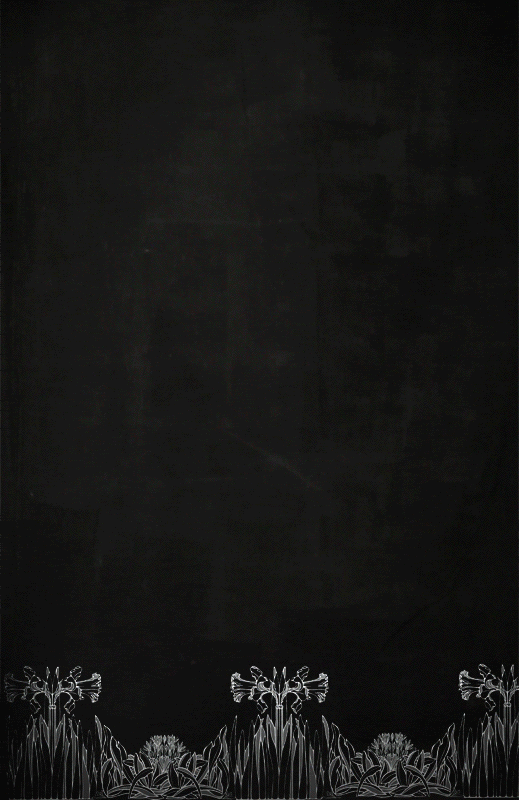 7. KING MIDAS WOULD APPROVE.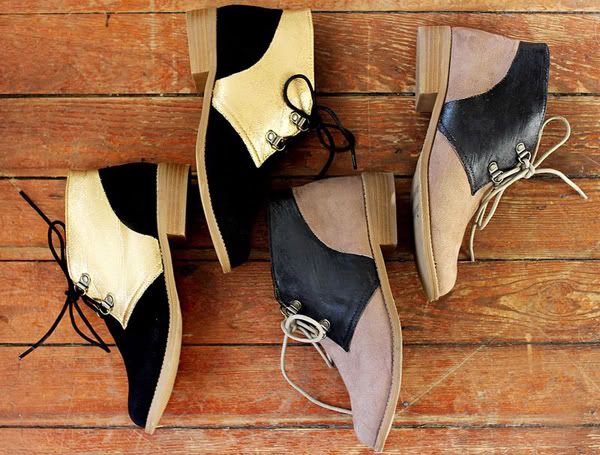 I love this tutorial for DIY color-blocked booties. The black and gold are especially fetch. See how here.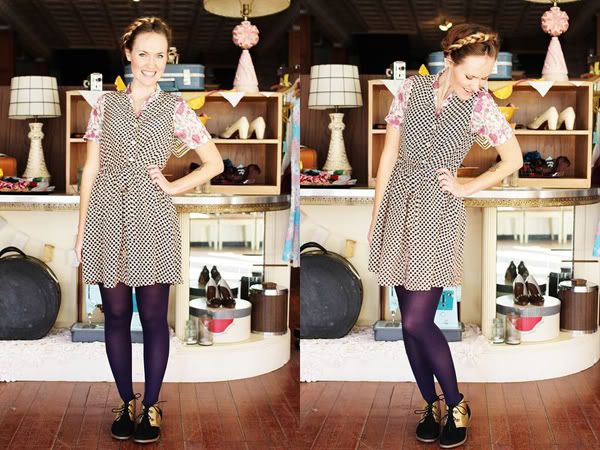 8. BUT WHAT ABOUT THAT COUCH??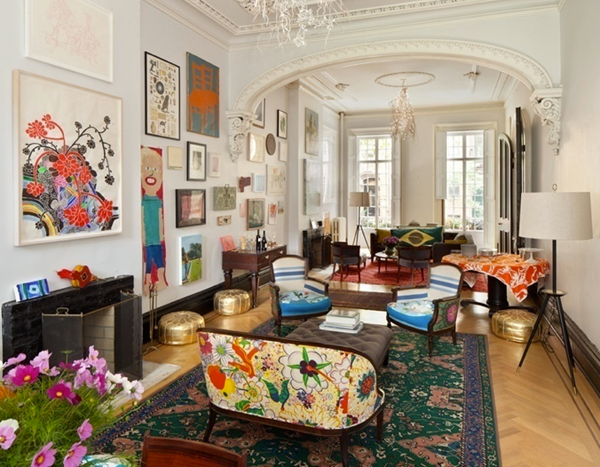 There's been a lot of chatter about this insane Kate Spade apartment that is now for rent (it belonged to Pamela Bell, one of the original four partners and for $18,500/mo it can be yours too). The place is gorgeous, but I'm most transfixed by the insane vintage couch. She had it covered in muslin and then invited her young daughters class to come over and draw all over it. AMAZING.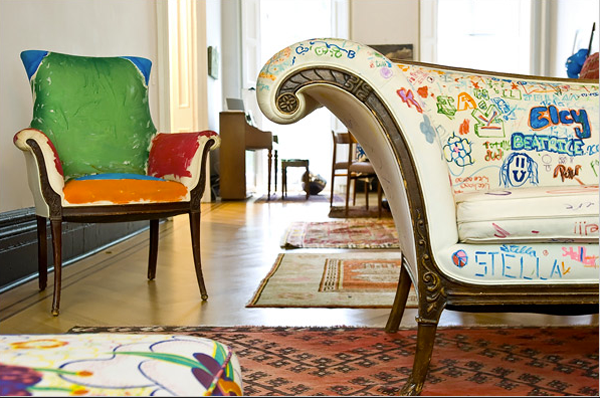 9. I SEE LONDON.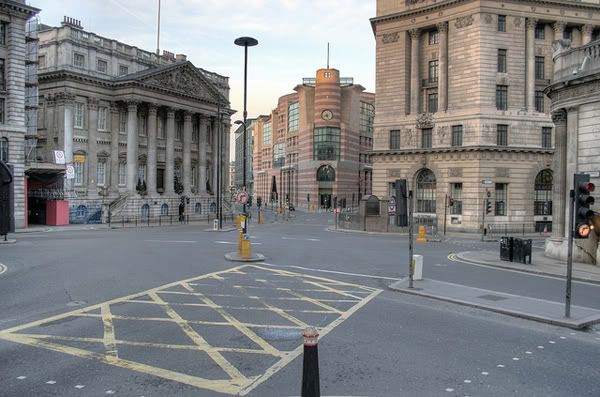 Hauntingly pretty images of a nearly empty London, early Christmas morning. See more here.
10. SHHHHH.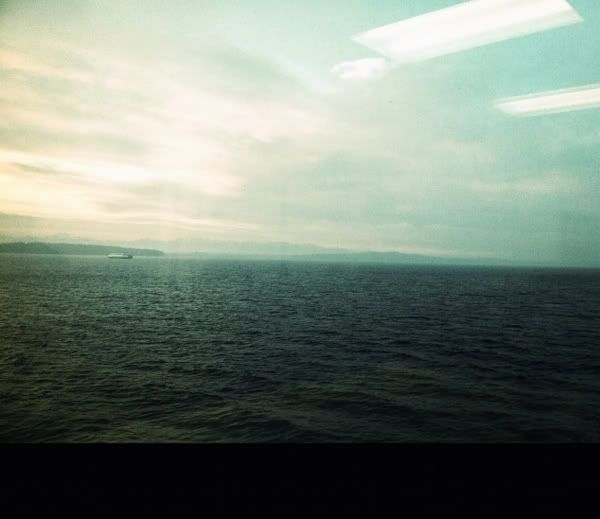 This post on going quiet and giving up social media was moving and wonderful. Could you log off? Take a look over here. (via shutterbean)
Have a most wonderful weekend my friends!