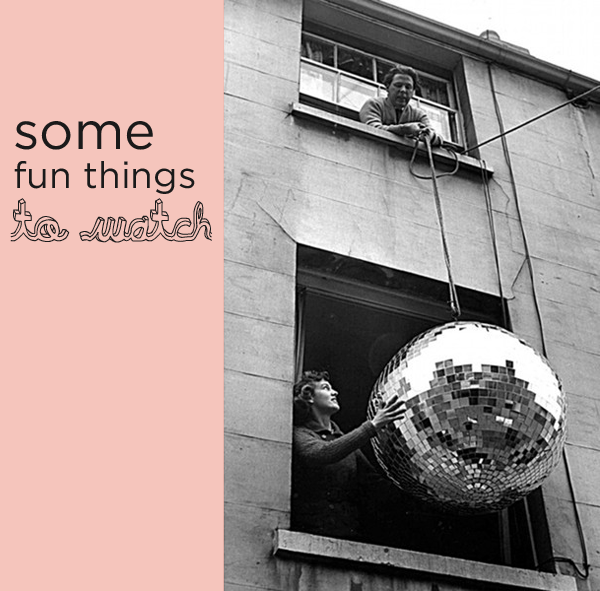 Hello friends! We've had some pretty glorious weather lately and we are hoping the sunny days continue! Do you guys have big plans this weekend? We're just relaxing a bit. A birthday party. A little league game. And hopefully a  lil movie watchin'! I hope you guys Have a wonderful weekend! Until then, here are some things to tide you over…
1. MOONRISE KINGDOM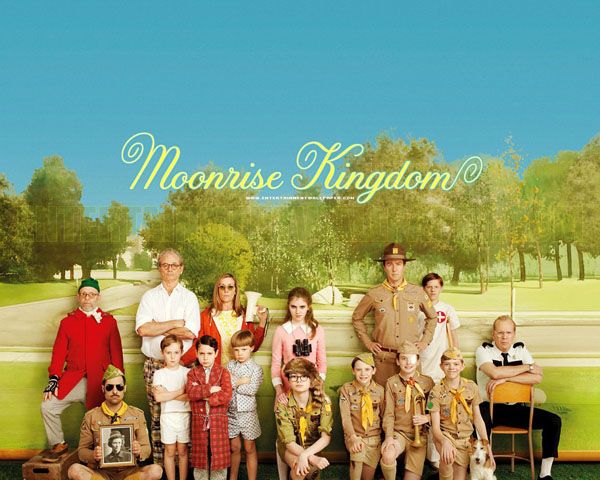 Are you as excited for the new Wes Anderson movie as I am? Moonrise Kingdom looks awesome. In a genius marketing ploy the movie's music supervisor made a mixtape of all the characters' favourite songs. I love this idea! Check it out here.
2. CHALK IT UP TO FUN
Back in the day, my roomie Mirka and I were obsessed with Manic Panic hair dye. (For YEARS my hair always had chunky stripes of bright red or purple—Manic Panic Pilar Box Red or Fire or Plum) I was just thinking the other day how fun it would be to play with color again but I wasn't sure I wanted something permanent. And then I read about "chalking" and was totally intrigued. Girls are using pastel on their hair to temporarily color their hair. Have you tried it??
The goils over at The Beauty Department did a cool tutorial here. And Ciaran at momfluential also has a great tutorial over here.
3. MAKE A STATEMENT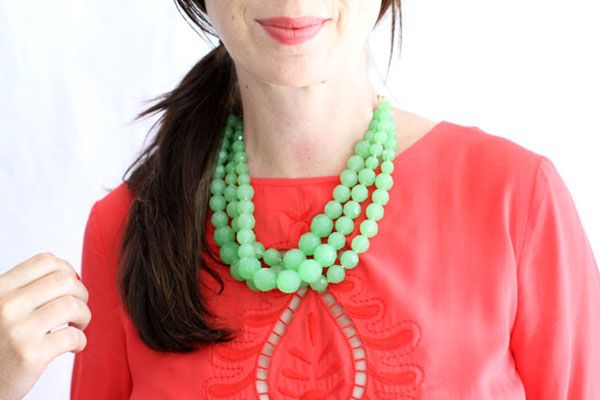 I love big, bold colorful necklaces. This DIY over at Making it Lovely is so pretty.
4. PRETTY CHOCOLATE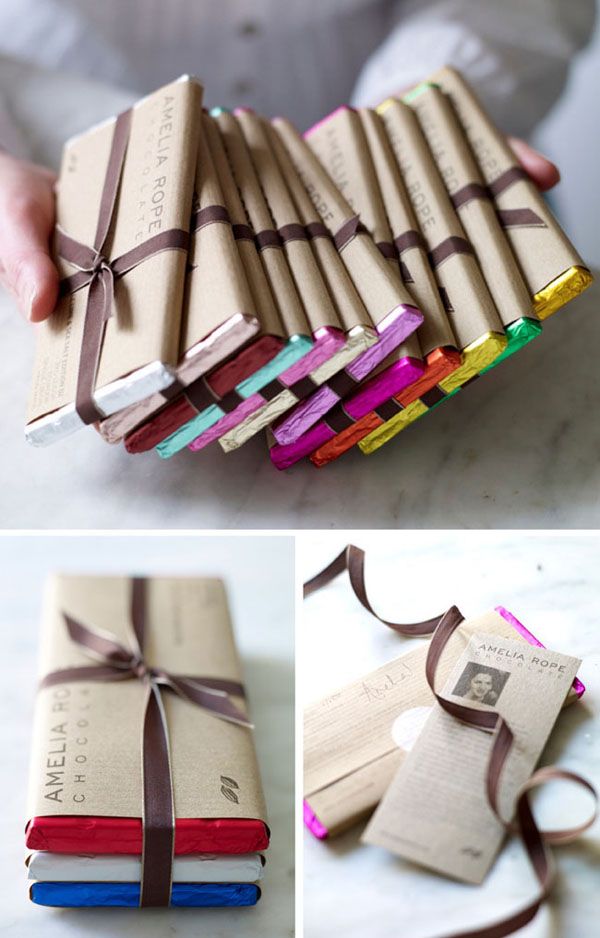 Mmmmmm. Yum yum yummy AND gorgeous packaing. From Amelia Rope.
5. MUSIC TO MY EARS
Not only amd I loving these to new albums, I really love the cover artwork too. Listen to Best Coast here.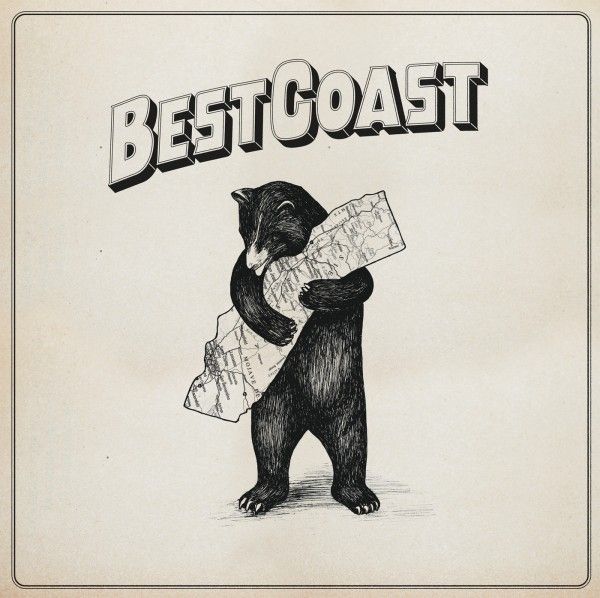 Listen to The Walkmen here.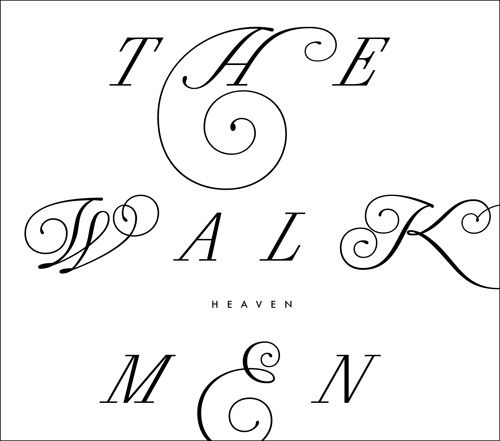 6. Â ELLE-OH, STYLISH ONE.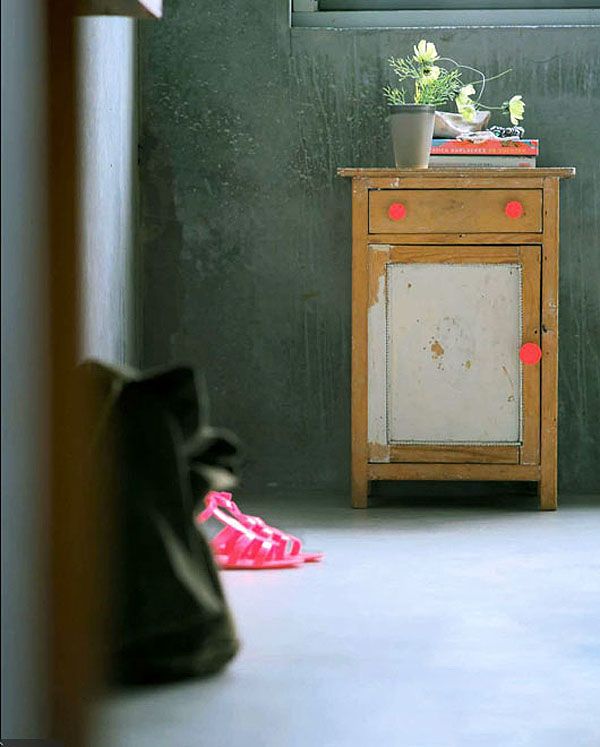 I had no idea that there was an Elle Decor South Africa. Thankfully Victoria did. She posted two really amazing spreads, one with neon and the other just plain gorgeous.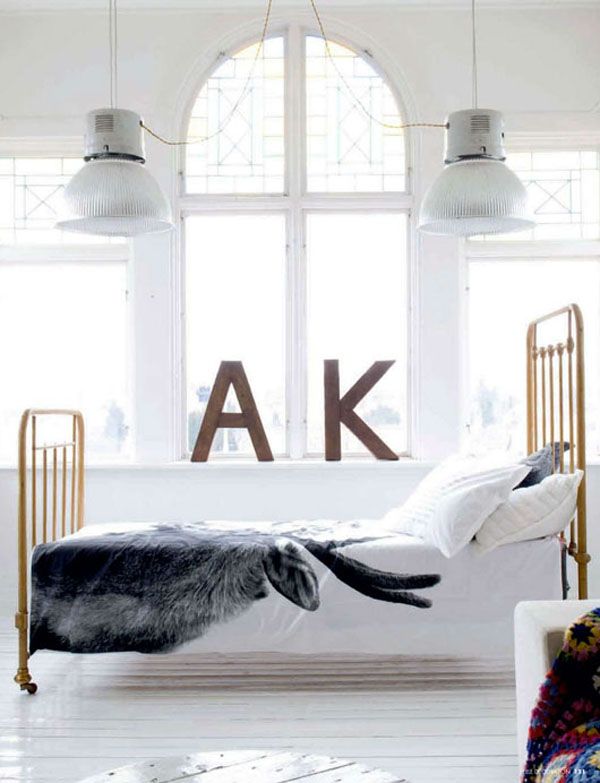 7. KANYE IS A TWEETIE PIE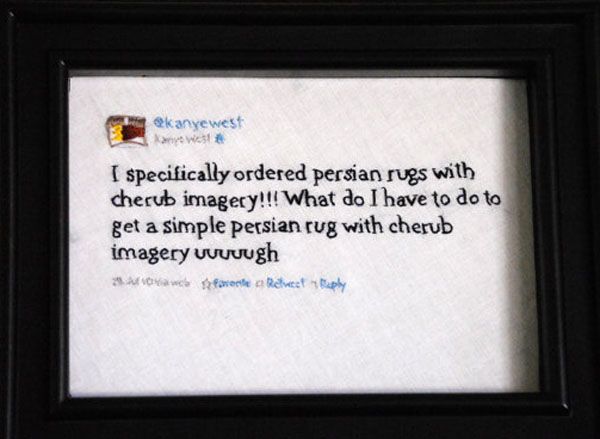 Needlepointer Amy Sheridan came up with this funny idea of embroidering Kanye's tweets. Ans they are SO hilarious. Oh Kanye….I've actually met him twice (we had ice coffee at the Chateau Marmont, I felt like such a baller!). I was doing a project with him for work and believe it or not he was totally respectful, on time, funny and cool. He was cocky but he sort of made fun of himself too. I will say this was right before his mama passed, and I really think a lot of his craziness stems from that. He was on tour and continued even though he was devastated (and alas, our project was put on hold…). ANYWAY, I'm always amused (or bemused?) by his antics. And his tweets are ridiculous.
I think she's really backordered, but you can contact her at her Etsy shop here.
8. NOT SO TINY BUBBLES.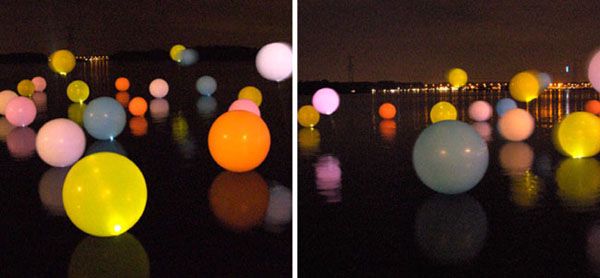 These are gorgeous. Bubblegum is a whimsical and colourful installation by Merijn Hos and Renée Reijnders, located in the Netherlands. The piece features 50 balloons that "shine, float and bubble" across water. Kind of magical huh! Found via Plenty of Colour.
9. TASTY CHAPTER.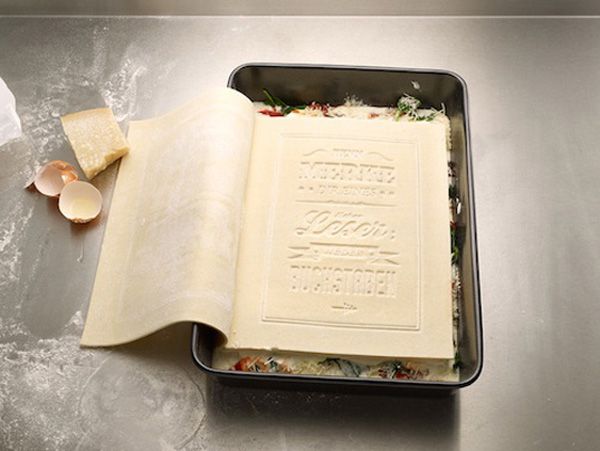 This cleve book is not only pretty, it's practical. When you are done reading the recipes, you can bake them into a lasagna! Woot! See more here.
10. BONUS VIDEO: THE L-Y SONG
This is one of my favorites—i believe it ran on the Electric Company. The animation is a little on the simple side, but the song is so clever and fun. It's now one of Wolfie's faves toO! Tom Lehrer was a brilliant songwriter.
Oh yeah, there are a few more new, fun goodies in the Wolfie's Closet shop. Head on over to check 'em out!