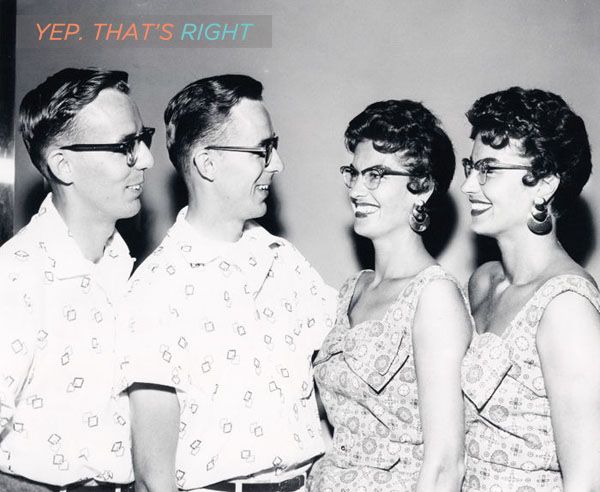 Your eyes aren't deceiving you. It's the Friday Link Hootenanny….on MONDAY NIGHT! Oh I've been missing the hootenanny—and I was so pleased to have several of you email and tweet me that you missed it too! We have 2 days til Halloween, so I wanted to sneak in some spooky links that have been making me happy.
1. MOST FESTIVE PARTY EVER.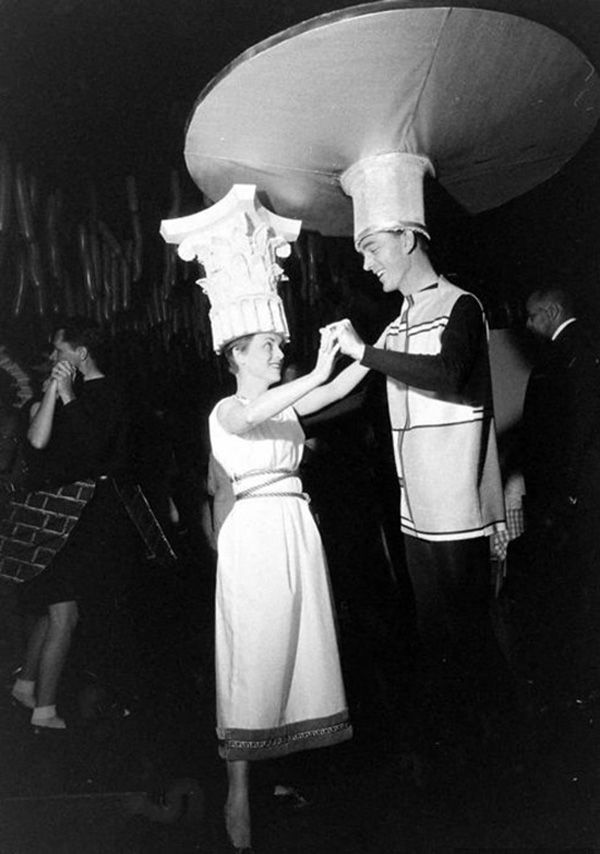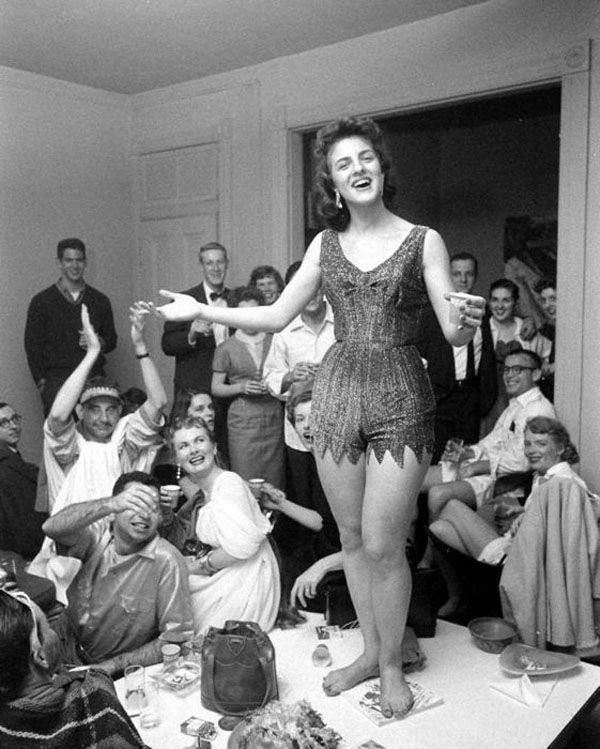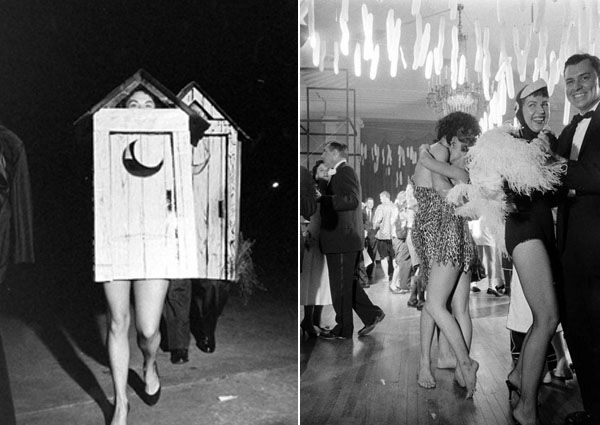 Who says kiddos get to have all the fun?? This fabulous costume party is ah-mazing! Everybody who was anybody was apparently there. ("Who invited the Outhouses?" )Â See more here.
2. LOVELY LABELS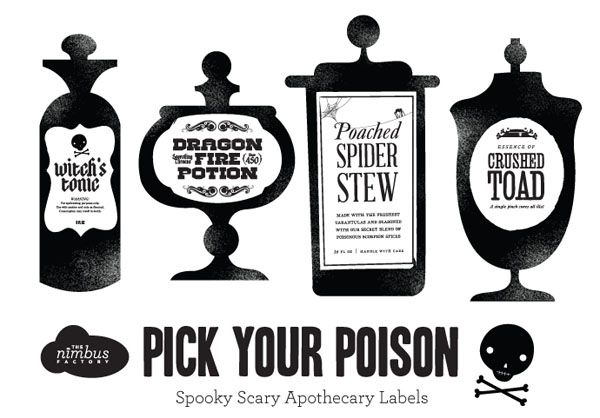 Our friends over at the Nimbus Factory have some adorably spooky freebies for you to download. Â Check 'em out here!
3. WORLD'S MOST INSPIRING BOY.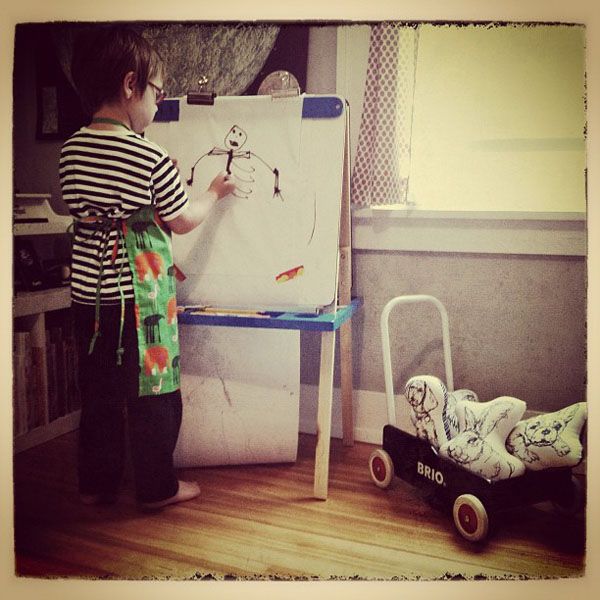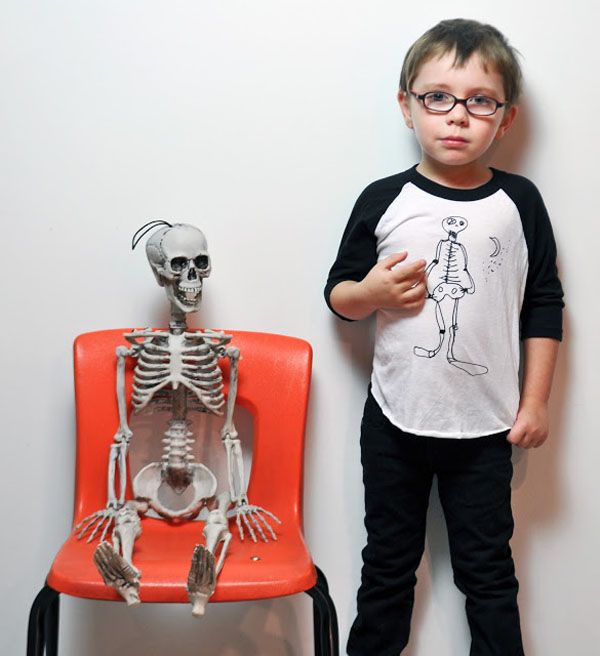 Sayer is the clever and sweet son of my friend Kristin (KLT works). He has recently been obsessed with the human body and drew up some cool skellies—which his rad mama turned into even cooler tees. Check out the creative process here!
4. SOCK IT TO ME.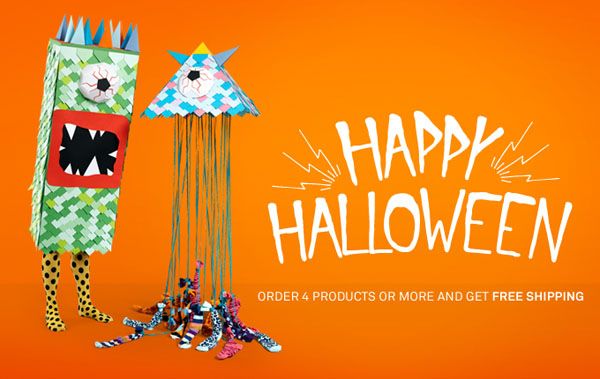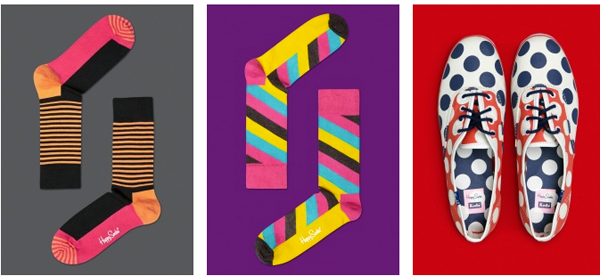 Happy Socks is one of the most colorful companies around! I'm super loving the polka dot Keds they're rocking. If you order 4 pair of socks (or other items) you get freee shipping. Woot!
5. OH HOLY YUMMY.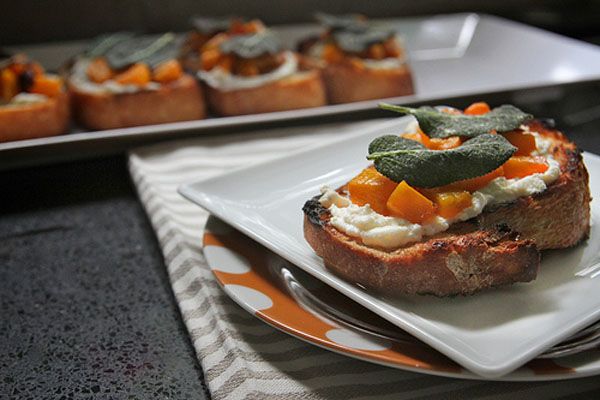 Tracy (shutterbean) has many tasty things on her blog all the time. They're so good that I love to browse her archives and this one is from last year…but it's just that good that I had to look it up again!! Butternut Squash, Crispy Sage Crostini. AKA A little crunchy autumnal bit of heaven!!! Find out how to make it here.
6. HEY BATTA BATTA!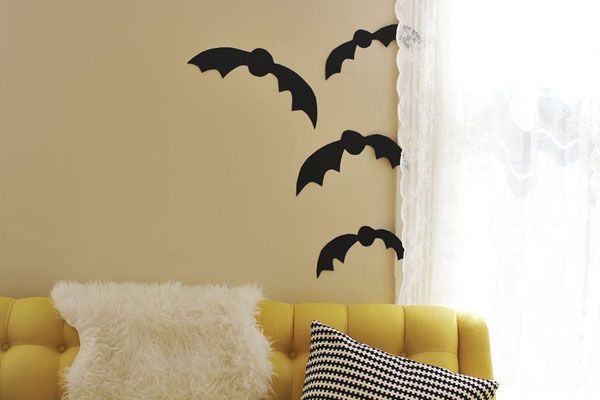 Elsie's adorable little bat decor is so wonderfully simple….why didn't i think of it?? See more here.
7. TRICK OR TREATIE COOKIES.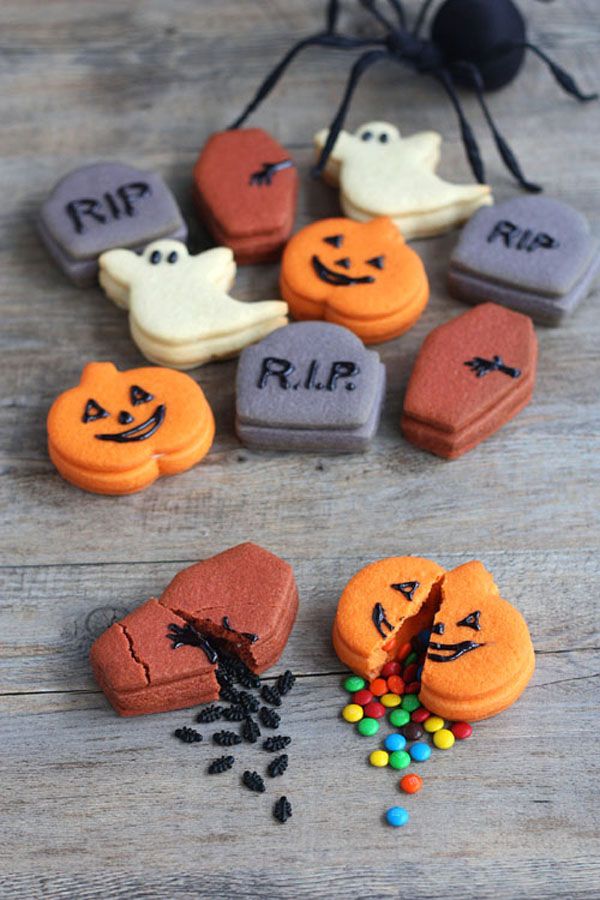 Meagan of Not Martha comes up with the cleverest treats around. I mean, cookies that break open to reveal treats? WOW! See how to make 'em here. Then call me up so I can try 'em.
8. OMY GOODNESS.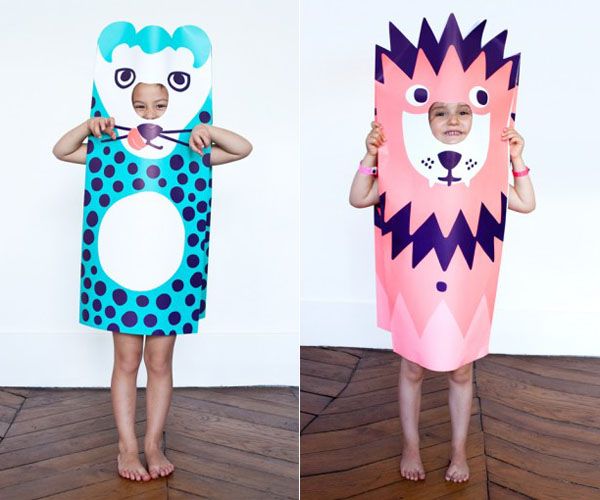 Um. What can I say, other than ze French….ze make even ze Paper Bag look gooood. French company OMY nailed it!  See more here. (spotted on ohhappyday)
9. MR. DRESS UP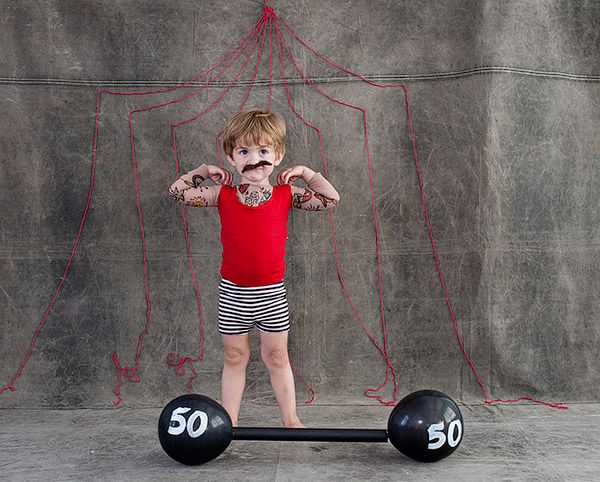 Jordan (ohhappyday) has a most fantastic collection of DIY "Homemade Halloween" costumes this year. Some are more elaborate than others, but this charming little strong man was one of my faves! See her whole collection here.
10. THE DOTSER IS POPPING UP EVERYWHERE.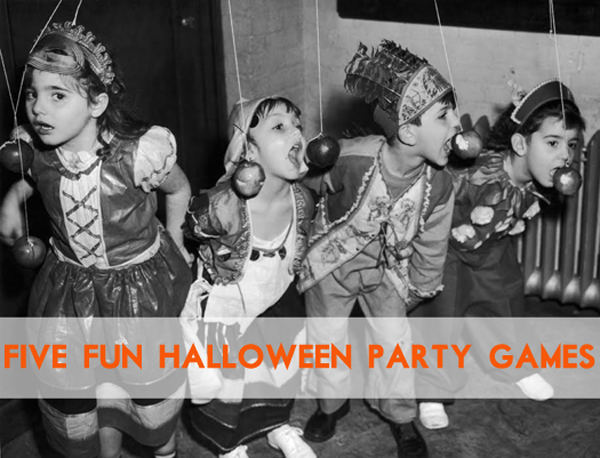 Dottie and I have been contributors over at Simple Design this past year and I was totally loving D's latest post—5 Quirky Games to Play at a halloween Paryt. Pop Goes the Pumpkin (confetti filled balloons? sign me up!) is my fave and is sure to be a party-pleaser!! See the whole post here!
 BONUS: BOYS DO CRY.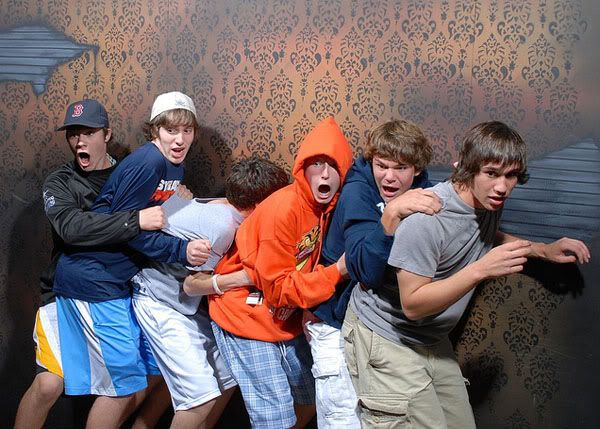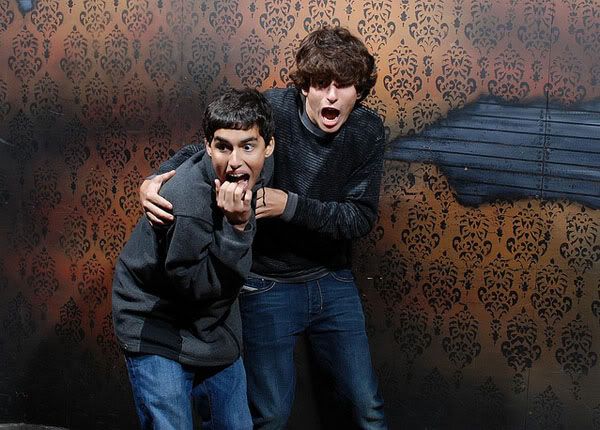 Have you seen these yet? This haunted house in Niagra Falls—called the Fear Factory—promises chills and thrills! They also have a hidden camera that snaps photos of guests as they are getting spooked, and then kindly posts them on their web site so big chickens like me can look from afar and laugh. Hee. See more here.
BONUS VIDEO.
Ooooh creepy dolls. Patty Playpal….do you ever get the feeling she's going to replace YOOOOOU?
http://youtu.be/UUXqbE8bC_c