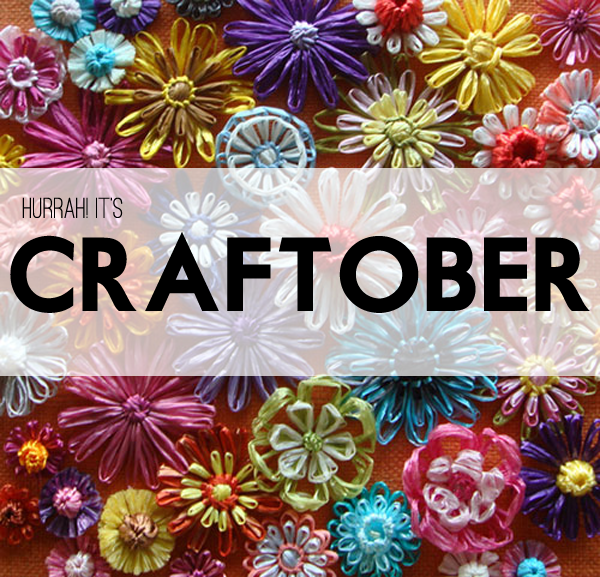 What a fun crafty month, it has been!  I've certainly been spending more time this month than in the past year glue-gunning, modge-podging and sewing my little heart out. And all for a specific little project. A certain little someone's innocent Halloween costume request.
"Mama, I am going to be an orange princess for Halloween!" the Peach declared one day.
Hmmm… Not pink (which would have been easy..to buy, that is) but orange. Her favorite color. Hoo boy.
OK.
I first ran to Beverly's the closest craft/fabric store I could get to and lo and behold orange satiny fabric was on sale–$4.00 a yard. HUZZAH! I snatch up four yards and some other stuff along with this pattern.  It has easy on the the pattern envelope and I've owned a sewing machine for thirty years. how hard could it be?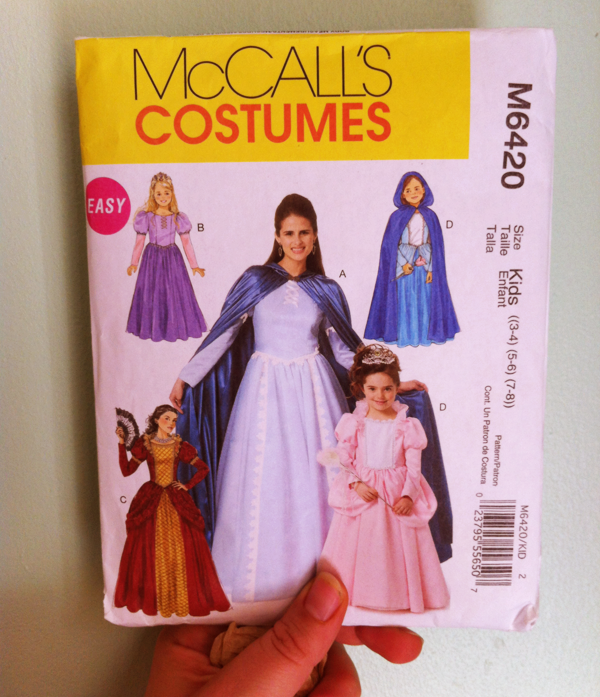 It turns out pretty hard.  Like stab a seam ripper in my eye hard at times.
Well, not necessarily hard, but time consuming, filled with little steps and the fabric was a total nightmare. Hard to press, and if you look at it wrong, it will freak out on you.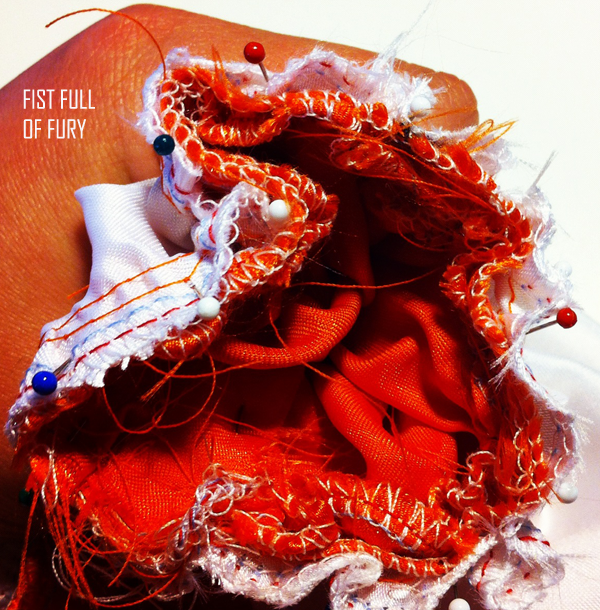 But once I got into sewing it, I began to slowly fall back in love with sewing.  And I let my craft flag fly! I even turned a bachelorette crown topped with wee gentlemen parts into a sassy orange glittery rhinestone.
So, how did the final dress turn out?  Well, someone really likes it! And that is the most important thing. I tried to sparkle it up with more lace and lacing. And wee bit of pink.  The Peach gasped with happiness when she saw herself in the mirror. Twelve hours and $50 worth of fabric and ribbon and netting netted the happiest little orange princess around.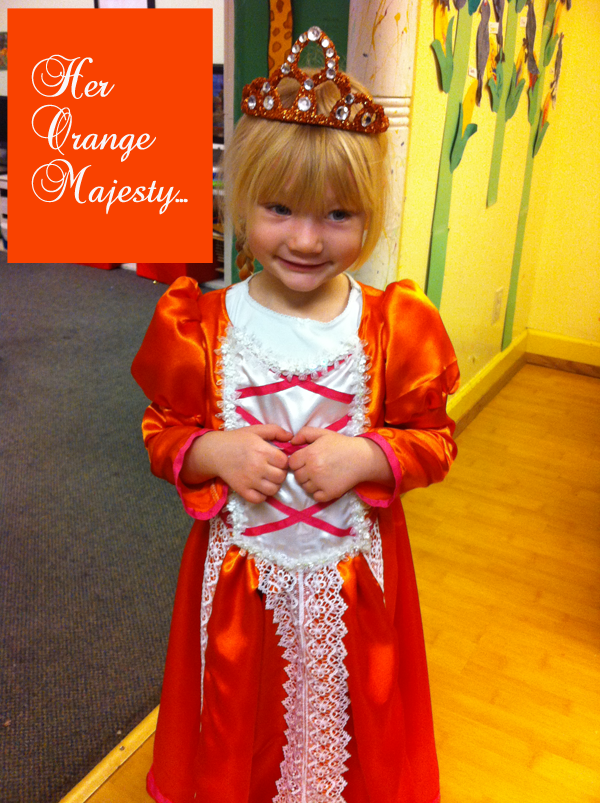 Just don't look too close at the hem. That's all I ask…
How was your crafty month? What are you working on right now?