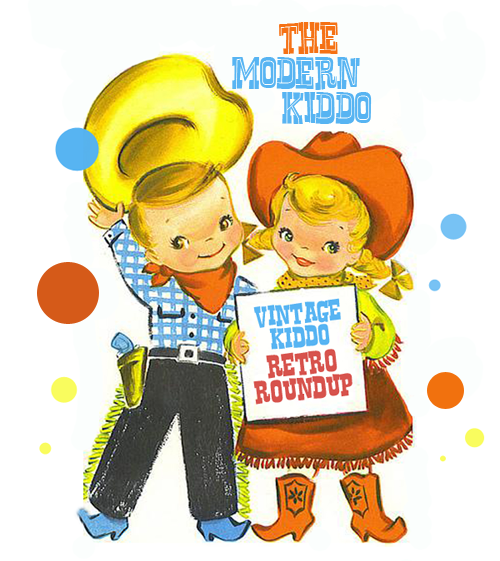 I have been following Alicia Paulson's blog, Posie Gets Cozy since it started. I've been with her through all of the writing of her books and so many wonderful meals and crafts and home decor changes. And her writing is, well, magical.  I was heartbroken over their adoption woes almost a year ago. I don't think I'd ever met two people more worthy. Perhaps because of that, it is even more joyful that they just adopted the most stunning little girl, Amelia. Congrats, you two!
Since I can't come barreling into their home with chicken soup and popovers, I'll just have to settle with dedicating this week's vintage kiddo round up to all things baby girl.
Who wouldn't go a little ga ga over this sweet little plaid and ricrac shirt. Can't you just see that with a little diaper cover crawling your way? That's a good time! From Lishyloo!
Make your baby girl's early meals a treat for both of you with this wonderful little divided bowl warmer. Love! From Etsy seller, Bella Bordello.
This is the kind of sweet baby dress I would put on Miss Peach and just sit her on a picnic blanket and stare at her because she was so stinking cute in those little baby dresses.  Sigh. I wish I put her in more of those dresses. From Etsy seller, Hey Sweetie Pie.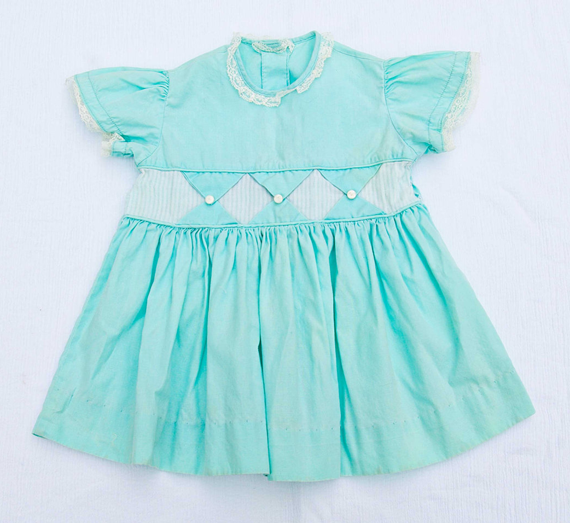 I want these. In my size… From Etsy seller, Vintage Memory.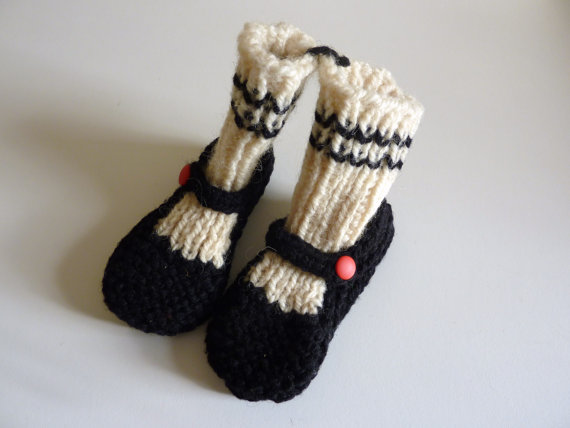 OK–how could I not include this baby dress? With it's little smocked top?  From Etsy seller, 1 Sweet Dream Vintage.
Every baby deserves a little quilt, right? Like this vintage baby quilt, which is killing me with its adorableness.  Almost can't stand it! ALMOST! From Etsy seller, A Pear's Vintage Goodies.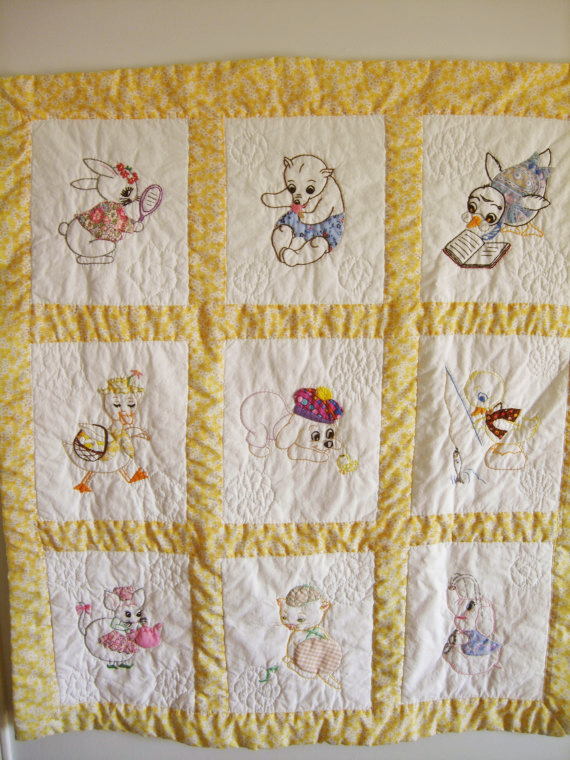 MsTips described the color of this little matching knit outfit as egg yolk and I LOVE IT! So sunny, just like your wee baby girl wearing it! Love!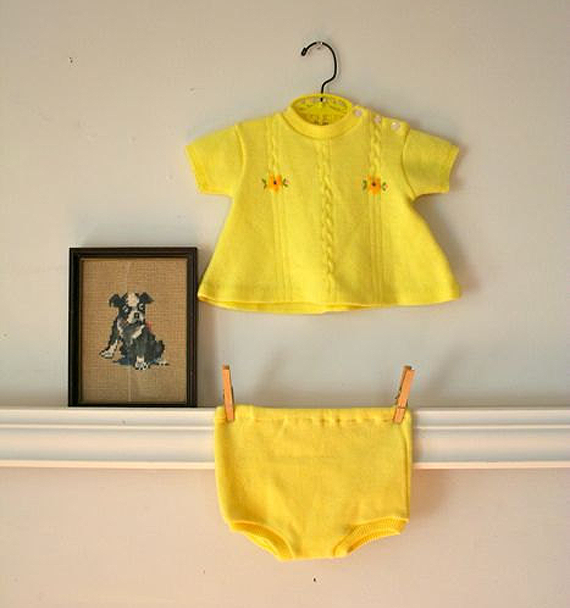 Oh for cry-eye! This sassy little romper  is so cute, I want to pinch it. Peekaboo kitty! From Etsy seller, La di Dottie.
This little Irmi lamp is the perfect addition to your wee girlie's room! From Etsy seller, Ramshackle Villa.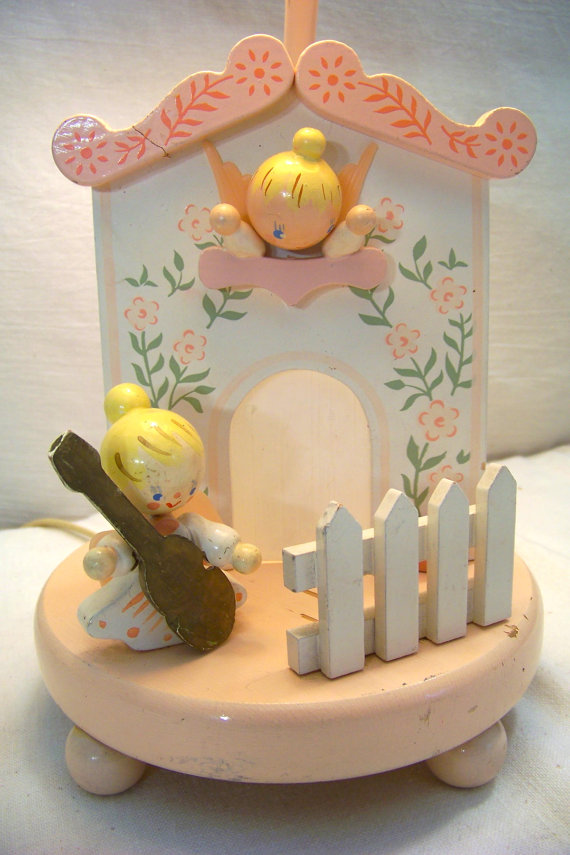 Oh baby sweaters. So sweet and so soft. Like this little white one made of soft poly that you can toss in the washing if baby spits up on it. Perfect! From Etsy seller, My Grandmother's Trunk.
Happy Monday! And congrats, Alicia and Andy! xo!