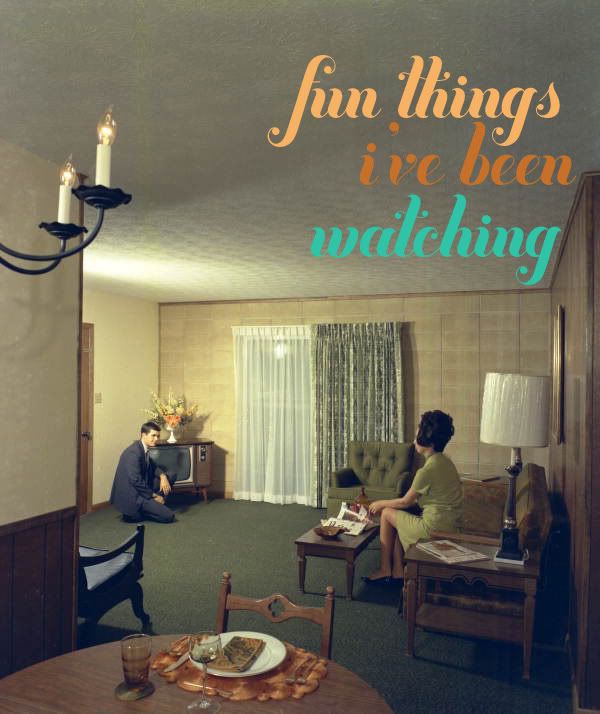 Happy Friday Folks! Any big plans for the weekend? I'm selling at the Alameda Flea Market again (Hey! Cute Freckle Face Vintage girls, you gonna be there too?? I lost your email, drop me a note and lemme know which booth you're in!). I'm excited, but feeling verrry unorganized. I have to venture into the garage to check out my goods. Cross yer fingers we sell sell sell! If you are a local, def swing by and say hi! We are in booth U-6, which is a corner booth towards the back. The Alameda Flea is loads of fun with great goodies from lots of amazing vendors.
In the mean time, here are some fun linkies for you to check out.
1. CLICK! IT'S THE WORLD'SÂ CUTEST TAPE DISPENSER!
I love wrapping paper. And I love pretty tape and ribbons and basically any kind of "wrapping accoutrements". So you can only imagine how I extra specially love this awesome tape dispenser. Get yours (and browse others) from cute tape.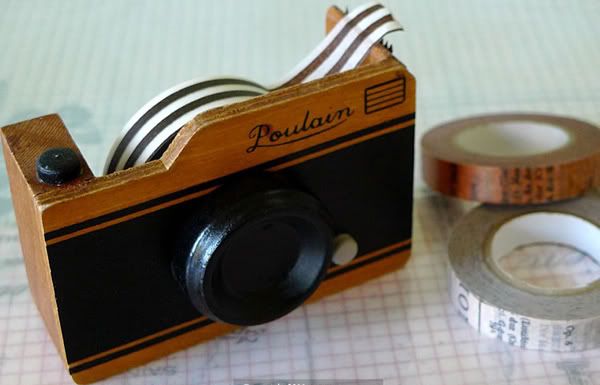 2. SUPER HERO FOOTSIES
All I have to say is Small Fly is super fly. They make these awesome little wings that attach to your kiddo's sneaks, so they can look like a super rad superhero/greek god. They also make fun lightning bolts. COOLNESS.

3. GREEN WITH ENVY OVER MARTHA'S JADITE.
I love this pretty pale, milky green glassware….and Martha Stewart owns a ton of it. This article made me want to collect it. The color is so great, it also makes me kind of want some groovy pale green tupperware from the 60s/70s.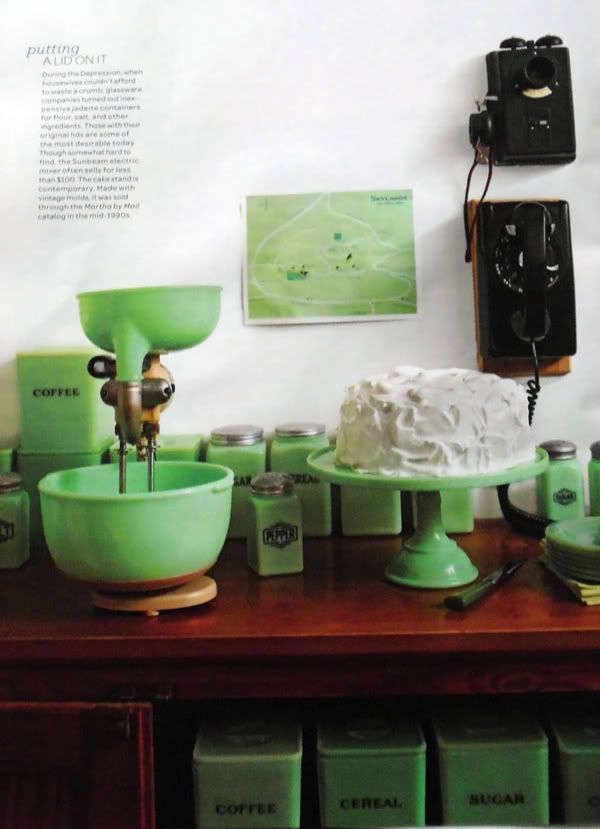 4. HEY CUTIE, WHERE YOU BEEN?
Take daddy's old vacation tee (or mommy's old rock tee) and turn it into the cutest little romper! So smart. I know it's autumn soon, so pair it with tights and a long sleeve tee underneath. See how over here.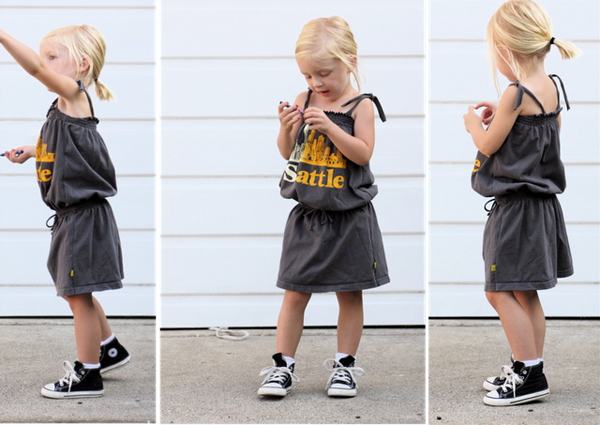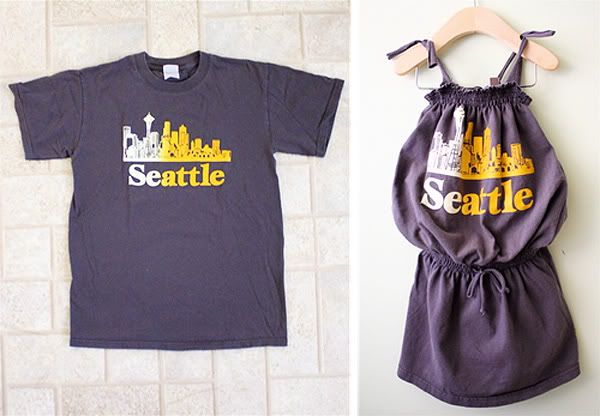 5. WACCA WACCA! IT'S A PAC MAN UKULELE!
Hee. Dottie sent me this link. I love the red ghost. Nice touch. Now if only someone would write a song called Tip Toe, Thru the Arcade. Check it out here.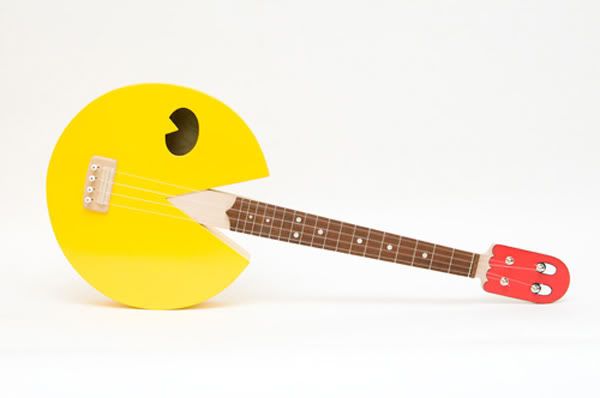 6. JARS OF HAPPINESS
Storage is always a challenge….but I think these playful jars would be so much fun and a great project to do with your kiddos. Found over here, via ohdeedoh.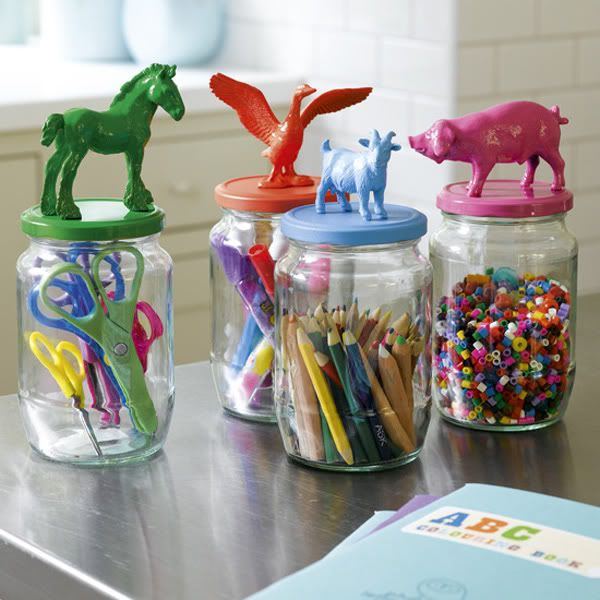 7. DAHLINK! IT'S A HOLLY GO-SPRIGHTLY CAPE.
I'm not a sewing expert, but I think even I could make this sweet little cape—which is essentially a circle skirt! SMAHT! Find the pattern over here.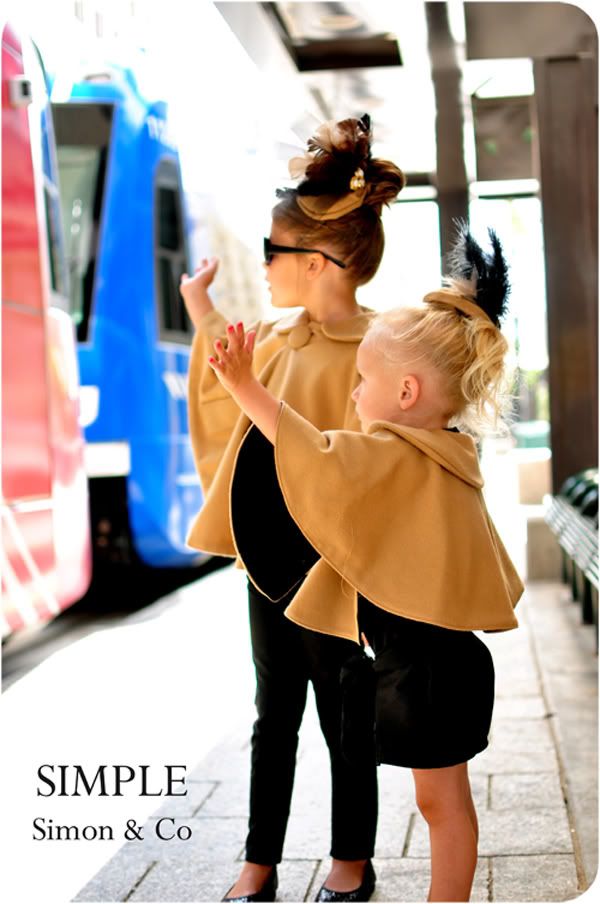 8. WIDDLE WOOMS MAKE ME SMILE.
I'm really loving this sweet nursery i saw over on Run With Scissors. The suitcases-as-storage look so adorable.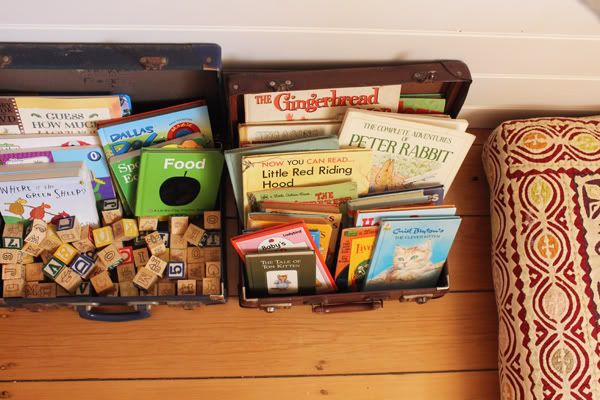 While you're over there, you can also check out the rad Missoni-style afgan Janel made here. And as a lovely aside, Janel read my post on Missoni maddness and saw how I was coveting the damn Missoni throw (because it matches our couch poifectly). Anyway, she scored one and decided she didn't really need it, so she offered it up to me! How sweet is that! I pay pal-ed her the moolah before you could say "Zigga Zag, AH!" And Wolfie and I were snuggling under it this morning. Ahhh.
9. HEY LOOK! IT'S US!
We were pleased as punch to be asked by Apartment Therapy's ohdeedoh to give 'em a list of our favorite children's books. It was SO hard to just pick a few. Check it out over here!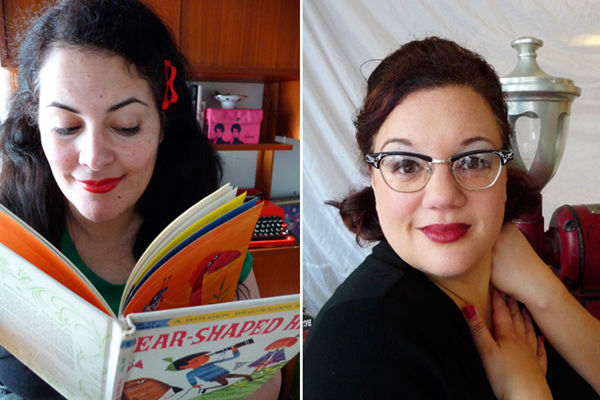 10. WON'T YOU BE MY NEIGHBOR?
This is so sweet! Now you can watch Fred Rogers sing the opening theme song from Mister Rogers' Neighborhood from 1967 thru 2000.
http://youtu.be/aU079Mdkenw