My marvelous "in person" friend teri (meaning she actually lives in the same city as me!) is always coming up with really creative stuff. She recently coordinated the most fantastic art show at Wolfie's elementary school. It was AMAZING. She recently made a cool twirly toy that I thought was completely charming. You can check it out at giddy giddy—and this super cute video!
Over here at Modern Kiddo we are all about celebrating the favorite bits of our childhood. One of my favorite things is seeing how we have inspired many readers and bloggers to embrace the creativity of the vintage kiddo lifestyle! Like check out this AMAZING cake that lovely reader Maria in Berlin sent us. She saw my post on vintage cakes and made her own. It is SO fab and just made me grin from ear to ear!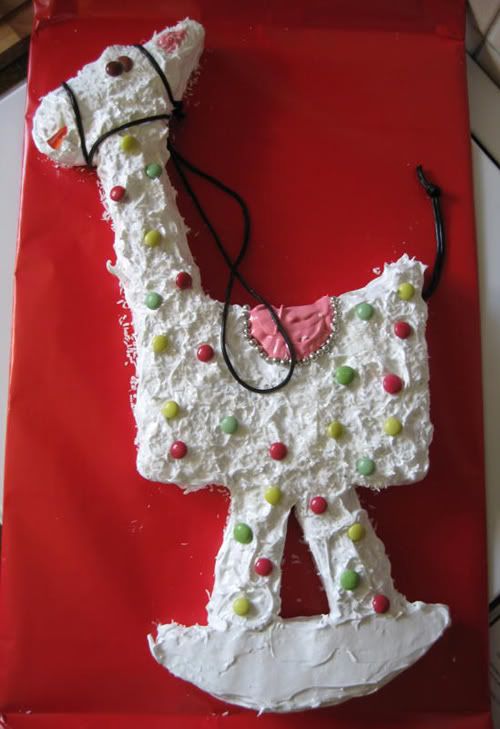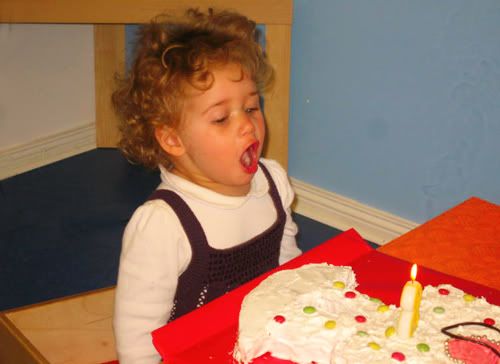 And check out one of our faves, little Billy from New Zealand (who you may remember from this rockin' Weekly Kiddo feature!).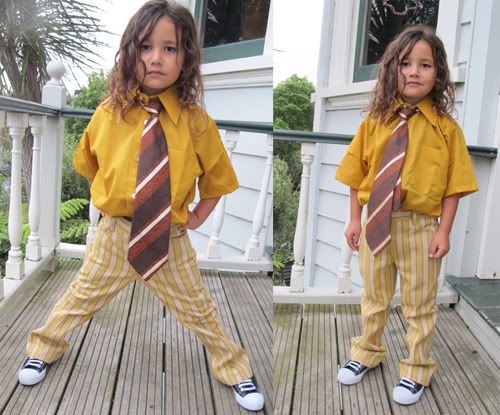 His sweet mama Gabrielle wrote, "I spotted these great plaid pants in your roundup a few weeks ago and although they were a little big I bid on them as well as another fabulous pair with matching shirt in a smaller size from the same seller. They arrived this week and thought you might like to see some pics of Billy wearing them along with a thrifted 70s tie. Thanks so much for finding great boys vintage!" Thank YOU Gabrielle! How fun to see!
3. FRECKLEWONDER CELEBRATES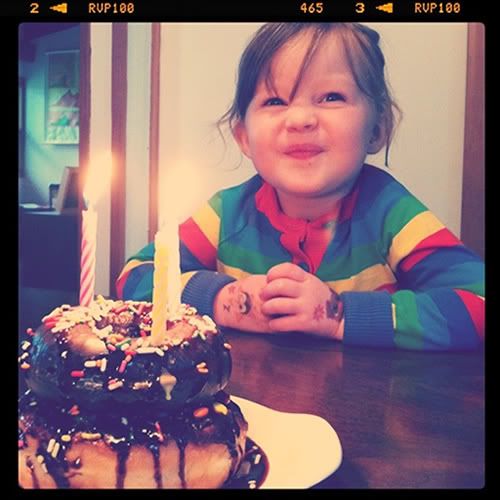 My other favorite Dotty had a birthday this week—happy birthday little cutie!! Loads of love from Auntie Alix and your friends at Modern Kiddo!
Take a look at this…..recognize the name???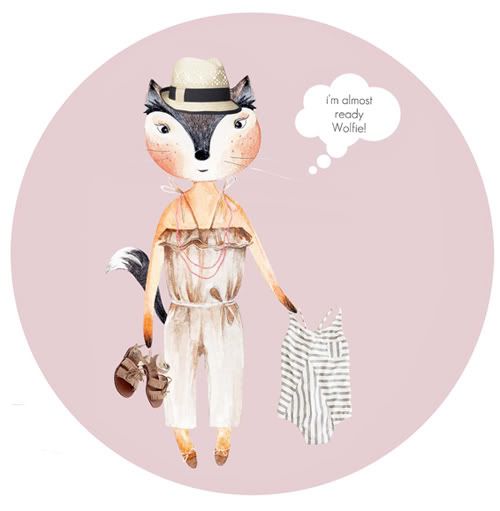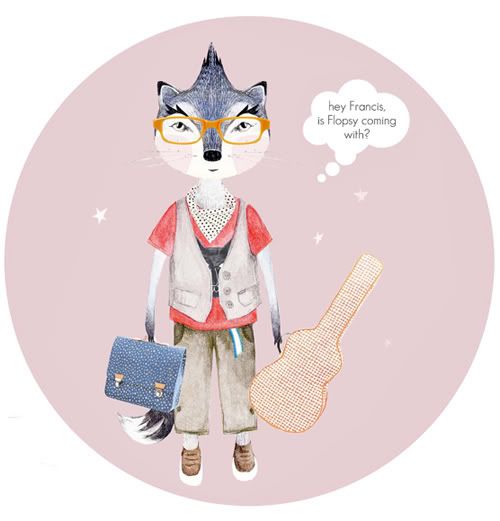 You can imagine how thrilled I was when my sweet friend Inessa (of Diaper Style Memoirs) told me that my Wolfie was the inspiration for an illustrated character she created in Babiekins Mag! This issue is really fun. You can all the illustrations here.
5. NALOGINA LUBOV GETS FOXY.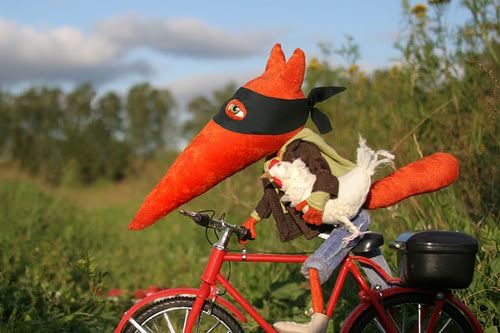 How cute are these little handmade fox dolls?? I spied them over on Handmade Charlotte, but they are created by Russian Designer Nalogina Lubov.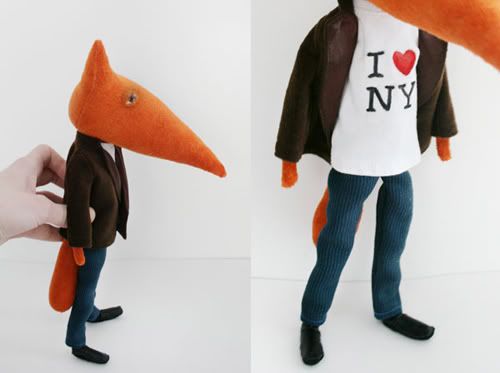 6. AN APP ROCKETS TO THE TOP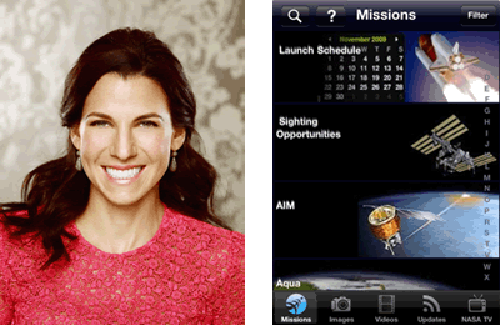 The rad ladies of Cool Mom Picks posted this awesome tip from Jessica Seinfeld on Cool Mom Tech."One of my kids is in a deep obsession with space right now. I didn't have all the answers, so I found the NASA app , which features beautifully detailed, up-close photos of planets and stars, as well as video of rocket and shuttle launches."
The app is free, friends. Pretty excellent!
7. STELLA GOES RETRO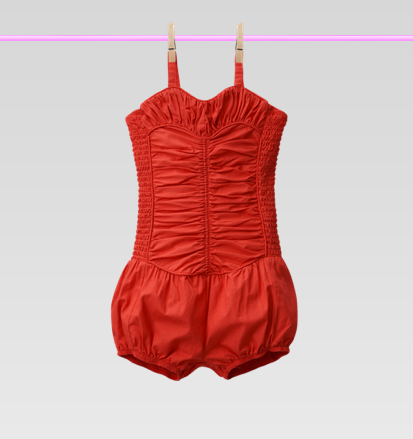 IF i had a little girl and IF I had a zillion dollars….I would soooooo buy this romper suit. But to get the red or the stripy with WINGS??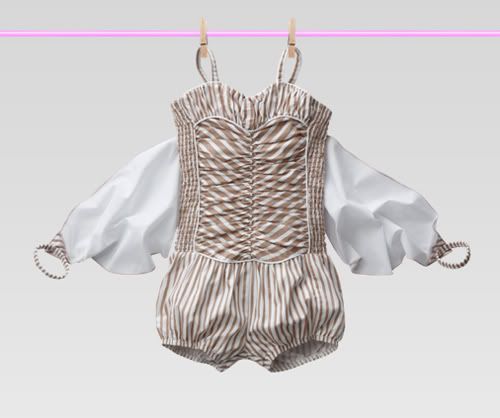 Also, if the spirit moves ya, won't you please head on over and give us a thumbs up at the Circle of Moms Top 25 Kids' Style blog? No registering necessary, just one click. Click the circle below or the badge on the top right to vote. Yee haw!!