Happpppppy Friday!!!!! I'm so excited for the weekend and as we send you on your merry way, here are some things that caught my eye!
1. PETER AND THE WOLF.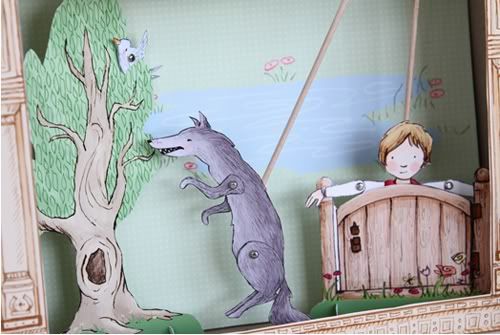 Peter and the Wolf is a magnificent piece of music written in 1936 by Sergei Prokofiev. It's the perfect introduction to classical music because each character is "played" by a musical instrument— Peter is represented by the violin, sasha the cat by the clarinet, the little duck is played by the oboe, the wee bird on the flute and so on. It's REALLY charming! The talented sarah jane has created a fantastic Peter and the Wolf Puppet Theater that is so fun. As an aside, I love this guy who beat boxes with the flute. You can hear him playing the birdie them and then Peter's tune—it's awesome! Like Peter is a groovy hip hoppy boy, loping through the forest.

Oh my. An online shop that sells vintage Barbie dresses? How fun! The prices are all under $30. That sassy purple number is under $2! Visit the Tiny Frock Shop!
We adore Daily Candy Kids…they alway hip us to new cool stuff and do it with such fun flare! We were SO excited to learn they were launching a new feature on all their favorite online reads and then even MORE THRILLED to learn we would be their first "crush"! Whoo hoo! Thank you ladies!!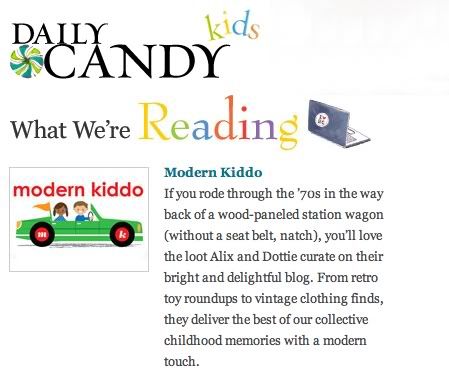 4. I CAN'T CONTAIN MYSELF.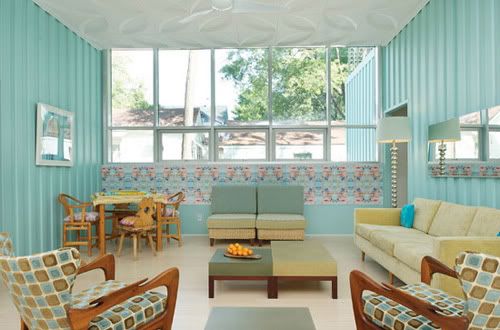 I saw this cool room over on whoreange. I was sold on the turquoise walls and airy windows. And then my eyes got even bigger.This airy 2600-square foot pad is constructed entirely out of five shipping containers. Yup. SHIPPING CONTAINERS.
5. PILGRIM IS EGGS-CELLENT.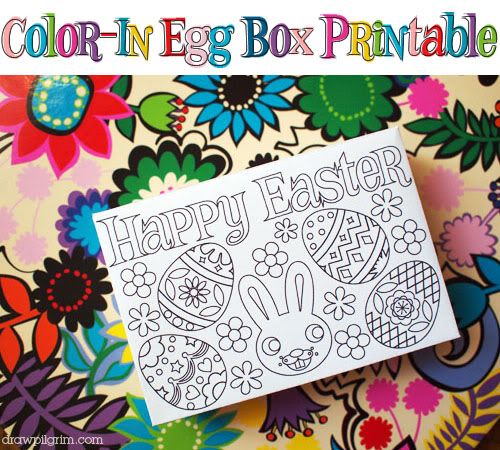 My girl Pilgrim is a very talented artist who loves to share goodies with her readers. She's done it again with an adorable "coloring" egg box! Did I mention it's a free printable? Hop hop hop on over and nab one!
6. MIDAS TOUCH FOR YER TOOTSIES.


These little metallic boat shoes are fan-freakin'-tastic. They come in gold or silver and are only TEN CLAMS!!! I believe you'll find them in the girl's section but boat shoes definitely unisex in my book. I think the silver would look rad on a little guy (with jeans and a funky tee) and the gold are perfect for a little girl. TEN DOLLA NO HOLLA! At At Old Navy.
7. IPAD MAG JUST FOR THE KIDDOS.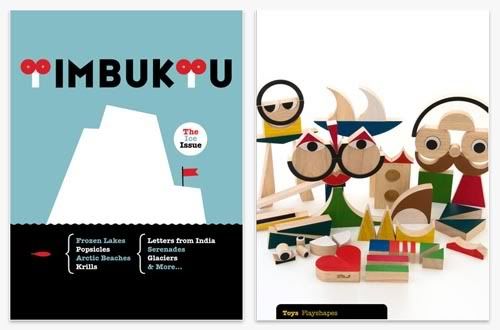 Italian designed Timbuktu magazine is the first ipad mag for the younger set. It looks to be rather lovely! Check it out here.
7. CLEAN MOUSE.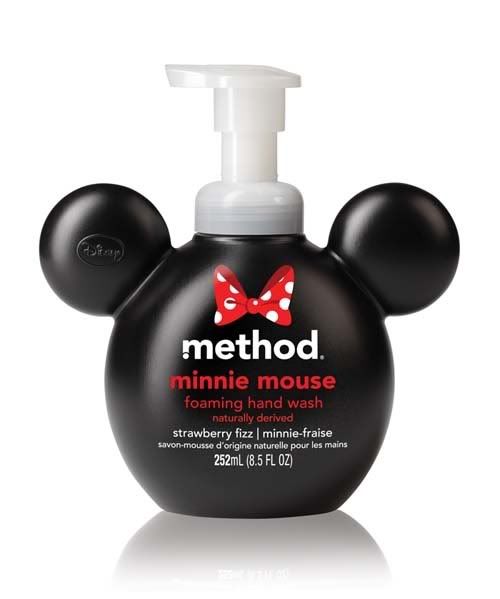 I love these Disney hand soaps from Method. With flavors like Strawberry Fizz and Lemonade, I think your kidlets will be washing their hands non stop. See more here.
Ward Jenkins is a really cool dude. He is an amazing artist and has just released a really fun new book for kid's called, Chicks Run Wild. It's awesome. But even more awesome? He dressed up in a chicken suit and went to local schools in Portland to read the story to the kiddos. See? I told you he was cool.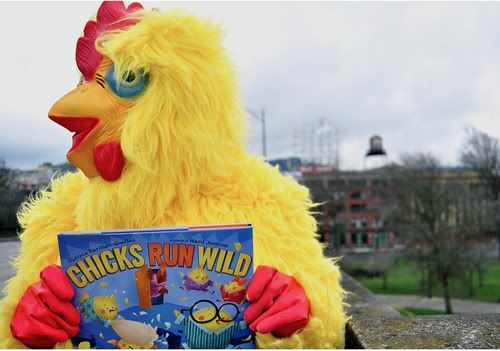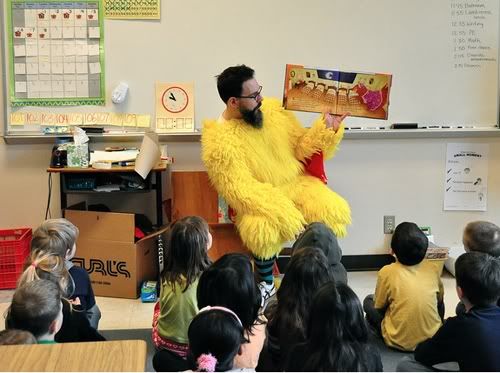 9. OUR READERS ARE RAD!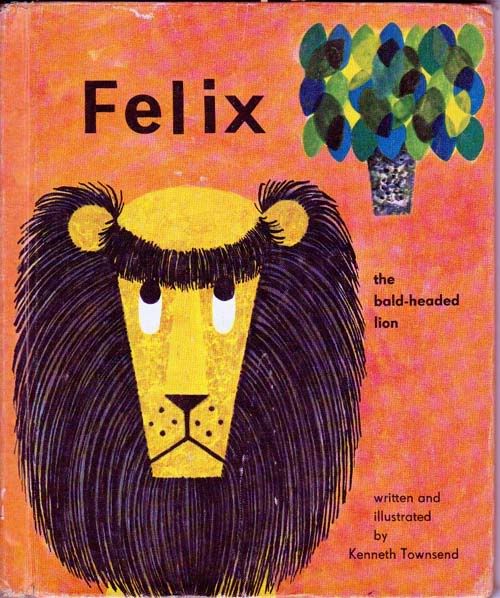 Speaking of cool books, one of readers Mason said he was inspired by Alix's Vintage Bookshelf and hit the thrifts in his home town and hit the jack pot! I'm smitten with Felix, but then these kittens sure are  rockin' too! Awesome score Mason!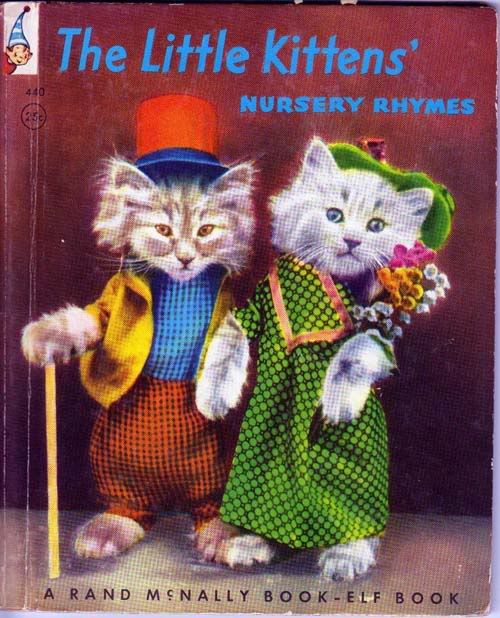 10. OOH LALA! DESIGN MOM IN FRANCE.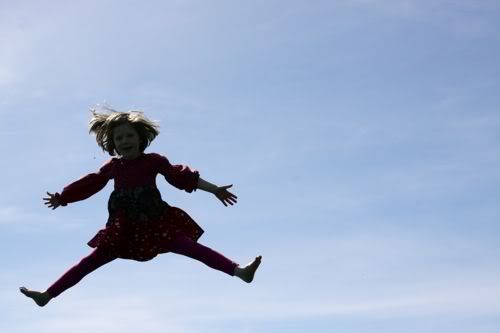 If you aren't following Design Moms jaunt to France, you really must. Gabrielle Blair is a fascinating woman—a design, uber blogger and mama of six. And they just moved their whole family from Colorado to France for a year. It's been fascinating following their progress. Her latest installment? How the kiddo's like their schools! Very cool. Read it here.


Finally, just in case you missed 'em…
Our Top 10 Best Dressed Kiddos from Classic TV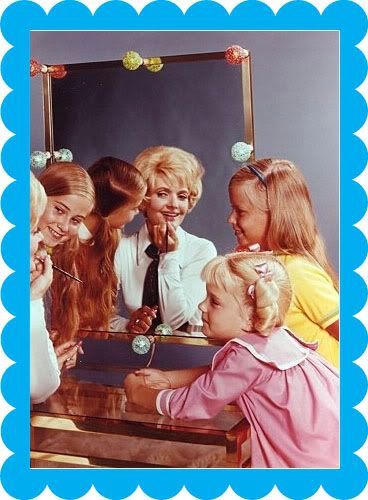 Also don't forget our lovely sponsor Kyssa Vintage is offering 10% off through this weekend—simply enter code MODERNKIDDO!
And finally, be sure to check out our latest giveaway—the sweetest little baby care package of goodness from Applesauce Crafts!