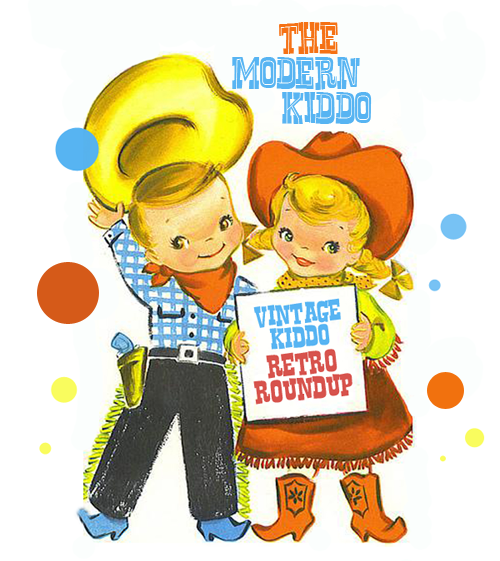 AhhCHOO!! Â I should have been out this past weekend pumpkin picking, frolicking through the leaves and enjoying this blast of Indian summer with the Peach, but alas no. Instead, I'm sniffling my way through too much TV and chicken soup with a nasty nasty cold. Â I am not officially up to date on PanAm, It's Always Sunny in Philadelphia, Grey's Anatomy, Parenthood, 2 Broke Girls, New Girl, Â Downton Abbey and probably ten other shows that I wouldn't even have watched. But of course it did give a bit of time to have fun and look for wonderful goodies for online to share with you today! Hurrah!
BAM! It's the Fisher Price freaking garage of awesomeness.  From Etsy seller, Westward Gifts.
These little vintage brown shoes are so cute with the widdle bumblebee on the side!  From Etsy seller, Lilybelle Shoes.
As you know we are gaga for vintage children's books and this is a great starter set of lovely vintage books for anyone wanting to get into collecting them.  From Etsy seller, Liz & Jay.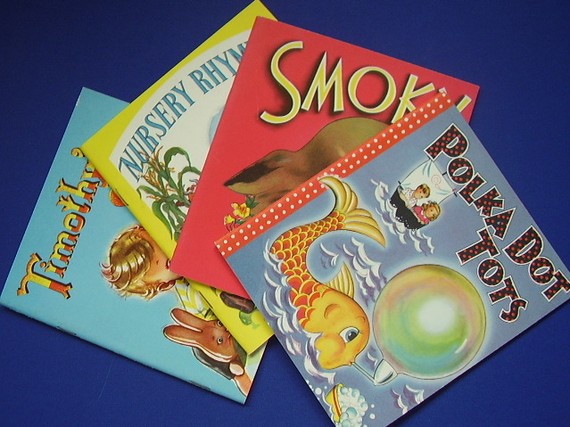 Frecklewonder just added some amazing goodies to her Etsy shop. Kid Wonder!  Like this adorable Pooh jacket from the seventies.  Oh, if only I could cram the Peach into it! FIE!
I love a good child's tea set and this vintage one is kinda taking the cake! Owls? Oh, those owls… From Etsy seller, Bliss & Vinegar.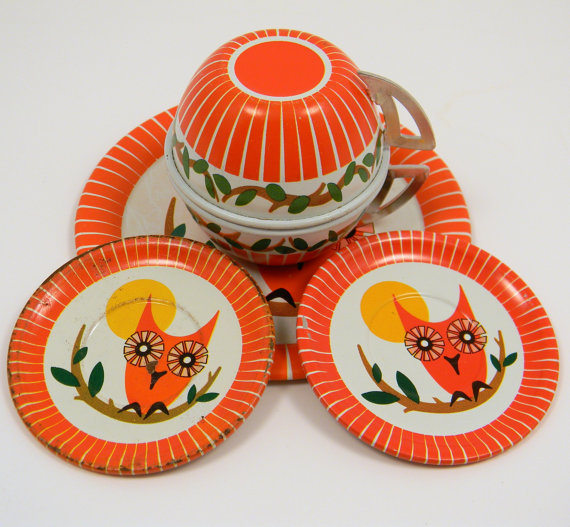 I'm kinda nuts for this vintage orange plaid jacket. Perfect for the season right now before it gets too chilly! From Etsy seller, Bluebird Lucy.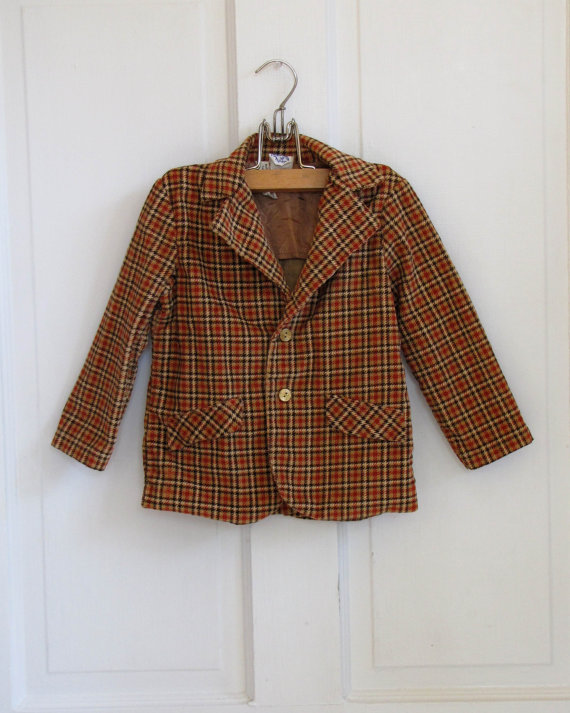 Folks, you know how much I love Irmi and I feel I've seen a lot of different designs, but I've never seen this sweet one.  Peter the Pumpkin eater! Genius! And so Freaking adorable to boot! From Etsy seller, Sweet Vintage Whimsy.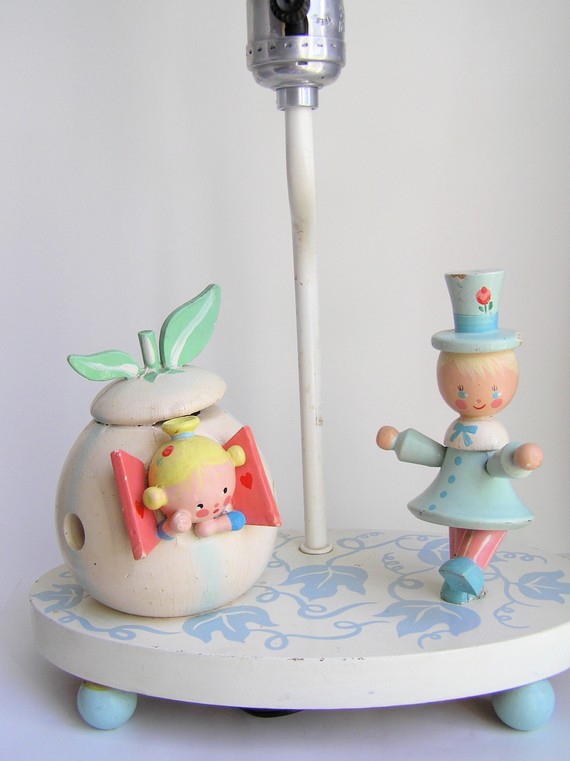 If this little vintage primary colored little dress isn't sold by the end of today, I will be amazed. Because this dress… Oh this little dress. Insanely adorable.  From Etsy seller, Sweet Shop  Vintage.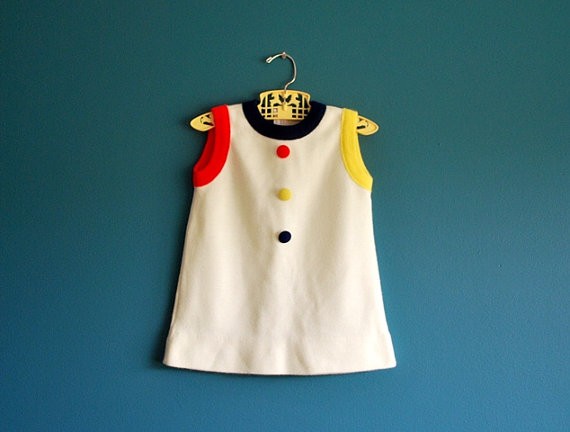 I'm kinda crazy for this marvelous mod vintage boys shirt from SEARS, folks!  You can just see the summer dreams in his eyes. Cutie pie boy not included. Sigh! From Etsy seller, If Only She Had Bought It.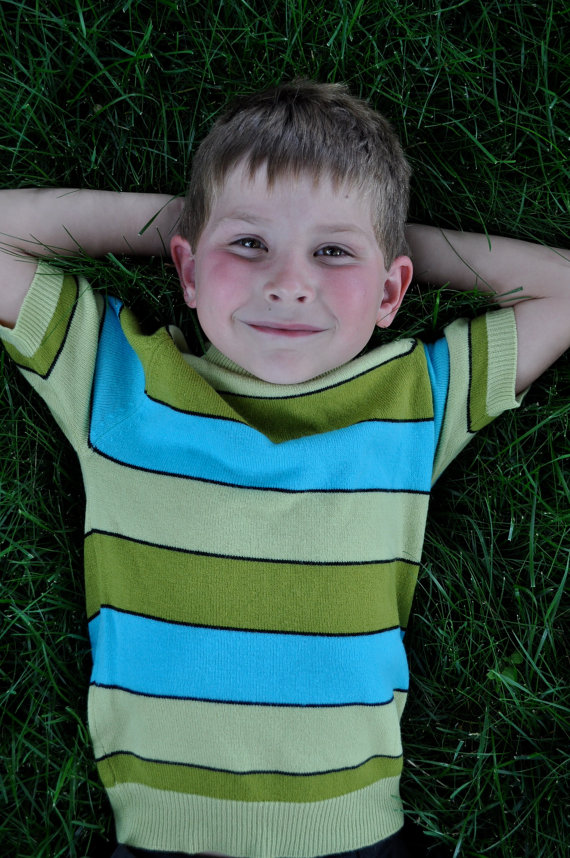 Two brands for the price of one!  Weeble's Mickey Mouse Playhouse. Love it! From Etsy seller, Oh Sydney!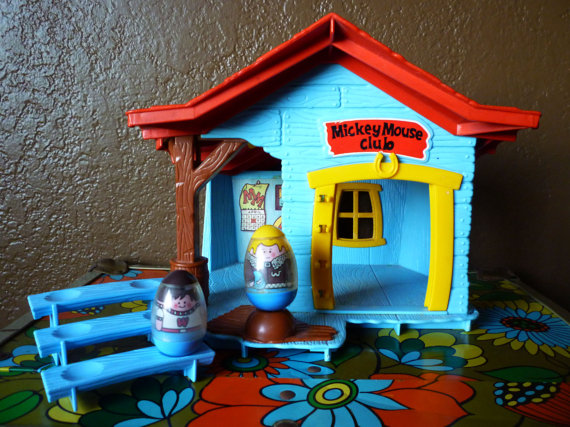 Snoopy needs to come back!  And what a great way to do it with these sweet set of Snoopy silverware.  From Etsy seller, Fox & Owl Vintage.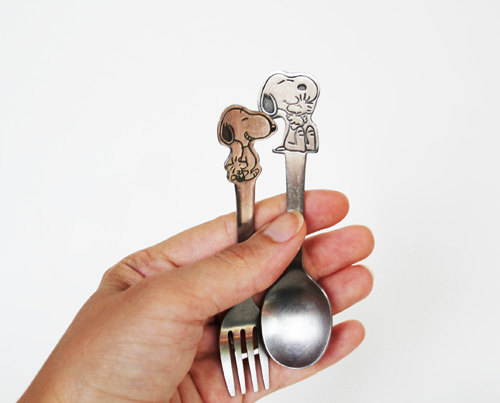 Happy Monday, folks!