Glorious groovy green. Â You are my favorite color for ages! And for this week's Vintage Kiddo Retro Round Up, I found some lovely kiddo pieces in all shades of brilliant green!
I love a little lime. And this fizzy little heart pocket dress fits the bill beautifully. From Etsy seller, Retro and Me.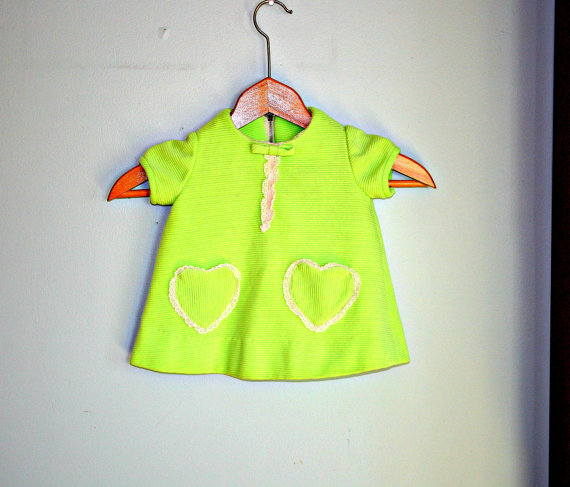 Clearly a lot of people think of green when they think of hearts–because I managed to find two green heart dresses! And THIS one is a humdinger! From Etsy seller, Detroit Reincarnated!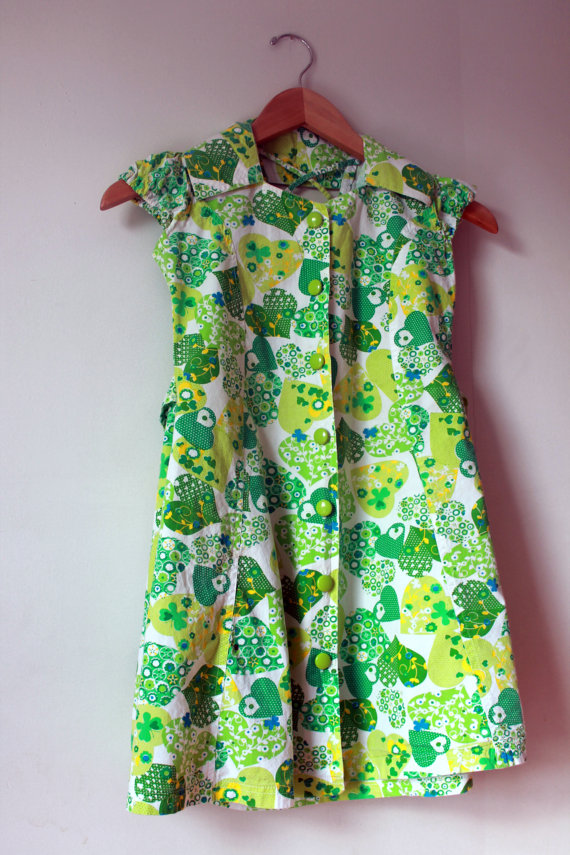 This vintage HealthTex velour shirt is marvelous for its pairing of pea soup green and turquoise with a touch of orange. Â Freaking AWESOME! From Etsy seller, Star Friends on Earth.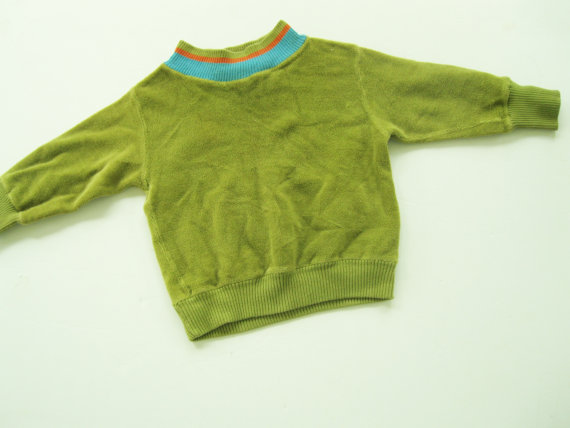 Oh, for the love of Pete! Â Would you look at this stinky cute lacy mint elephant bottom? Perfect to put on your baby's bottom! From Etsy seller, Sweet Shop Vintage!
Folks, you know I have a "thing" about rompers and this little green one is killing me with the jack in the box applique! From Etsy seller, Mother Midnight!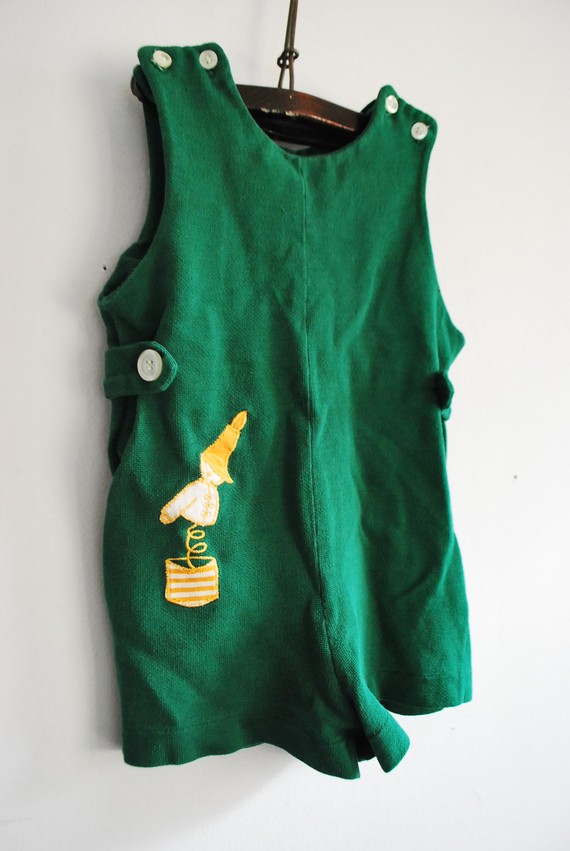 What these green and orange and yellow pants do to me!  Sigh! From Etsy seller, This Vintage Thing.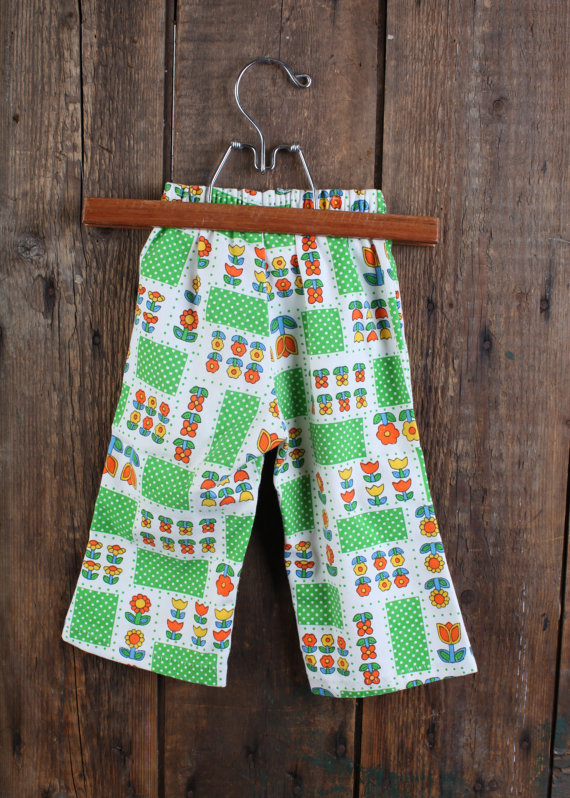 at girl wouldn't want to wear this wiggly squiggly green dress? From Etsy seller Miskabelle Vintage.
Please forgive me for suggesting a holiday dress in April, but this is just such a green stunner, I can't NOT share it with you! From Etsy seller, From Belgium With Love.
How can you not choo choo choose this great little green outfit? From Etsy seller, Star Friends On Earth!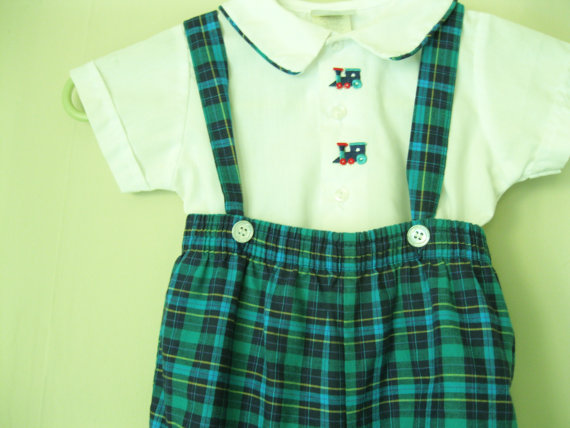 If I was getting married and needed a little dress for my flower girl, I would choose this stunner of a green dress. Because it is completely perfect. It makes ME wish I could be a flower girl again–as long as I'm wearing this dress! From Etsy seller, 1 Sweet Dream Vintage.
Happy Monday!