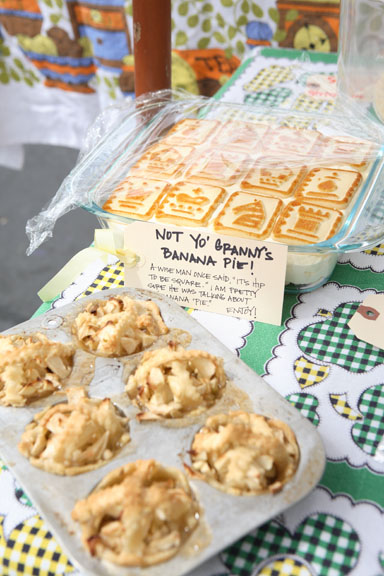 The wonderful mom and daughter team behind m.o.m., one of my favorite kiddo clothing designers, is celebrating its third annual pie day! Hurrah!
Ms. Bethany and her mom are throwing a party and invited YOU! Â It's all about pie and aprons and fun gifties and oh my goodness, did I mention the pie? Â Mmmhmmm….
And you get to hang out with all of this charming people! Yes, please!
So, if you are in the L.A./San Diego/Encinita land, why not hop in your car and zoom on down for a nice slice of pie and a fun time this weekend?
Oooh there are some good pies to make too! Â How about a Peach melba pie?
Enjoy your weekend! May it be filled with pie and hugs and kisses and long naps!