Oh, heart. Your day is almost upon us.
No shape has as much of a burden to live up to as the heart. Be it bubbly, romantic or even broken,  the heart always makes an impact. Sorry circle and square–you are noble and charming, but it is the heart that makes us smile before we even know why.
Even heart haters can't deny the heart's charm when paired with a child. Particularly around Valentine's Day where the heart takes center stage.
I like clever unexpected hearts like these on this sweet hat sung out instead of notes from a bird.  Thank you Etsy seller, Rompshop.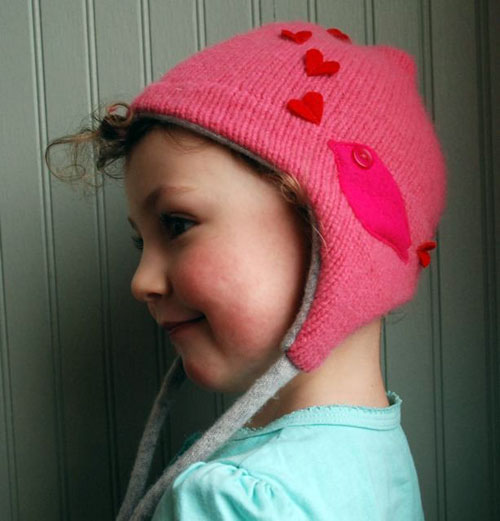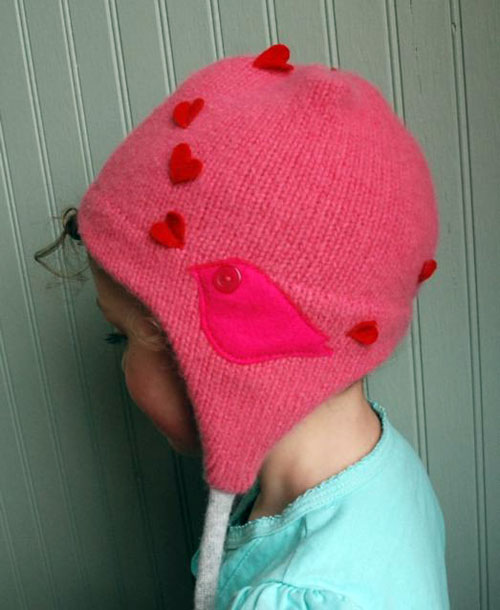 Send your little Valentine to bed in these heart happy pajamas from that land of all things awesome and Swedish,  Hanna Andersen.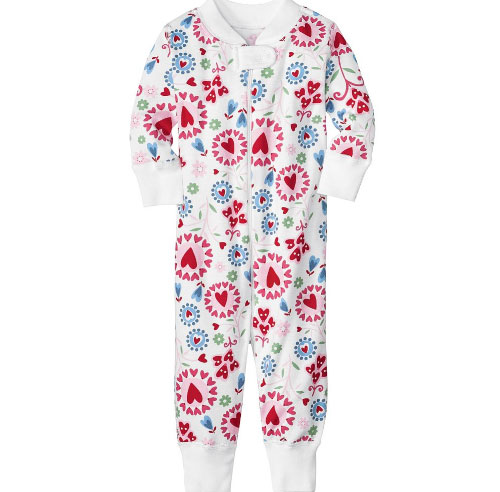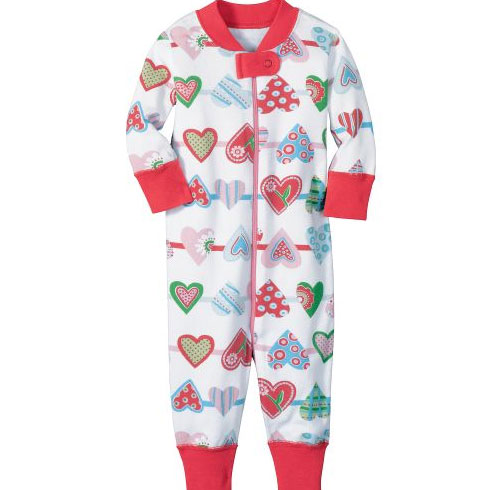 Vintage loving parents (and I know you are out there…) will fall head over heels for this little sweet little jacket made from a vintage heart-laden tablecloth from Sugar Darling.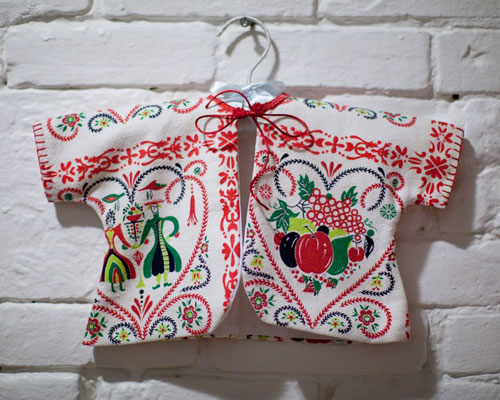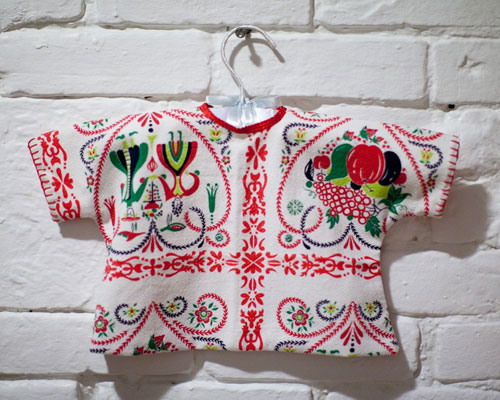 Give your little chef a chance to cook his or her heart out with this sweet little heart apron from Etsy seller, Monsbird.
And remember, boys can rock the hearts too. At least any boy wearing these skivvies from Etsy Seller, Small Threads.  Tee hee! You gotta start 'em early with the self esteem, amirite?
So wear your heart on your sleeve or on a little person's sleeve and smile!