Back in the day, Valentines was all about those little colorful cards in teensy white envelopes. Pastel candy hearts said cute things like: PUPPY LOVE and BE MINE (as opposed to WHATEVER and BITE ME—since when did Candy Hearts get all cynical?). To me, Valentine's Day was never better than when we were in elementary school. Sure, once you got older and found an honest-to-goodness sweetie, the whole dealie took on a more romantic vibe. But there was nothing better than racing home, clutching that paper bag "mail box" all crammed full of tiny colorful valentines—and blushing like crazy when you realized you got a card from that cutie in homeroom!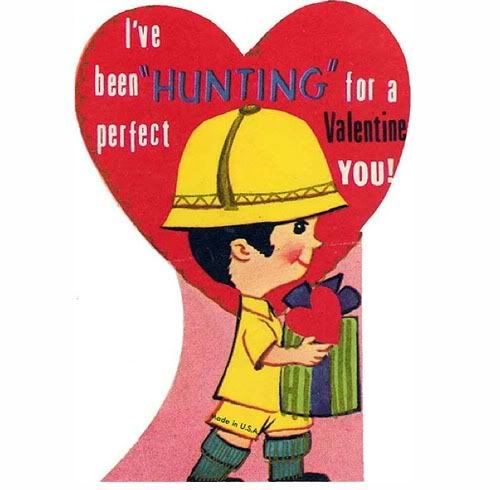 Because we love you so, we've tracked down some super cute little freebies you can print out yourself, just in time for Valentines. Thanks to all these lovely artists and bloggers for their generosity. We heart you!
OK, first up, the adorable Bunny Cakes has designed these sweet little valentines that make great cards OR adorable goodie bag tags!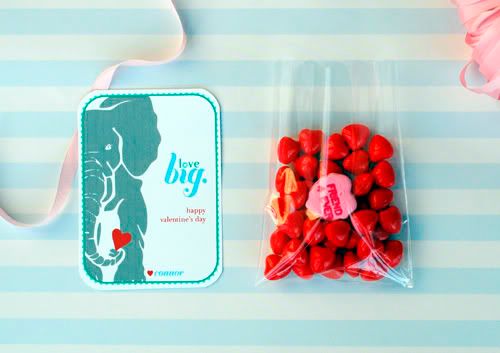 The most excellent Danielle of Thompson Family Life created these stunners for her readers. How cute are they?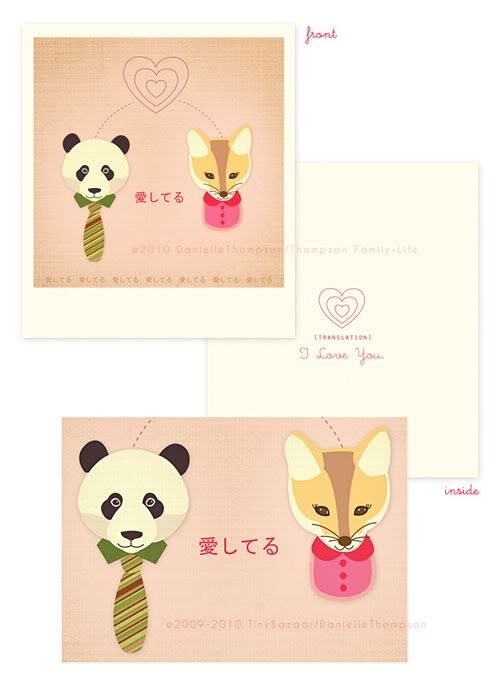 My girlie Pilgrim, of Draw Pilgrim, came up with this exceptionally clever little idea. Apfel-tines! Sweet little stickers to put on apples. YAY!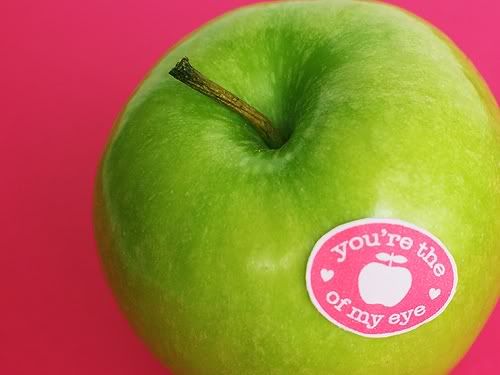 "You are the cheese to my macaroni." Hee. Doesn't get much better than that! Look at these cuties from the lovely Style Crush.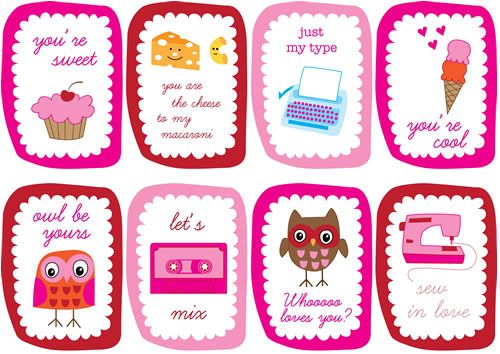 Secret Agent Josephine has these Top Secret colorful cards just for you and your awesome little ones!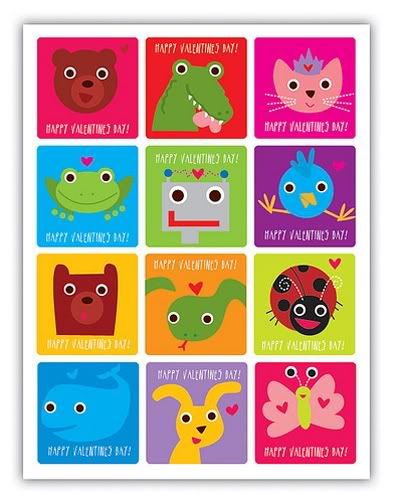 These little valentines baggies are SO cute and pretty—and FREE! Well ok, you need to buy the baggies. But still. Amazingly sweet. Thank you Twig and Thistle!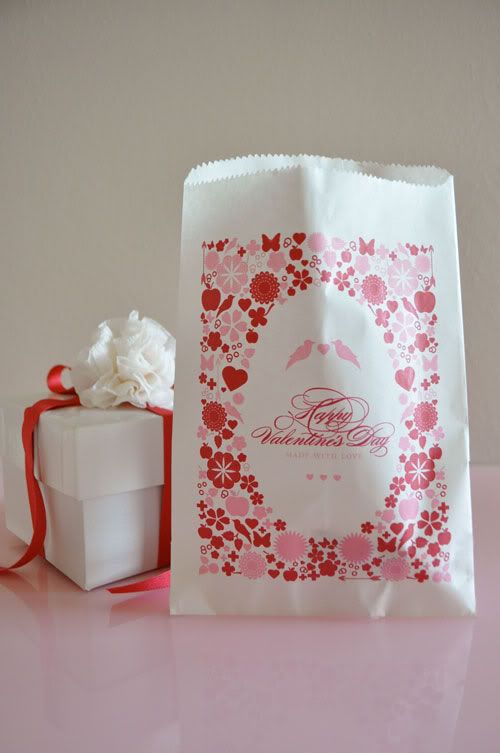 Check out this sweet card from Indie Fixx. She made it for her sweetie but is sharing it with you too!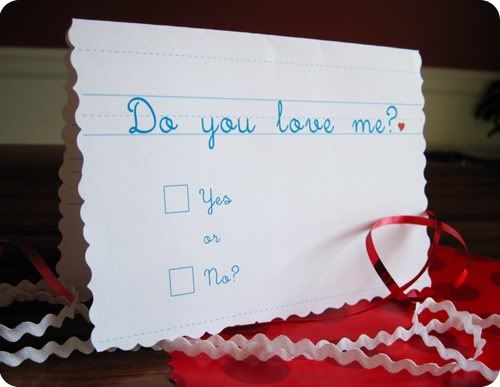 These are SURE to be a hit with Wolfie. The brilliant crafting mama over at Zakka Life came up with these rockin' valentines that fit over heart shaped lollipops! They print out three to a sheet. "Bweedle deedle bwowowow!" [that's me playing air guitar over this cool score!]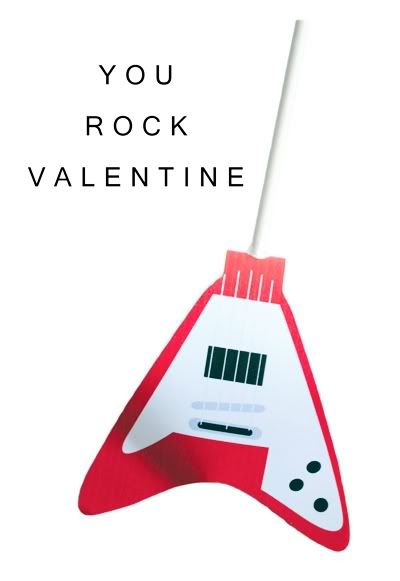 And because you know we love our retro-a-gogo, we will round out the round up with these awesome vintage valentines (for you to print out!), courtesy of the fine folks at tip nut.

We HEART YOU ALL lovely friends! Tweet and share the love!
xoxo
Alix & Dottie