Knickers, panties, underwear. They were often the forgotten child in kid's clothing. Totally utilitarian and nothing but white white white.
That is until the ultimate kiddo underwear line came along in the seventies and redefined the meaning of fabulous knickers. Underoos.
Yup. That's right. Admit it—you would have sold your kid brother to get your little paws on a pair of the Wonder Woman ones. I know I would have and thrown in a year's worth of cutsies in the lunch line just to seal the deal.
If I had a 1979 edition of Webster's dictionary, I'm sure it would have had this picture next to the word AWESOME.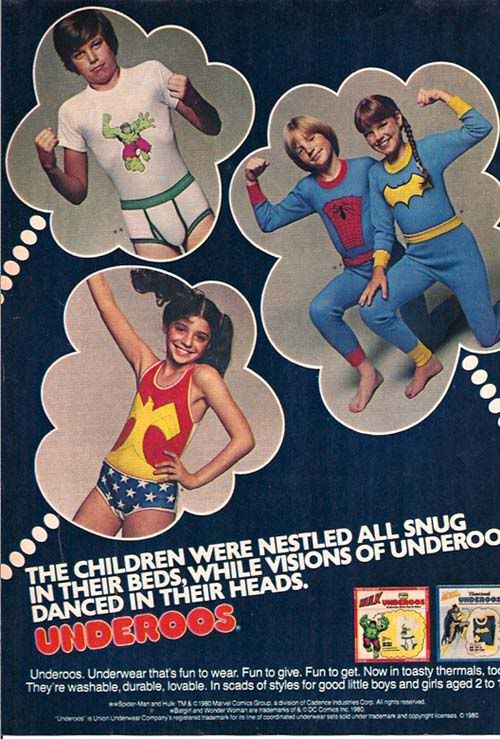 Or this one: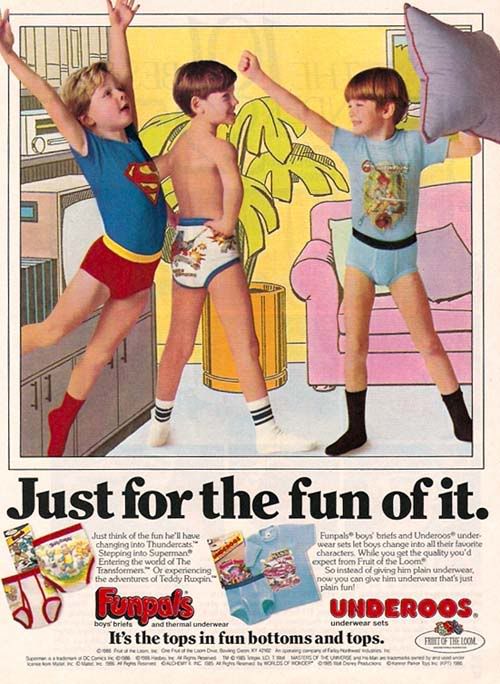 Alas, Underoos are no more. But never fear–your Modern Kiddo gals are here to save the day and find some equally sassy and cute underpants for your little ones.
Like this dynamic duo of cuteness from Little Miss Matched! Great knickers on sale with matching tank tops!
Give the boy in your life this week of great underwear from Paul Frank's great kid's line, Small Paul.
The force will certainly be with you as the world's best parent if your boy finds these Star Wars inspired briefs in his dresser drawer.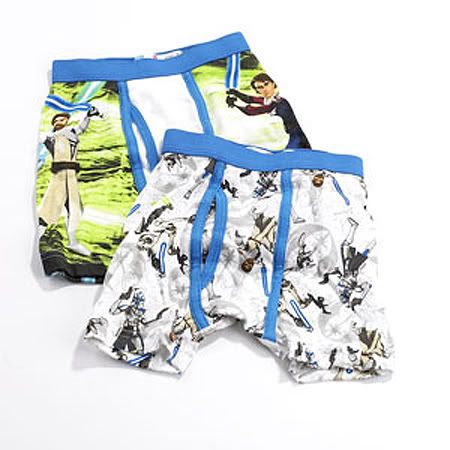 I saved the best for last with these adorable dotty friends. Dots! Ruffles! Ricrac! People you know how I feel about ricrac!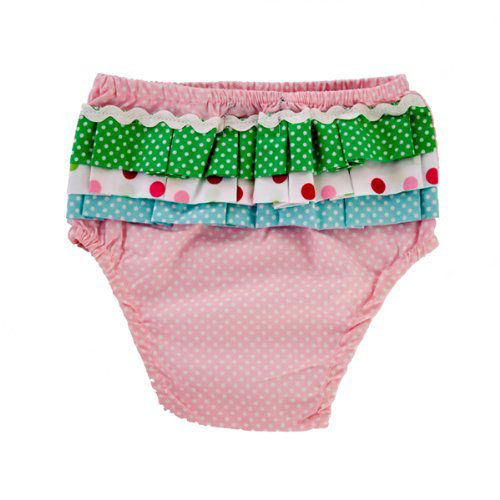 But before we bid you adieu for the week, I'd like to take a moment to salute that fallen hero, Underoos with some photos of the lucky few who actually owned a pair. You can see the unbridled joy in their faces!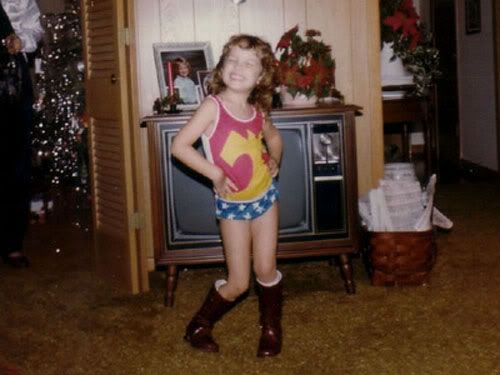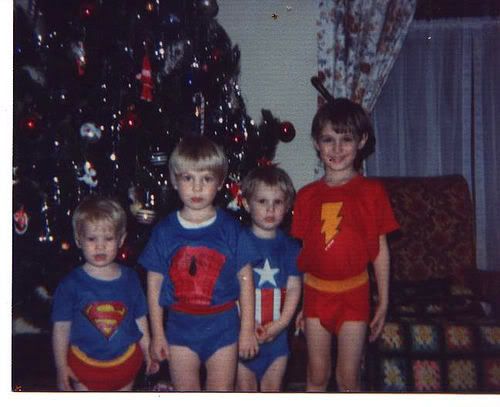 Photos via: Flickr, Awesomeoff.com, PlanetDan and SteveJaime
Happy weekend, everyone!