Happy Monday friends! Did you have a good weekend? We sure did. I know most people had their eyes glued to the telly to find out who would nab the coveted Super Bowl title ("WHO DAT?" Whooo hooo New Orleans!) and I wasn't any exception. I'm not exactly a football fan, but a good friend of mine is from Nawlins, and she was just thrilled to bits about her team playing—so we watched the game with her and her family. As cute as she was, shriekin' every 10 minutes, I have to confess….I *totally* wasn't paying attention.  Oh sure, I cheered and whooped it up at what I thought were the right moments, but secretly I was engaged in one of my favorite activities…E-THRIFT SHOPPING!!
Thrifting is one of my favorite things to do, but to be honest the San Francisco thrift stores are somewhat pricey and picked over. I still have my secret faves (hello Vallejo!) but it's extremely rare to find cute vintage kid stuff at the Bay Area thrifts. If you don't have time to thrift shop, or your stores are chocked full of 90s yuck with nary a true "vintage" item in sight, then e-thrifting is just the thing for you!
This is my little man Wolfie, sportin' a vintage mustardy yeller shirt, a vintage Han Solo underoos shirt and a cup of his favorite poison—icey cold milk. The shirt came from a thrift store and cost a dollar. The Underoos were an ebay find and probably around $10 (hey, if you read our last post then you know how coveted these were!)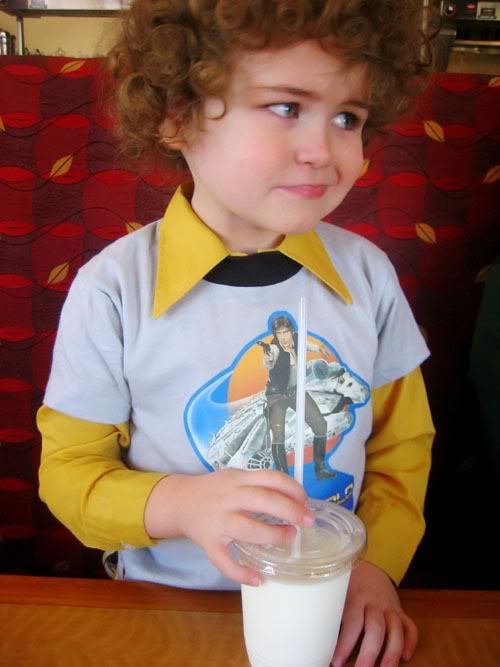 People always ask me about dressing children in vintage. It's something I'm a huge fan of. The patterns and colors of the 50s, 60s and 70s were amazing. Clothing was whimsical, well made and FUN. It's also a very affordable way to outfit yer tot. I don't think you need to dress your child in head-to-toe retro, but I love mixing and matching. A little vintage dress looks adorable worn over modern leggings—or even with some spunky Converse sneaks. A stylin' little vintage boy's shirt is perfect with modern jeans. The good news is, you can find LOADS of awesomeness e-thrifting on eBay and Etsy. Like, seriously.
Take a little gander at these goodies I found. Click the link under the photo if you're interested in buying them. And please buy them before I DO!!!!!!
OK, first up, this lemony, sunshiney awesomeness: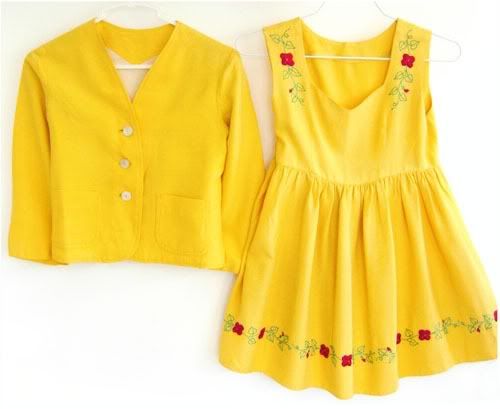 Nab this from eBay Seller: pmainstudio
I love this little guy. Layering a wee cardigan is an awesome way to add a little pizazz to your little letterman's clothes: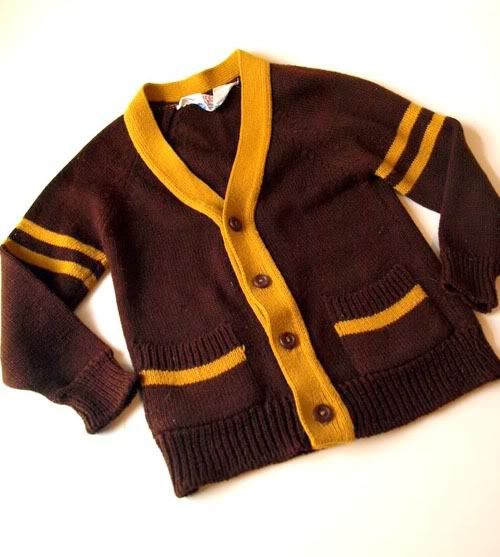 Nab this from eBay seller TheRobotparade4Kids
Check out this little sass-squatch! I love how they've mixed a vintage shirt with modern jeans and cap. He's a little dream.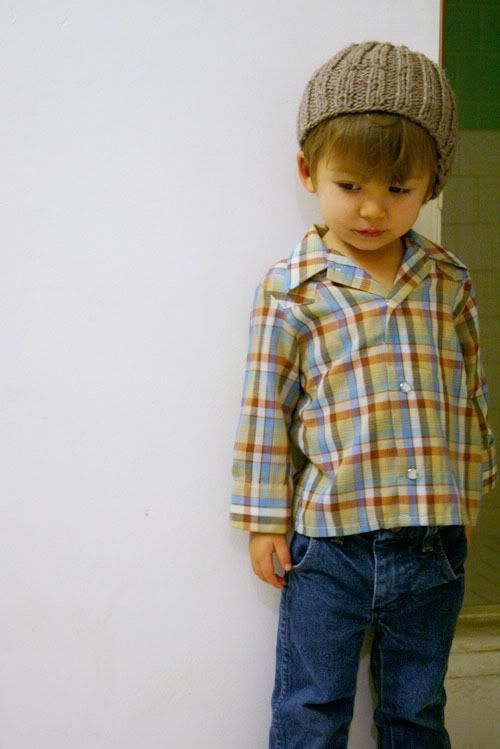 Nab this from Etsy Seller: SamandOllie
Wolfie had a little vintage ski sweater like this one when he was three years old and I looooooved it. Cozy warm and just cuteness on a stick!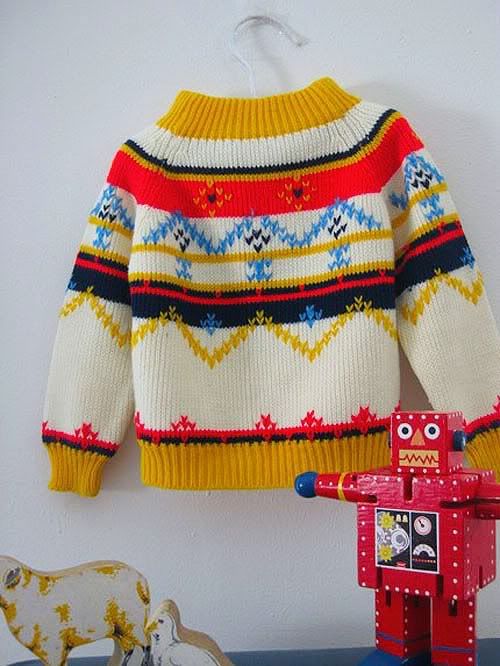 Nab this from Etsy seller thefancytail
Ahhhhh! This awesome jumpsuit is perfect for the little Mr. Roper in your life. OK. A hot rod Mr. Roper.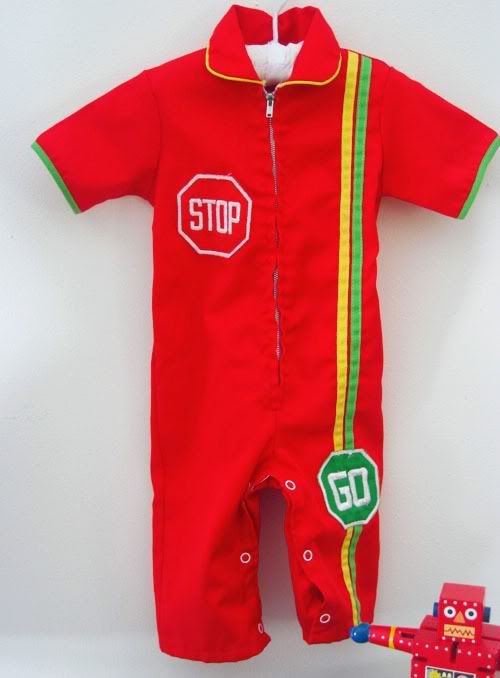 Nab this from Etsy seller: thefancytail
If you don't buy this, I WILL! And I don't even have a girl. *SIGH*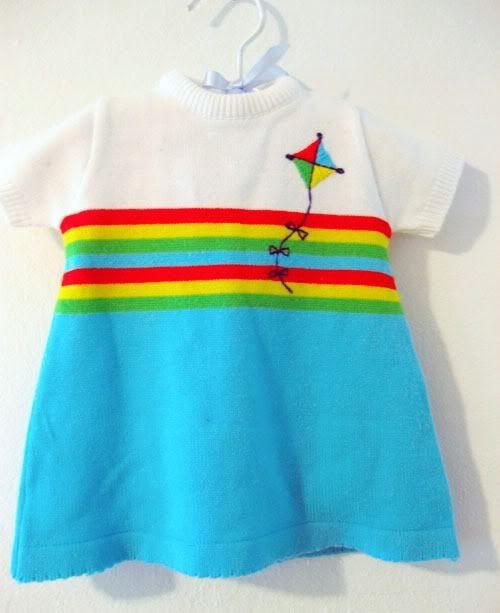 Nab this from Etsy seller: thefancytail
This one comes complete with little ruffle bottom shorties.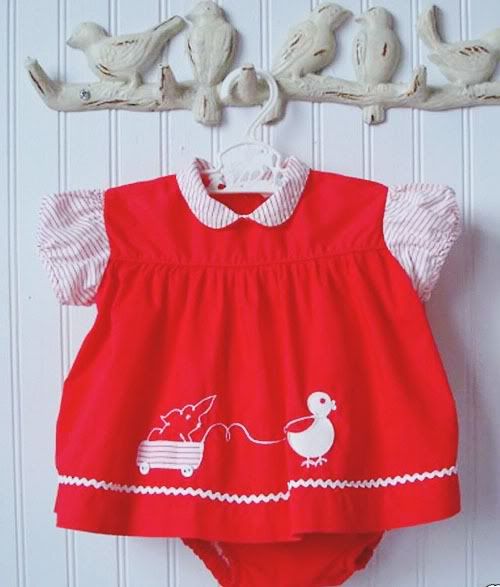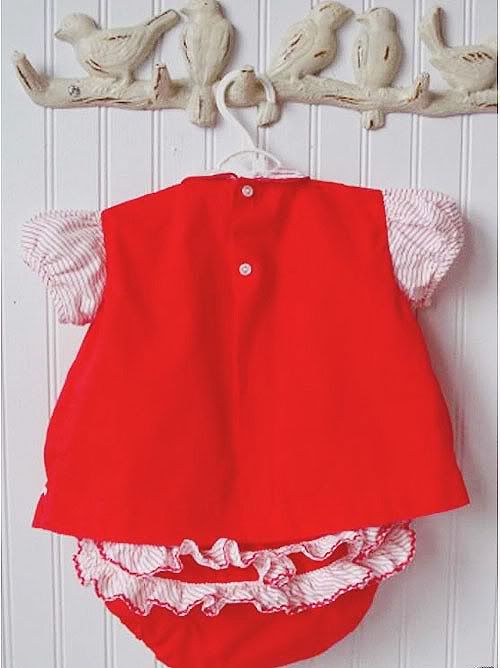 Nab this from eBay Seller: favoritememories
Check out this little cutie pie, cowpoke in his Western fandango shirt. He's killin' me!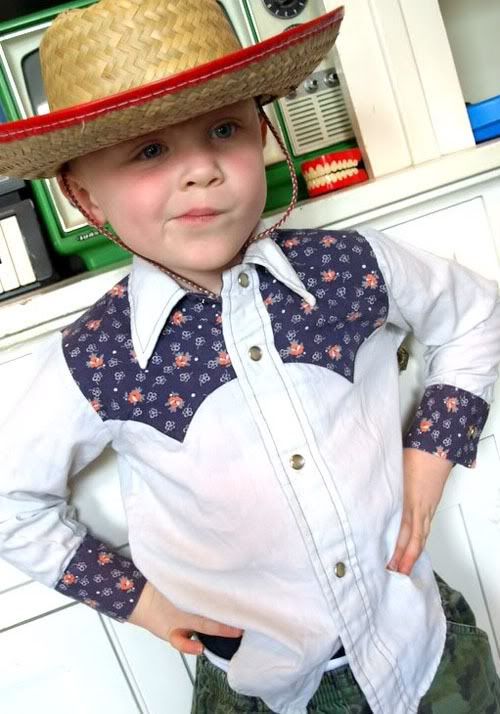 Nab this from eBay Seller: TheRobotParade4kids
I'm going through a real sailor thing. I swear I nearly enrolled Wolfie in this private school by my work because the kids all wear these stinkin' cute sailor uniforms!! (Dont' worry, he's keepin' it real in public school for now…) But I digress. This Polly Flinders dress has little smocking detail on top and is LOVE.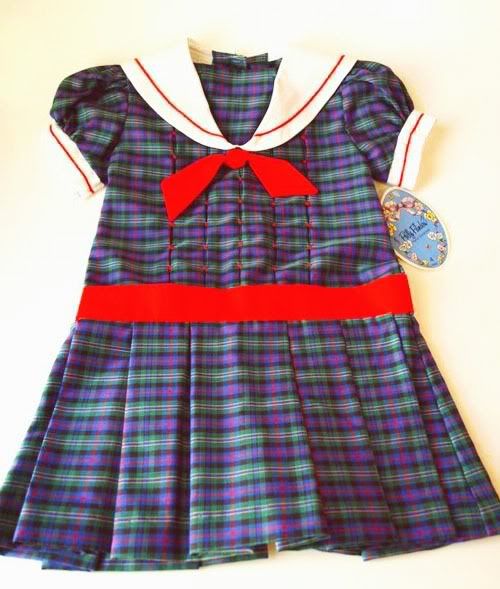 Nab this from eBay seller: therobotparade4kids
For all you little homebound snow bunnies out there, how sweet is this little coat???? So perfect for Valentines Day, no??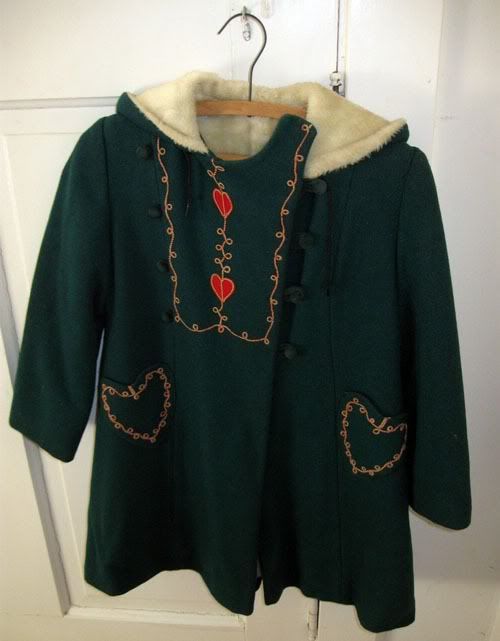 Nab this lovely from Etsy Seller: Retro2GoGo
This little prim 50s school girl dress is just the sweetest thing ever. It's begging for pig tails and mary janes….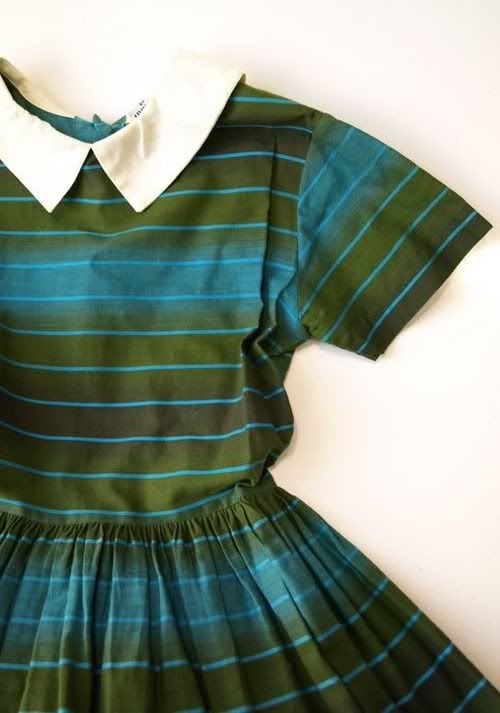 Nab this from eBay Seller: therobotparade4kids
On the flip side, vintage can be very casual too. I love how little vintage tees from the 70s and 80s look on wee ones. So much cooler than those new hipster band shirts everyone's putting their kids in these days!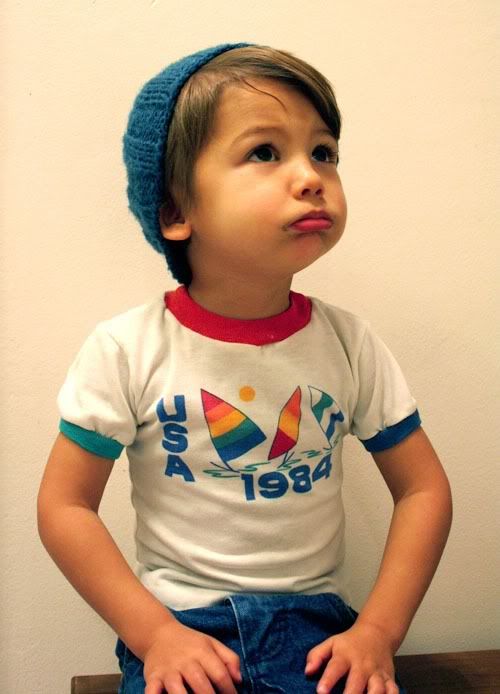 Nab this from Etsy Seller: SamandOllie
And finally, Let's Go Fly a Kite! Amazing. I'll take one in Grown Up Girl size please!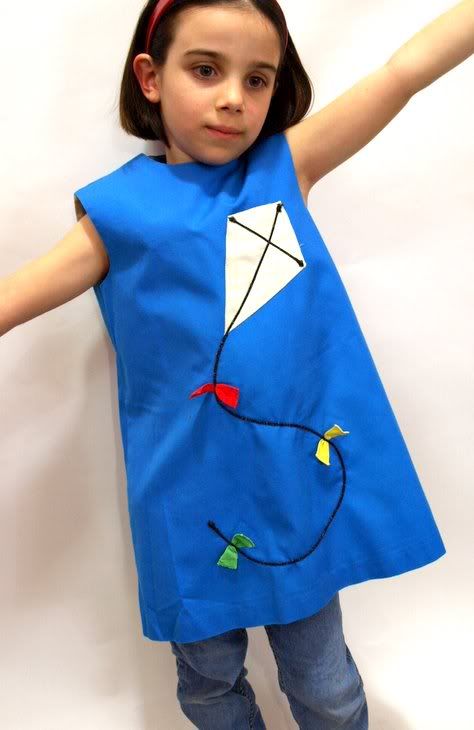 Nab this from eBay seller: therobotparade4kids
Whew! That was a lot of vintage yumminess. Now, you know if you buy any of these things you MUST send us a picture of your cute Kiddo rockin' their e-thrift! Happppy Monday friends.
xoxo