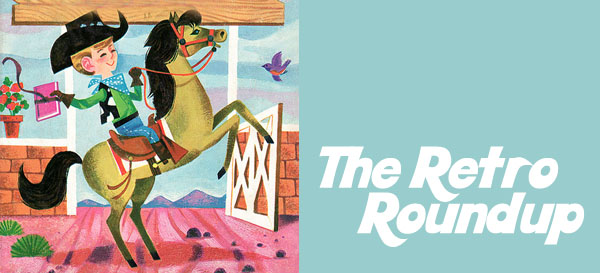 Hello everyone! Did you have a good weekend? We did, albeit the Peach caught a nasty cold and so we had a more mellow weekend than normal, but still so much fun!  Lots of TV watching and tea and of course looking for goodies online to share with you. And because it is officially February and we are spitting distance to Valentine's Day, I thought I would use that as the inspiration for this week's fings!  Enjoy!
Don't you love this little folksie embroidered dressie? I do! From Etsy seller, sparv in the iele tree.
Who needs red hearts when you can get green ones? Like in this cozy ski sweater! From Etsy seller, Wee Little Ones Vintage.
A little embroidered heart goes a long way in my heart! From Etsy seller, the Little Plum!
Don't you want a pair of heart corduroy flares? Well, today is your lucky day! From Etsy seller, Tea with Tilly.
For all those dollies you love so much–treat them to a sweet heart of a crib! From Etsy seller, Vintage Estate Lore.
I would never discard this book! It involves my two favorite things–Valentines and cats! YEAH! From Etsy seller, Vintage Book Bazaar.
I think I need a moment alone with this perfect little red romper. With the polka dot top hat, cane and mousie. LOVE! From Etsy seller, BreedBaby NYC.
Is there a more perfect game for Valentine's Day than Hearts? Exactly! From Etsy seller, Chirp!
Oh, that Lishyloo has some seriously glorious holiday outfits. And she doesn't skimp on Valentine's Day.  Like this boom of a great hearty dress.
Ah, these darling little vintage elf shoes would look great on your little Cupid!  From Etsy seller, Uncommon Vintage.
Happy Monday, folks!