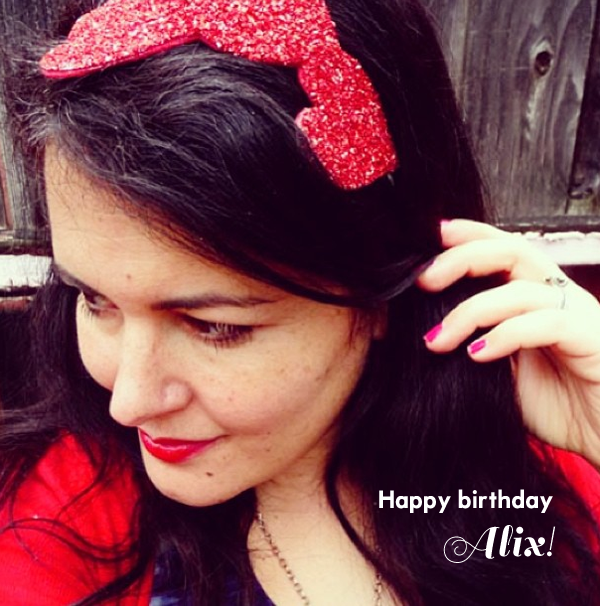 It's my gorgeous gal, Alix's birthday today! Right now, she's on a much deserved vacation with her family to Michigan and is hopefully relaxing at the lake house after a fun filled day of thrifting.  I'm sure she's gotten tons of hugs and kisses from Wolfie and Greg and extra love for her parents who get to share her birthday with her this year–what a treat!
You gotta love Alix! She's such a gorgeous gal with a great personality, fabulous style and so darn funny–oh lawdy!  I've nearly shipped my pants laughing so hard at some of the things she's say!
Three cheers for Alix on her special day!  Stop by @galexina on Twitter or Instagram to wish her a happy birthday! Or leave her some love right her in a comment!
xo,