Oh, what a great weekend! It was a weekend of friends–what a treat! Whether it was a playdate that was planned over a year ago or a special birthday viewing of Labyrinth (Happy Birthday Rocketgirl!) or an impromptu lunch with dear friends–it was perfect. And topped with beers with my brother Sunday night.
But through hugging and kissing friends and family this weekend, I did manage to spend a bit of time finding some vintage kiddo goodies to share with all of you!
You know how we feel about vintage Irmi here at the ole MK corral, so you know were went gaga over this sweet little soldier switch plate.  Excellent find, Lishyloo!
Oh lawdy, I'm such a sucker for a good print when it comes to skirts. And this skirt's print is KILLING me with the cuteness. From Etsy seller, In the Hammock Vintage.
I am in love with these little gingerbread man baby coveralls. Could you imagine the squeals from Grandma, when she sees that coming at her Christmas eve? From Etsy seller, Dahlia Daffodil.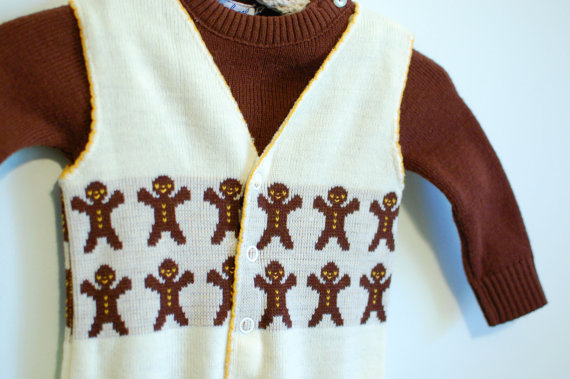 I know clogs are big right now and a must buy for the tween set in particular, which makes me think these hearty beauties won't be along for much longer. I love the worn in look of them.  From Etsy seller, Lydia Lux Vintage.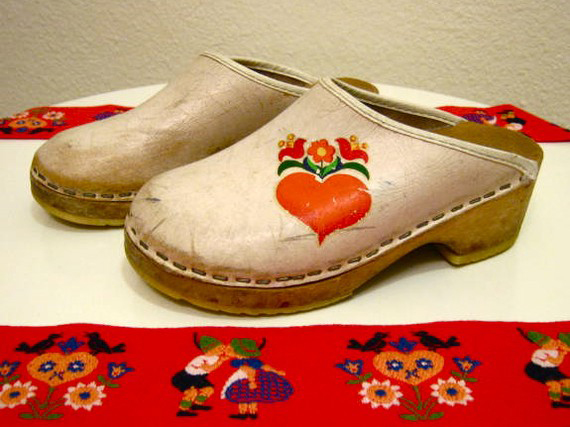 You know how we feel about the vintage Fisher Price, so you know we love this sweet house boat set that would like to dock at your house!  I love that the dog gets his own chair! Go Fido!  From Etsy seller, Toys of the Past.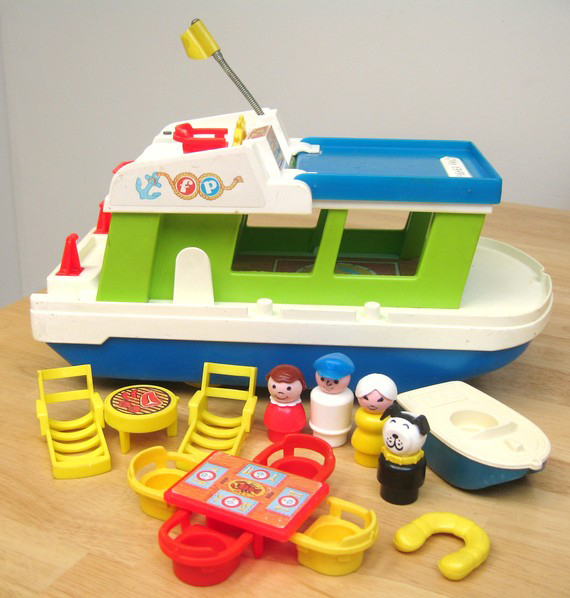 Of course your little girl is a doll–so why not demand that other people see her like that too?  But seriously folks, red polka dots, scalloped edging and geez louise an attachable doll?!?!  Please someone buy this sweet romper right now!  From Frecklewonder's vintage kiddo shop, Kid Wonder!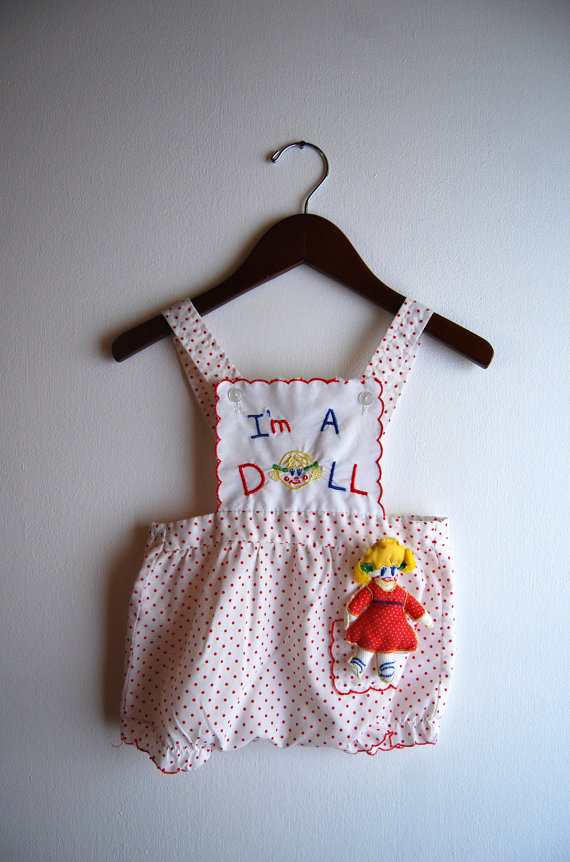 You know you are going to have a whale of a time with this sweet gem of a vintage shirt.  And a little heart for a fin.  So cute. From Etsy seller, Kyssa!
I know the holidays are a ways out (although I am still a bit miffed to find Halloween decorations out already…) but wouldn't some girl ROCK this darling 1950s dress with the flocked edging? I would have killed for it as a kid. From Ebay seller, Treasures Galore Unlimited.
I am completely gaga over this sweet vintage minidress.  Even the TAG is fabulous! And the Ebay seller Uuptoo has this also available in different colors too! Definitely worth a looksie.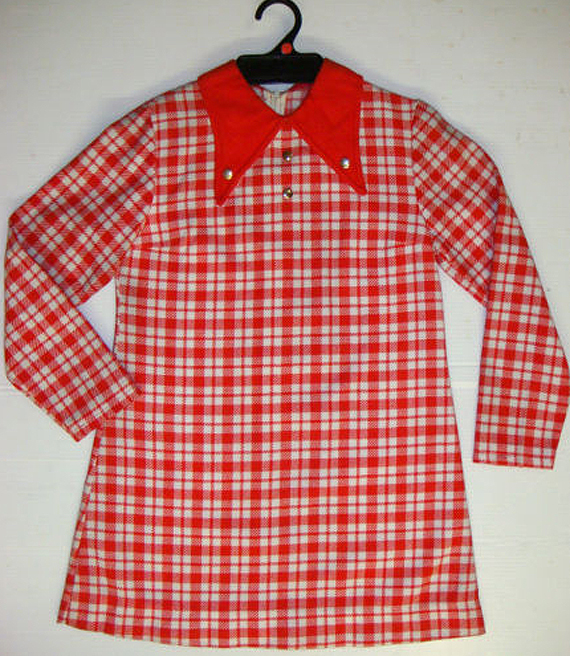 Dibs on Paul Lind. From Etsy seller, Junkin' Jane.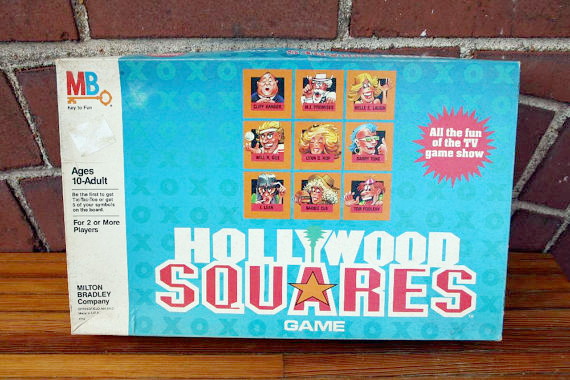 Hee hee! Happy Monday, folks!