Howdy gang! OK this one goes out to my girl Dottie. This is totally her kind of post! Growing up I had the most amazing godmother. My Tante Judy was very creative and a talented seamstress. She knit me the BEST little dresses (in fact, you can see one here). Because of this, I've always had a fondness for little vintage knits. Aren't these just the cutest?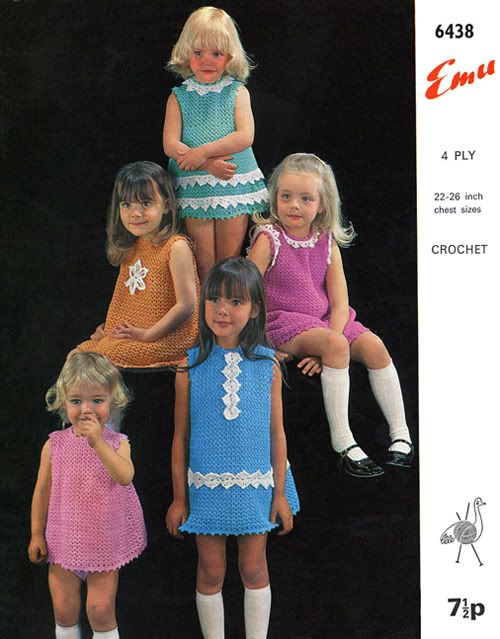 This is where I admit to you that, while I'm a creative person and love craft projects, I can't figure out knitting to save my life. Don't even get me started on crochet. I want to learn, really I do, but I think I have a knitting block. For those of you who are talented Knit Wits, bravo! But for the rest of us….check out these charming knit dressies from Melanies Masker. Born out of "Yarn-O-Mania" (their words!) and filled with quirky details, each yummy design is so vibrant and cute. I'm also so in love with the photoshoot they did, where all the sweets are made of yarn too. Clever, clever!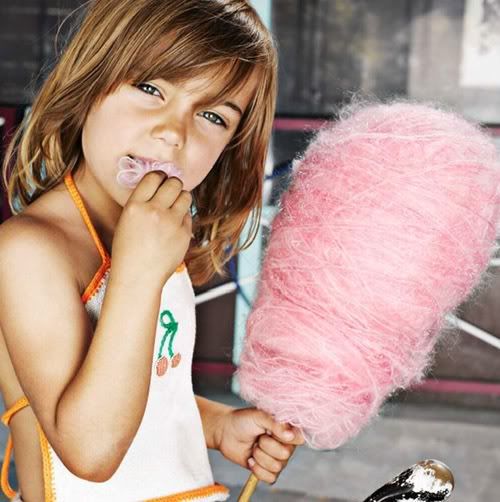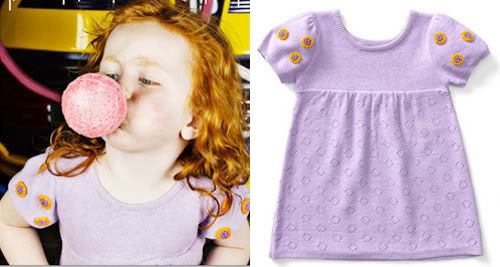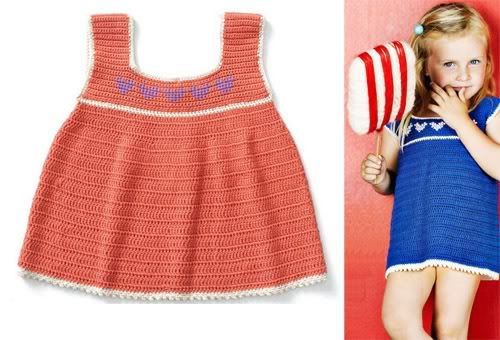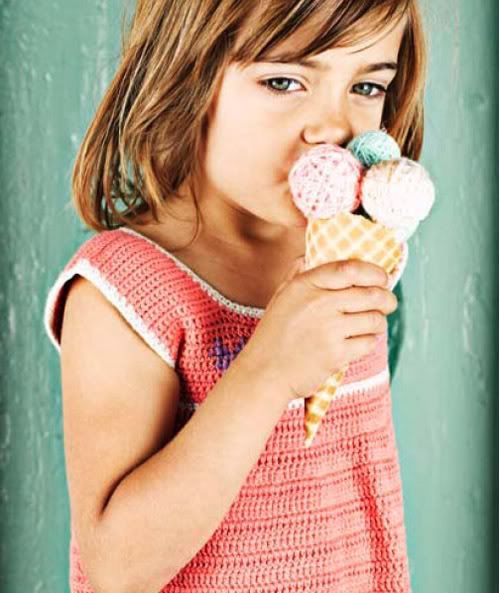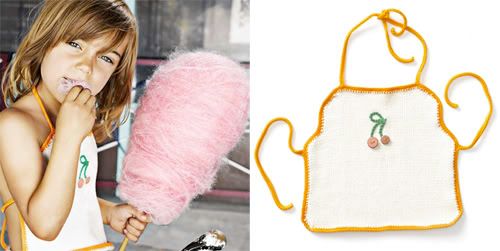 "Hello Dottie…it's me. Yeah….so while Alix is out shopping I found a free dress pattern for you to make! You're going to love it. Seriously. Take a look at this awesome little jumper!!!"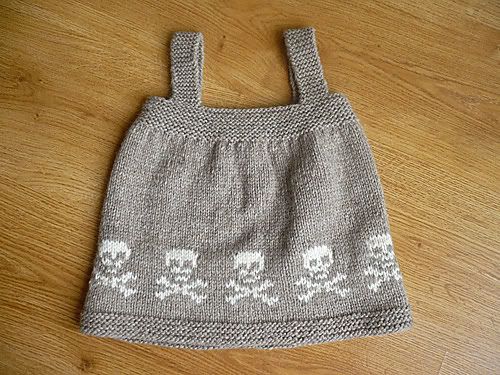 If you're a Dottie, download this adorable pattern at penelope craft (click "free patterns").
If you're an Alix, go shopping at Huset and snag a Melanies Masker dressie. They're 40% off right now!