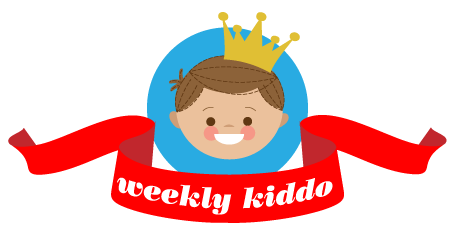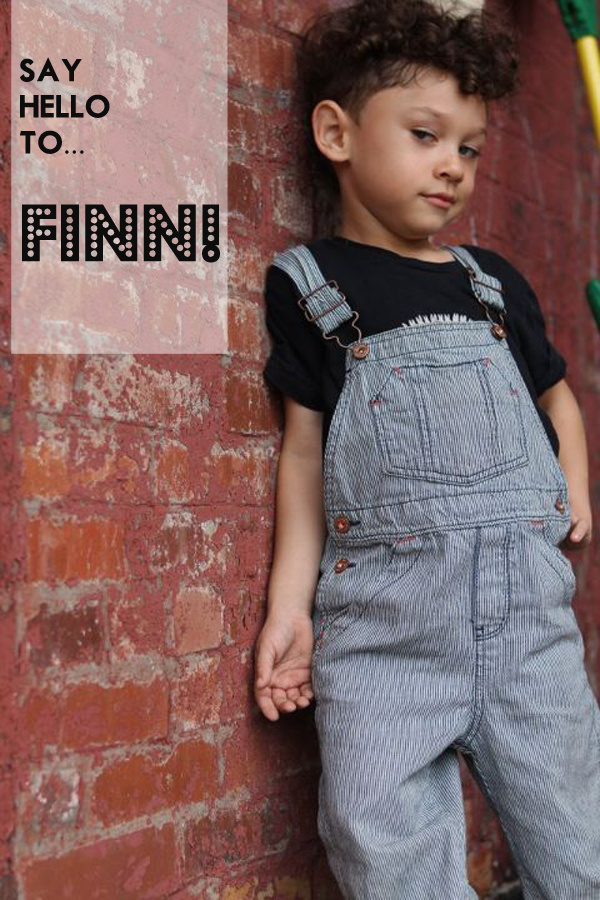 Oh my word!  I'm kinda head over heels for this week's cutie!  Meet Finn, a super fun little guy who hails from Pittsburgh, PA.  He's five years old and clearly a bundle of fun.
But you may know him by his other persona…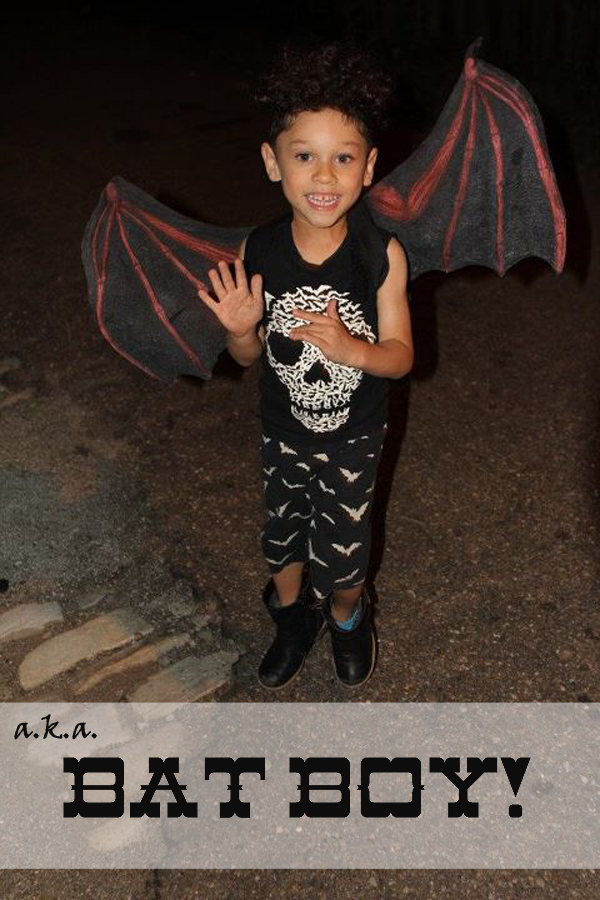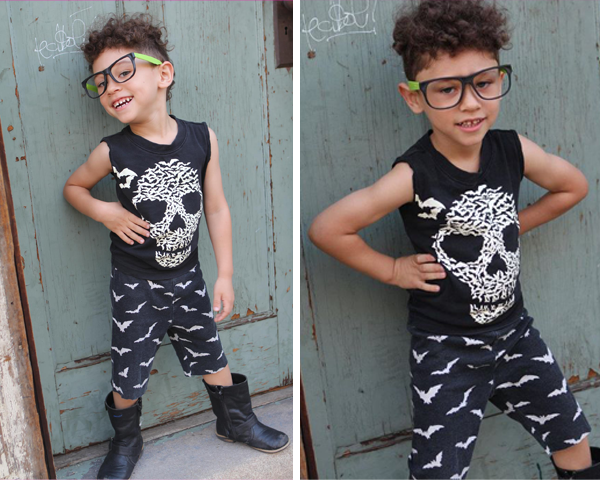 So that outfit was for a character named "Bat Boy" that FINN invented,theme song and all!
Finn's Bat Boy outfit were old winter Halloween Jammie's from Target that he outgrew! He wanted to wear them (it was like 100 degrees outside!) so his resourceful Mama cut the legs and sleeves off! And of course he wears them with boots. Â He is a boot kid year round! Cowboy, motorcycle! Just like his Mama.
I have such a weakness for kiddos that wear costumes year round. Sigh! Â So, of course, I ADORE Finn! Â Checkout his spooky pajamas!
Finn is clearly a creative little soul and inherited his wonderful trait from his parents who are both artists. Daddy is atattoo artist/painter/filmmaker and Mama is a sculptor/art director/make-up artist/Operations Manager of a mask making studio, providing Finn with many opportunities to express himself. His favorite ways to do so are through wardrobe,make-up,and dance! This kid never stops!
Following in his parent's footsteps, Finn is also a painter! He had his first solo art show this past summer titled "Cyclops Werewolf" (2 of his favorite subjects!) He nearly sold out the show!
Like most artists, Finn loves color. Today his favorite color is red, but who know tomorrow! Â He LOVES vegetarian sushi and one of his favorite past times is reading–especially if it is about monsters or rhymes. Â His favorite book right now is Frankenstein Takes the Cake by Adam Rex!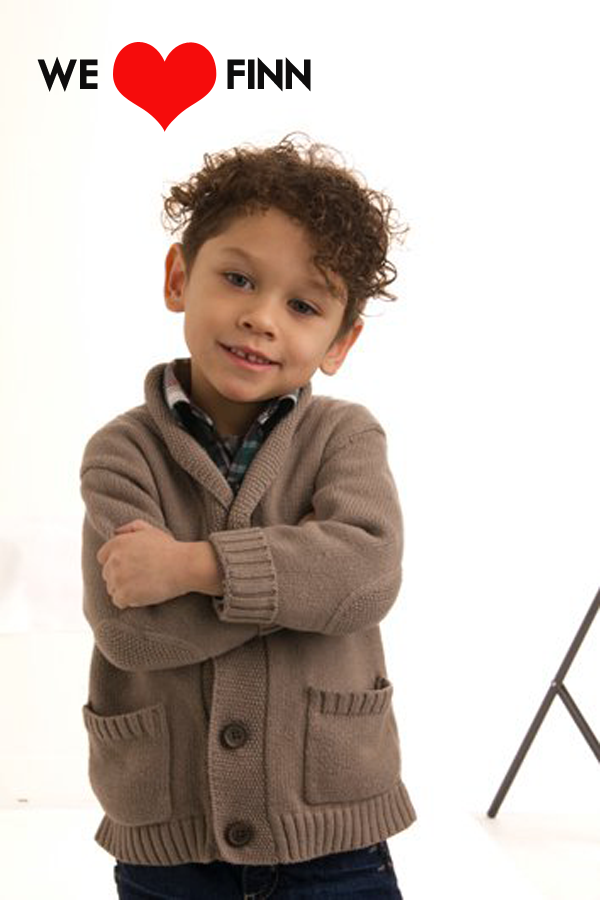 Thanks for sharing him with us, Eanna!