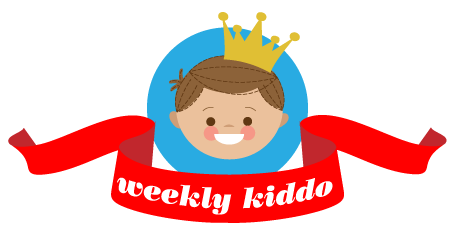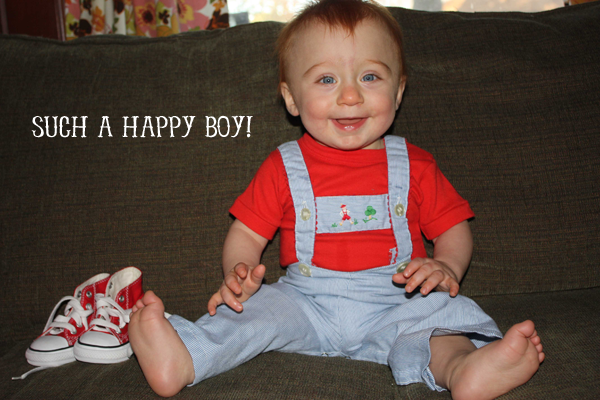 Hey friends!
Today we have a little brother of a past Weekly Kiddo, Ingrid Liddle's little bro, Otis. And he seems to be following in the Liddle family way of being a super cutie!  Mom Amber who runs Toadstool Vintage, a sweet shop of vintage goodies on Etsy, has a real love of vintage clothing let's just say, this is one well turned out kiddo!
Check out this great denim jacket action on Mr. Otis here.
And I will say this boy  knows his way around a Jon Jon, like nobody's business!
I love that Represent shirt–almost as much as the wee doxie on Otis' lap!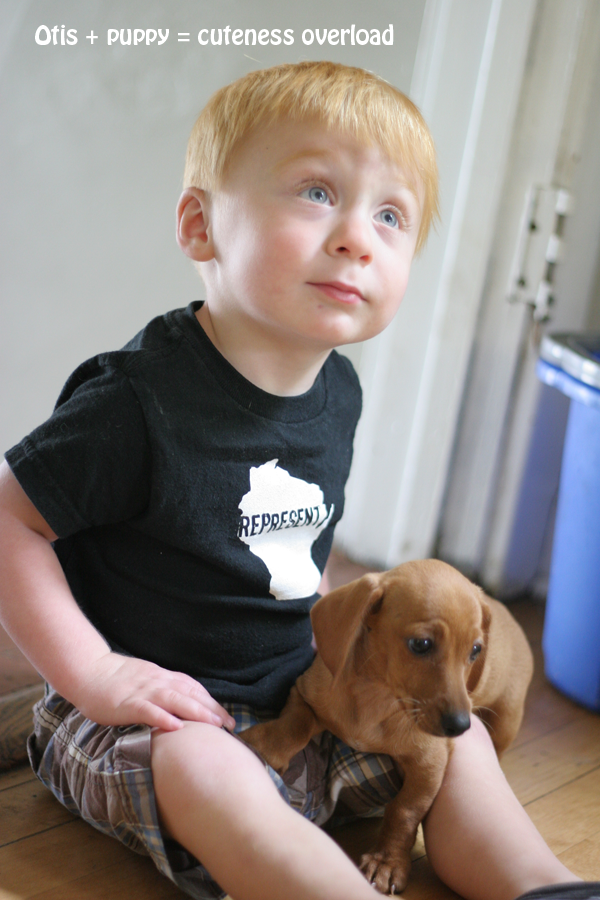 His mama Amber gave us a bit more insights into what makes this cutie little ginger tick:
"Otis is on the cusp of two, he'll be two in December.  He lives with his big sis Ingrid, his cats Zoe and Frances and dog Cody, and his mom and dad in Milwaukee. He was born teeny weeny tiny and has caught up quite well, he's now a normal sized little man that loves to follow his big sister around!  He loves yogurt and crackers, he would live off them if allowed to.  He is very much a boy, loves to throw balls, climb everything, and throws massive temper tantrums.  But he has the sweetest cuddly side to him, as well.  He has a tiny baby doll, named Baby Gabba, that he loves to carry around and hug and sing to.  He wakes up every morning with a call for Mama, or if he's in our bed, he leans right over and kisses me on the forehead with a big smooch sound and a giggle!"
What is not to love about that!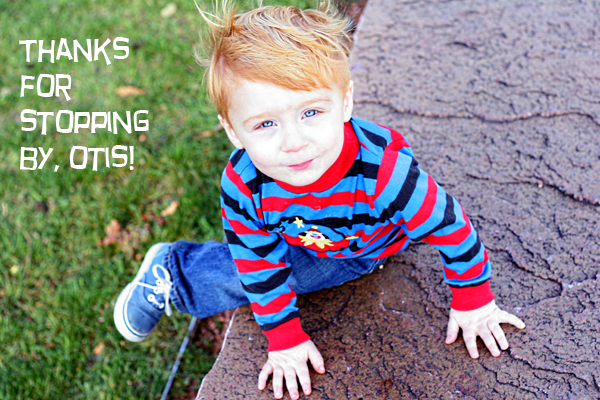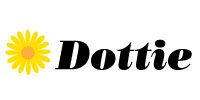 Hey! do you have a stylish little boy or girl you'd like us to feature? Send 'em our way! You can find out all the deets over HERE.