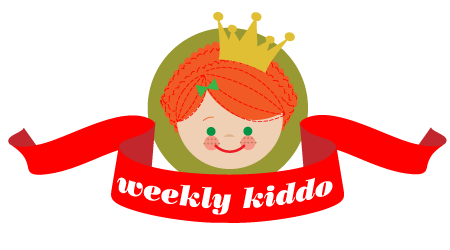 Greetings from Salt Lake City! Dottie and I are having a simply amazing time here at ALT (that's Altitude Design Summit). Yesterday was filled with boat loads of seminars, chit chatting and skipping around networking. The big excitement around these parts were the lunch time guest speakers: Seth Aaron and Mondo from Project Runway. It was such a thrill to meet those guys! I totally love me some Project Runway. I am pleased to report I had not one, not two…but THREE spectacular Mondo moments. I'll leave them as a little cliff hanger to our ALT recap next week! Suffice to say he is super sweet and cool and cute. I was a fan before and I'm an even bigger one now!
Speaking of fashion…let's get movin'. It's time for our Weekly Kiddo! Every Friday we do a little Street Style salut to the fashion blogs with a profile of a very stylish kiddo. This week we have Miss Sunny! You guys are gonna love her, lemme tell ya. Her mama Lisa has a great sense of style (she runs the Etsy vintage shop Secondhand Love Kids). Take a gander at this girlie: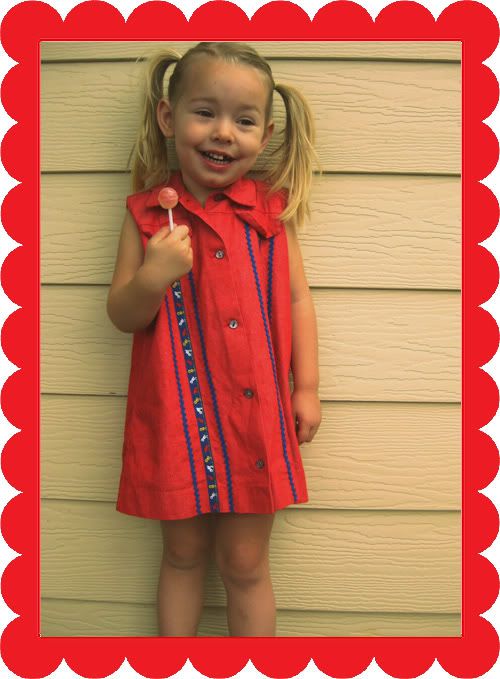 + vintage rickrack dress secondhandlovekids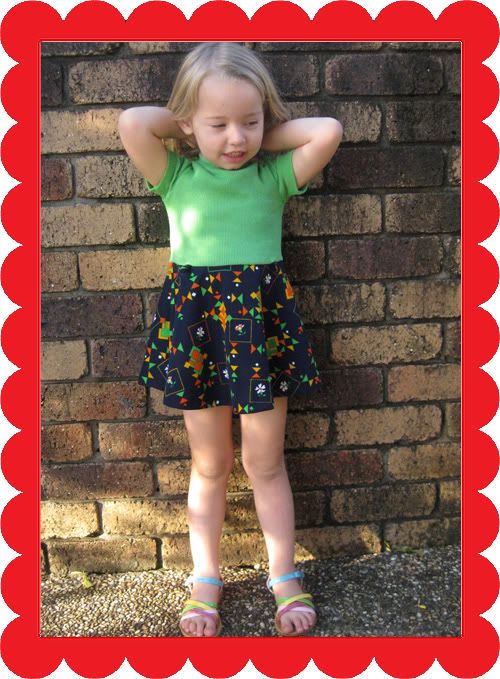 + vintage retro dress secondhandlovekids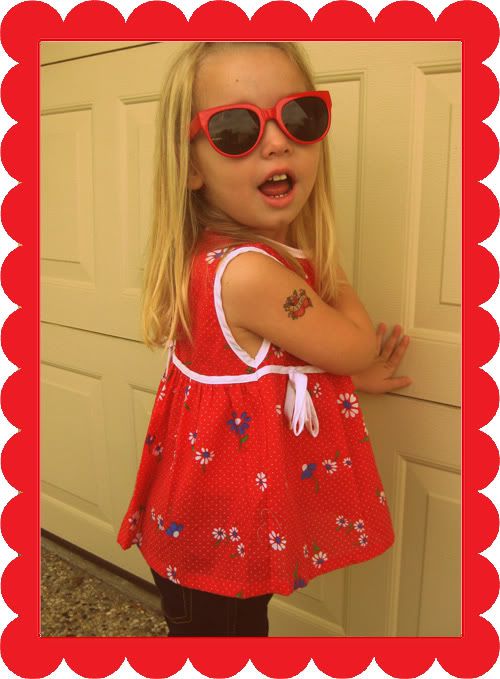 + vintage floral top, Honeybrownvintage
+ jeans Cotton On Kids
Um, the temporary tattoo? Yeah, I love this little diva. Her mama Lisa tells us that most of Sunny's clothes are thrifted, eBay bargains & a few special pieces from their favorite etsy kids designers —especially Devon Rose, Tiny Happy & Lucy's Place.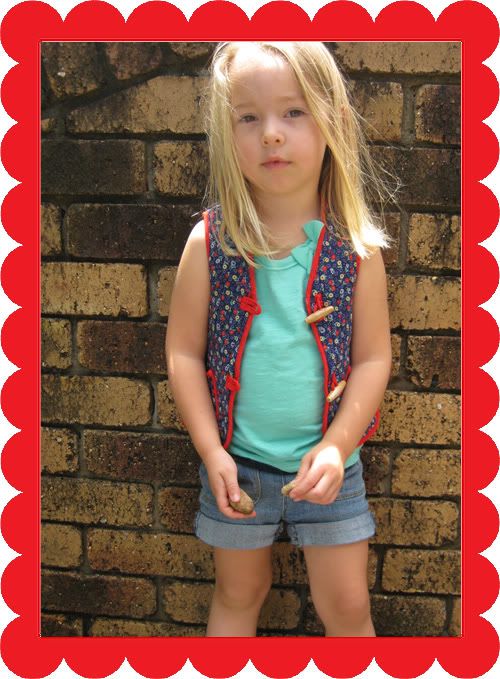 + vintage floral vest secondhandlovekids
+ tank Cotton On Kids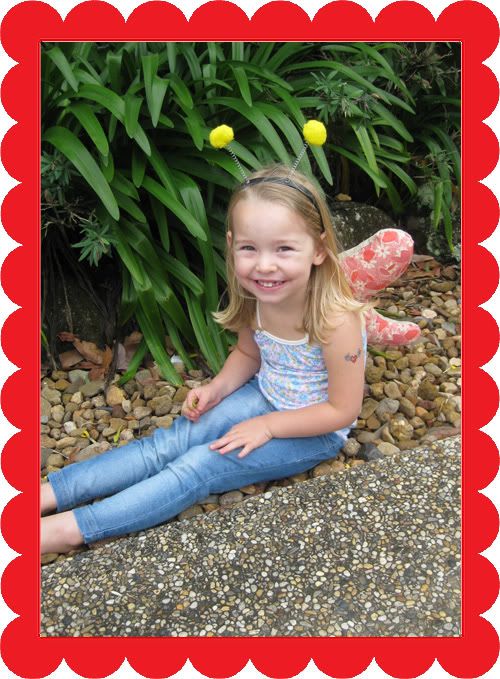 + flower field cami by DevonRose
+ butterfly wings made by mum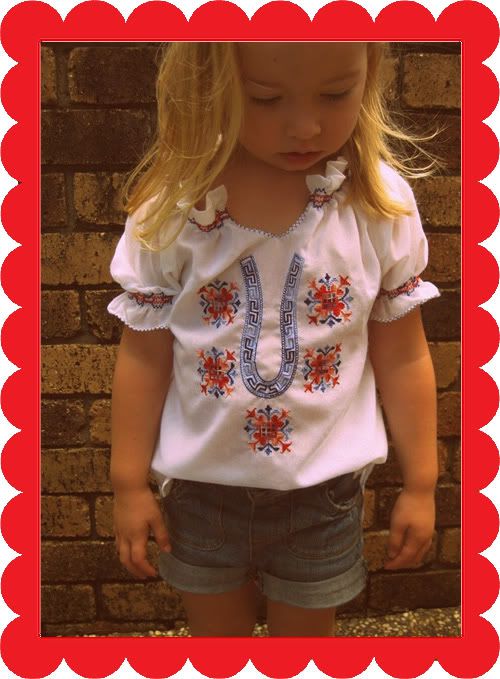 + vintage folk top sianuskavintage
+ denim shorts thrifted
How adorable is this sweet little thang?? The beautiful Miss Sunny is three years old and she loves, loves, loves puppies. She also really enjoys ballet and can often be found dancing around the house…when she isn't showing off her other favorite hobby: TALKING! This cute girlie loves riding around on her scooter and helping her Poppy in his workshop. When it comes to favorite foods, strawberries are tops in Sunny's book. Lisa told me the cutest thing, "Sunny is such a sweet little girl. Her little smile (missing tooth and all) makes my heart pitter pat. She's Kiddo of every Week to me!" I love that!
THANK YOU lisa for sharing this sweet little lady with us!
Have an awesome weekend everyone….we'll be coming back next week with a full report on our jaunt to ALT!