If you're a regular reader then you undoubtedly have heard our Miss Dottie mention a certain little "Peach" in many of her posts. Who is this mysterious little munchkin? Well I'm thrilled to bits to present to Dottie's little girl, the most lovely and adorable Georgia! This little love bug is turning a grand One Year Old!
Little Miss Georgia is a total doll. This clever girl plays a mean game of peekaboo and has exceptional manners for one so young! Not only is she an expert giggler and smiler, she understands that it's not polite to wake her parents before 6am. Dottie says if she wakes up early, she can hear Georgia singing and cooing quietly to herself in her crib—but after 6:00am all bets are off and this little lady wants to start her day in style! Speaking of style….on with the show!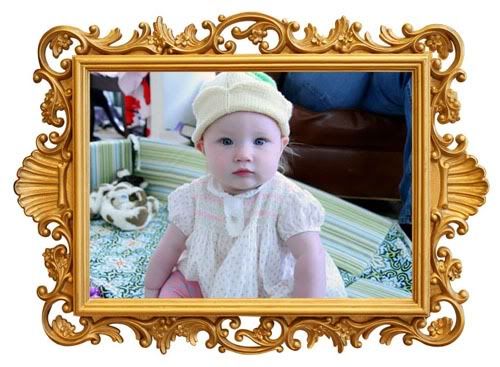 + vintage smocked floral dress, ebay
+ knit cap, Knit by fellow Devil-Ette, the Spitfire!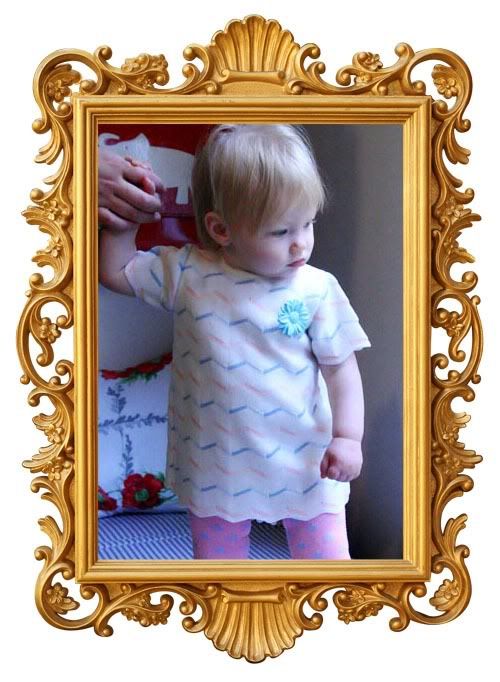 + Vintage knit dress, ebay
+ Legwarmers, BabyLegs
+ Vintage blue flower pin (pinched from her mama's jewel box!)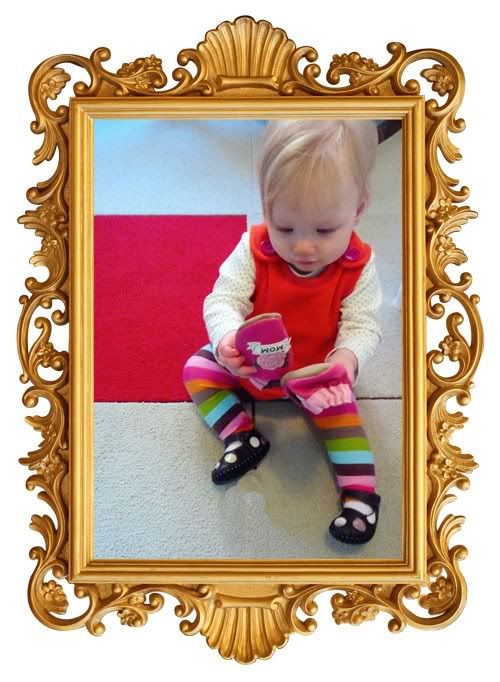 + Big Button Romper, Old Navy
+ Stripey tights, Baby Gap
+ Pink shoes, Pedipeds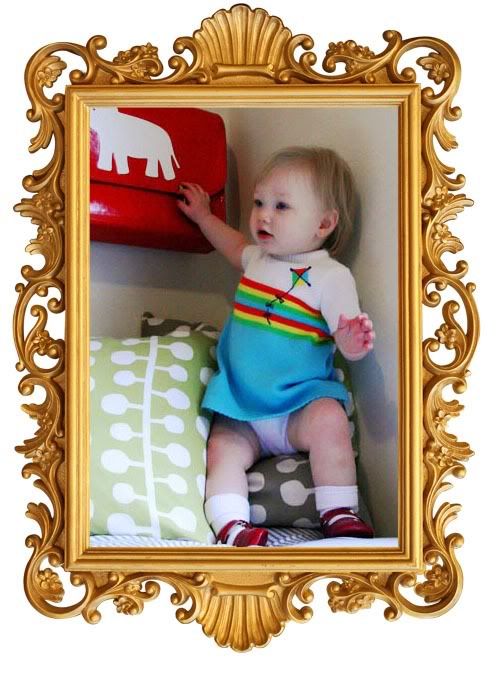 + Vintage Kite Dressie (if you have a sharp eye you'll remember that I featured this in our Vintage Round Up a few weeks ago!)
+ Red shoes from Walkers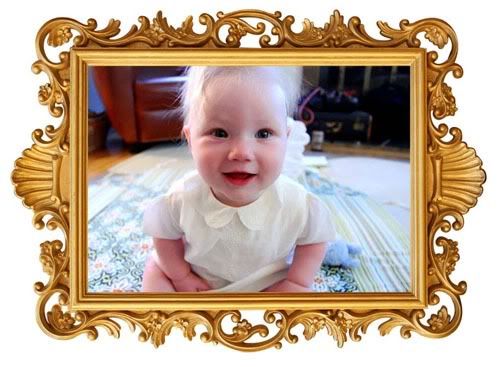 + Vintage buttercup yellow dressie
+ Saucy smile, from her mama!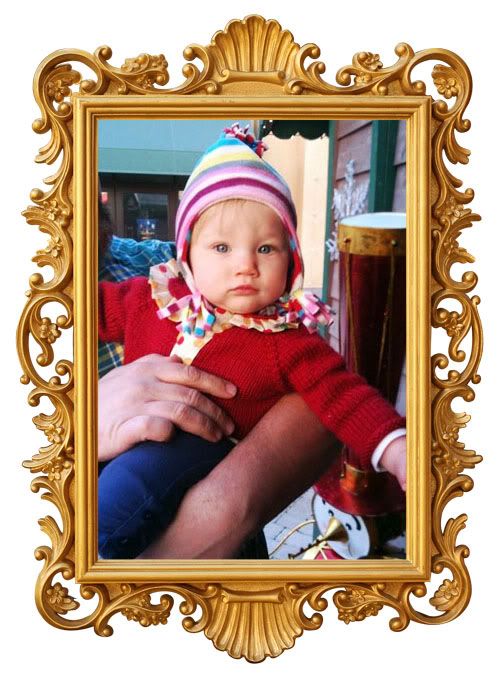 BONUS ROUND! Just 'cause she's a such sweetie pie!!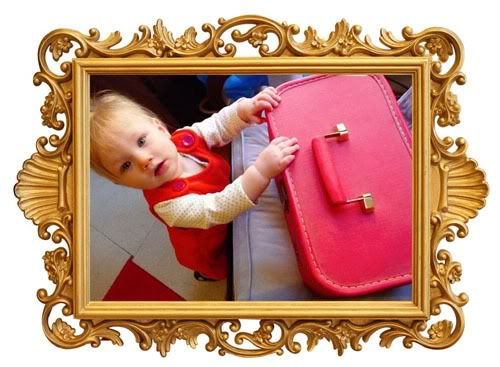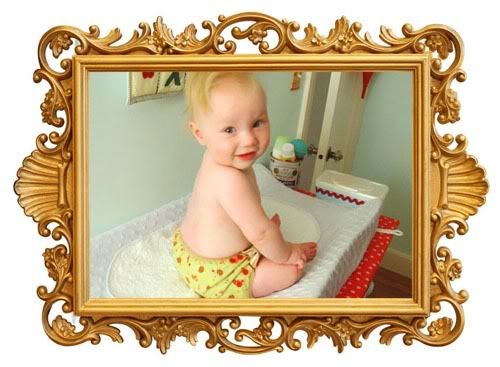 Tee hee! That last one is a killer….pure stink town, as Dottie would say!!
Little Miss Georgia has an ever-expanding palette. While she loves the usual suspects, she also delights in things like zucchini and basil with millet. Ooh lala! She's also crazy for pears. Her mommy says:
"Miss Peach has a big ole crush on our cat, Minnow, whom she likes to greet with a hiss every time she's sees her. As that is how Minnow greets her, the Peach thinks it is only polite to follow suit! She enjoys feeding herself with a spoon (or attempting to) and is fascinated by people brushing their teeth. She is not a fan of vacuums, cauliflower, swaddling or the letter Z."
Oh little peachie, but we are a big fan of YOU! Happy birthday beautiful girl!
xoxo
And in honor of your birthday, a few fun vintage cards just for YOU!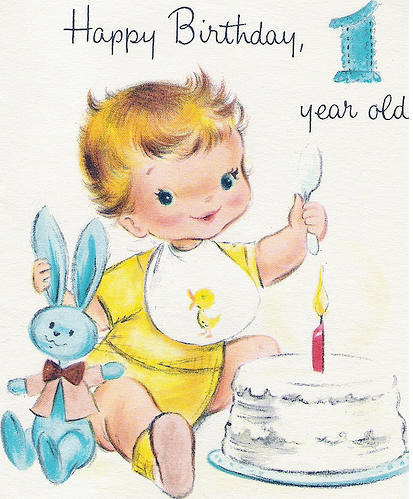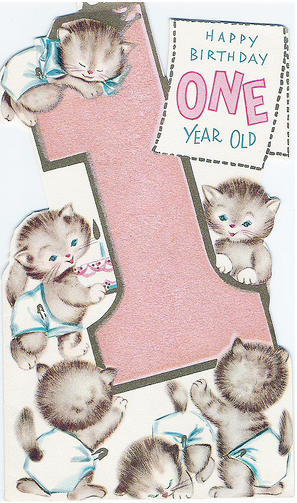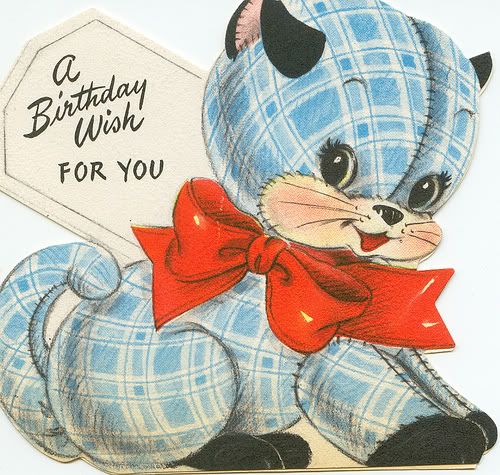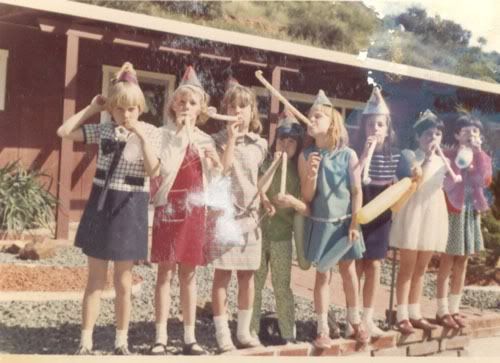 HAPPPPPY BIRTHDAY LITTLE PEACH!