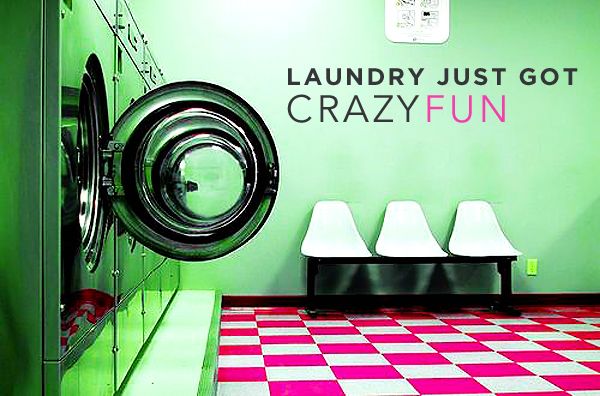 Whuuuuh? Laundry fun? Um YEAH. For real. So, it's time once again for our Monthly Method and this one has been a total life changer. And it's all because of this little guy: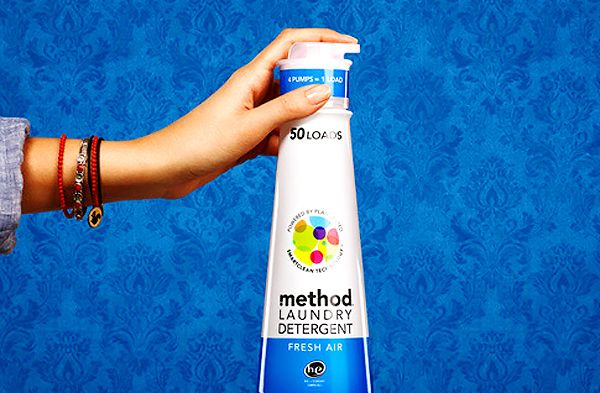 Cute huh! But before we get into it, a little lesson in Laundry 101. We've all schlepped those big ol' heavy jugs of detergent. We've used 'em. We've loved 'em! But here's something we didn't know. Have you ever filled the cap up….allllll the way up? And then even added just a weeeee bit extra because, well, mo' detergent means mo' clean, right? WRONG!
For starters, overdosing on detergent can leave residue on your clothing and in your machine. It can actually trap soil in in your machine too, and with today's low-water using, suds-sensitive washers (aka those pretty front loaders), this means the perfect breeding for bacteria and stale odors. Yeech. (Read more here! Laundry Detergent: How Much Is Too Much?)
The other problem? You use up your detergent much more quickly. Now see, the other guys don't really want to let you in on this little secret—that less is more. I mean, can YOU see the little line inside the cap? The "fill to here" mark? Um, not really. That's because they WANT you to blow through that jug. So you'll buy more. And that just doesn't make sense, ya know? We are all for working smarter, not harder. And if we can save money in the process? Well YAHOOO!
SMARTER. Method Laundry is ultra-concentrated laundry detergent that delivers big cleaning power with just 1/4th the dose of the leading brands. That's 50 loads from one little bottle. Not too shabby!
GREENER. We care about the planet. We want to leave a safe and healthy place for our kiddos, so this is something that means a lot to us. Method Laundry is powered by plant-based technology (using 95% natural and renewable ingredients). In fact, Method Laundry reduces the average laundry detergent lifecycle carbon footprint by 35%.  Even the bottle is made from recycled material. (No more big jugs cloggin' up the landfill!) So it's good for the earth and for your family. What's not to love?? (read more about it all here).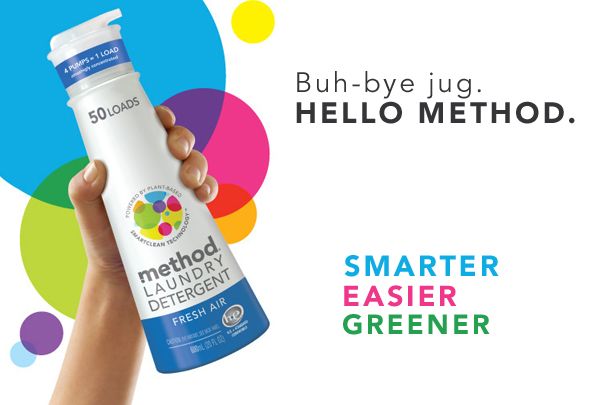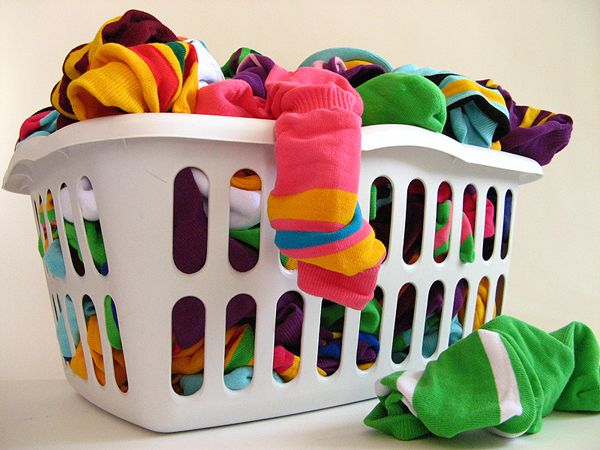 OH YEAH! We forgot the most important point. (Well, to Wolfie and the Peach anyway.) It's WAY MORE FUN. You can hold that lightweight bottle in one hand and with just four little pumps, it cleans your whole load. Seriously. It's SO fun to squirt this little guy, you won't have AAAANY problem getting the kiddos to help on laundry day! And one standard bottle? Good for 50 loads. Small but mighty, friends.
Of course it comes in all kinds of yummy scents too. Like Fresh Air. Lavender Cedar. Sweet Pea. And Spring Daisy. (Which is what I currently use! It smells great…not too perfumey. Just fresh and pretty.)
OK. So how would you like to give this awesome stuff a try for yourself? We've got THREE easy ways!
1. "Say No to Jugs" Facebook Photo Contest
Starting today, Method is launching a "Say No To Jugs" photo contest on Facebook for the entire month. One lucky person will win a year's supply of Method detergent! Wowza!! The contest asks users to submit a photo that documents what makes doing laundry a chore  (you know, like lifting that heavy jugs, goopy caps dribblin' on your machine etc etc).  Get your peeps to vote for your photo and you could win that laundry day bonanza!
2. Awesome Thursdays $2 Coupon Day
Every Thursday for the month of May, there will be a $2.00 off coupon for Method Laundry Detergent on the PERKS tab of their Facebook page. The coupon will only be on available to print on Thursdays. (Don't worry, we'll remind ya!)
(Canadian residents: Instead of printing the physical coupon, they will be able to get $2 off Method products available at http://well.ca using the discount code "WASHME," so please mention that for your readers up north.)
3. Nab a Method Laundry Starter Kit. For FREE!
Because we've been giveaway happy over here, we're gonna make this one crazy easy. First 10 commenters get a little Method Laundry Starter Kit. Method will mail you two mini bottles good for 8 loads apiece. That's it!
**NOTE: We have our ten winners! Giveaway closed.**
We leave you with this little piece of awesomeness. CLEAN HAPPY friends!
This post brought to you by



but as always, all opinions are our own!