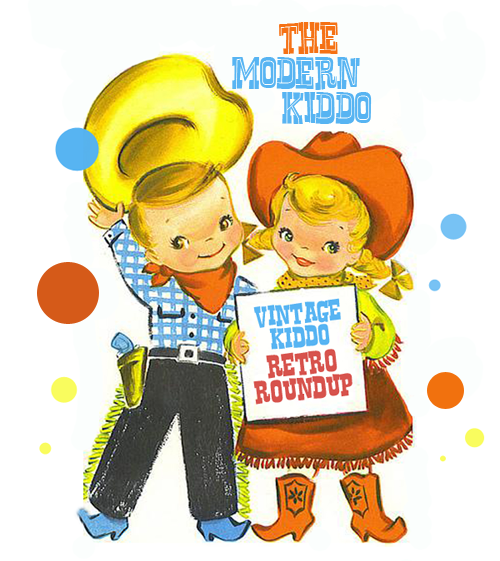 Well, hot dog! This is my 100th Vintage Kiddo Retro Round Up! YEEHAH! Wow! That went fast! And let's not forget that Alix started this and I took it over, so we've featured more than 100 to say the least and every one has been a blast. I've enjoyed spending my weekends looking through Etsy and Ebay for just the right bits of vintage goodness to share with you, my friends!
So, without further ado, here is the 100th round up. Enjoy!
Let Barbie get into the vintage clothes fun as well with these terrific outfits. Did you see that top! So summery! From Etsy seller, 1 Sweet Dream Vintage.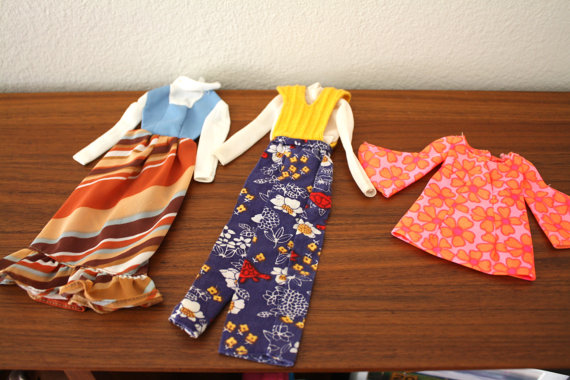 Give your future Olympian a bit of vintage style! What little running wouldn't love to get his or her start with these great vintage sneaks! From Styling Vintage.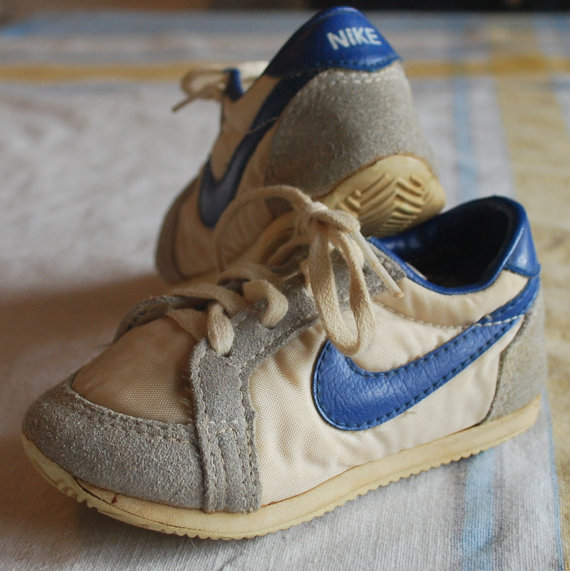 Get your little Michelle Phelps in the pool with Ms.Tip's wonderful yellow swimsuit.  Perfect for doing the butterfly!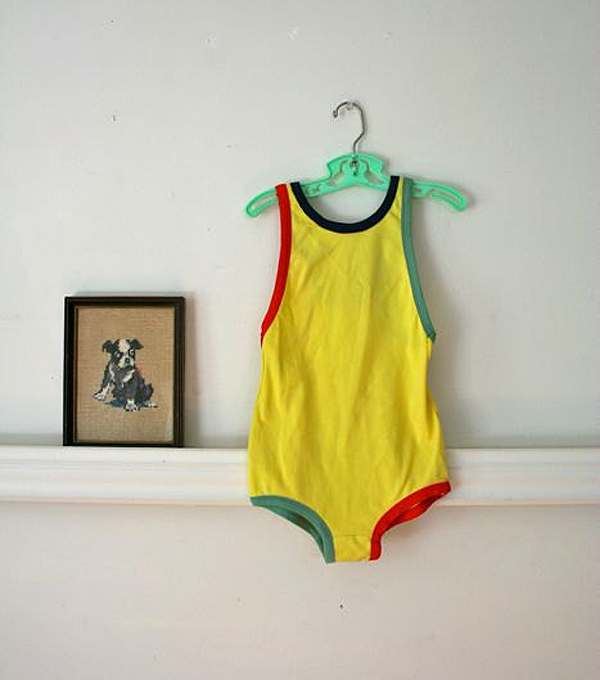 The front of this vintage romper has a large red star on it, but the bottom.  Oh, the bottom–just the most rootin' tootin' lil deputy around.  Awesome! From Etsy seller, Fuzzymama.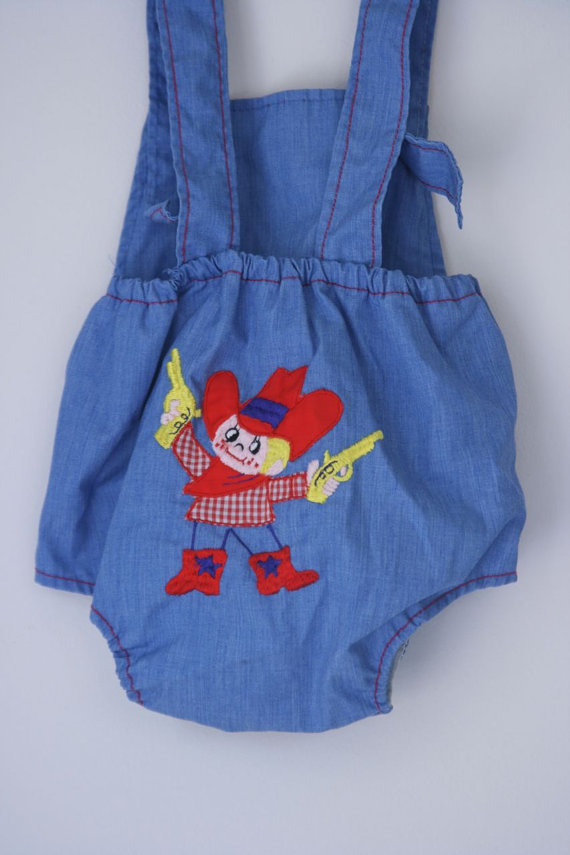 I totally would have rocked this shirt with a prairie skirt and clogs!  Maybe your little one can!  From Etsy seller, Ladidottie.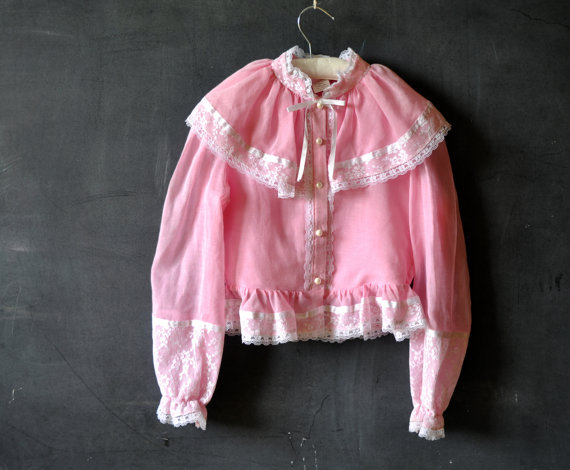 Let your kiddo rock the mocs!  From Etsy seller, Sink of Swim Treasures.
You know those babies that look like old men? I love those babies something fierce. And if I knew one right now, I'd buy this little outfit for him–with watch! From Etsy seller, My Sewing Parlor.
What a great book to read on one hot night next month. It covers all the wonderful things we love about summer. Perfection. From Etsy seller, Callough Callay.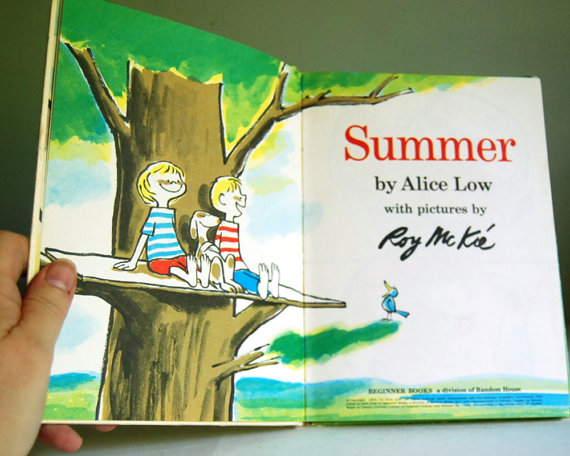 Etsy seller, Hart & Sew found some amazing bow ties last week and a couple beauts are left in her shop, like this one! Please someone grab it!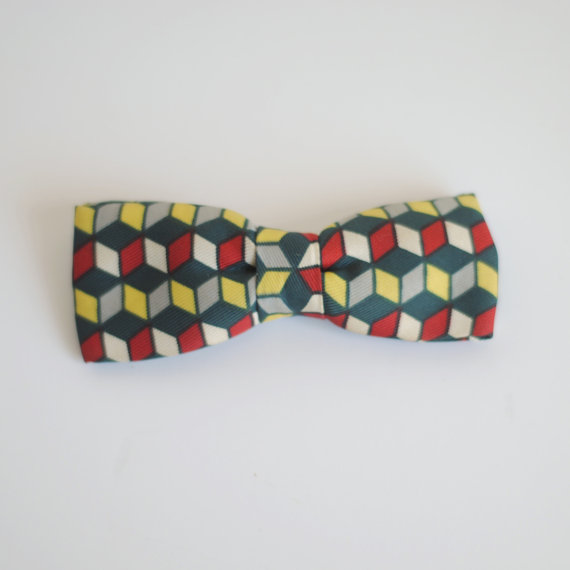 There is so much to love in this picture. Her look, her shoes, that perfect pink background and of course this wonderful yellow and gold plaid skirt. My old high school colors too! Shish boom bah! From Etsy seller, Shop at 851.