The lovely Lorena Siminovich of Petit Collage is extremely talented. The first piece of hers I saw was several years ago—a super darlin' owl collage in a local shop in Hayes Valley. I was totally taken by the charming vintage feel and sweet simplicity. I felt like I had found a little treasure! Fast forward and the woman is a huge success with many fans all over the internet.
Lorena's pieces are made with found, recycled, painted and vintage papers that she has collected from her travels all over the world. Â The storybook quality makes them perfect for a little kid's bedroom or even a nursery (or heck, a BIG big kiddo's office!). Petit Collage has certainly taken off, but I find myself still as entranced by her work as I was that very first time I laid eyes on the little owl.
Pssst! Did you know her  popular "prints on wood" are actually quite affordable? Snag one for a petit $15??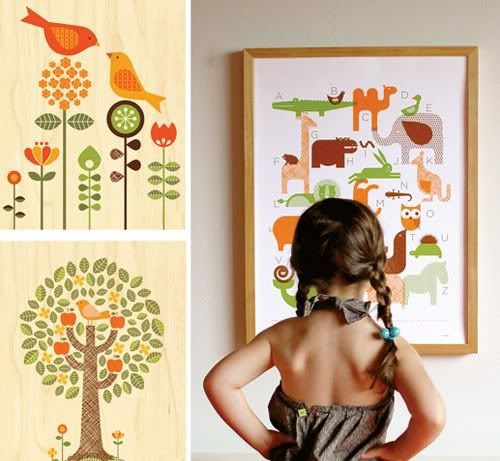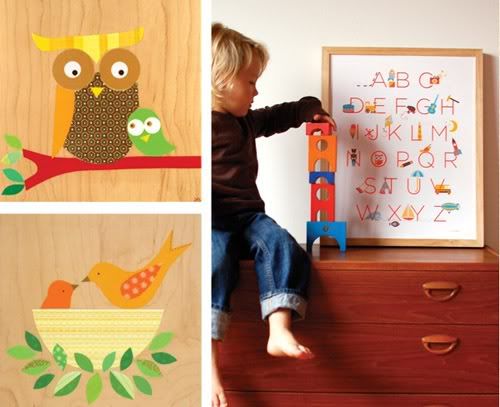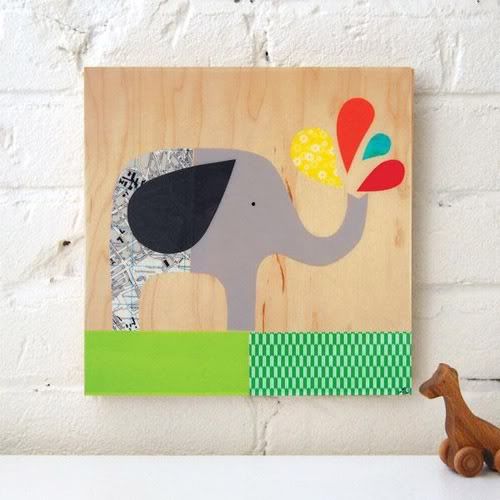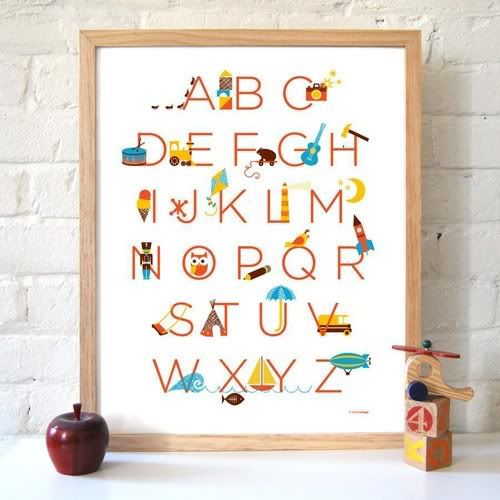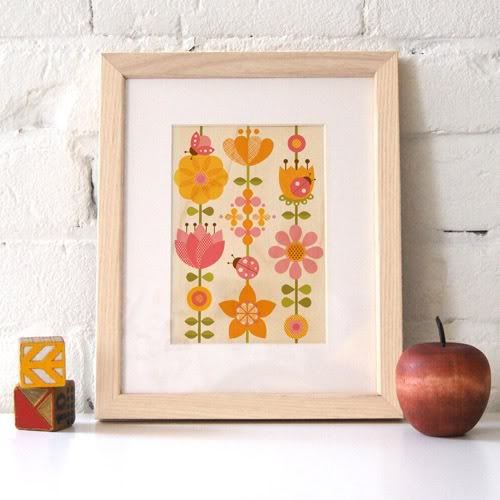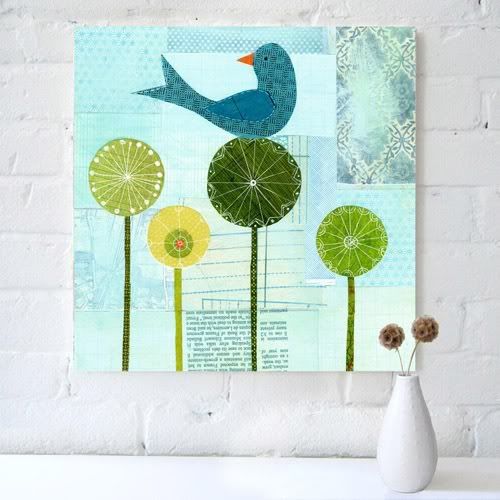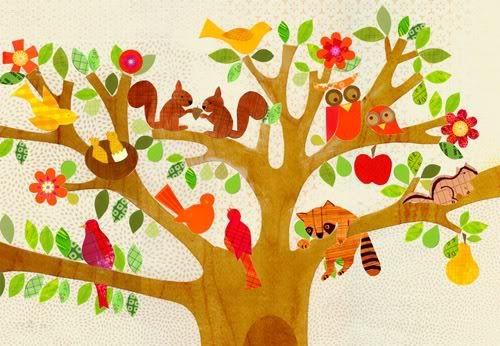 I hadn't seen these bamboo wooden mobiles she's designed, but aren't they amazing? You can buy them in the Petit Collage Etsy shop.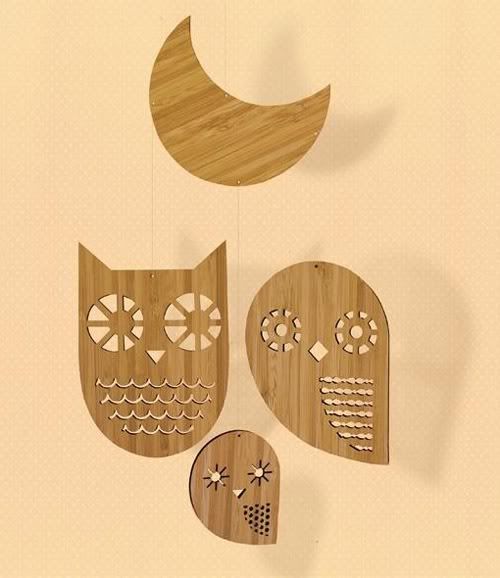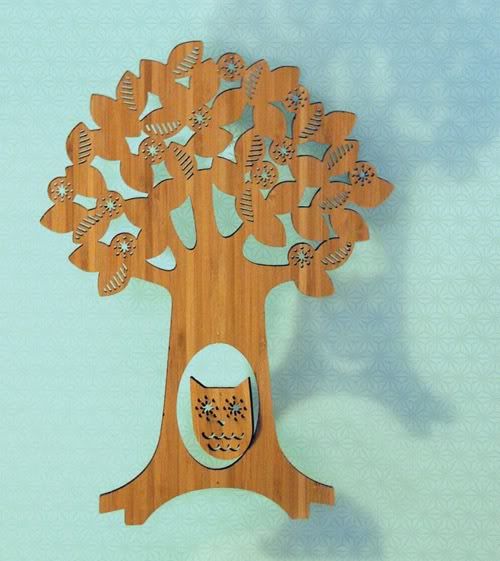 Images: petit collage