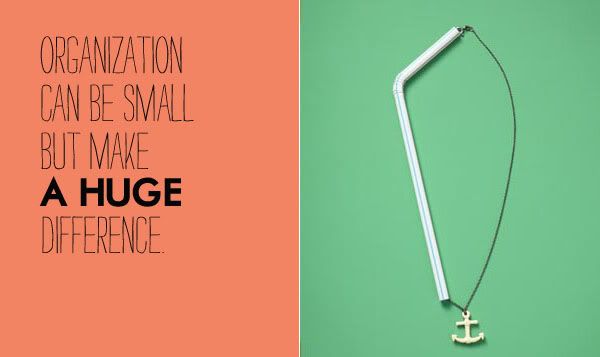 Via: Real Simple
It's the little things.  The bits of organization that can supposedly save you time. And all that time adds up. It is not just time however, think of all the money you can save too.  People supposedly spend hundreds of dollars re-buying items they can't find.  And of course things looks so much prettier organized too.
I spent some time on Pinterest, looking for inspiration to get me started on my junk drawer. Here are some of my favorites.
What a wonderful idea—finding extra space and organization in the garage—on the ceiling!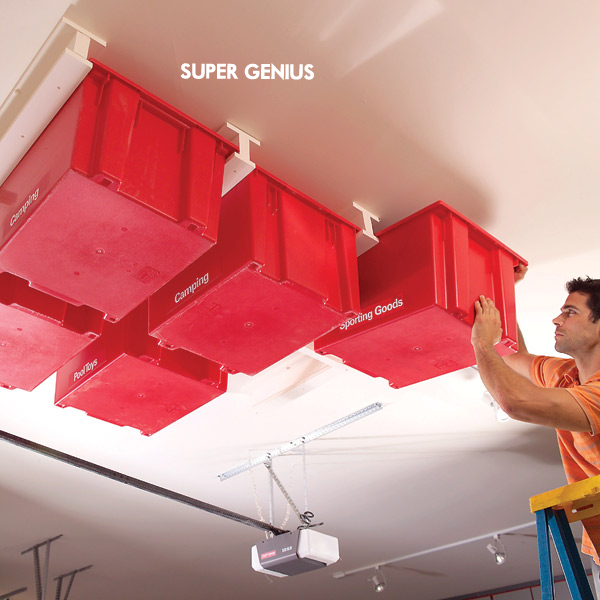 garage Via: Family Handy Man
How about this wonderful linen closet. I've been meaning to re-organize mine for the past six months.  Perhaps this will give me the necessary nudge.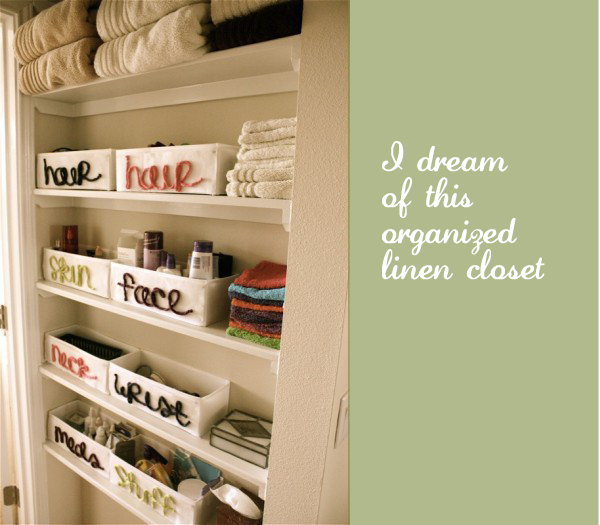 Linen Via: Peace, Love and Crafts
This is going to make me drive to the nearest craft store searching for grommets! Kinda fabulous, if you ask me…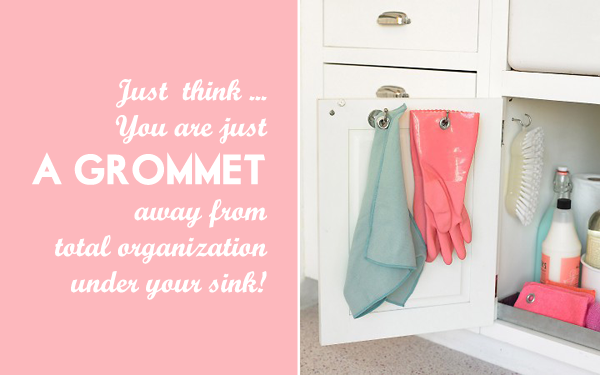 Sink Via: Martha Stewart
Oh, and this dreamy closet. How very clever, yes?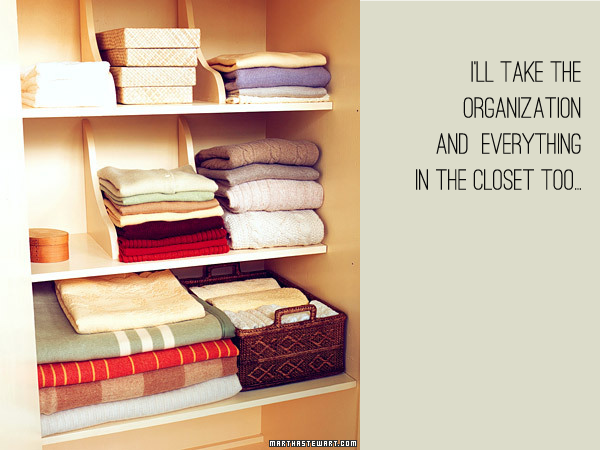 Sweaters via: Martha Stewart
I don't know if I could ever eat enough mints to be able to do this genius junk drawer re-organization.  Oh and a label-maker.  Is it wrong to crave a label-maker as much as I'm craving a label-maker right now?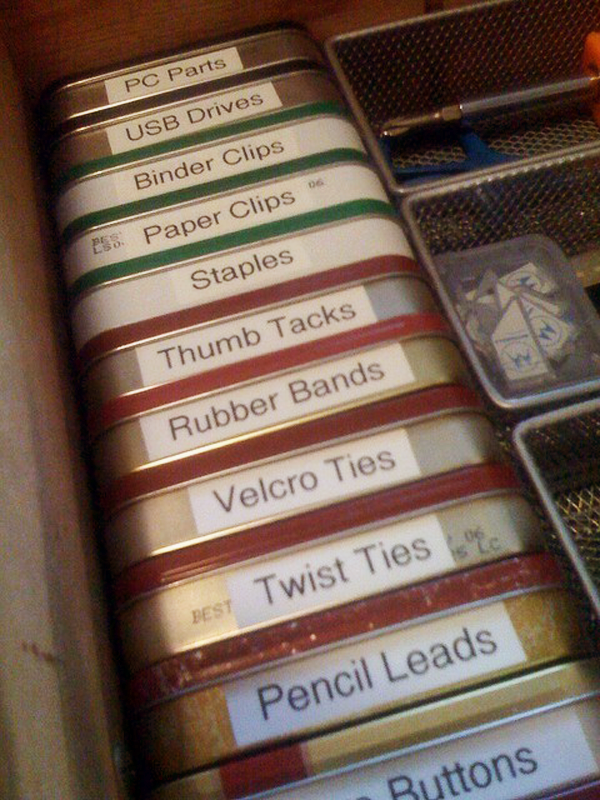 Junk drawer via: I Heart Nap Time
Oh, but this… this gets my heart going pitter pat!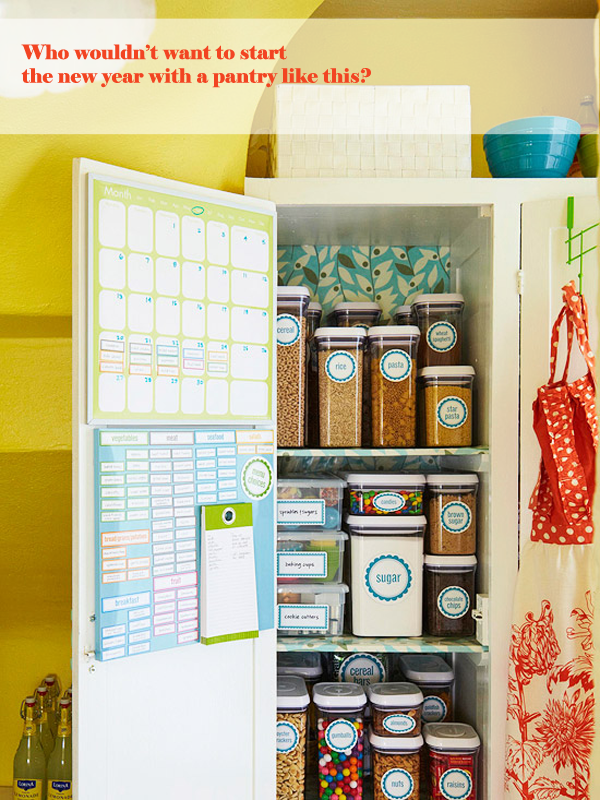 Pantry via: Better Homes & Gardens
But perhaps I should start small.  Pretty and small. And I have such a thing of canning jars too.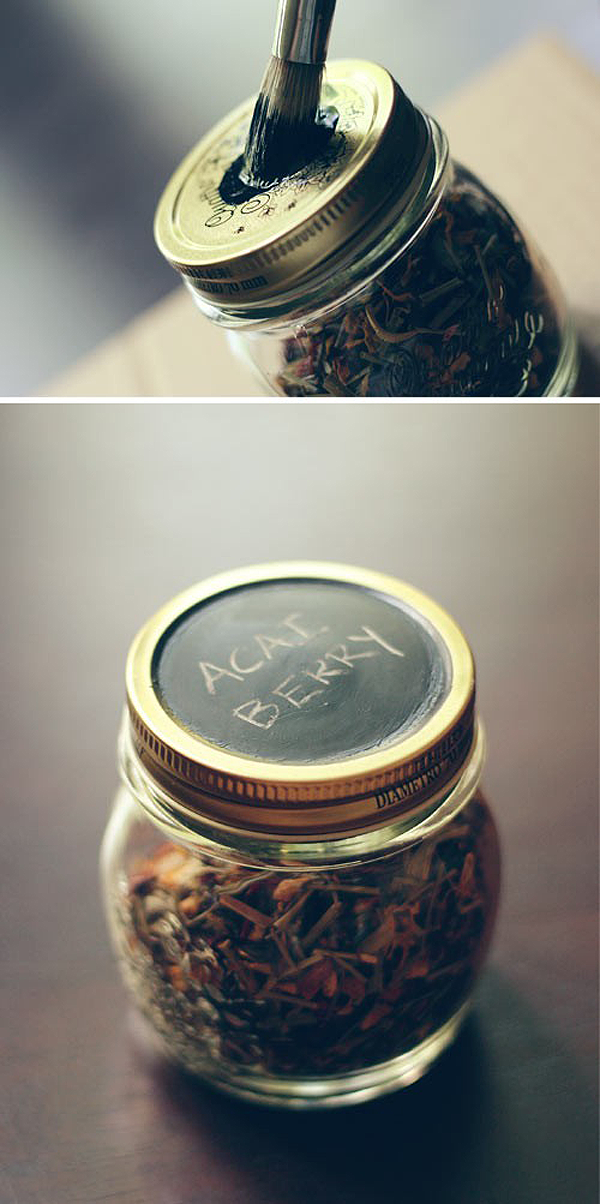 Via: Wit and Whistle
Do you have any reorganization plans for 2012?