I love wearing vintage shoes. The colors and styles, as with the clothing, tend to be SO unique. My favorites are mid-heel shoes from the 1960s. I feel like in this day and age I have to either wear SKY HIGH platforms/heels or flat-as-a-pancakes flats. When I was in London a few years ago, I noticed they had SO many more options for mid-heel shoes (I'm guessing because they walk more?). Options, people. Gimme options! Anyway, many of you have asked me about the vintage shoes I wear, so I thought it would be fun to pull some sassy shoes for you guys. I found a range of sizes—although please note vintage shoes (as with clothing) run small and narrow. Size up unless you have a very dainty foot. I often buy larger sizes and add a cushy insole. OK, on with today's selections!
1. These adorable shoes are a size 7/8 and would look brilliant with colored tights OR basic blacks. You KNOW you need them.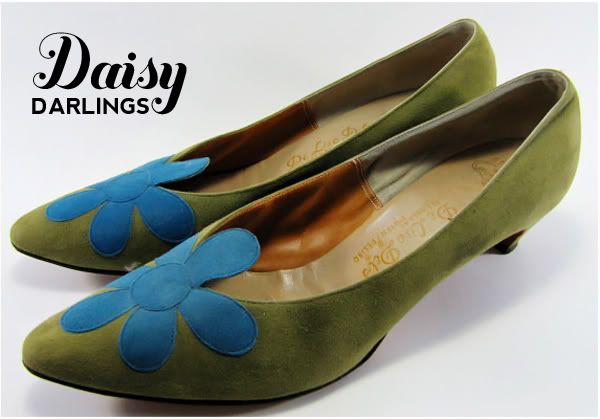 Buy them here.
2. For those of you who like to lounge about the house in style, these 6/6.5 slippers are just the thing! I love them. Slippers tend to run true to size, as they are soft and less structured.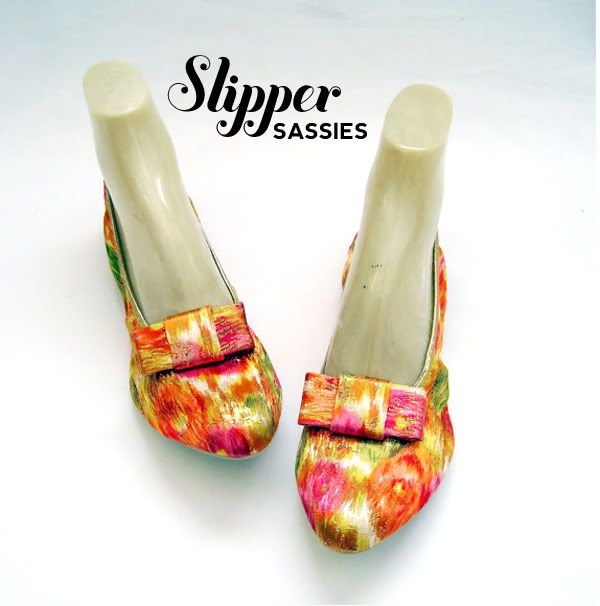 Buy them here.
3. These awesome sandals are a metallic silver but have a super comfy cool heel. AND they are a generous size 9/10. Now you can look adorable and walk for hours.
Buy them here.
4. These are a size 7/8 and I just love the color combo of that contrast buckle. How cute would they be with some dark, cuffed jeans?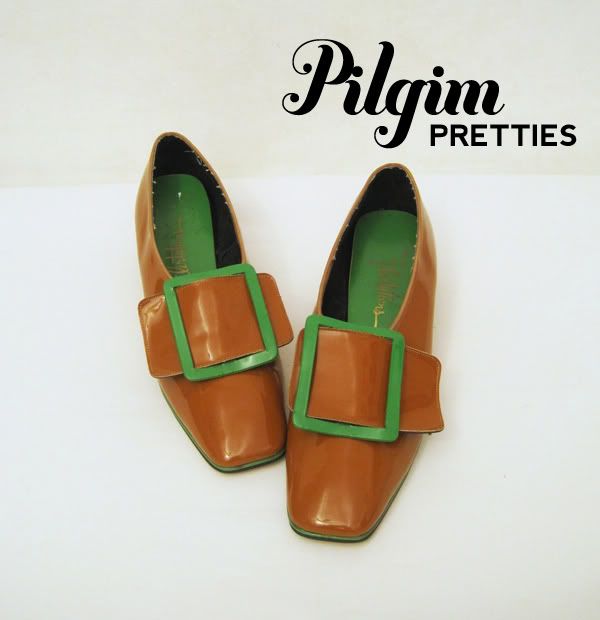 Buy them here, Pilgrim.
5. OH man, I looooove these. A size 7/7.5 so I might snap 'em up if you don't! I love a good slingback—I find them much more forgiving (since many vintage shoes run rather narrow). These would look elegant as can be dressed up, but honestly I think they would be just as smart with black jeans.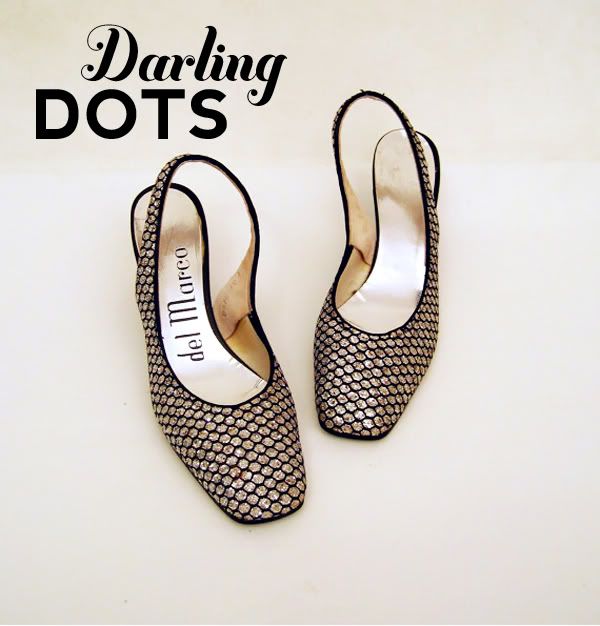 Buy them here.
6. Finally, these little size 6 beauties look just like princess slippers. Will they fit your footsie, Cinderella?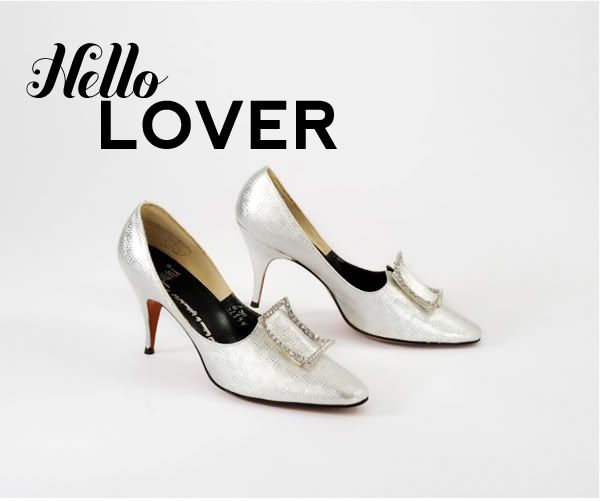 Buy them here.
If you buy them (or find another pair!) be sure to let me know. Oh, and I loved these red and blue mod heels….but that little lawn gargoyle kind of ruined the mood I was trying to create. Heh.