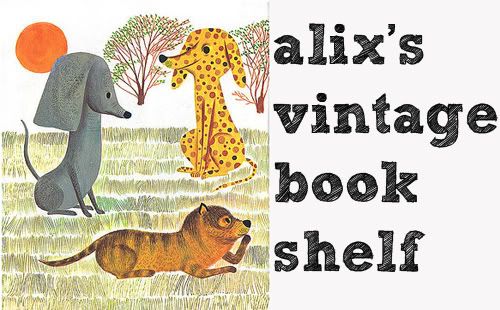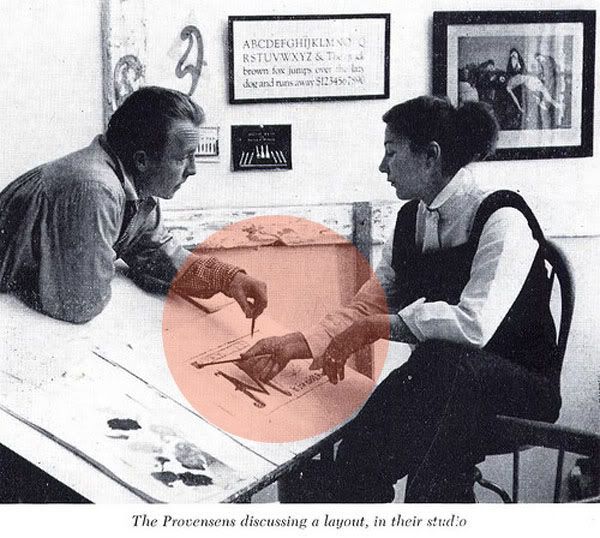 Alice Provensen began illustrating books with her husband Martin in the mid 1940's and their style is one of my absolute favorites! I found this little blurby on them that I thought was pretty cool:
The Provensens had remarkably similar experiences before they met. Both of them were born in Chicago, Illinois, and their families moved to California when they were twelve years of age. In California, they graduated from high school and college. Martin worked for the Disney Studio, in the Story Department, from 1937 to 1941. Alice worked with the artists who drew for the Walter Lantz Studio, the creators of Woody Woodpecker. Both studios were in Hollywood. They didn't meet until 1943, when Martin, who was now in the Navy, was assigned to the Walter Lantz Studio to help create instructional films for the military. Eventually the couple moved to New York City, where friend and artist Gustaf Tenggren helped them get their first picture book illustration assignment. That first book was The Fireside Book of Folk Songs. They bought a farm in upstate New York, and their book A Year at Maple Hill Farm became an instant classic. They illustrated several Golden Books, among them The Color Kittens and Animal Farm.  — The Children's Literature Network
What a neat couple huh! This book has such amazing illustrations. I think you'll love Alice and Martin as much as I do!