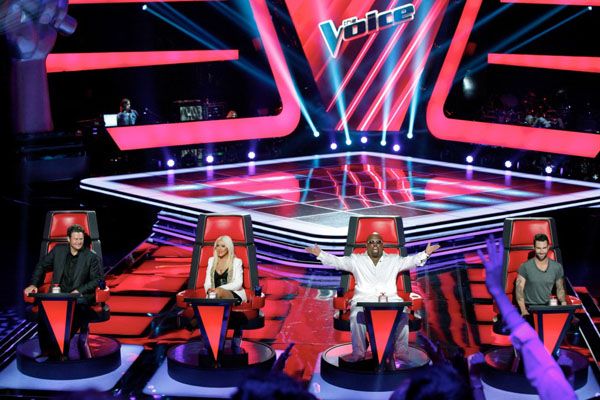 Ahhhh! I had a whole other thing I was going to post about…..and I still will in a sec. But I happened to turn on The Voice last night and dammit if that stupid show didn't SUCK ME RIGHT IN!!!!! I swear it was so entertaining. Did you watch?? I know there are a million of these vocal talent shows on these days (I admit to being an American Idol fan in the past….loved the Adam Lambert season and Wolfie and I watched the one that was two seasons later—with James Durbin and Scotty McCreary!). Lately I've been kind of rolling my eyes at them all….which is why I was stunned to find myself chucklin' and grinning like a fool on the couch watching the chair turnin' antics of The Voice. I'm not sure I'll last through to see the winner, but I gotta I was totally enjoying the Blind Auditions. I mean,  the judges are reeeeeally charming. The banter between Adam Levine and Blake Shelton is especially fun. And there were some great contestants with very great back stories. Maybe not the BEST BEST voices necessarily (although some pretty great ones) but you couldn't help but be happy for these people.  I'm serious. It was so fun.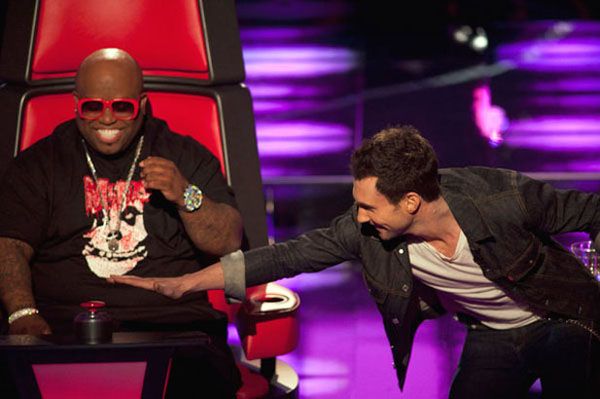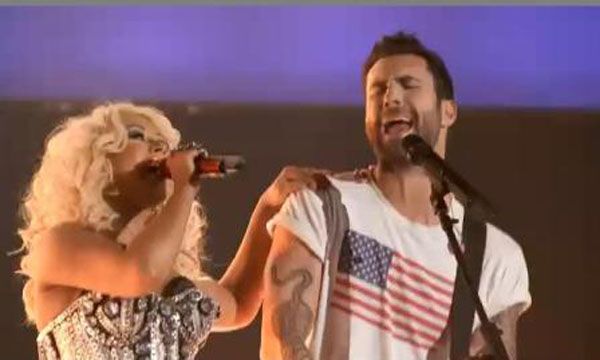 There was so much to be amused by. Adam Levine was actually really sweet  to everyone. Blake Shelton's drawl sounded like Hank Hill's hip younger brother…..Christina's boobies were bustin' out of her bustier (and she had a little fan she kept waving around like Karl Lagerfeld)….AND of course, there was this: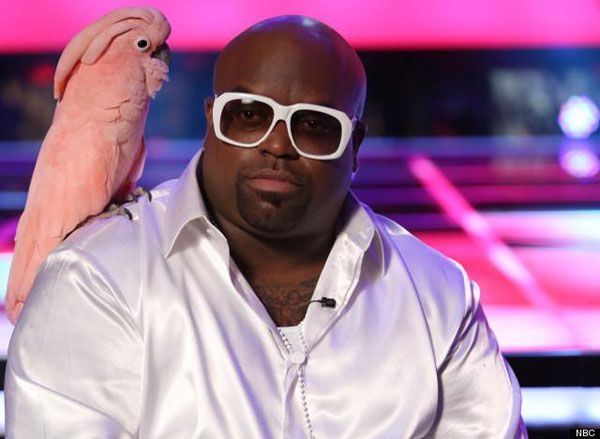 OH YES. Aw heck, while we're talkin' TV I have one more show to dish about. Gallery Girls. Anyone? OMG……such trashy good TV. The premise is these 7 crazy New York girlies all trying to make it in the art world. Except "art" is soooooo bottom priority on the show compared to all the DRAMA. The three brunettes are all Brooklyn girls who have opened up their own boutique/gallery shop. They are all totally pretty/styish but totally pretentious and insanely self absorbed. They use up their annual eye-roll quota in the first 30 minutes. The other four are equally obnoxious….two super rich trust fund girls, one a wise-but-bitchy rehabber, the other a lonely drunk. They're all kind of crazy. But it's still SO GOOD!!!!! I swear as much as you hate them…..you love them.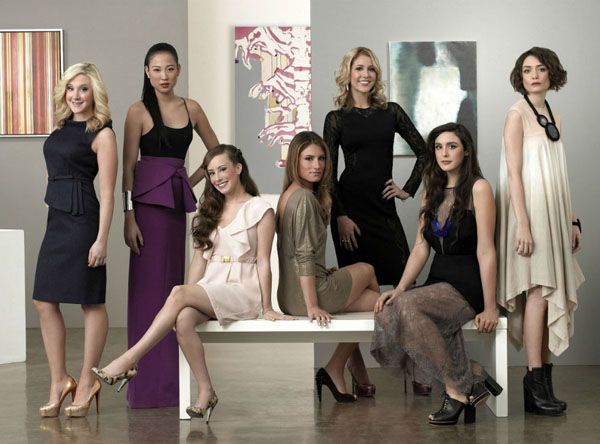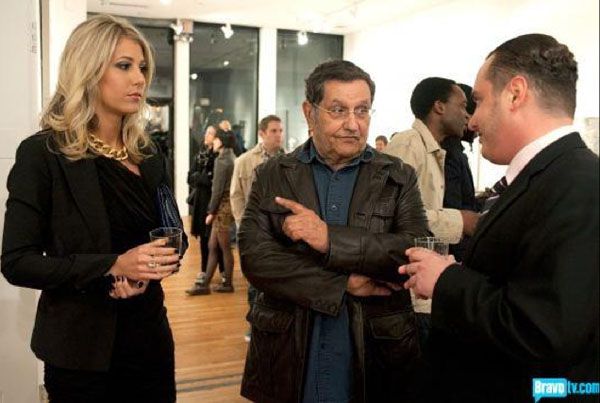 My favorite is Chantal. She is so full of herself and as obnoxious and bitchy as she is….I looooooove her. I mean honestly, look at her —need I say more? HAH!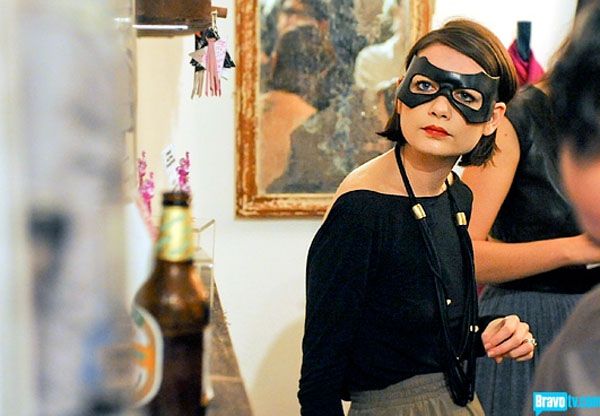 And guess what? They're both on the SAME NIGHT! I love bad, trashy TV. (Yes I watch DANCE MOMS! And Real Housewives New York City….). They are a total guilty pleasure. Are you watching anything crazy?? C'mon…'fess up! What are your favorite shows, good or "legit". (Hey, I was watching Downton Abbey and the BBCs Sherlock….do I get some fancy points for that?? Woot!) Can't wait to hear what you guys are loving too! Any shows I should be checking out?