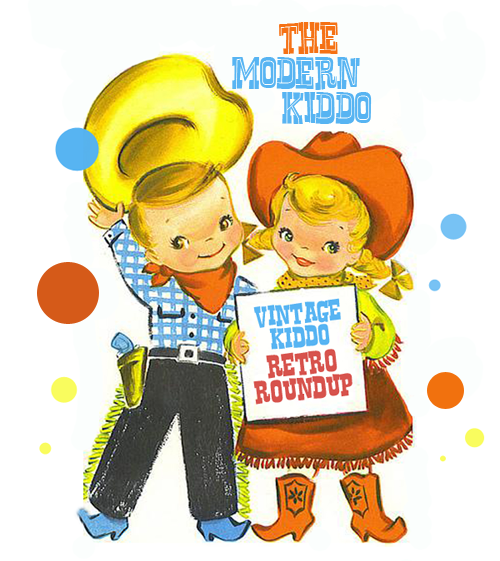 Well, I'm back in SLC for another week of in house consulting fun (and it actually is fun–I love this company so freaking much…) But before I left I spent an amazing bachelorette weekend away with my wonderful friend in Napa where we spent most of the time laughing to the point of peeing in our pants. I hope you caught a glimpse of the beautiful place we stayed on Instagram! But I can't lie–a bit of time in between glasses of wine, I did lounge with my computer and find some vintage kiddo goodness to share with you! Enjoy!
I think I wore the exact same little outfit when I was a little baby! So perfect for a winter baby! From Etsy seller, Potato Cake Vintage.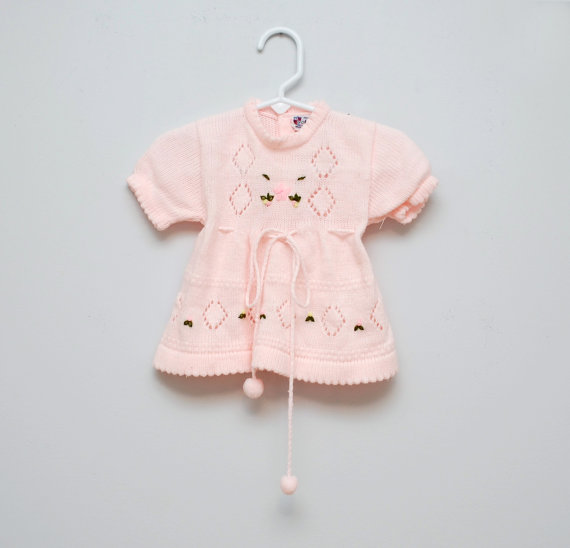 But for all of the parents out there who aren't into pink for their little girlies, I present this wonderful vintage primary color top WITH a yellow circus elephant to boot.  Now, that is some serious awesomeness! From Etsy sellers, Little Blue House.
These cloth books from the fifties are so sweet. I remember loving mine so much as a child! From Etsy seller, Noodle and Lou Vintage.
I had no idea that Towncraft made shirts for boys? And this one is kinda spectacular to boot! From Etsy seller, Wee Little Ones Vintage.
Um, this is the sweetest little doe a deer dressie!  And in the perfect blue velvet to top it off! From Etsy seller, Farmhouse Vogue Vintage.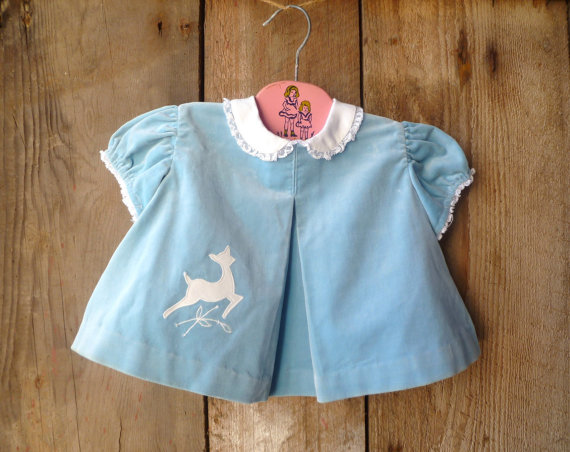 For your little prepster–behold the perfect izod romper.  From Etsy seller, Sweet Thunder Kids.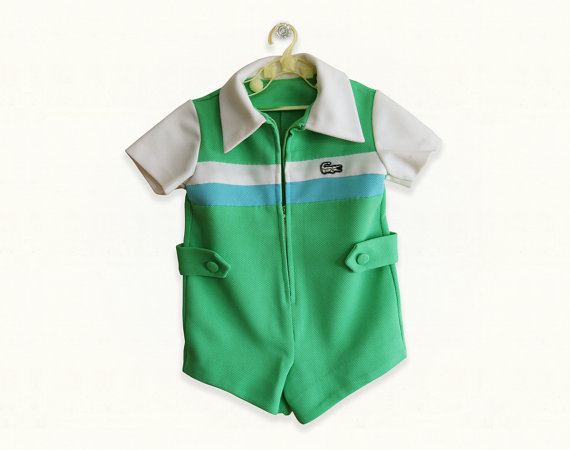 These little tin toy dishes has such a great mid century pattern that my heart can't help but go pitter patter! From Etsy seller, Oliver's Forest.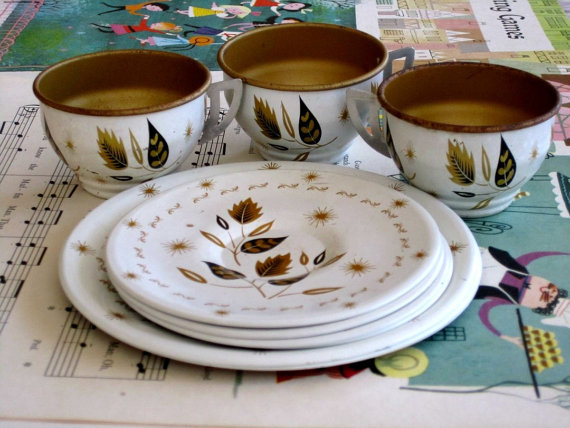 Why yes, you DO need that vintage red sweater with a family of penguins wearing snow shoes. DUH! From Etsy seller, Fuzzymama.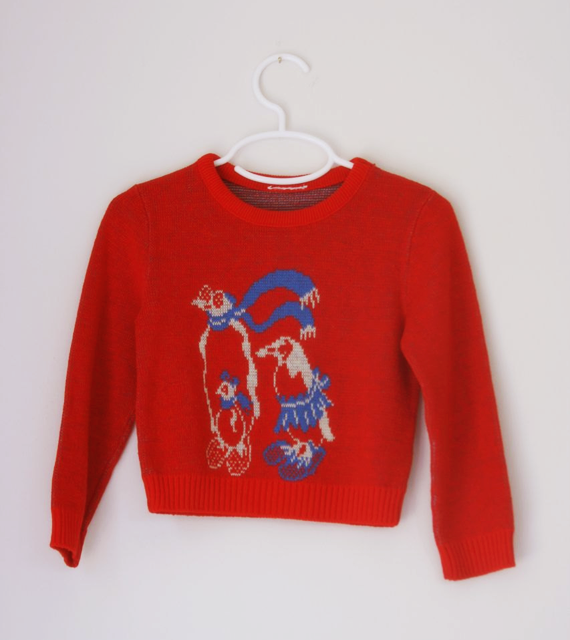 Vintage chalkboards are super popular right now and these vintage chalkboards are only $8 each, which is quite a deal! From Etsy seller, Lovey Dovey Decor.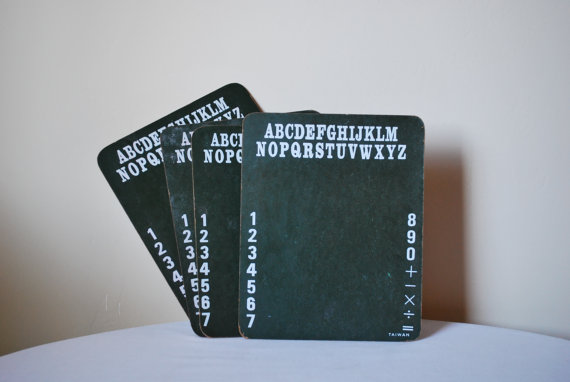 You need to choo choo choose this sweet train matching outfit. From Etsy Pella James Vintage.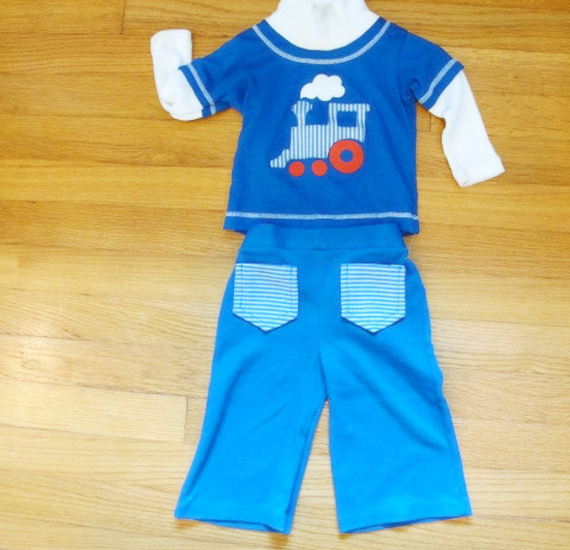 Happy Monday!