Well, one of our dames is going for her MRS. degree!
And we can't let Karen go gently into the night… Oh, no. We must celebrate.
And celebrate we did this past Sunday at Forbidden Island, one of the best Tiki bars in the Bay Area. And do you know what tiki bars do best?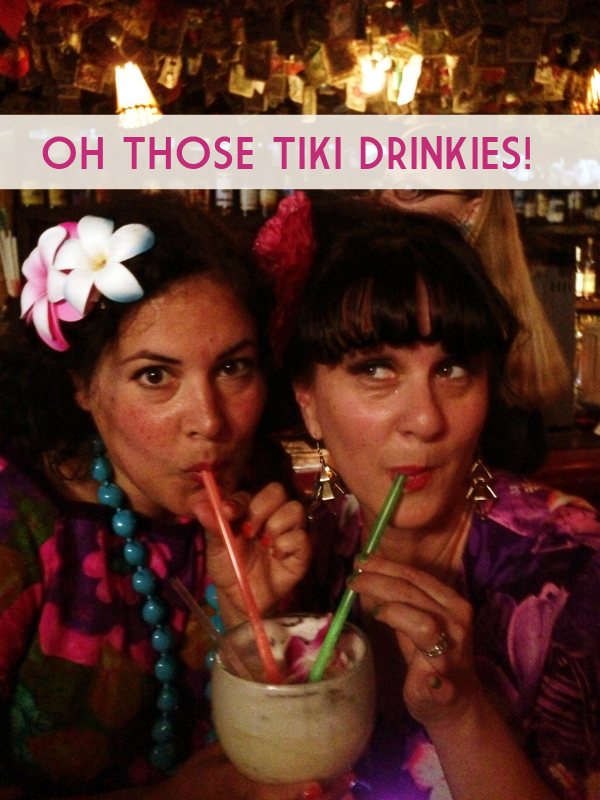 And wouldn't you know, Karen has amazing friends! Who all came to the event dressed in their finest vintage Tiki ensembles. Seriously, folks, there were some extraordinary ensembles.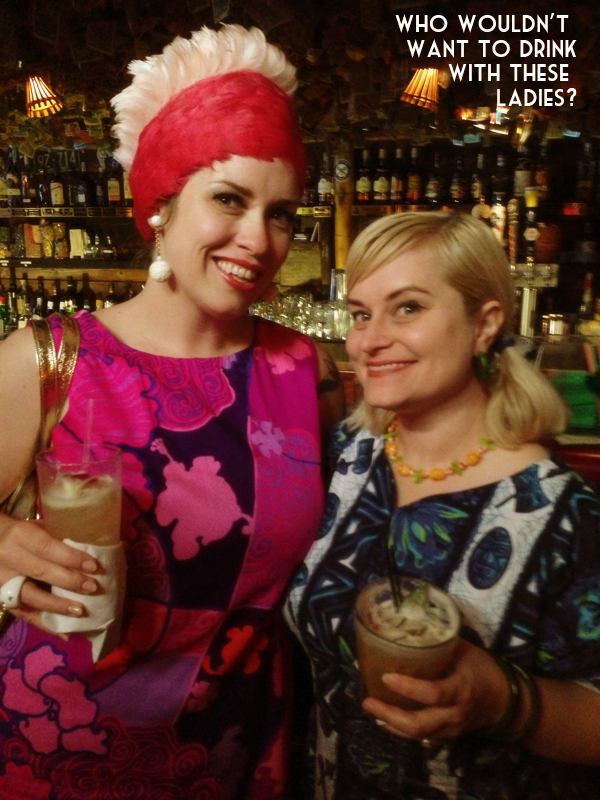 As fabulous and fashionable as all the attendee were, these women were also awesome enough to do the ol' toilet paper wedding dress game! (You can still see bits of the fabulous dresses peeking through the tp!)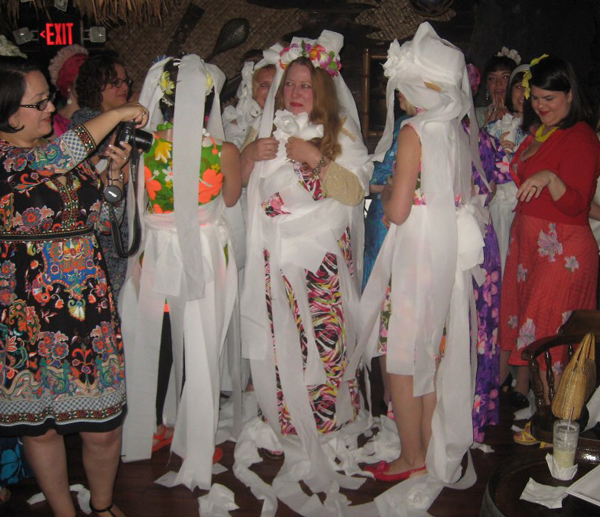 Alix and I were on a team together, and we fashioned some serious bridal two-ply magic on our friend Stephanie.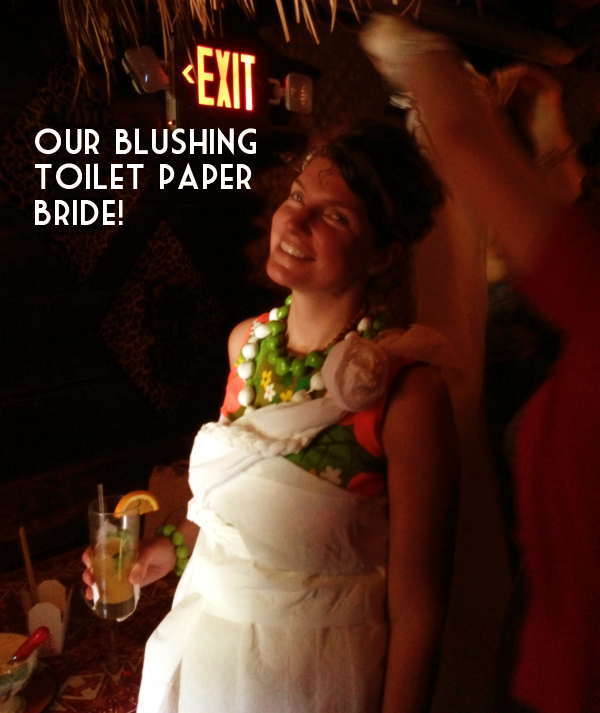 Tee hee! I love this one of Alix pretending to weep with joy like any good mother of the bride.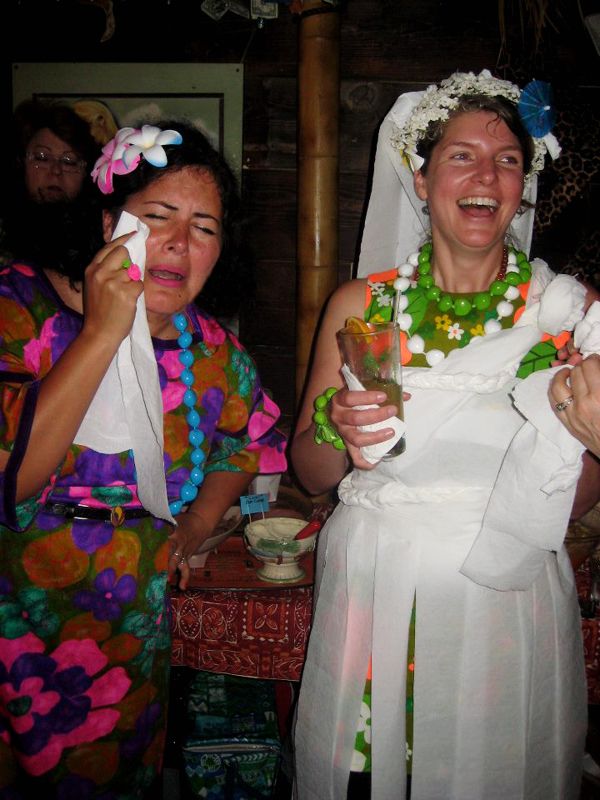 And of course there was a cake. A wonderful Tiffany blue cake made by the amazing Lynn Peril, who has this terrific column in Bust Magazine and writes the best books! Clearly she could open a shop making cakes too—Tiffany blue, anyone?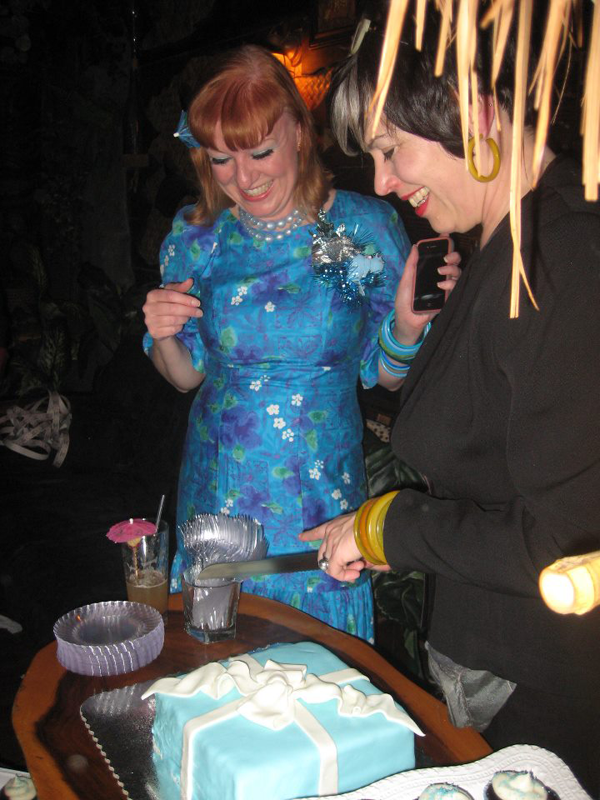 But honestly, the thing that everyone at the party said, was that every single guest just delightful! Fun, happy, smart and sassy—and of course dressed to the nines.
Friends, these ladies know the power of COLOR!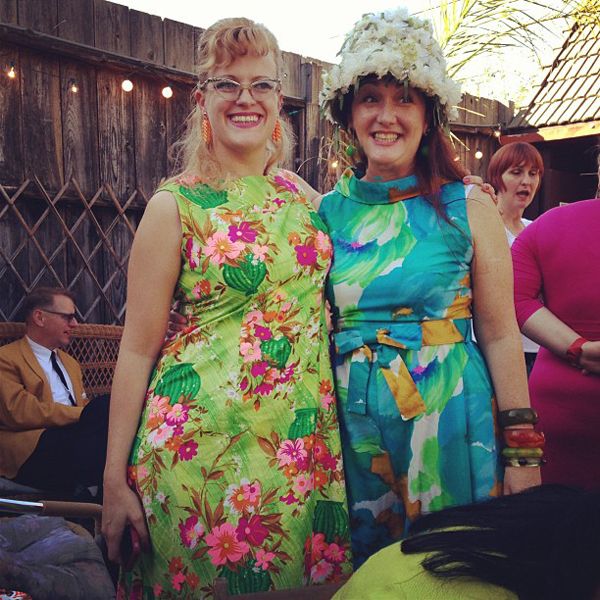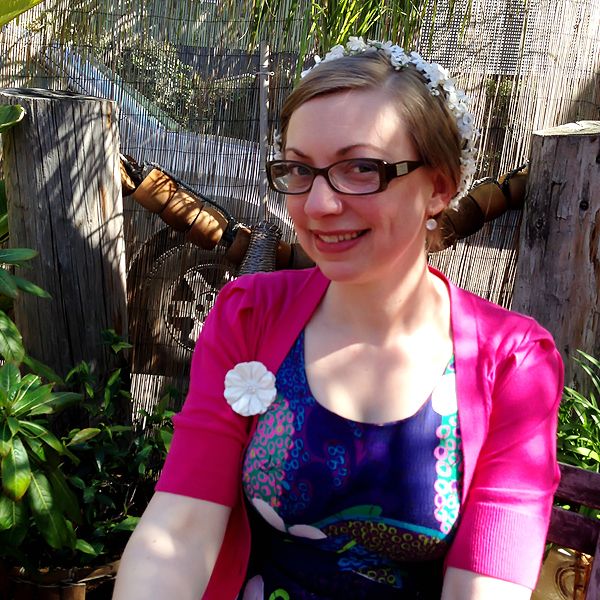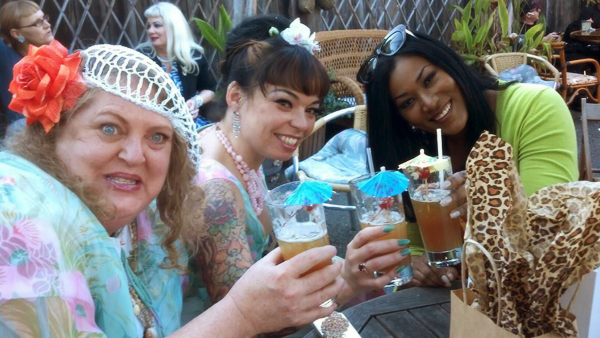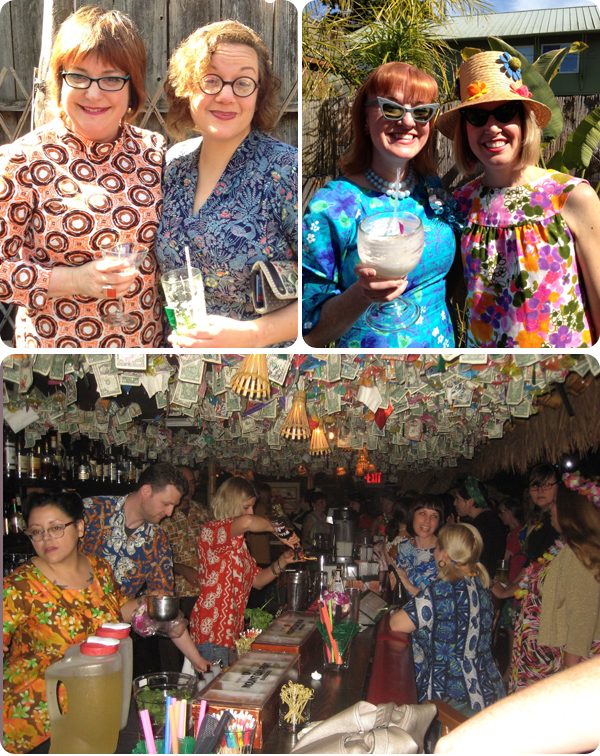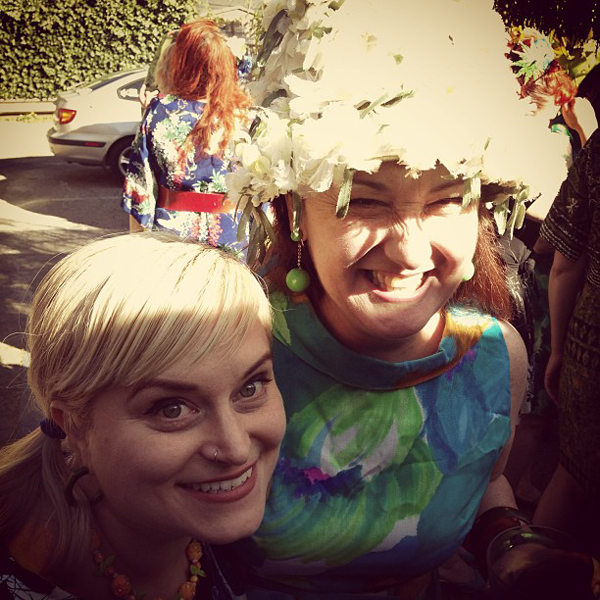 Even though the bride-to-be had a strict "No stripper/ No penis" rule, somehow a couple of *ahem* members made their way past security…
The bride plans on decorating the hall with vintage honey comb paper bells, so someone took the liberty of bringing–gasp–honey comb paper penises! Eek! We couldn't stop laughing at how, er, "jaunty" they looked.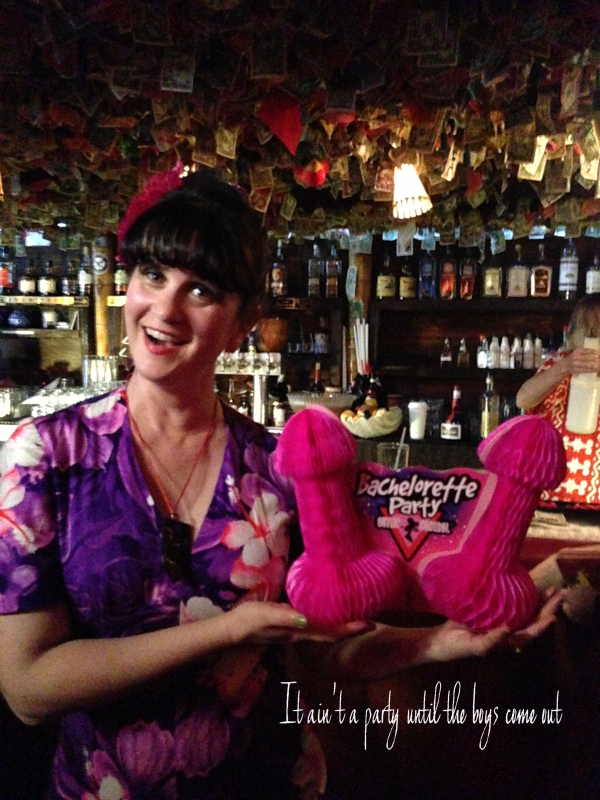 Ah well, it just added to the hilarity of the party.
We danced the afternoon away with some sweet  music by not one, but two djs! DJ Moneypenny and DJ Johnny Bartlett. DJ Johnny is Lynn's darling husband, who not only has amazing style, but a sweet record collection.  Needless to say, if it was an awesome song, it was played!
All in all, we both agreed it was one of the most excellent bridal showers we've ever attended.
Our friend, Moe summarized it best, " I was so excited to talk to EVERYONE there because there not a dud in the bunch. It was, if I may be totally corny and sincere, kind of life-affirming. UP WITH PEOPLE!"
It was such a great mix of people— all brought together to celebrate one extraordinary woman we love madly! Three cheers for Karen!
We love you, Karen! XOXOXOX!!!!