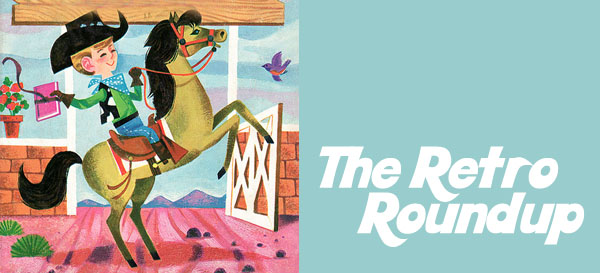 Don't worry, folks–Auntie Dottie is here to protect your kiddos from getting pinched on Saint Patrick's Day by doing an all GREEN retro round up! Phew!
And away we go!
I think I would have included this vest and pants set on this wonderful model even if it were purple.  From Etsy seller, Alphabet Circus.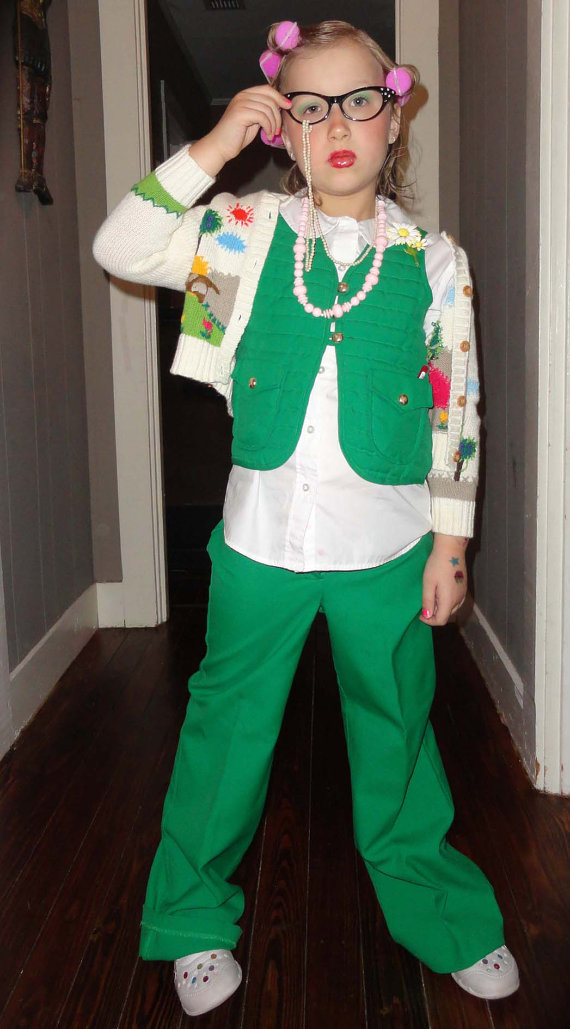 Clearly this little green sweater was hand knit with love.  From Etsy seller, Ora Grace Vintage.
Polka dots are always hot! Like on this great shirt! YES! From Etsy seller, Haoli.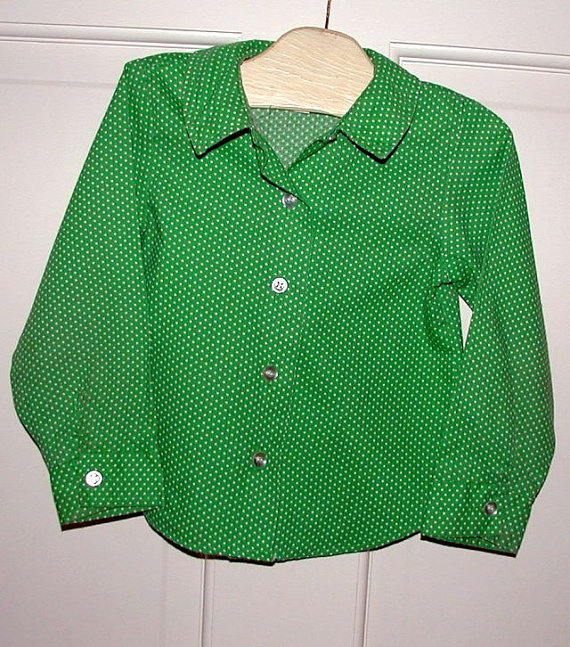 I love the super soft moccasin trend going on right now, and these green ones are amazing! From Etsy seller, Sink or Swim Treasures!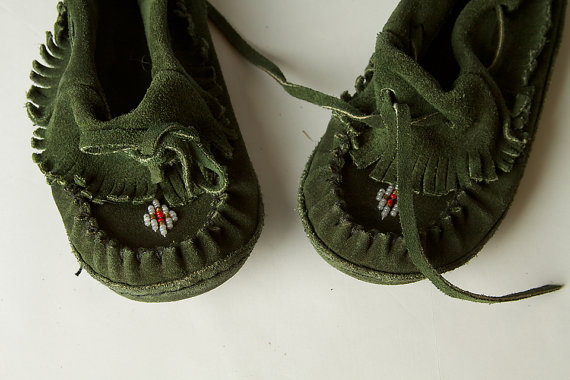 Oh, it is never too early to look for Tiki outfits in my book. And this great green one is a steal! From Etsy seller, Big Eyed Girl Vintage.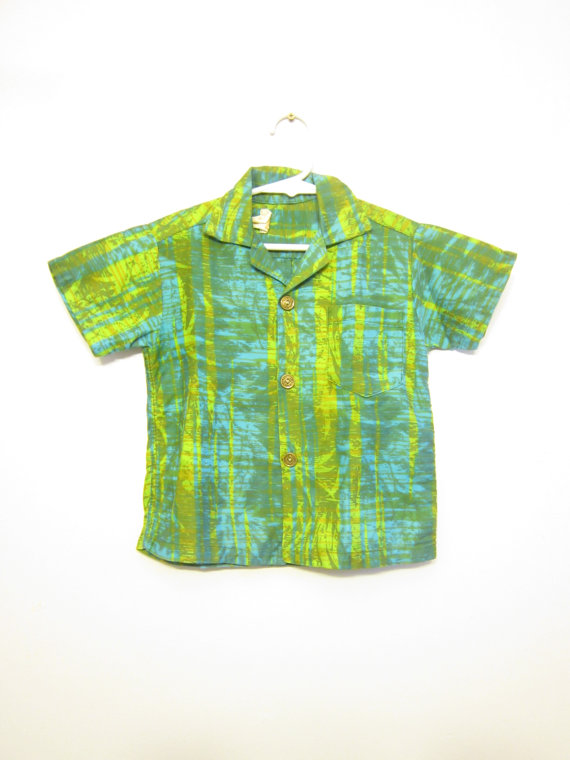 But circle skirts with little doxies on them is always a great thing to wear regardless of St. Patrick's Day! From Etsy seller, Bamboo Bettie's.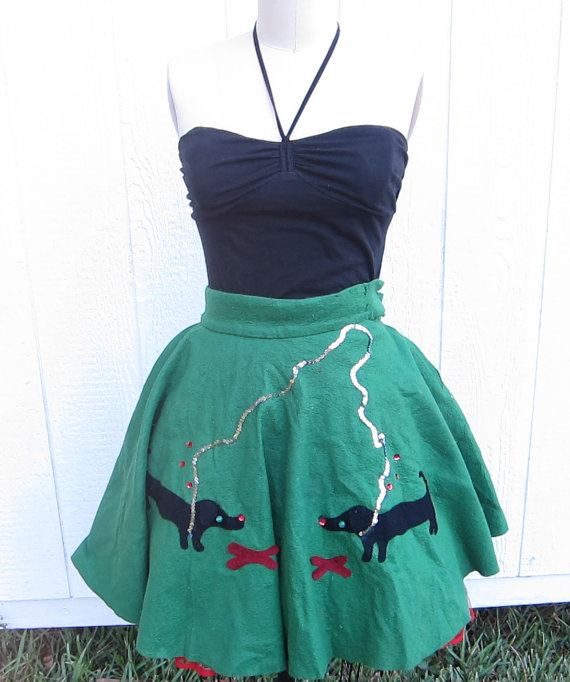 I love this seventies running jacket! I think my brother had the exact same one! From Etsy seller,  Little Fits!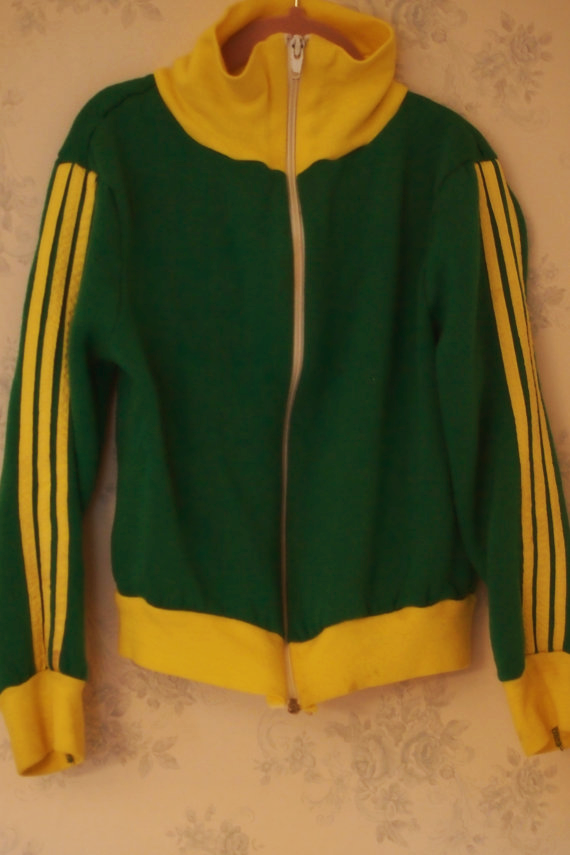 This glorious little green plaid dress is a Martha's Miniatures!  Like mini Martha Stewart? Hmmm… I wonder… From Etsy seller, Peggy's Corner.
Overalls are considered an essential item in a lot of kiddos wardrobes!  And these green corduroy ones are a perfect break from the denim ones! from Etsy seller, Lishyloo!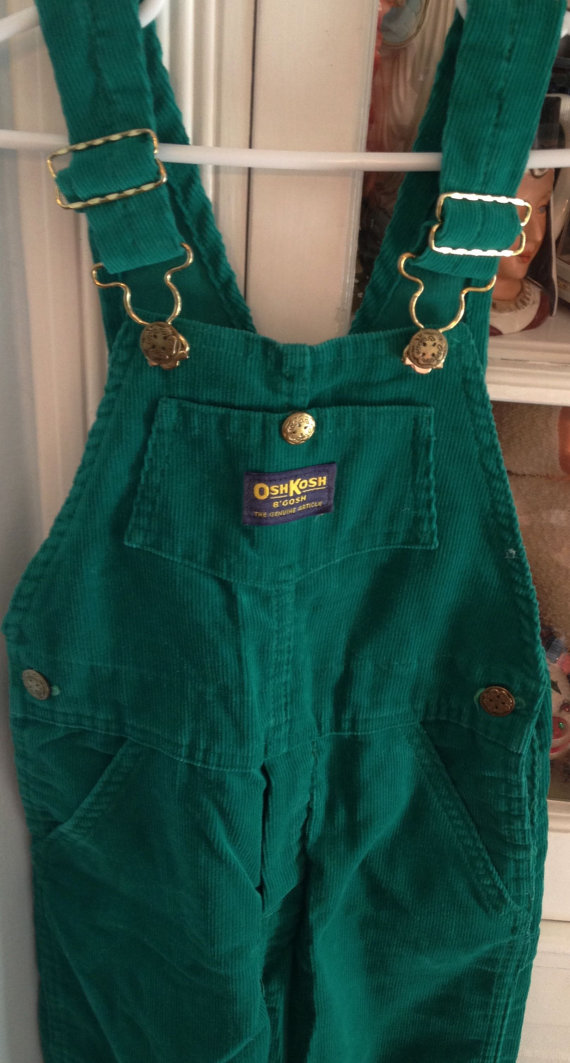 Who says you can't be dapper on St. Patrick's Day? Not the little kiddo wearing this great plaid jacket! From Etsy seller, Kris Vintage Sewing.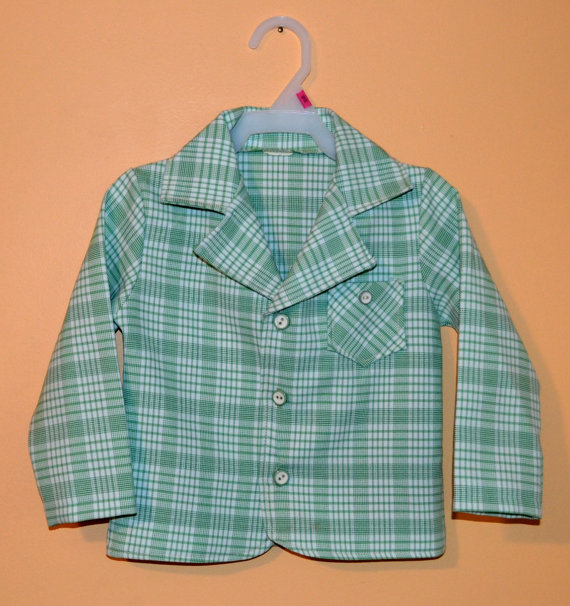 Happy Monday!