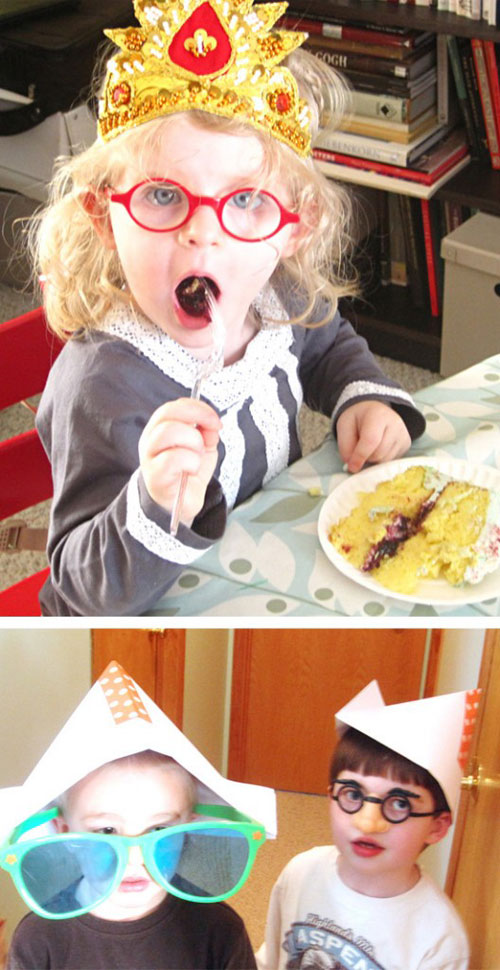 You know I love Mari from Small for Big something fierce, but I'm utterly head over heels for her sweet little girlie who just turned two in January.
Now Mari is one of the more clever gals I know, so I knew Miss Birdie's birthday bash was gonna be great.
And friends, it did not disappoint!
There are so many things to love! But I must admit, I think the cake is my favorite. Â It is exactly what a birthday cake should be in my mind. I love it!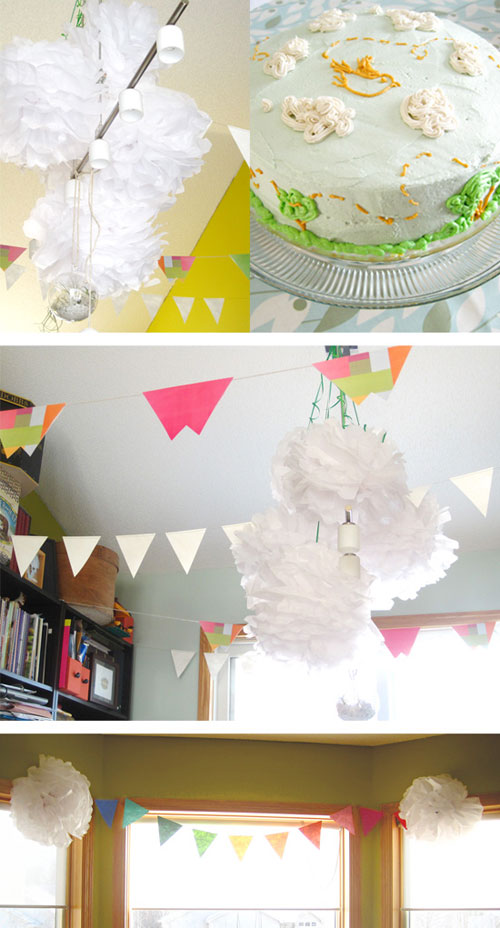 Those banners and the lovely paper puffs that look somewhere between clouds and flowers.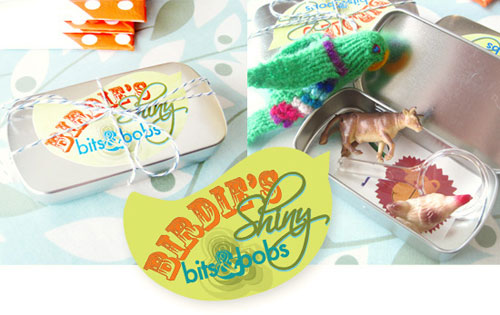 And then there is the brilliant party favor. Â Oh, that gorgeous tin and such fun goodies inside to boot!
Thanks so much for sharing,  Mari! And happy birthday to Miss Birdie!