Out here in California our winters would make you northern and mid-western folks laugh. We don't get snow and "freezing" to us is when things dip down into the 40s. While we don't have the need for parkas and mittens, we do get lots of rain. And that means one thing: rain boots. There are so many cute ones out there now, it's amazing. I have to say I love the classic Froggy or Lady Bug boots, but there are so many more options in a variety of price ranges. And really, is there anything cuter than a lil kid splashing through rain puddles with a big grin on his or her face??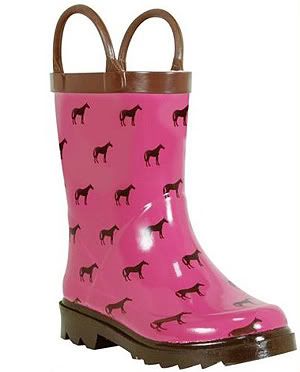 I love the mix of pink and brown—keeps it girlie but with a little twist. Find them HERE.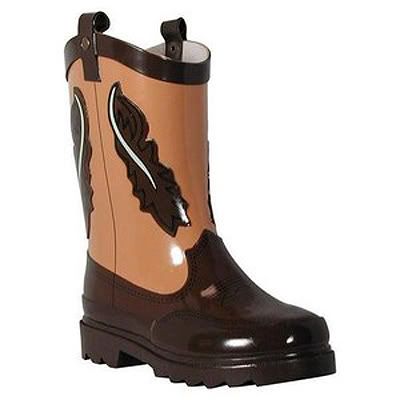 In the world of children's fashion, boys tend to get the short end of the stick…but these insanely cute cowboy rain boots from Western Chief nearly make up for it. Your little buckeroo will look amazing. Yee haw! Find them HERE.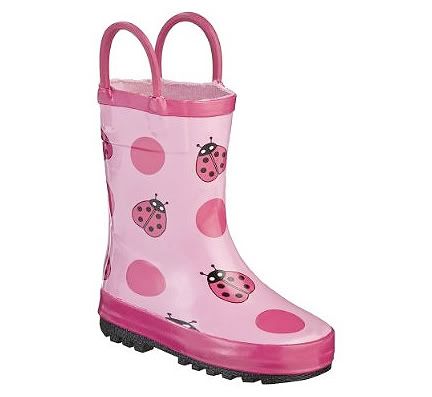 Once Dottie's lil peach is old enough I think I will be gifting these sweet babies to her. Find them HERE.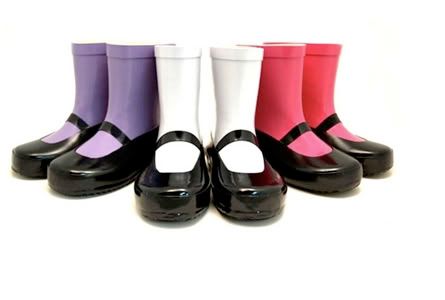 Oh Totinette, how you make me yearn for a little girl!! How crazy cute are these Mary Jane boots?? Find them HERE.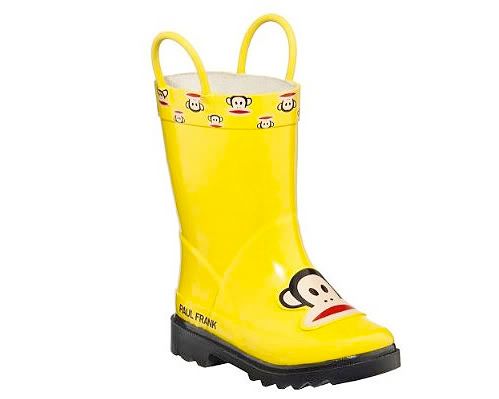 I love Paul Frank and the new (and WAY cheaper!) Paul Frank for Target line has some choice goodies—these babies are among my top picks! Perfect for a boy OR a girl. Find them 
HERE
.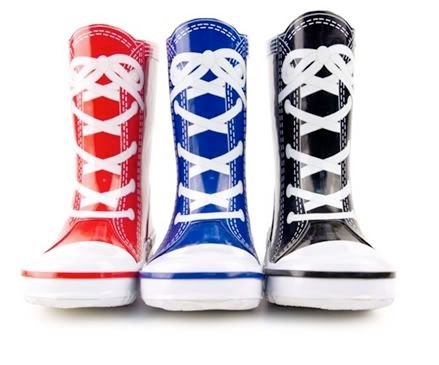 I suspect these are meant to be for little boys but I have the feeling these would look even more adorable on a wee little tom boy. Find them HERE.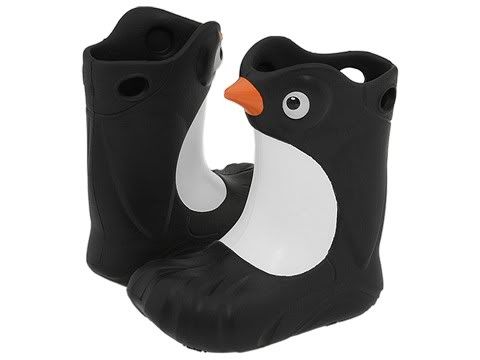 Looooove these sassy Penguin galoshes! Find them HERE.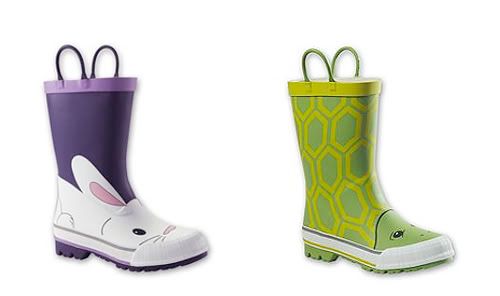 These little guys are cute and I like how the rubber is more of a matte than the usual shiny boot. Find them HERE.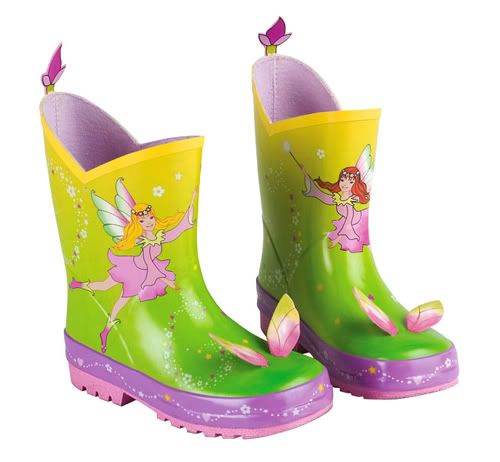 Awww, these little fairy boots are totally over the top cute. Apparently Suri Cruise agrees! Find them HERE.