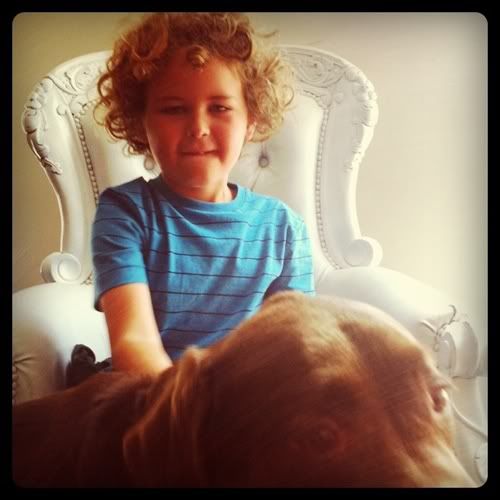 Summer is finally here in San Francisco and it's going off with a bang! Sunshine! Hurray! We've been busy busy busy. Here's a little bit of what we've been up to!
Wolfie started soccer and he really loves it! It's not a proper team, it's more of a soccerclinic/intro to playing the game. His favorite school yard game is kickball and that's how he became obsessed with kicking the ball around—I gotta say he's pretty good at it. He looks like a little European futbol player in his soccer uniform! I guess this makes me officially a soccer mom. Heh.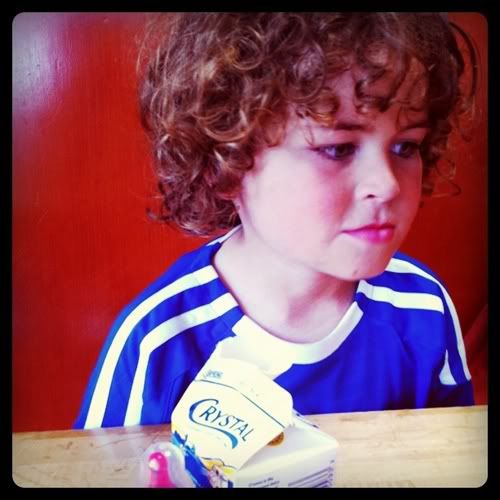 On the home front, I've been continuing to clean up the house which is a colossal process, lemme tell you. I'm hoping to have a garage sale and start taking pictures for my July online sale this week! In between it all, we did a little dog sitting and back-yard fence mending.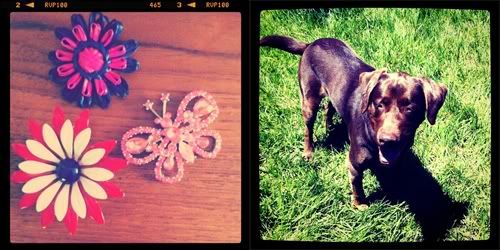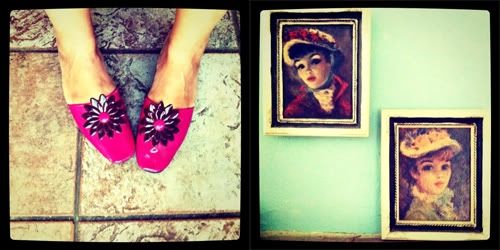 I'm making progress but really, it's all still kind of a big fat colorful mess.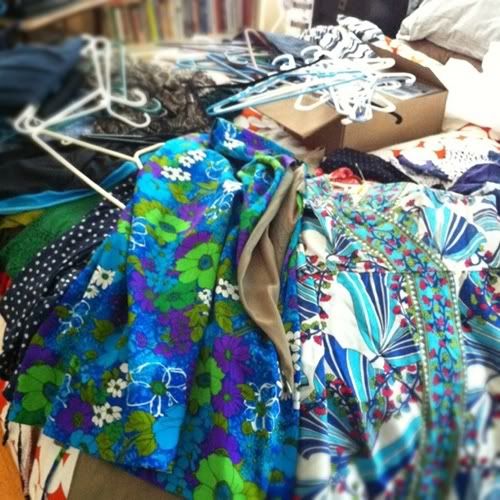 Earlier in the month we got a brand new fridge! It's soooo awesome. Our old one was over 10 years old and leaked…I swear it looked like a crack house fridge, it was so awful. This new one? Holey moley….it's amazing. I open it up and it's like a freakin' space ship!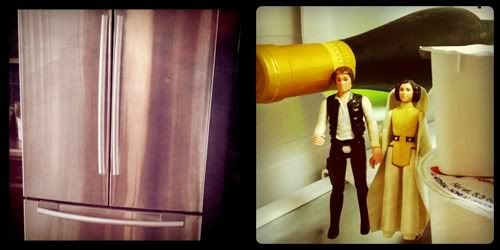 Wolfie finally had his last day of school! I can't believe my little first grader is going to be a big second grader!! He is a math whiz and it astounds me how quickly he can add double digit numbers in his head and multiply. I swear we never did that kind of stuff when I was in first grade. Reading and writing is more of a challenge for him, but he really loves books and he's improved so much.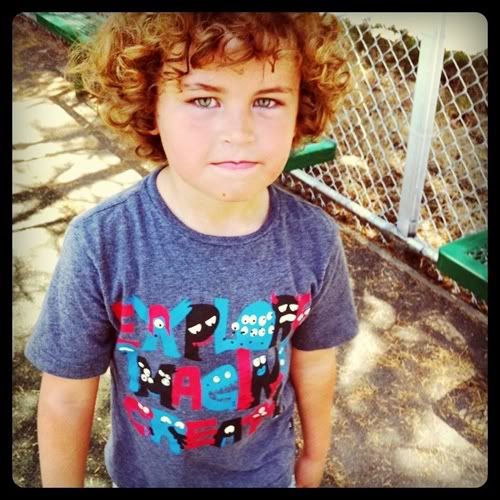 To celebrate the end of school, we celebrated in a most fantastic way. My friend Stephanie (who did the Flea Market sale with me) works at Pixar….and she got us in to a special Friends & Family preview of Cars 2!!!! Whoo hoo!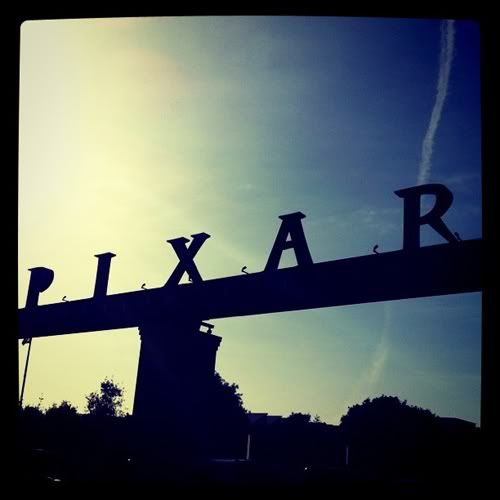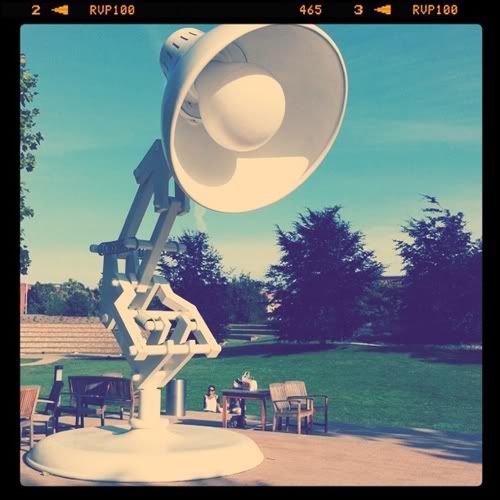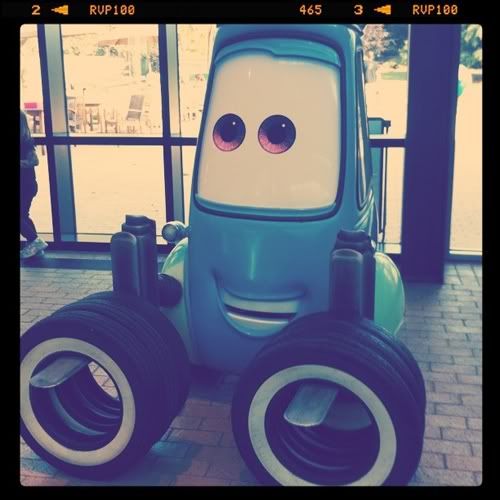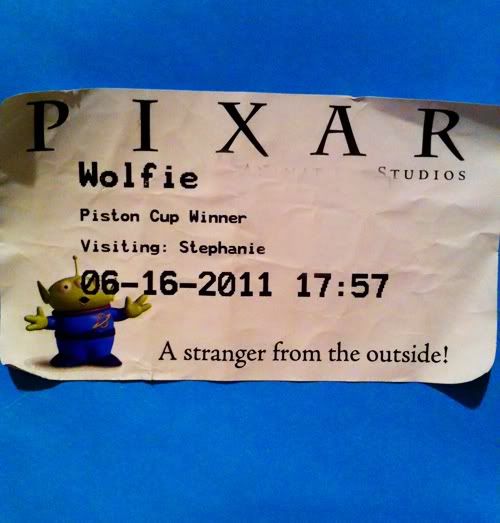 I've been to Pixar a few times (Steph invited Wolfie and I to a preview of Rattaouille and my friend Axel, who is a Pixar editor,  got me into a the last two Star War movies…I have generous pals!). Pixar is absolutely as cool as you think it's gonna be. Wolfie was kinda excited….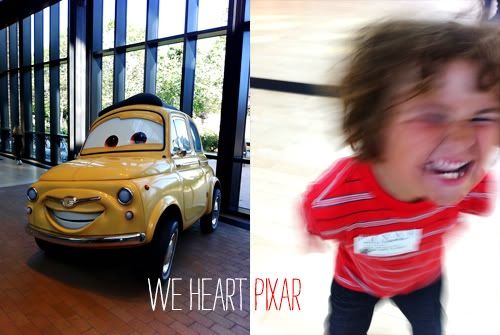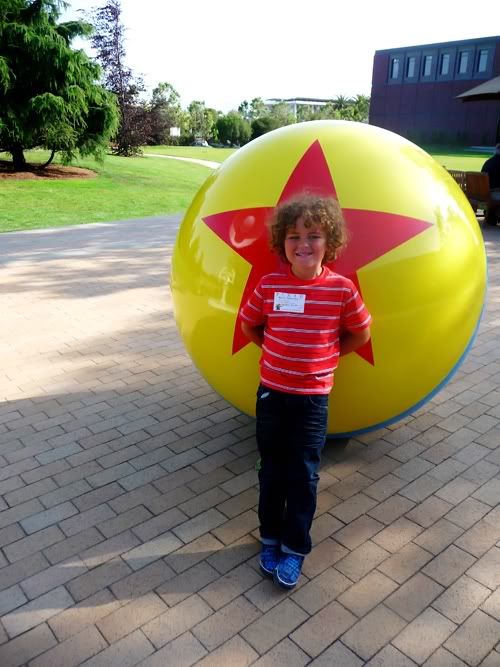 In the lobby were these life size Luigi and Guido statues. So fun! Everywhere you turn is something cool—like a giant Woody and Buzz Lightyear made entirely out of Legos.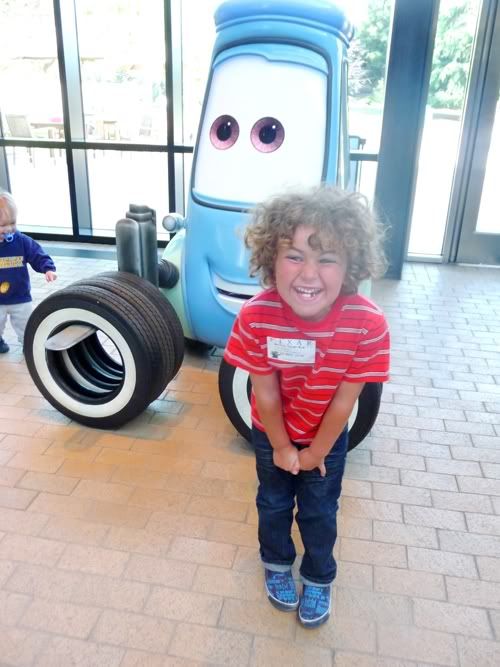 Awwww, my little doll. Hee.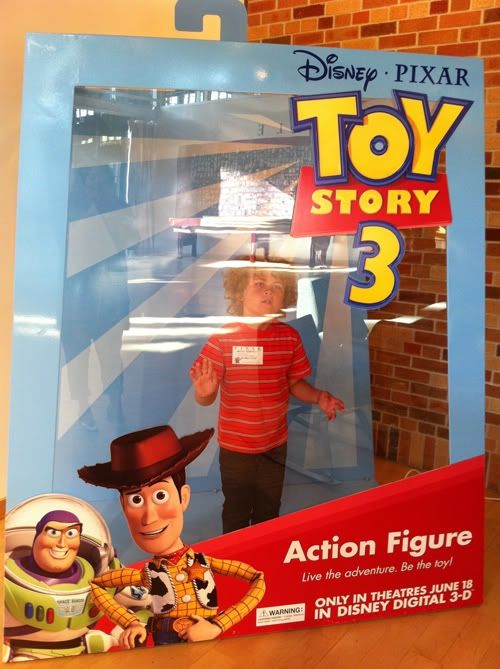 The movie was SO much fun! I will say it is verrrry different from the first Cars movie. One of the things i loved about the original Cars was that there really weren't any "bad guys," it was more a McQueen learning life lessons. I thought it was great for little kiddos—in fact it was the very first movie that Wolfie saw in a movie theater! (I must brag, he was only  2 1/2 and sat through the entire thing spellbound! Yep, we are huge Pixar fans over here….) Cars 2 is much more action-packed (aka violent) as it's a whole play on the James Bond, Mission Impossible movies. I think bigger kids will love it! But little ones might get a little freaked out. It's loud (lots of explosions and shoot 'em up action). We still thought it was lots of fun and visually (of course) it's incredible.
OH! And there is a Toy Story short before it that is really really (REALLY!) great! We felt so honored to be able to check it all out. Thanks so  much Miss Steph!! Afterwards Wolfie had a treat as we hit Rudy's Fail Safe diner and he had pancakes for a late night supper. Hey, it was the first night of vacation so we bent the rules a little on bed time.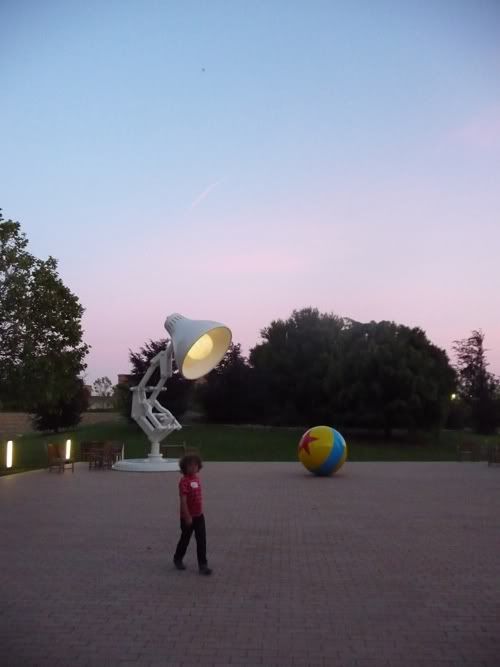 And finally, this weekend we had a really relaxing Father's Day puttering around town….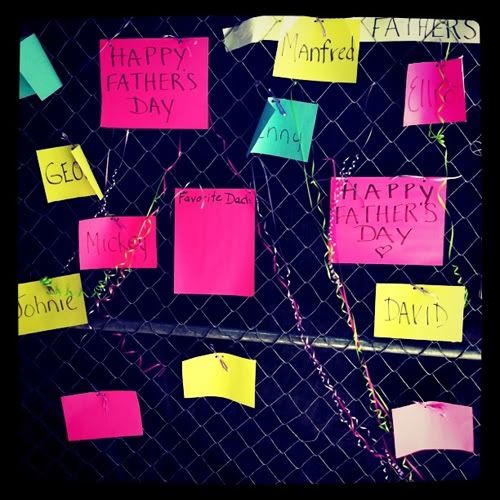 Last Little League Game of the season! (crushing that a Bay Area team had to be the DODGERS!!!! Waaah…..for you non-Cali peeps, they are our big rivals!) I asked the guys to "look cool" and this is what they came up with, hahaha.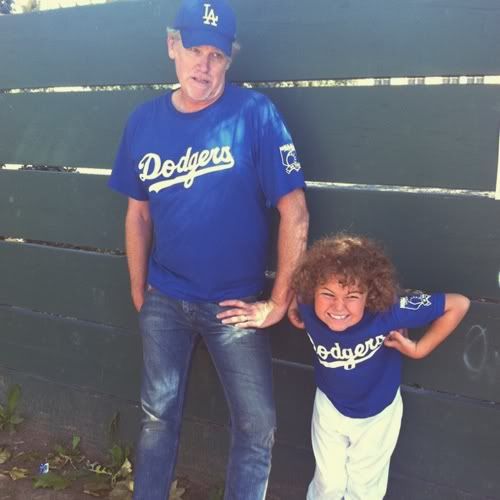 Ooooh Knitta Please! I spied some really cool guerrilla craft graffiti in Berkeley. So kewl.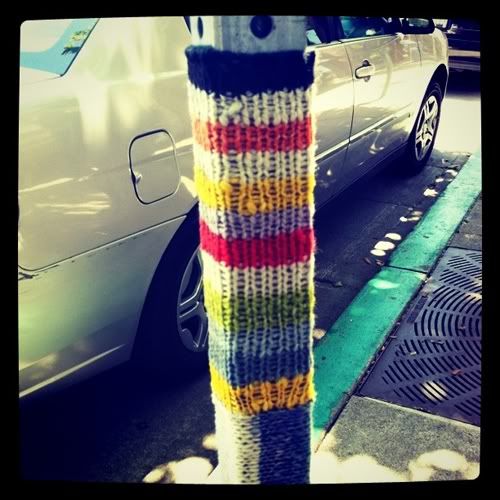 We rounded out the day with Game Night. First we played Trouble (one of our all-time family faves!). I got my butt whupped….
Then we played Uno, another fave. We have a special Harry Potter deck that is really fun (esp for my little Potter fan!).
So there you have it. Yer all caught up. How was your weekend? Are you enjoying your summer? I sure hope so!