March was a busy month for me at work. Â As a PR director for major media company, I work with a lot of cool people in the tech and media world. Â It is a high-paced job and at times very very stressful. There are a lot of long days and the workload can be grueling, but every now and then I get to do things that are a bit out of the ordinary.
This month had me traveling quite a bit, but for two very different reasons.  Business travel can be brutal. We actually wrote a post last year on tips for traveling. But it can still be exciting and a chance to check out a new place (if you have time…)  First up was a quick trip to L.A. for my brand CHOW.  Lessley Anderson was going to be on the CBS show THE TALK!
Lessley and I did a ton of media prep for the five minute piece on the talk. This is essential for nailing the interview. Â Lessley talked about cool ways to make popular dishes more healthy with Aisha Tyler and Julie Chen. Â We had to arrive at the studio at 7:30AM to do a run through with the producers and then Lessley had to head over to hair and make up to get ready for her spot.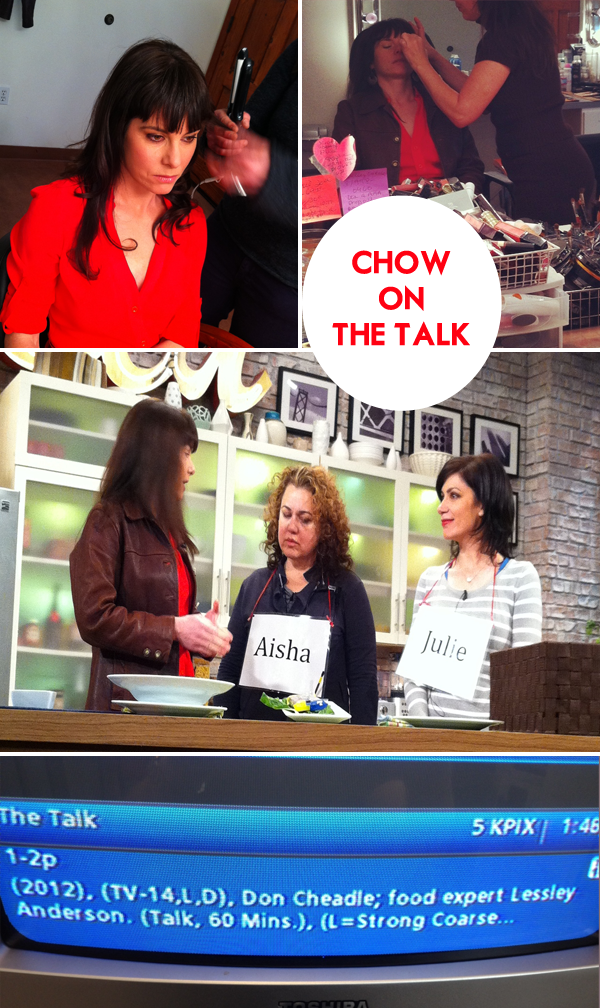 Needless to say, she totally rocked it! You can see her full interview here. (And get some cool cooking tips—like adding avocado to chocolate mousse–trust me, it's amazing!)
A couple days later, I was Texas bound for SXSW.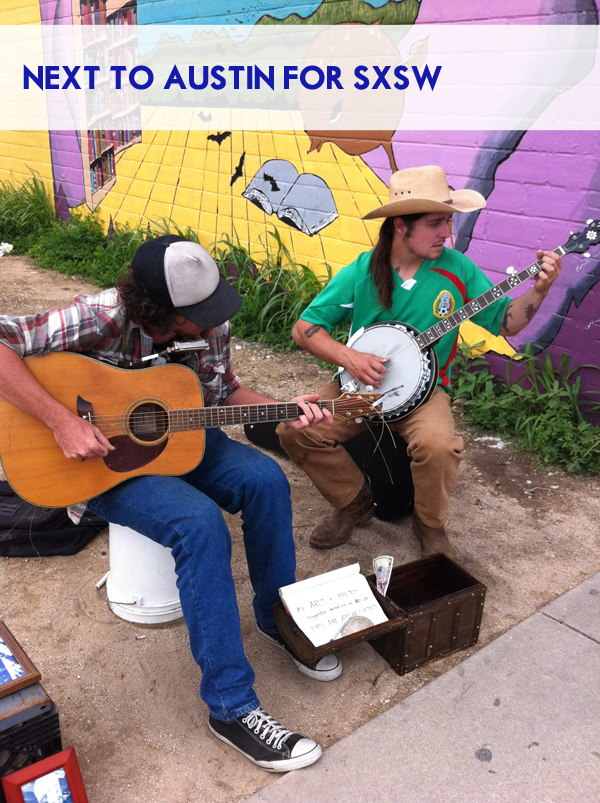 I went last year to SXSW and it was great. This year I was busier because I had more brands on panels. We began working on these panels in May of last year, so it was quite cathartic to see them actually happen. Hundreds of hours of work for an hour panel? Yup! But it was so worth it!
The biggest coup was getting Lisa Kudrow (who was super nice and so. Darn. Funny.) to talk on one of the panels I placed. Â Her panel was about Web original shows and Lisa was there to talk about her hilarious online show, Web Therapy, which was picked up by Showtime. Have you seen it? It's genius! Molly Wood from CNET rocked her panel on Big Data privacy and CHOW had an amazing panel on online video production. Â We were so lucky to have such amazingly talented and smart people talk about their businesses and issues that were near and dear to their hearts.
But in between all of the meetings and events, I had enough time to slip out to do some vintage shopping one afternoon! Â I pretty much went to only two stores due to my hour time constraint, but man, they were packed to the gills with awesomeness!
The Austin food scene has kinda exploded over the past few years with brilliant artisan restaurants and food trucks.  CHOW created this brilliant little guide to the best of Austin food, so I knew I had to check a few of those places out and report back to the CHOW editors.  Oh, and I did!  Franklin's BBQ redefines what BBQ brisket is all about. It is a masterpiece of smoke.  And you can do quite a bit of networking in the queue. I met two reporters that way! And I will also dream of the duck pastrami Reuben I had at the Noble Pig. Wonderful stuff.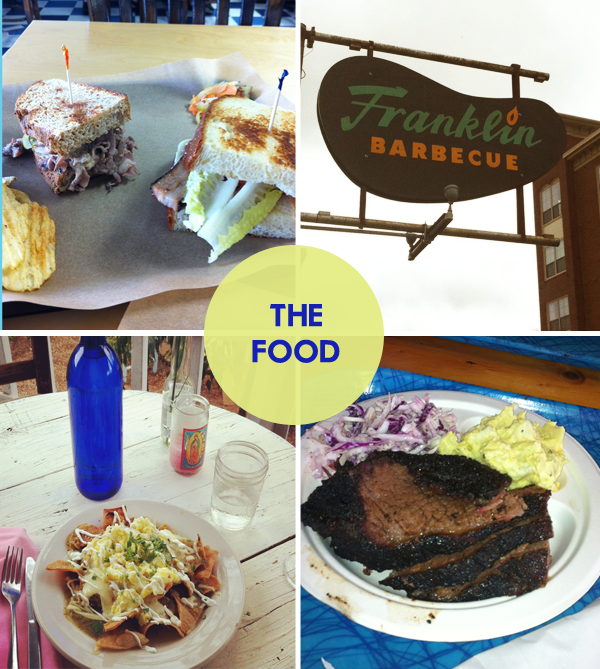 And of course, there were the parties. Â Oh yes, the parties. My CHOW panel was full of some of the funniest people ever (like the managing editor of The Onion's AV Club). Â We decided to celebrate our panel afterwards with dinner and drinks. Â Dinner was at this steampunk crazy yummy restaurant where a kick-ass klezmer band was playing right next to us. Â Somewhere along the line we picked up another hilarious gent who was a NYT/Slate magazine writer in town to speak on a panel titled, "The Evolution of the Douchebag in Cinema." After a little trip to TGIF and more booze and many nutty hijinks, we ended up in a karaoke bar under a parking garage singing Pat Benetar.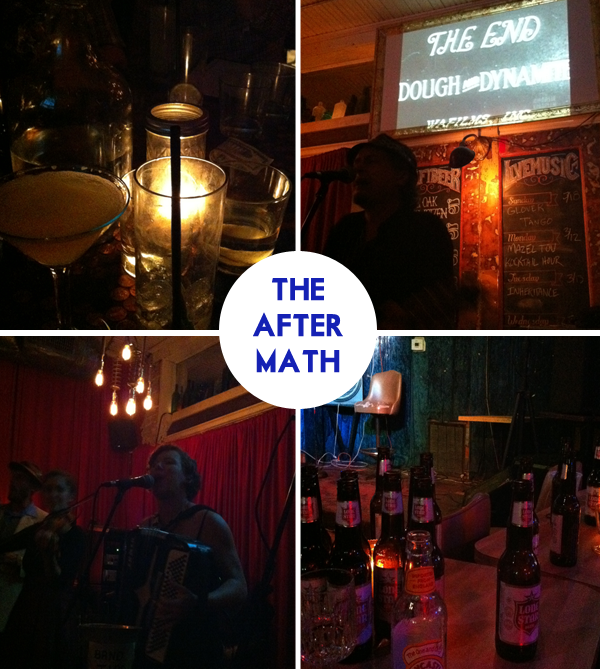 Now, THAT was a fun night.
But throughout it all, I was missing my Peach. Â Eric would send me little pictures throughout my travels of her. Thanks to Facetime on the iPhone we did manage to get a bit of time, but still, these trips are hard on the heart.
Do you travel for business? Have you? What do you love or hate about it?