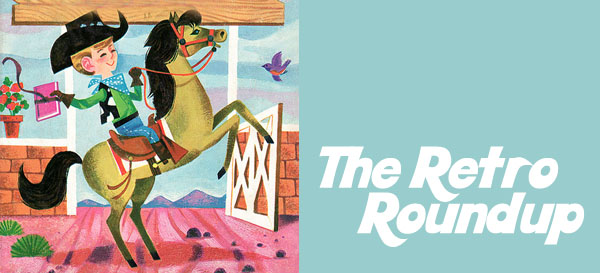 I think this was the weekend that Fall fell.  It definitely feels like Autumn.  You just want to cozy up at night with an extra layer of wool next to your skin.  And you smell the wood fires if you walk about your neighborhood at night.  It is one of the reasons why I particularly enjoyed rustling up this week's bounty of vintage cozy goodness. Enjoy!
I remember this dolly when I was a little girl, playing with it in my doctor's office. From Etsy seller, Magpie and Hen.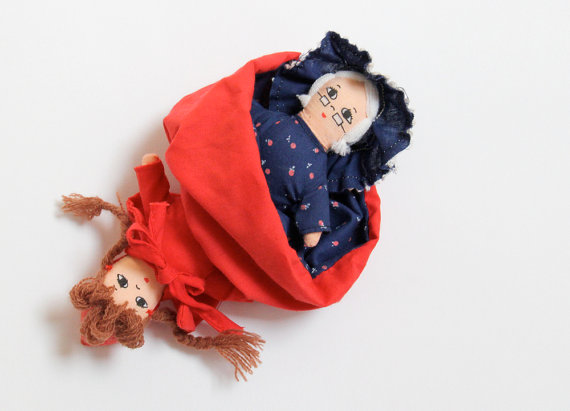 This train wall art filled with vintage Disney characters is too charming for words! From Etsy seller, 1 Sweet Dream Vintage.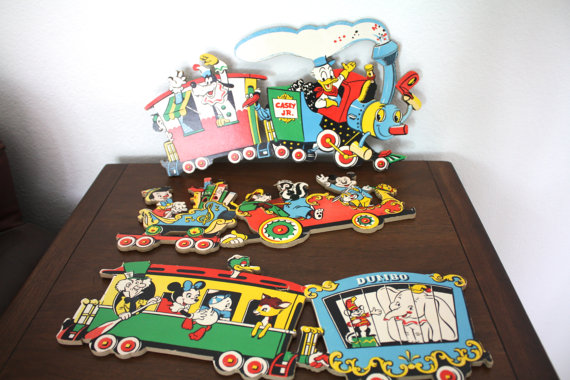 This little knitted top is just so sweet and cozy at the same time. From Etsy seller, Gentlefolk.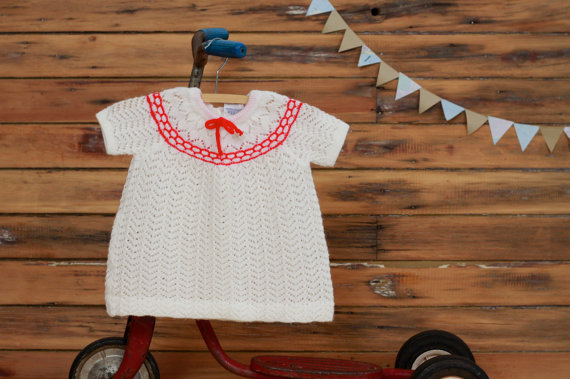 Oh, if only I could cram the Peach into this darling darling little dressie. And would you look at that little belt buckle? LOVE! From Etsy seller, Little Mitten Vintage.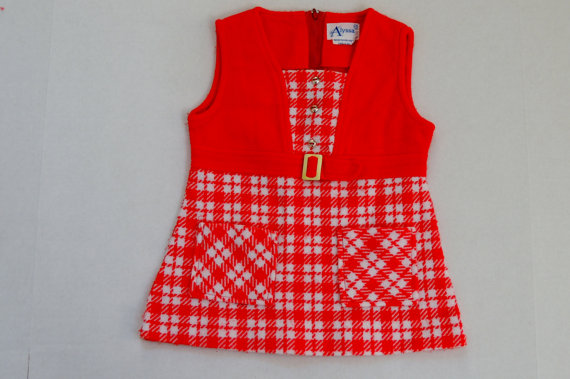 This sweet turtleneck was made for jumping in piles of leaves. I love it! Thanks for posting, Lishyloo!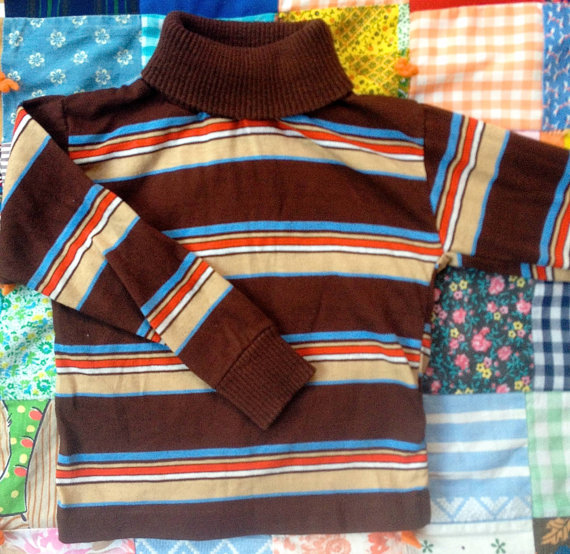 How about this darling thermal onesie to keep your widdle one cozy. And the mushrooms are too cute too.  From Etsy seller, Pretty Penny Vintage.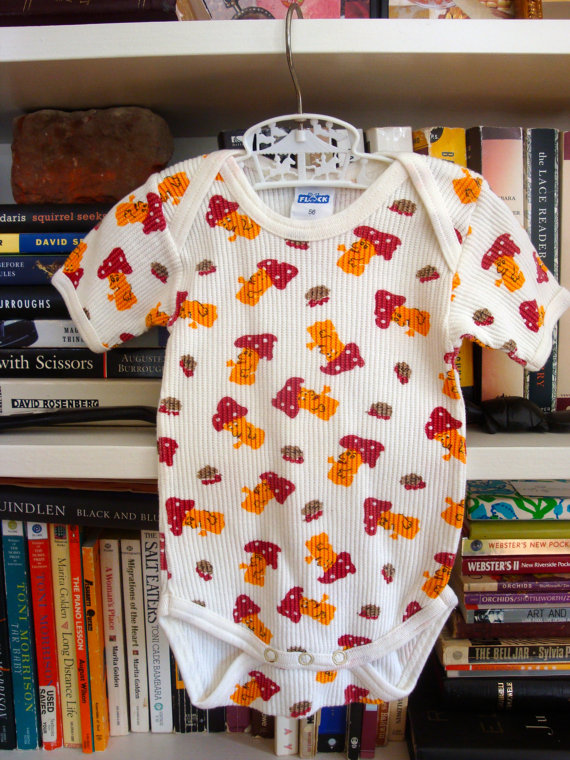 Hammer and stripes go together! From Etsy seller, Sweet Shop Vintage.
This sweet seventies dress  is just so autumnal to me.  I love it! From Etsy seller, the Apple Bobber.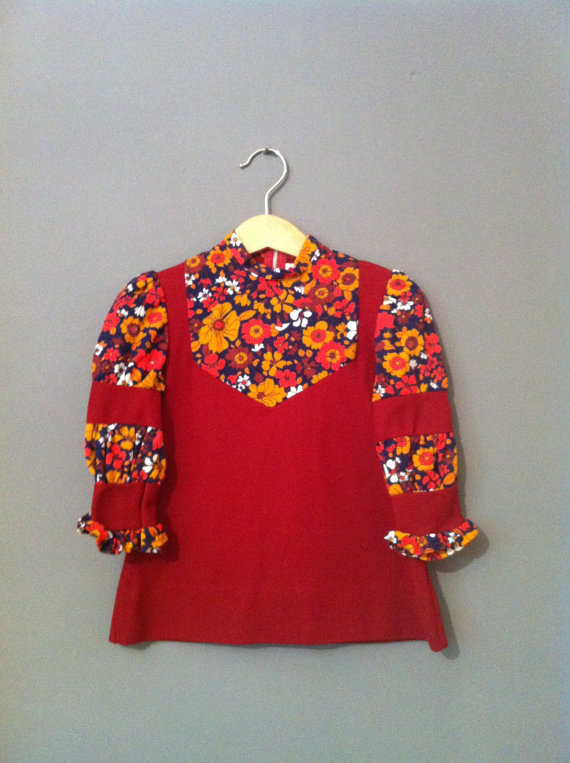 Of course, autumn and plaid go together, so this coat is perfect! From Etsy Peppermint & Cocoa.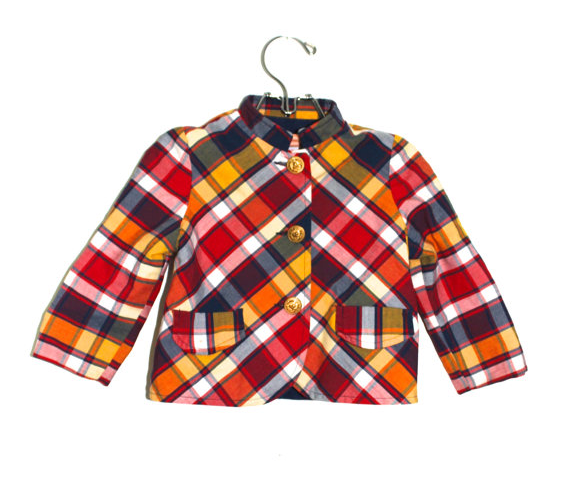 It's All for Fall.  From Etsy seller, Exceedingly Well Read Vintage Books.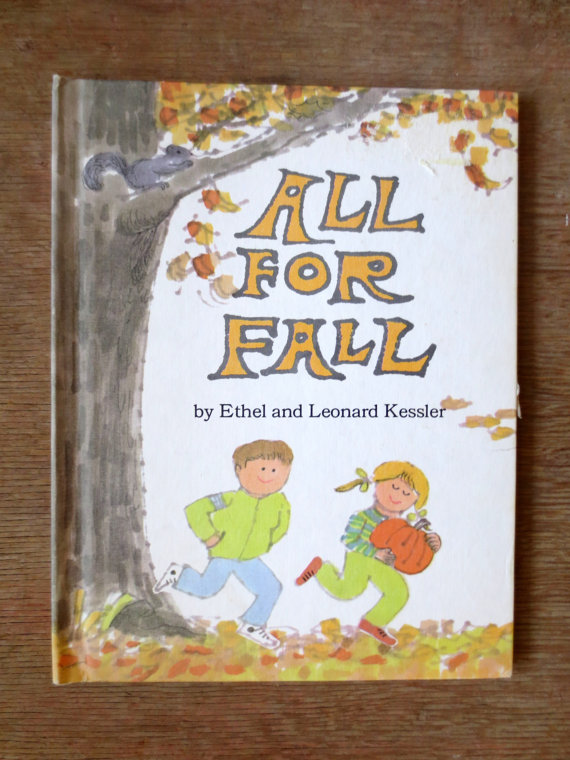 Happy Monday, folks!