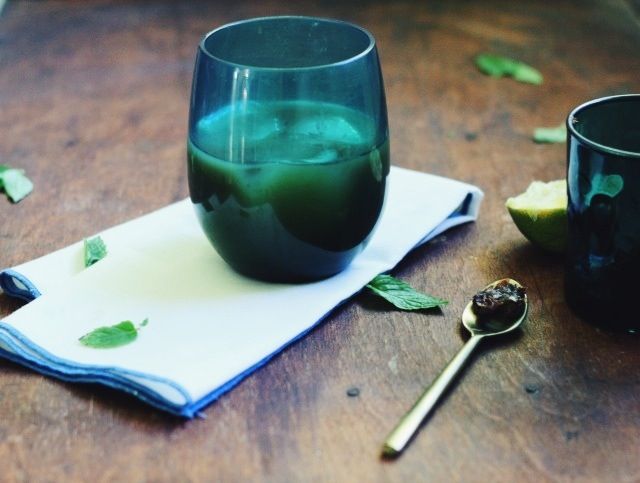 Hello, M.K readers! Remember us? It's Lindsay & John / Bird & Cleaver; we make food. Seems like we've been away forever. Duty calls, we suppose. For what it's worth, we've missed being here, and we are glad to be back!
In the past few weeks, we have spent a large amount of time watching many of our friends heading off for vacations and fun adventures. Being that it is not vacation season for us, all we can do is wish them well…….. annnnnd be secretly jealous of all their impending fun. In particular, the one that is most on our minds is a tropical beach honeymoon! Ugh. Of course, it had to be on the week when it actually started to get a little colder; a cruel reminder of the impending seasonal changes. We just have to keep telling ourselves, our time will come. Â Not the honeymoon part; that was ages ago. We are really just interested in the beach relaxation part. Well, that and sipping anything with an umbrella in it! Somehow, we are just going to have to tough it out. Soon enough, it will be our turn to get outta town for a little tropical down time. Until then, we will just have to pretend we're someplace exotic, right from the comfort of our own home. We think this tasty libation ought to do the trick.
the getaway 
2 oz vodka
1 tablespoon tamarind paste
1/2 lime
2 oz coconut water
2 oz orange juice
3-4 mint leaves + more for garnish
Muddle tamarind paste, vodka, lime and mint until all juice is released from lime. Add orange juice and coconut water. Shake 45 seconds.  Strain over ice. Refreshing, tangy  and deeeelicious. Enjoy!


Want more Tasty Bites? Go here. If you are on Instagram, be sure to follow @birdandclever for more delicious photos.