Being a vintage lover, I'm expecially fond of old photographs. I've posted them on here many times—found images from old photo albums, estate sale goodies and thrift store scores. Part of the fun, I think, is examining them for details….like the clothes the people are wearing, the furniture and knick knacks in the background or cars on the street. I recently stumbled upon a really cool take on the "old meets new" photo I've been dying to share with you! Maybe you've seen them before, but these were all new to me when I discovered the Looking into the Past Flickr group. You take an old photograph, go back to the location where it was first taken and line up the perspective…..snap a new photo that shows the old in a modern context. It sounds complicated the way I'm describing it, but it's very simple. Take a look! I think it's utterly fascinating. Some photos require a second look….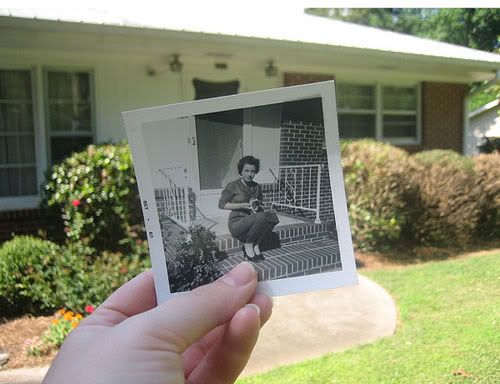 image:Â amy cox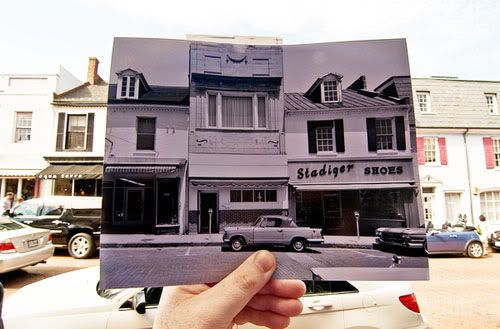 image: jasonepowell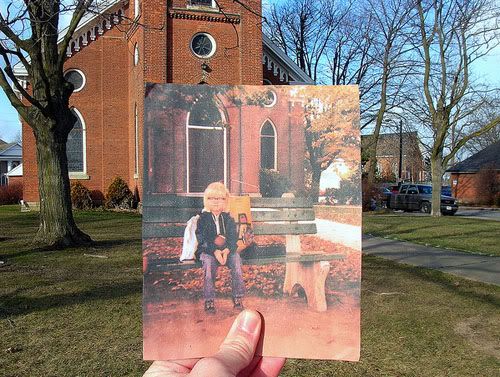 image: haunted snowfort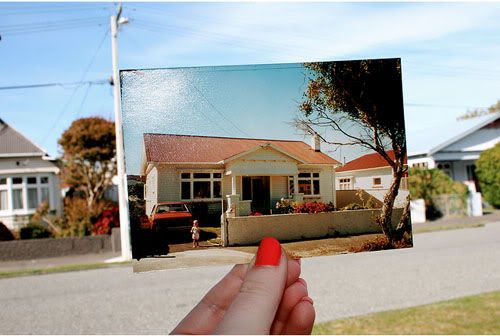 image:Â ohdarling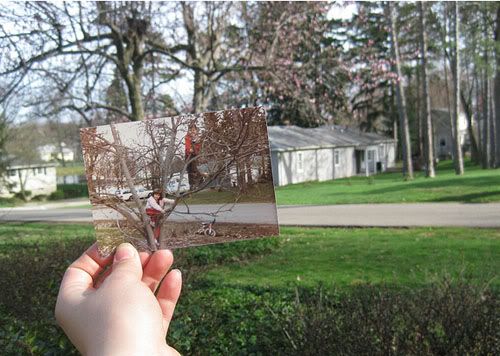 image: katie artzner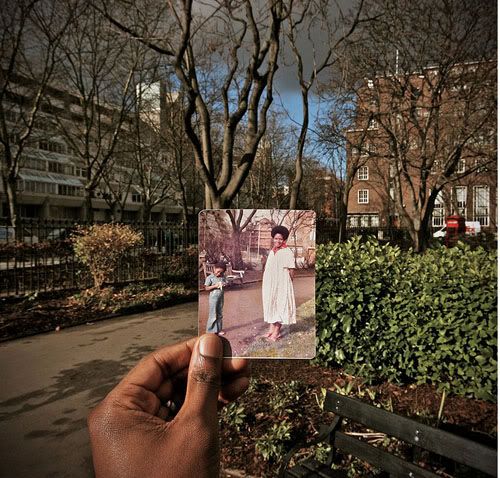 image: Edward Barnieha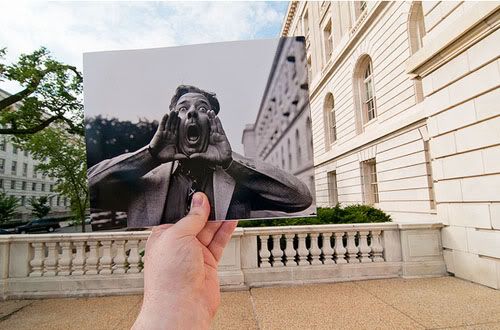 image: jasonepowell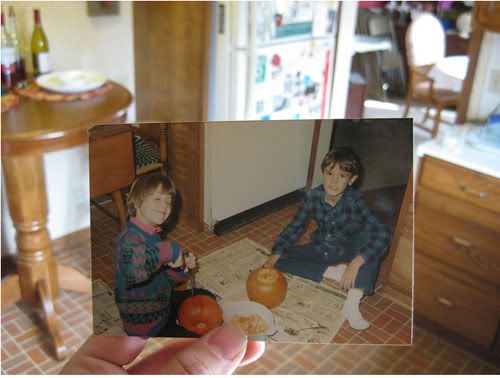 image: katie artzner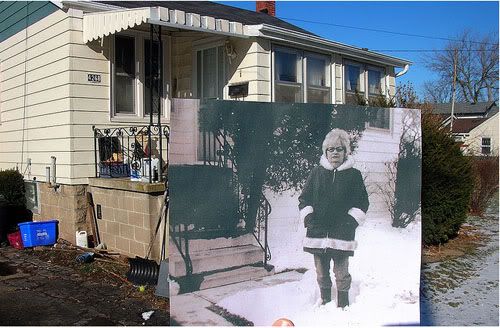 image: haunted snowfort
Pretty cool huh. There is something so beautifully nostalgic and poignant about the images. I can't wait to dig through my old photo albums and try this out myself!