Nothing says childhood winters more than mittens.  Can't you just imagine them wrapped around a mug of hot chocolate? After all, mittens keep your hands warmer and are much easier to get on a little squirming hand.
Wearing my green "alligator" mittens during winter is one of my most vivid childhood memories. Although I couldn't find the exact ones I remember for the Peach, I found a lot of other great  mittens–like these bee mittens or these ladybug mittens from Kidorable.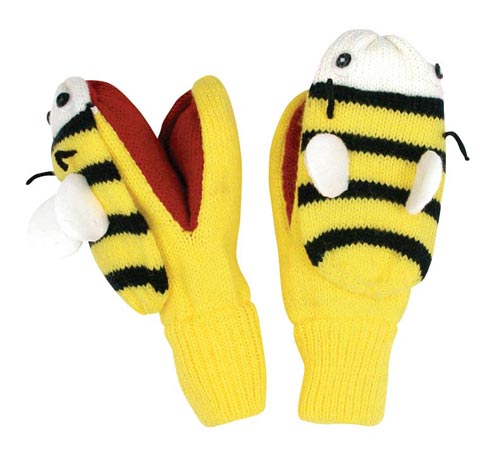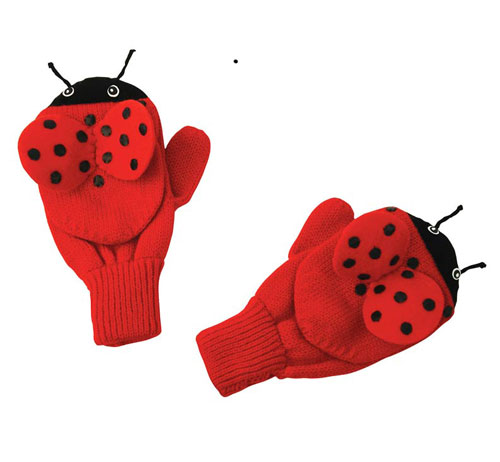 There is actually a whole set of bee and ladybug accessories for kids that looks like it could cause some trouble with my bank account.  Perhaps that would make up for the botched bee costume I made for the Peach…
Zooni has the sweetest mittens I've seen in ages, including this very cute and not too scary dinosaur mitten.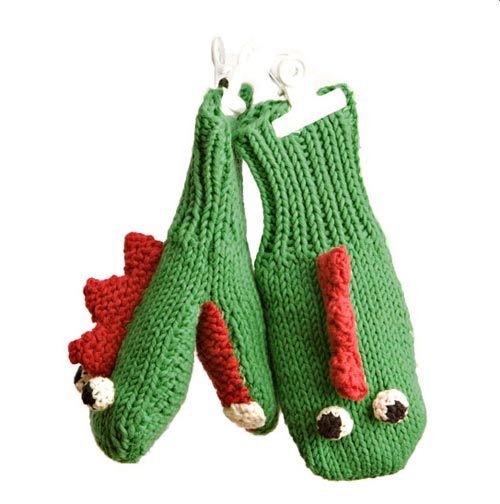 One of my favorite ones are the almost heartbreakingly cute  squeeze me mittens by Oeuf.  It makes you want to go for walks, doesn't it?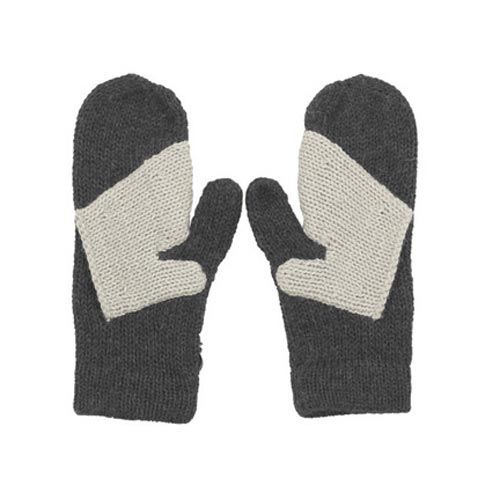 Here they are in use. So. Stinking. Cute.
For those kiddos that pretend they are Jack Skellington from Tim Burton's  Nightmare Before Christmas, I highly recommend this  Sourpuss mitten set that comes with a scarf and hat to boot! I'm in love!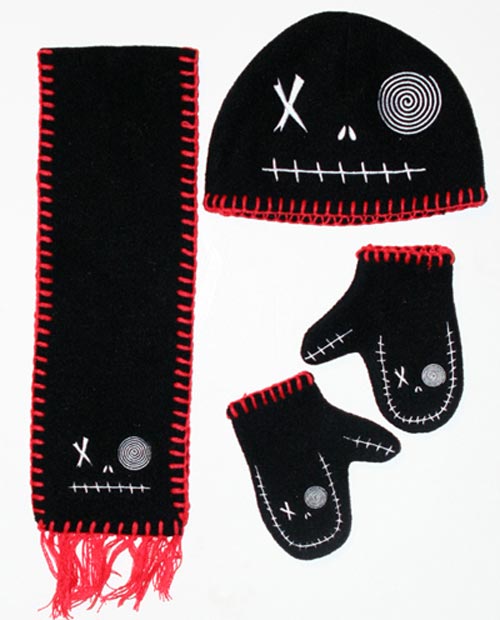 Keep those little paws warm and looking like little paws with this stinky cute set of mittens from Bear Hands.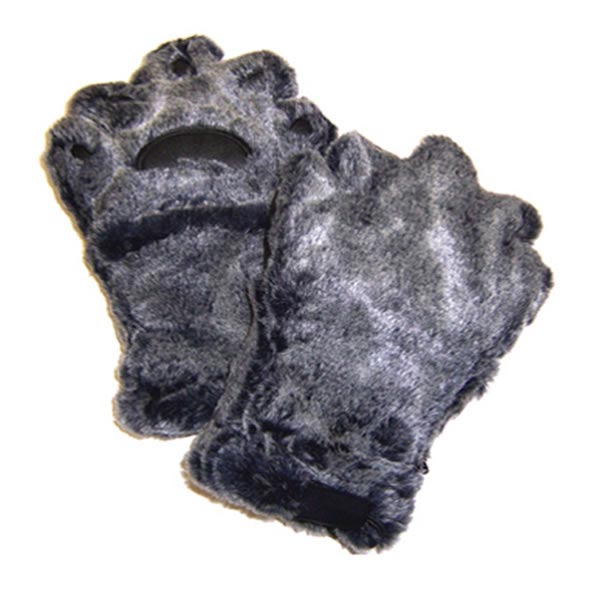 But there is something truly lovely about a traditional knitted wool mitten, like this exquisite pair of hand knit in an aran pattern.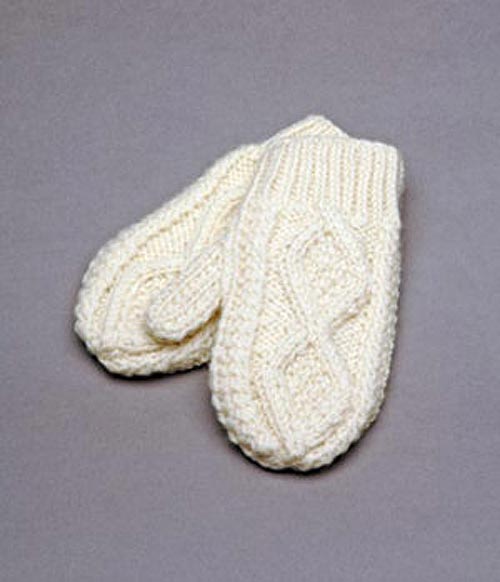 I'm sure all of you crafty types out there have already knit a pair or two of mittens for your little honey.  And if you haven't, here is a wonderfully easy pattern that could have you be cranking out a pair of mittens in an evening. Or you can go big with this fabulous Scandinavian pattern from Etsy seller, Randi K Designs.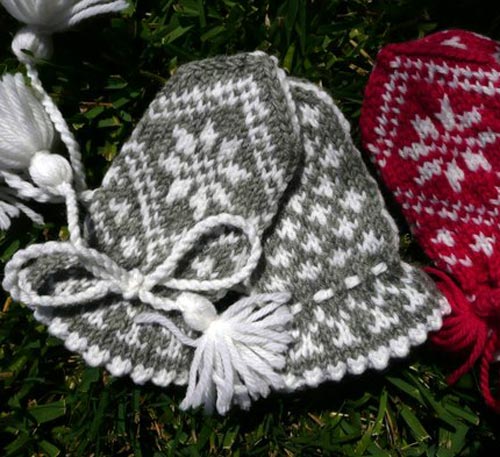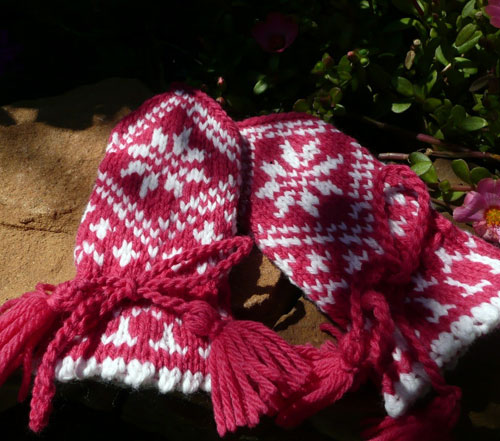 But whether you make them, buy them, or borrow them, mittens on your little kidlet can't help but make you smile!