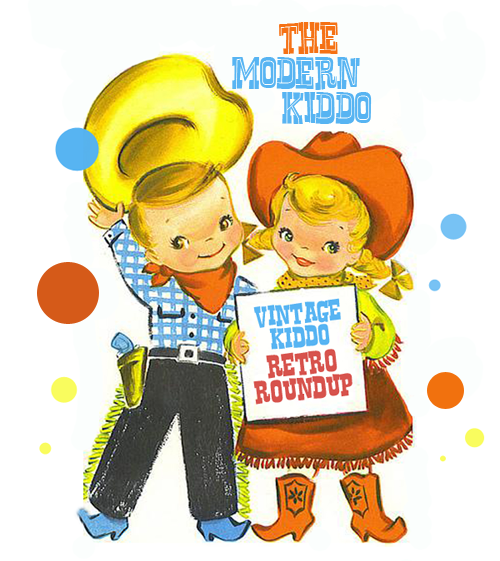 Well, what a wonderful weekend that was! Full of joy and laughter and great vintage shopping and oh, I'm just so happy that my wonderful wonderful wonderful friend, Jenn is back in town from London ready to get married down in Santa Cruz in September! Hurrah!  But of course, between the hours long walks gabbing, mojito toasts for Jen's bachelorette party and hanging with the Peach and Eric, this has been one of the best weekends of the summer so far. But of course, I HAD to spend some time finding great vintage goodies for your kiddos. YEAH! Enjoy!
Behold, the most awesome bow tie ever. EVER. And your kiddo could wear it! From Etsy seller, UDA Kids.
I know I've featured the Fisher Price house before, but not for $16.00!  Um–please someone buy it NOW! From Etsy seller, Little Blue House.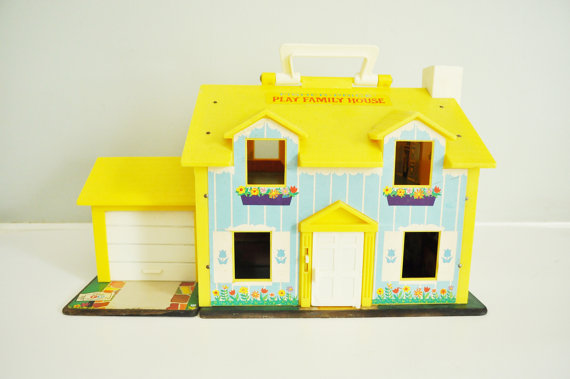 All time favorite children's hits! Volume 2, no less. Sign me up! From Etsy seller, Audrey Blissful!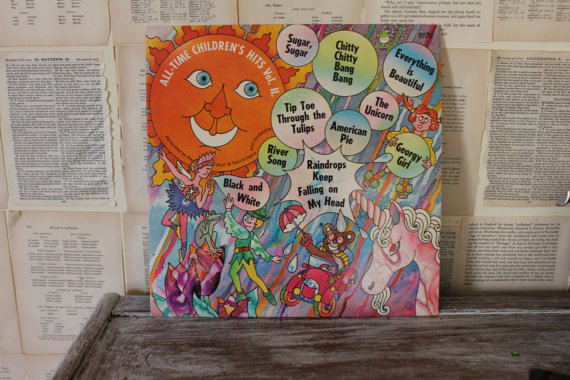 I'm completely in love with this little doxie top.  This makes me want to have another baby just so I can buy this top and put it on a baby. From Etsy seller, Fuzzymama.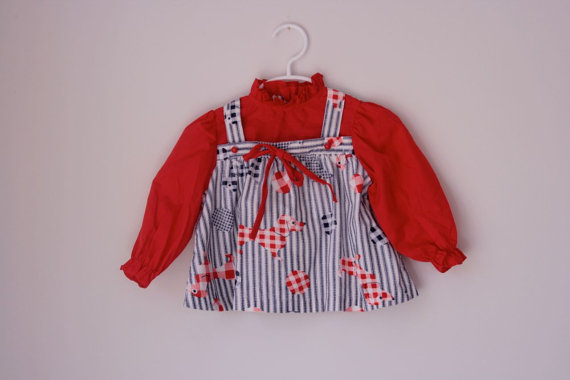 Perfection. This jacket is perfection. From Etsy seller, Olivia Vintage Kids.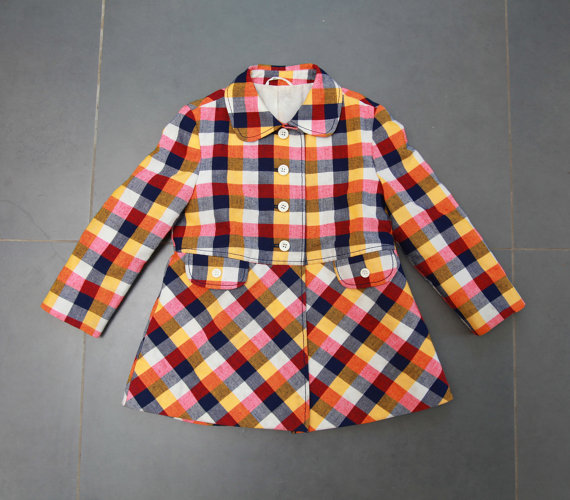 This bib summarizes the Peach's relationship with our cat beautifully.  I'm sure others are familiar with the cat/baby dynamic. Tee hee! From Etsy seller, Noodle and Lou.
OK, another piece of perfection. Nautical perfection from Healthtex. From Etsy seller, StarlingDarlin.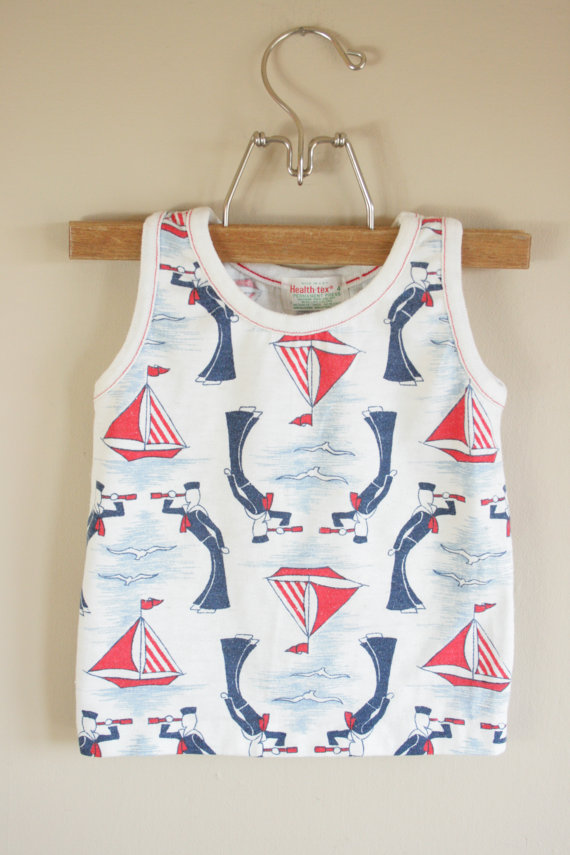 Ready your little one for a rodeo with this cozy western flannel top! From Etsy seller, Skippy Haha Vintage.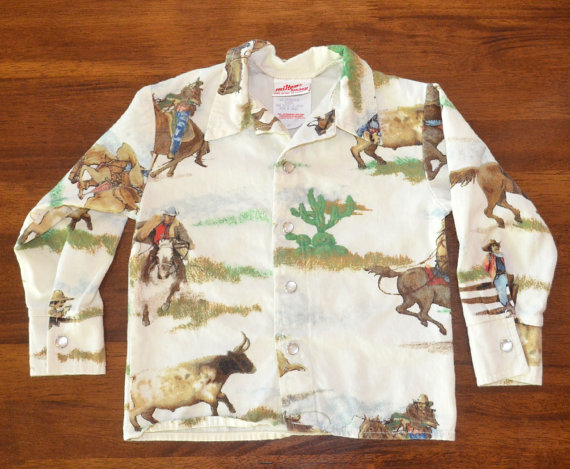 I know it is the end of beach season, but I had to share these amazing little swim trunks!  From Etsy seller, Potato Cake Vintage.
I'm crushing on this sweet little plaid shirt with a lacy Peter Pan collar. And in a big girl size 8 too! Divine! From Etsy seller, Sweet Shop Vintage.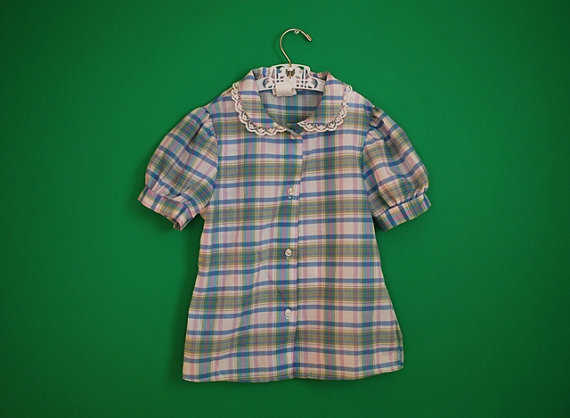 Happy Monday, folks!