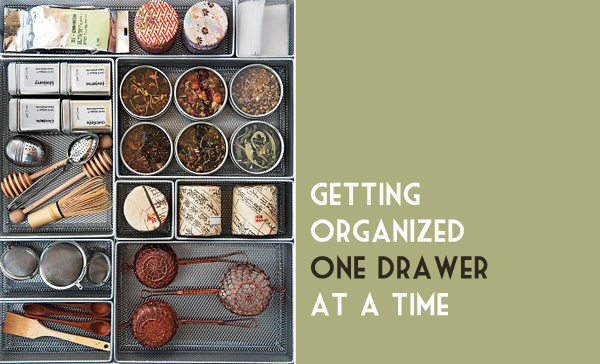 Folks, I have a confession to make… My house isn't so uh… organized as I'd like it to be.
After living in your house for a few years, things have a way of getting unorganized fast. Then one day, it takes you a half hour to find a pair of scissors although you probably own ten pairs of them. And that day is the day you realize something needs to be done.
So, you do what any person would do. Head over to Martha Stewart's Website of beautifully organized things and you make a board on Pinterest a bout getting organized and you even blog about it. All the while you still can't find your scissors in less than 20 minutes. And something needs to be done.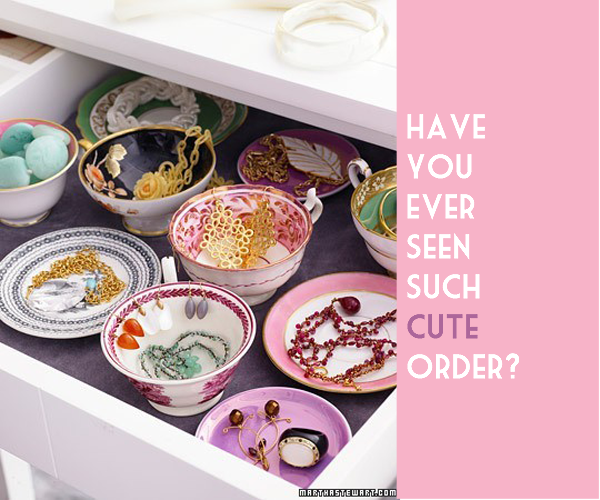 Inspired by the amazing clean-out and organizing bonanza my girl Alix did with her basement,  I walked up to my attic which is full of SO MUCH STUFF and turned right around to ward off the panic attack I get just looking up there.  It was just too big. Too much.  I needed something smaller. So I decided to organize my linen closet. It couldn't be that bad, right?
OR COULD IT?
Oh yeah. It could be bad. Really bad. This little closet with four shelves took me EIGHT HOURS TO CLEAN OUT.  And I had a nervous breakdown in the middle of it and binged on a half box of chocolate chip cookies while watching Glee to sooth my shame of finding saline solution that expired in 2001.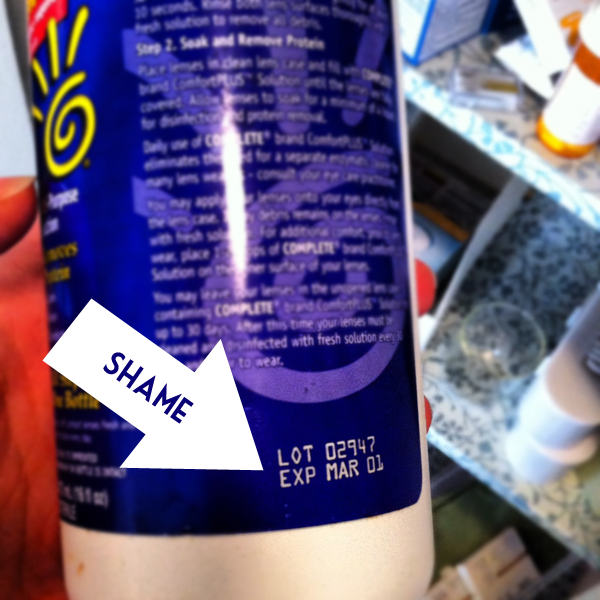 But then I got into the zone. The zone where you start getting rid of the STUFF. The half used tubes of diaper cream, beauty products that made me break out, lipsticks that just weren't my color, hair styling products that didn't really do much for my hair.  I threw two shopping bags full of that stuff. That junk was just going to sit in my closet taking up room. Good riddance!
Talk about cathartic…
Here is the "after" of the linen closet.  It probably doesn't look like much, but trust me–this was a full day of work.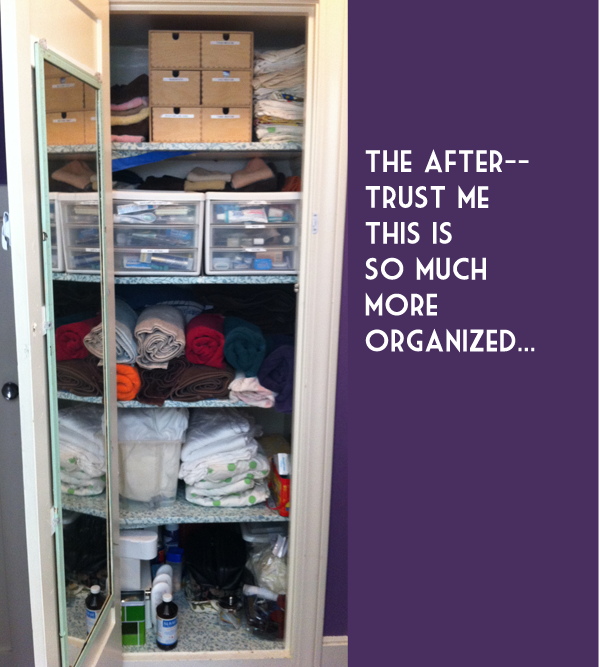 This made me TRULY appreciate what Alix is doing with her basement. At least her stuff is cool. Expired sunscreen isn't exactly cool…
But who has or wants to spend a full day going through stuff and organizing? It is particularly hard as the weather is so lovely. But there is something so wonderful about getting rid of three shopping bags worth of stuff from my house.
I've decided to take a much more sane approach to this spring cleaning. Here is my new organizing mantra:
A drawer a day. No more–no less. 
On crazy days, maybe I'll just take a little drawer that doesn't need so much help. And on other days, maybe I'll take on a bit more insanity. Like this one…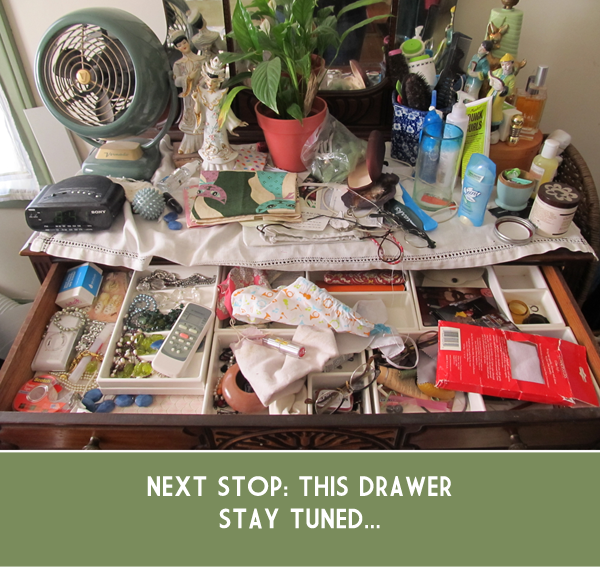 I promise monthly reports with a hopefully increasing tally of shopping bags of stuff taken out of my house. So far the tally is up to FOUR.  Not too bad for one "drawer".
Who's with me? Any organizing suggestions? Anything would be greatly appreciated!