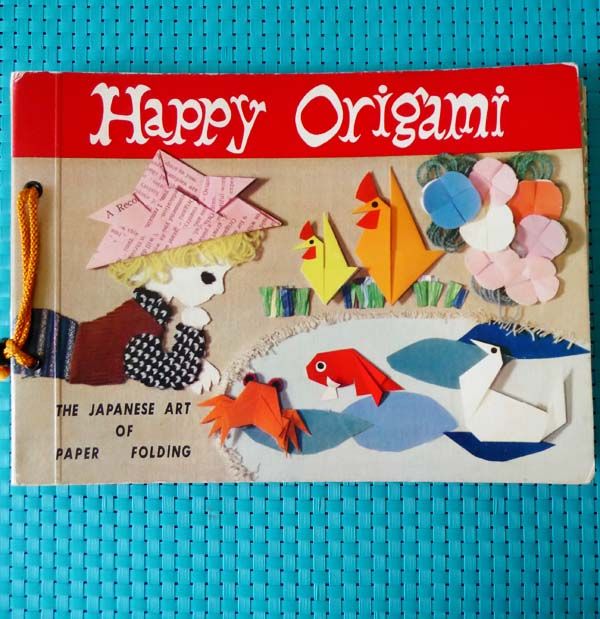 Oh Happy Origami! So guys, this is a really neat book I've been dying to share with you. When you love and collect vintage kid's books, you really get to know the colors and textures of the spines as you pull them off the shelves. But every once in a while, you get a new surprise. This book was one of them. The book's soft cover was slightly curved and had an odd spine—tied with twine. I was excited to see it was an origami book—the art of Japanese paper folding! I was really into this as a little girl so I was eager take a peek .As I opened the book, I saw thin onion skin paper imprinted with directions for making charming paper characters. But the fun really happened as I turned the page: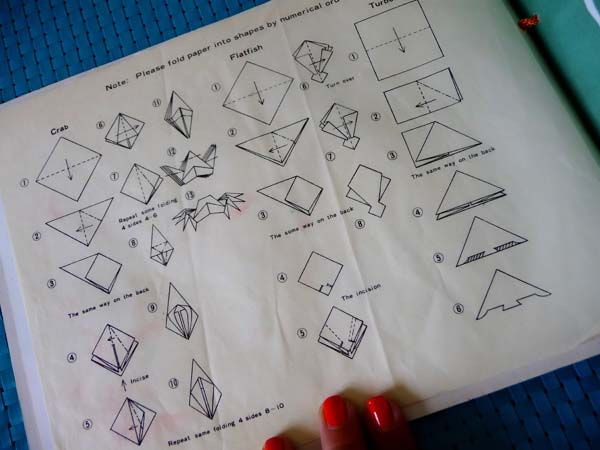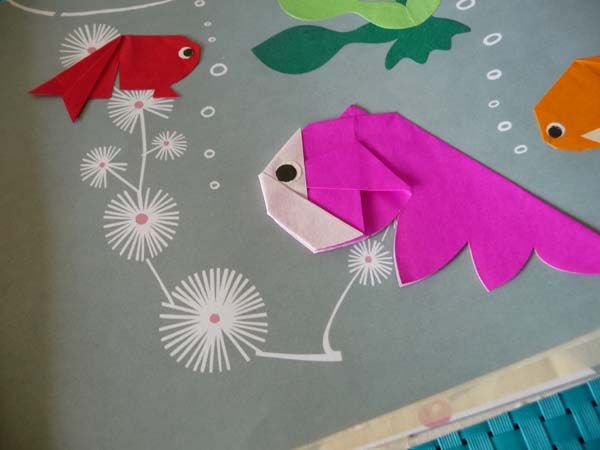 Each page features real dimensional folded origami characters, tipped in on the page! It's like each page is a little work of art. The book is SO beautiful and lovely. I couldn't believe it.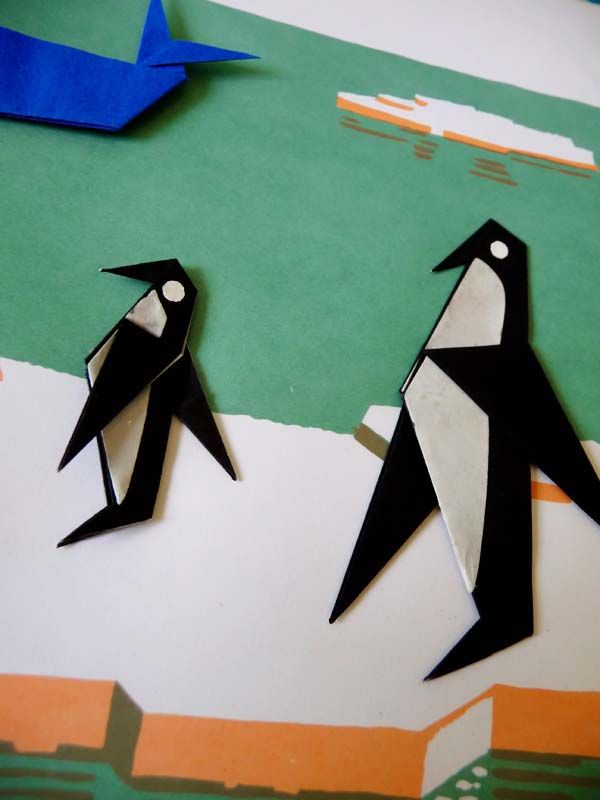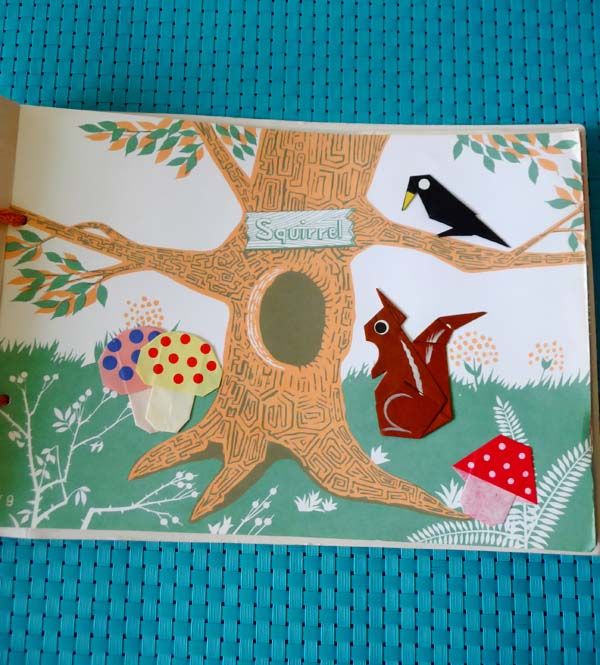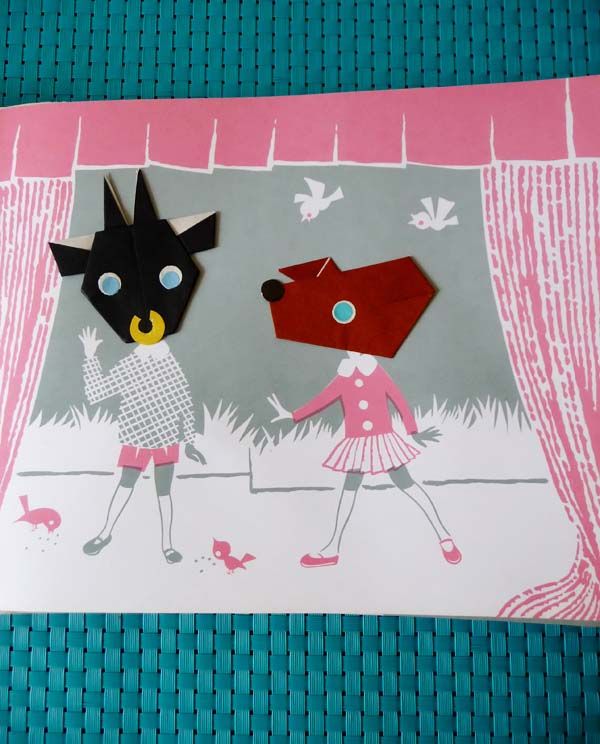 Happy Origami: The Japanese Art of Paper Folding, by Tatsuo Miyawaki, printed in Japan in 1960. Published by Biken-Sha of Hiroshima, Japan. My edition is called the "Whale Book". Wee!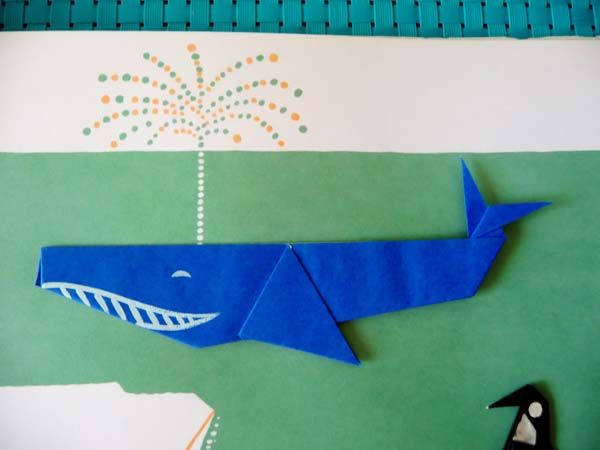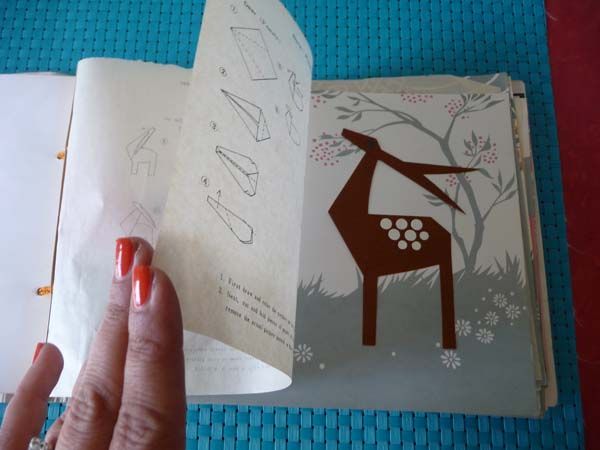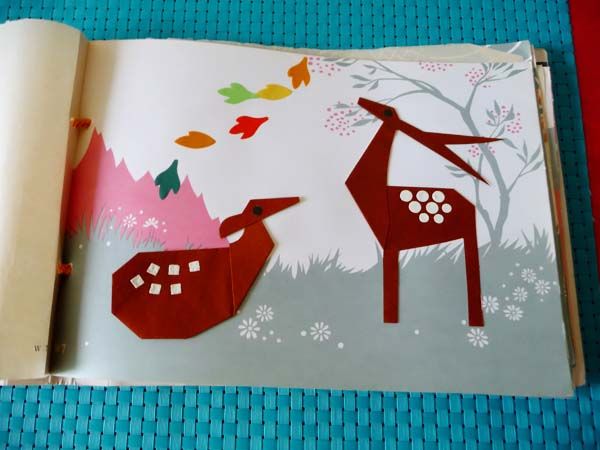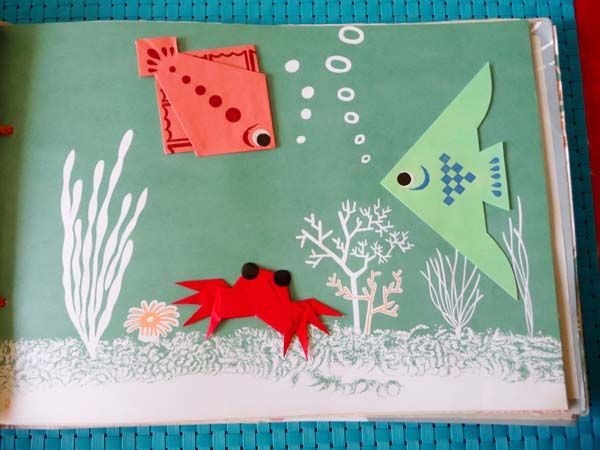 The back cover has a pocket where the colorful squares of folding paper were stored—alas, mine is missing the paper.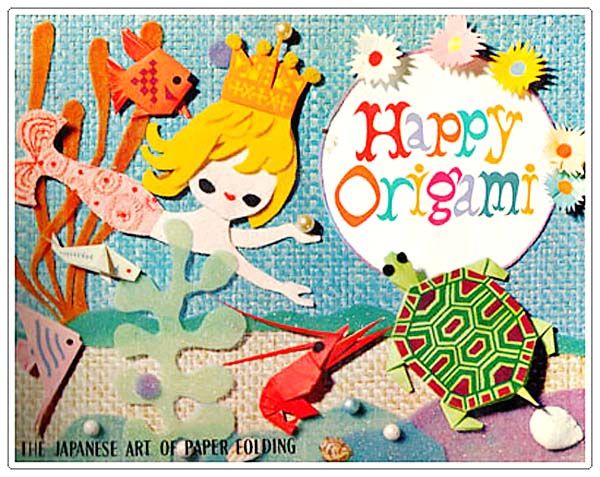 I haven't found much about these books, they seem to be somewhat rare. What I do know, is that Happy Origami was a series produced in the early 60s and in addition to the Whale book there was a Swallow book and a Tortoise book and one other one, that I'm not sure of the title….but look how cute the cover is: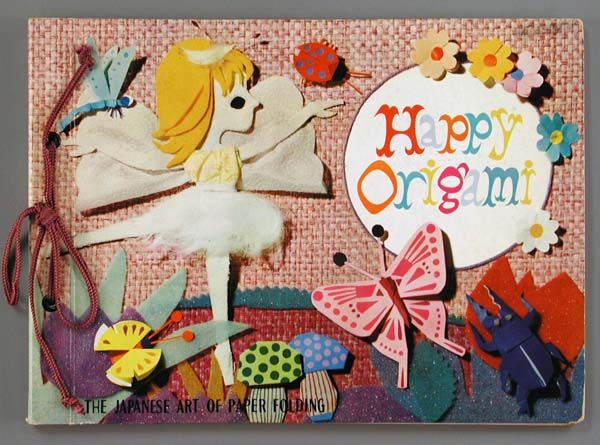 Have you ever tried origami??