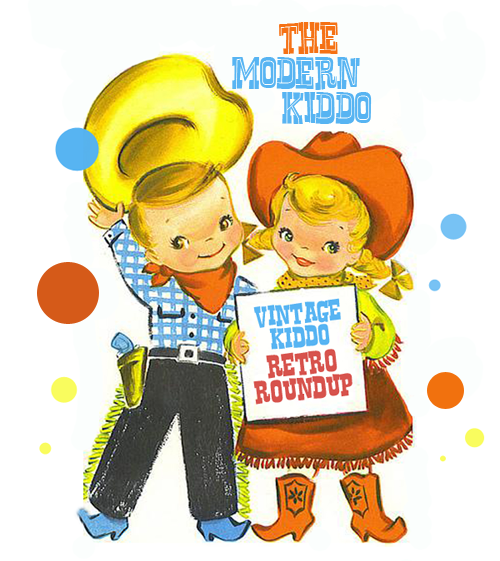 Well, I'm back in my cozy home from a very full week of meetings. And prepping for  Tiki Oasis! Squee!! Alix and I and a whole slew of our Dames friends will all be there, so I know that a very very fun time will be had.  But between finding the perfect tiki outfits for the Peach and Eric and myself, I was finding super cute outfits for your kiddos!
Say "hi" to this fun little gingham giraffe windbreaker. Love love love. From Etsy seller, Fresh and Swanky on Etsy.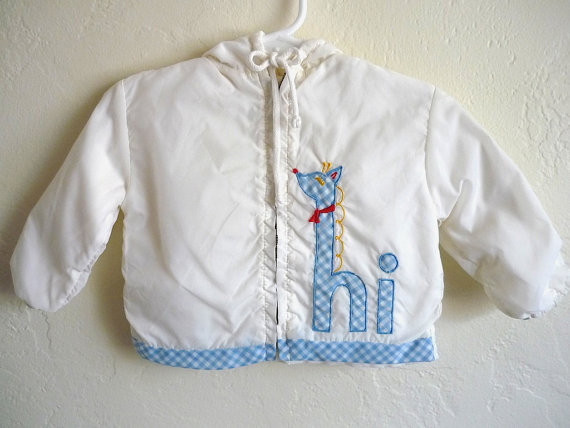 Don't you love the white patent leather buckles on this sweet green dress? Perfect for back to school! From Etsy seller,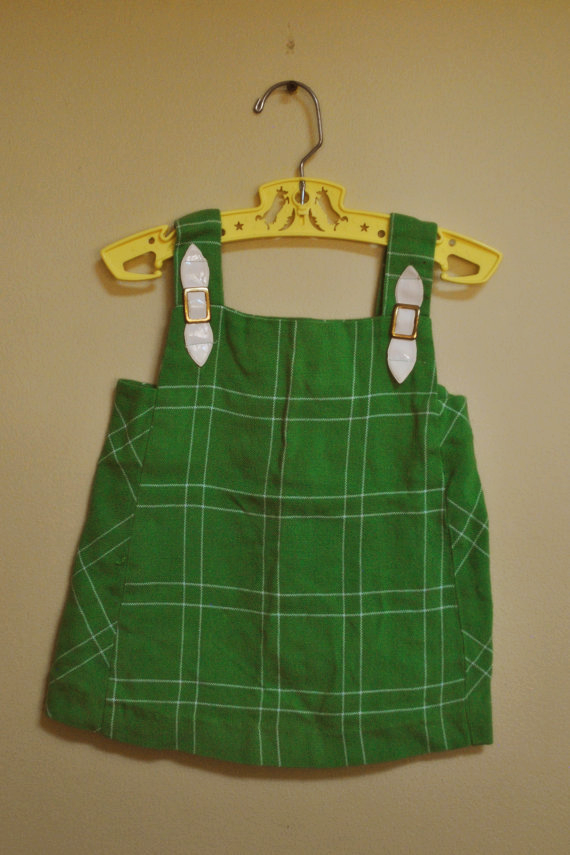 This boy's Western shirt is pretty freaking awesome and a big size 12! Huzzah! From Etsy seller, Thrifty Vintage Kitten.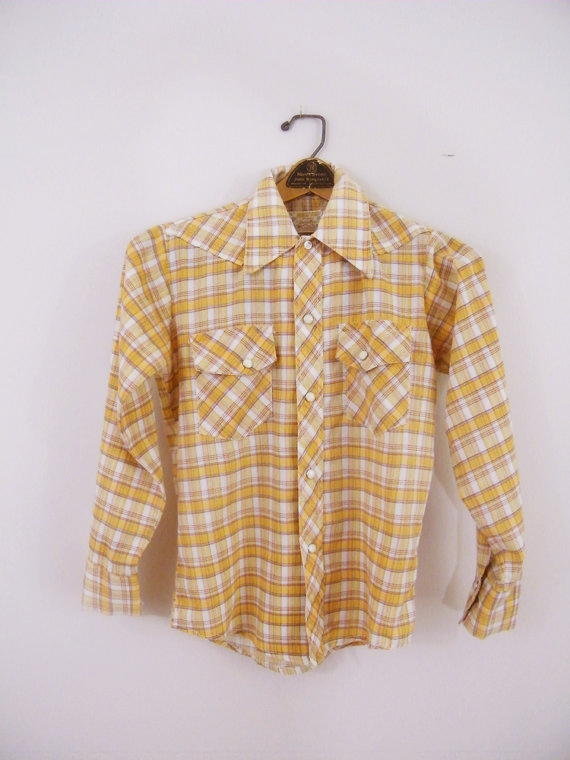 FuzzyMama always has the best stuff–like this great applelicious sweater.  And the apple is plaid too! Sigh.
I love a good jon jon. And this one is pretty darn awesome! From Etsy seller, Toadstool Vintage.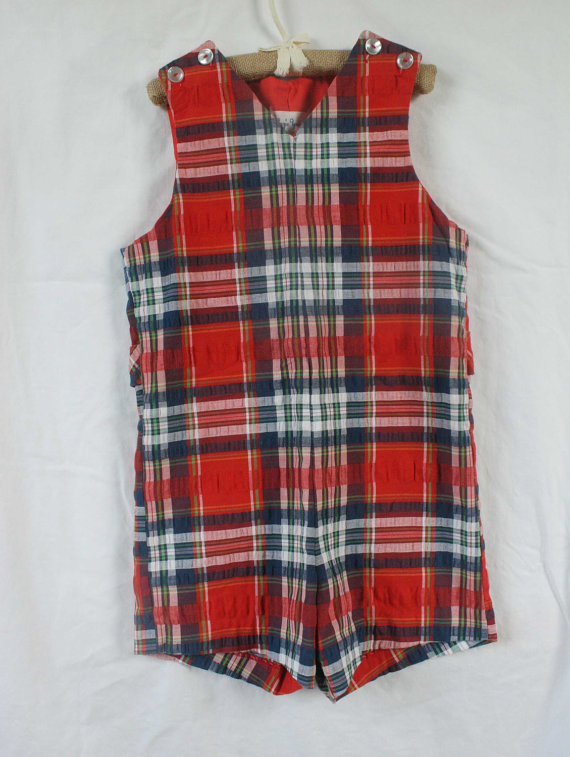 What parent wouldn't want to give their sweet baby a Busy Koo Koo for their crib? What parent doesn't want to say Busy Koo Koo a dozen times.  From Etsy seller, kris68.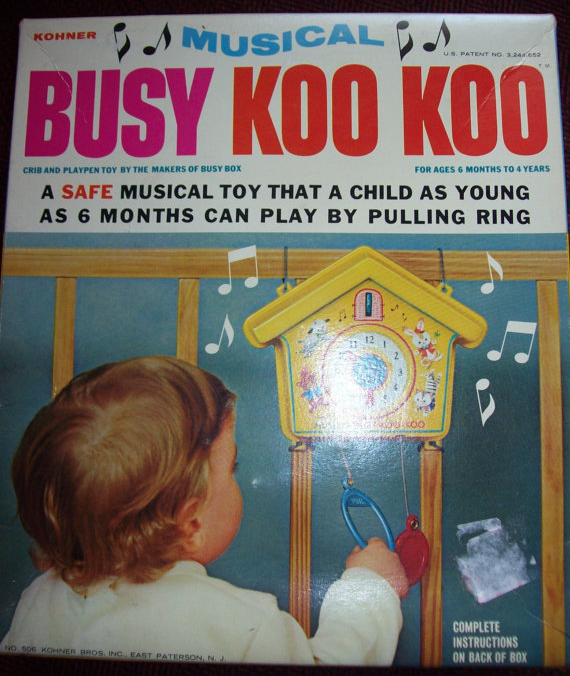 Isn't this the most amazing catastic little set ever? Because of the cats! Yay, cats! From Etsy seller, Little Reader Vintage.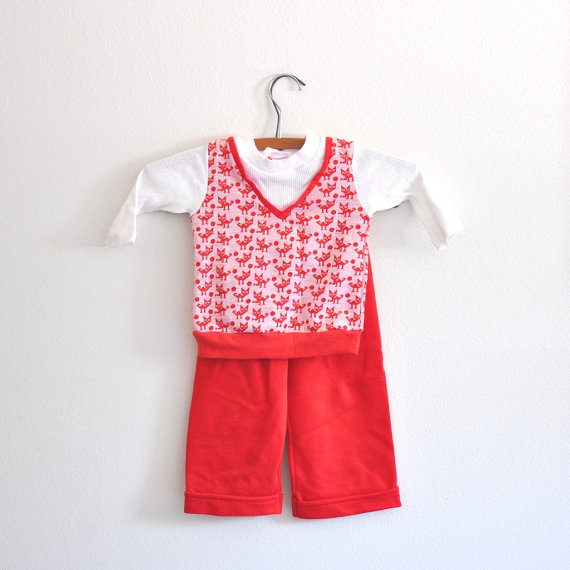 With Tiki-Oasis so close, I just had to get a little bit of vintage Tiki in there and this sweet vintage shirt sure is a good one! From Etsy seller, Joules Vintage.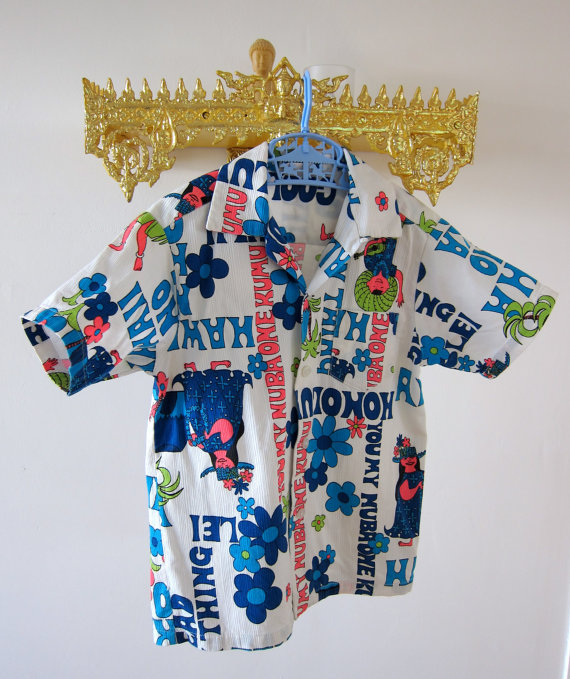 This little daisy of a summer pinafore would be so perfect right now with the heat.  Just a nice pair of sandals, and your girlie is good to go! From Etsy seller, Baby Tweeds.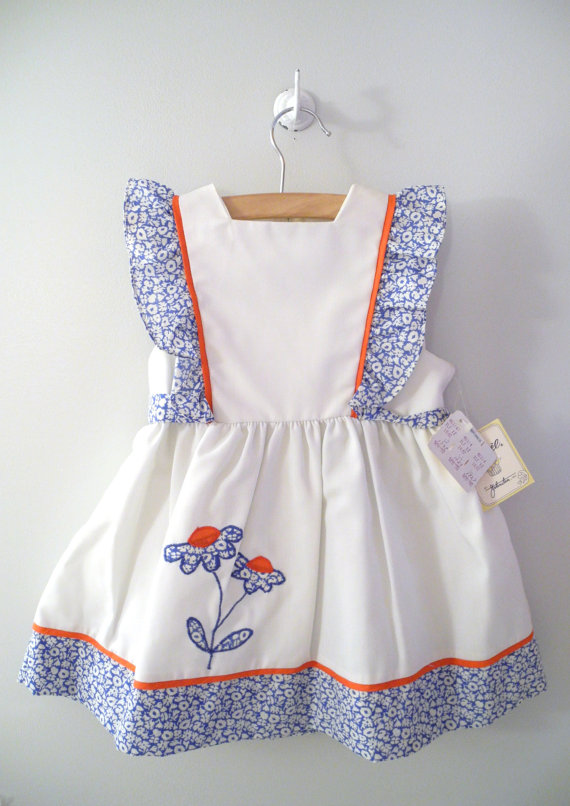 And I leave you with some serious cabin cuteness, right here! I had to include a shot of the inside just so you could see the bear rug! Tee hee! From Etsy seller, Callooh Callay!  Great name, huh?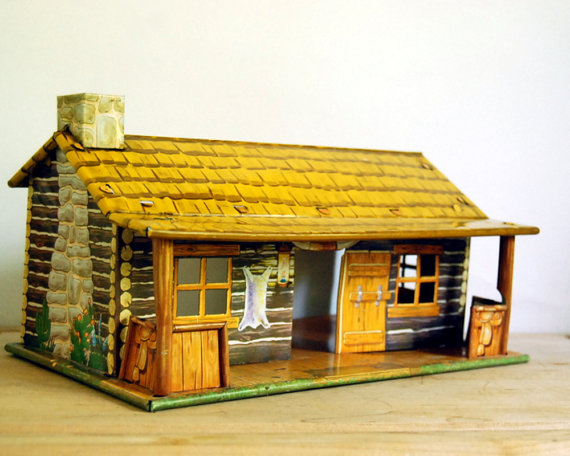 Hee hee! Happy Monday, folks!