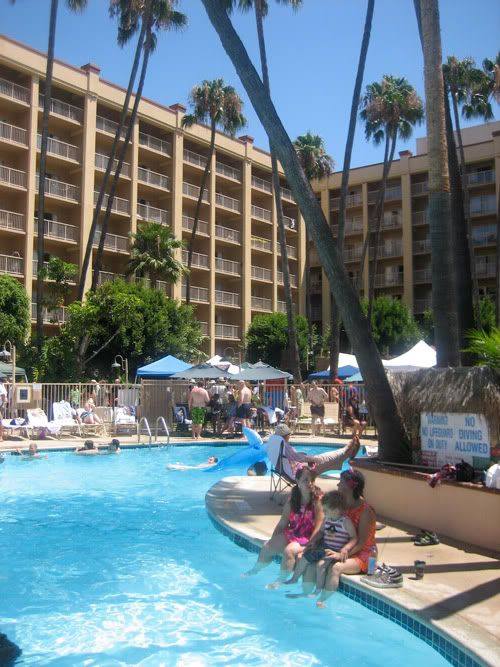 Hey good lookin', whatcha got cookin' this summer?? Wolfie is at summer camps while Greg and I are busy with work, but we always try and take a trip or two: a visit to the grandparents and then something a little more local. One of the things we're looking forward to in August is Tiki Oasis. If you've never been, you must! It's a sun and fun-filled weekender down in San Diego celebrating the magic of classic 50s/60s Tiki culture. Hosted by premier Tiki expert Otto von Stroheim and his ultra lovely wife Doe (who happens to be one of my bestest pals!) it's truly a super cool experience. For one crazy weekend they take over the historic Hanalei hotel and fill it with amazing bands, DJs, dancers, loads of tiki mugs brimming with tasty cocktails and unique symposiums on the history of tiki.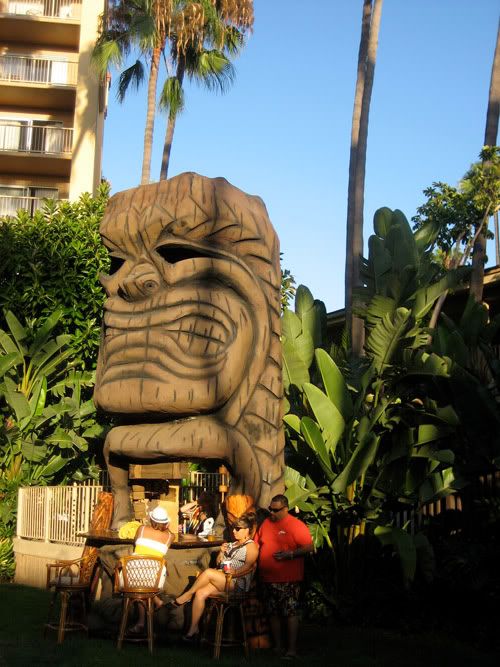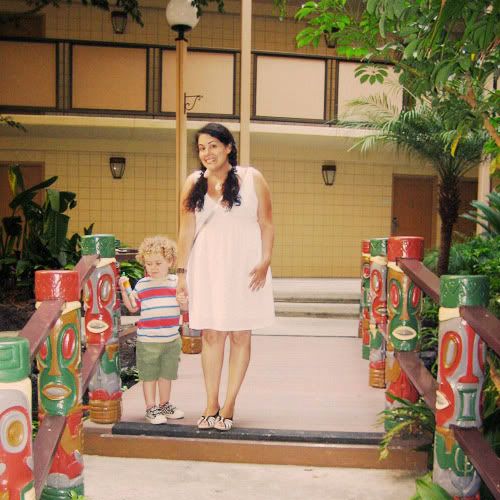 Greg, Wolfie and I hit the Tiki extravaganza two years ago and it was the ultimate in hip family fun. By day you could lounge poolside to the soothing tunes of exotica bands and DJs spinning vintage vinyl—OR you could check out the bazaar of fun goodies for sale. Because it's in San Diego you can even sneak away to things like the San Diego Zoo or Lego Land.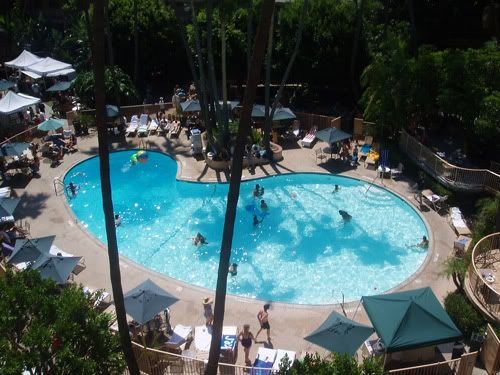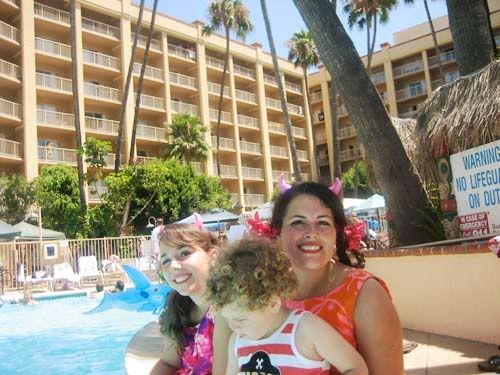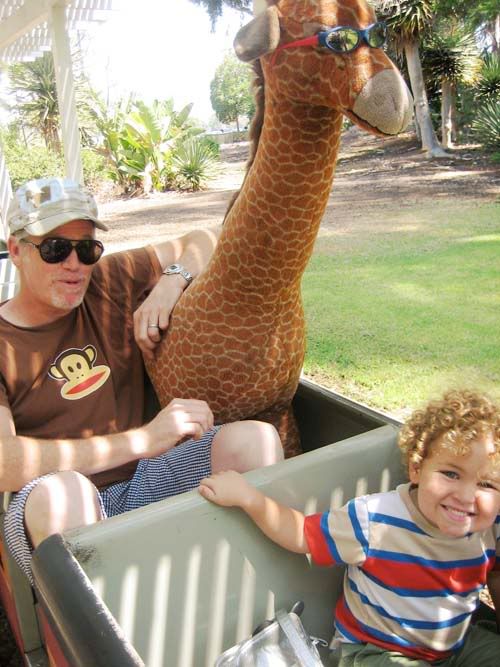 The main reason we went last time was because I was performing with The Devil-Ettes. All my girlies came down and we had a total blast. Here's me and some of my perty pals: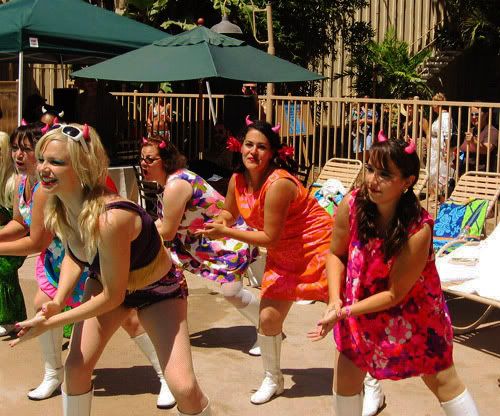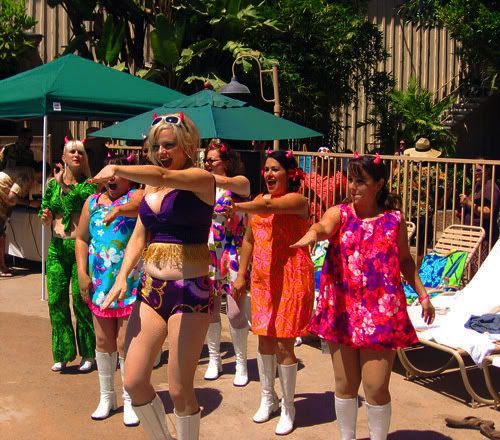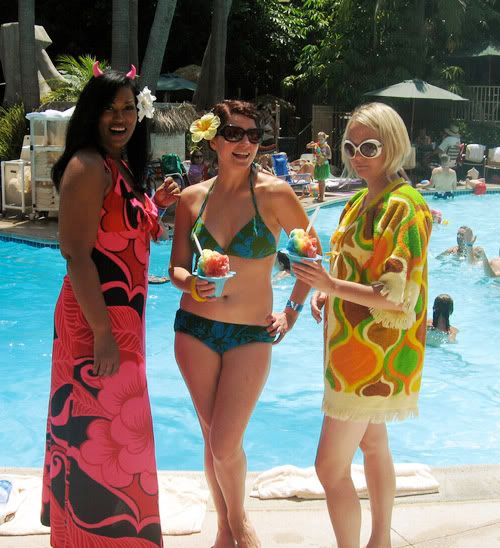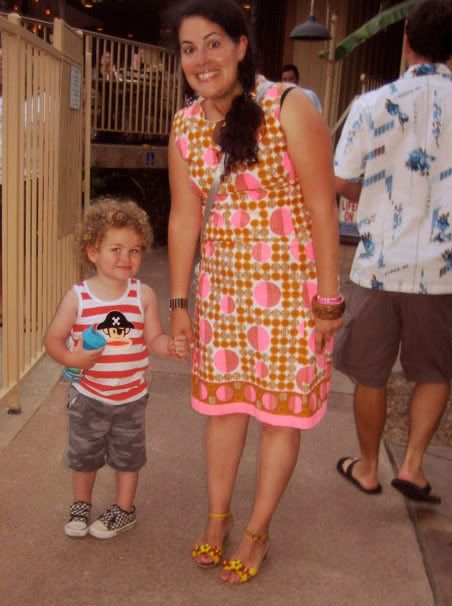 Aww, just look how little Wolfie was! Â He's making this hilarious expression he does sometimes in photos where his eye brows go up and he looks a teensy bit crazy. You know, in a cute way. I guess I shouldn't talk. I look kind of crazy too. Let's focus on my outfit instead, mmmkay??
Last year I was unable to go, but my adorable friend Stephanie went and took tons of photos. She has started a children's clothing line called Pineapple Princess and makes the most fabulous little rompers out of vintage barkcloth. We'll be profiling her soon. I think Wolfie is going to get to model some of her boy's clothes this year!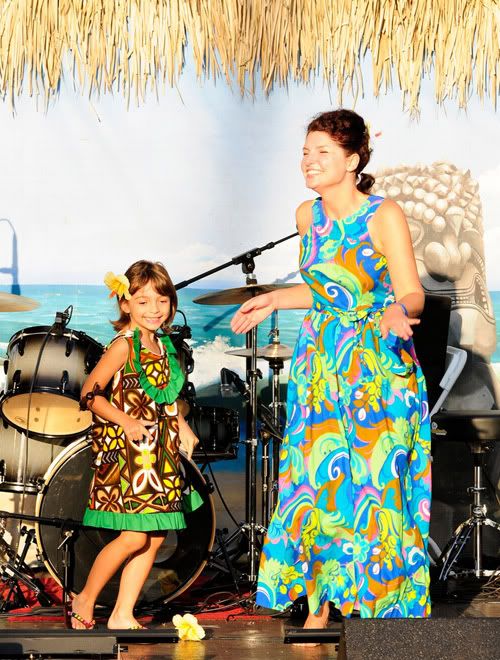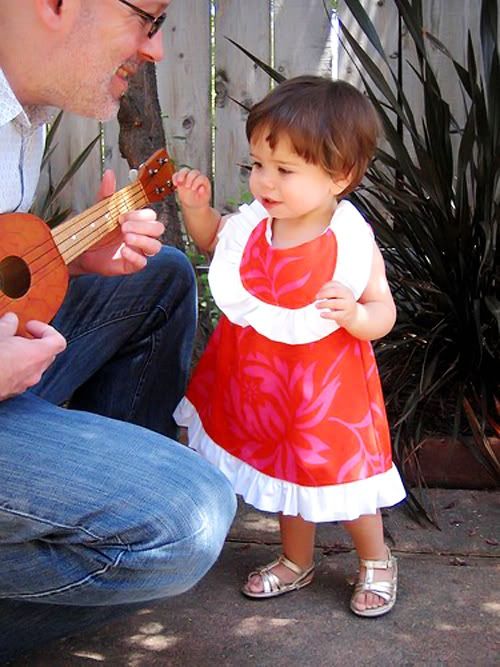 One of my favorite things about the weekend were the fine vintage tiki fashions that most everyone was sporting. So colorful and fun!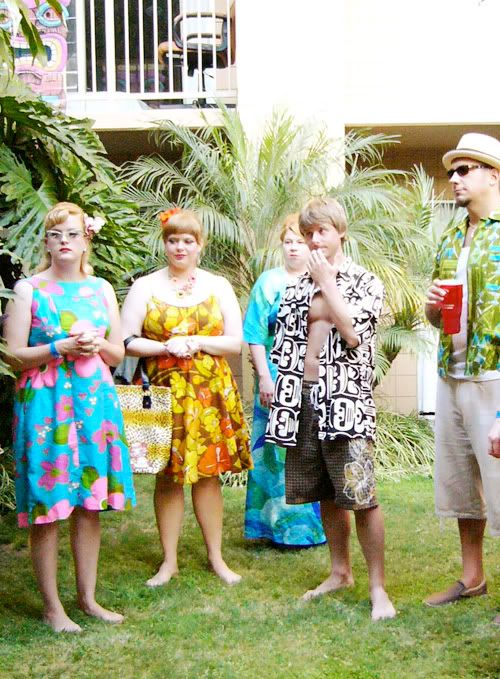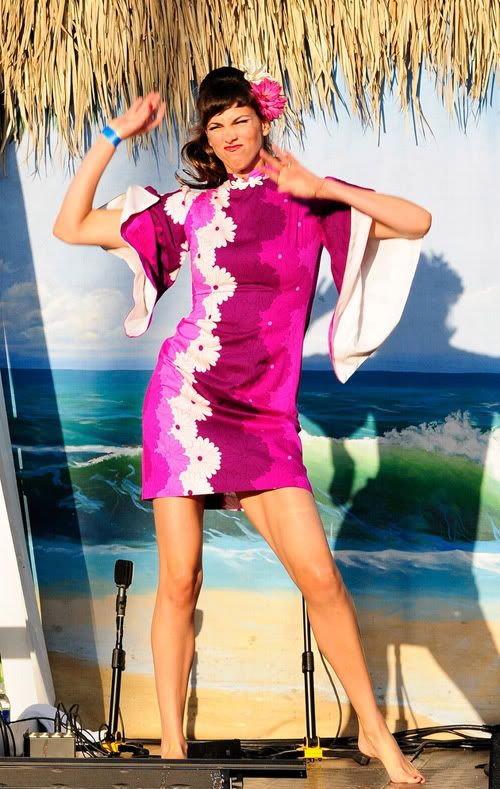 It really is fun for all ages—there were loads of kids, and Wolfie was able to dance and enjoy the music that started at dusk (including seeing mama and The Devil-Ettes dance). Once the sun went down,  the party kicked into high gear with bands and other live performances.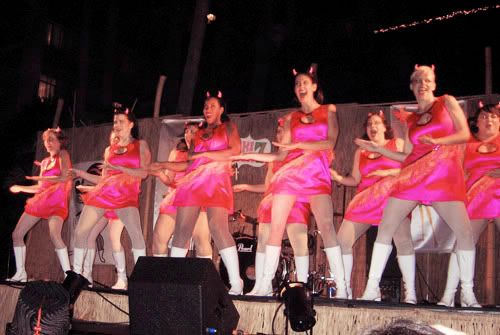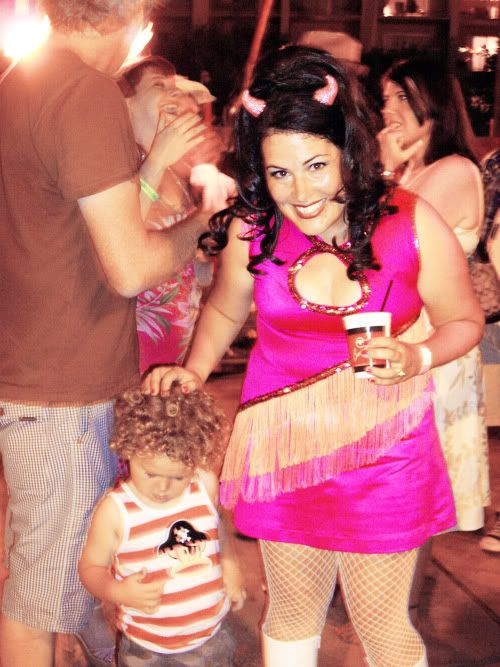 OK. I know it looks like it's midnight and I'm boozin' and carousin' while my kiddo is still up. Pinkie swear this wasn't the case!  I think it's around 7:30 or 8:00 in this picture. Greg was kind enough to let me stay out with the ladies while he put Wolfie to bed. The show stopped around 10:00, but the party went on all night for those singletons who were up for it (not to mention the after hours "room crawl" featuring different tropical libations!) Mama Alix was deep asleep by this time, folks. I'm a total light weight.
By the way, this is the gorgeous Doe and her handsome hubs Otto, the master minds behind all this genius: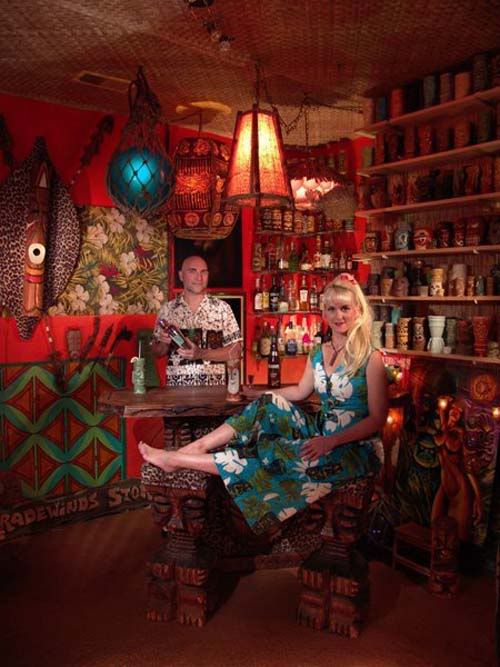 There are still a handful of tickets left if you don't have plans this August! Check out the Tiki Oasis site or Flickr group for even more awesome photos and think about booking yerself a room. I guarantee it will be a weekend you won't forget!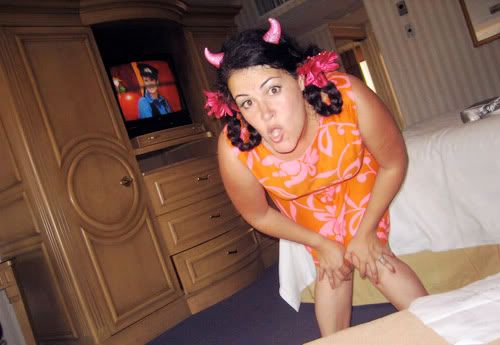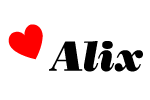 Images: My own, Stephanie's, Tiki Oasis, Jim Fereirra