School bells are ringing and there is that crispness in the air!  Yup–it's back to school time and we here at Modern Kiddo have a grand double giveaway to celebrate this special time of year.
First up: a $25 gift certificate along with a day bag from Parasols Clothing.  What a perfect way to spruce up your kiddo's fall wardrobe. Perfect for picture day clothes that will make everyone smile.
Parasols clothing is one of the particularly yummy online shop for kids clothing and other goodies that you end up wanting to buy the store.  They offer a lovely lovely selection of timeless clothes that look as comfy and practical to wear as they are cute.  But what makes me particularly adore Parasols is that the company is dedicated to education and all sales benefit Room to Read, which helps children in the developing world gain the lifelong gift of education.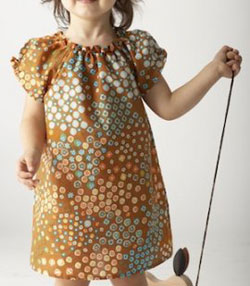 Along with the gift certificate, Parasols is also offering up a very useful and very cozy corduroy day bag, which is perfect for popping snacks, books and all sorts of thing that kiddos always seem to need at a moments notice.
Second, but equally awesome:  Mabel's Label's  Ultimate Back to School Combo label pack.
Now the second part of the giveaway is one of my favorite sites around which I was hipped to by my very smart sister-in-law who has sent her four children to camp as well as back to school with the help of this store: Mabel's Labels.  I had the honor of meeting one of the founders, Caitlin Madden at the Evo Conference this past June. I'm so impressed with this company that was started by a group of moms who have nurtured this great company to its current success! My favorite product is a toss up between the shoe labels (genius) and the kid safety products, which are so amazing since I know dozens of kids with allergies.
This back to school label combo is a terrific way to start the new school year and guaranteed to save you money in items that would normally be misplaces.  Sticky Labels are dishwasher and microwave safe, Tag Mates™ are washer and dryer safe, and the shoe labels and Teeny Tags™ are waterproof and UV resistant, which is perfect for puddle loving and pool bound kids.
Now, how to get this grand back to school duet of yay!
Leave a comment (natch) and tell us about your favorite back to school memory–your own or your kiddo!
Follow us Google Alerts
Follow us on Twitter, @modernkiddo
If you already follow us on twitter, tweet about this giveaway—don't forget to include @modernkiddo in the tweet please!
"Like" this on Facebook (see below!)
If you do all five you'll be entered five times. Woot!
Good luck and the winner will be announced on the site on September 18th, 2010.