Hi hi Everyone, I'm back! I've been traveling for work last week and nutty busy going to estate sales, seeing cute new babies of wonderful friends and having missionary downfalls with family as the temperatures finally begin to warm up in the Bay Area. Huzzah!  Sadly, sleep has been rather elusive, but that means that I must turn to the darling Internet to amuse me with dandy vintage finds. And hoo-boy–did I find some gems.
So with no further ado–the round up!
This weekend I saw J.J. Abrams Super8, which was set in 1979 and revolved around a bunch of 12 year old boys.  I loved the movie, but I particularly loved the vintage  toys most of all that were shown in the background.  I grew up in a household of boys in the seventies, so I had vivid memories of them painting models like the ones featured in Super8.  And this sweet vintage Matilda van model kit made me smile ear to ear. From Ebay seller, reeds-real-deals.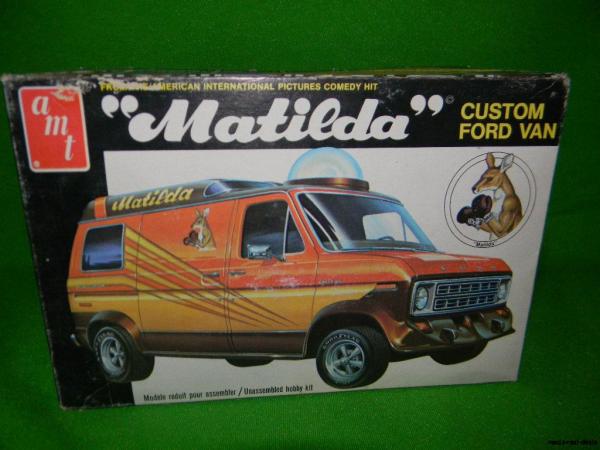 I love little pastel vintage dresses and this sweet summer voile one is just perfection, perfection, perfection. From Ebay seller, msna2001.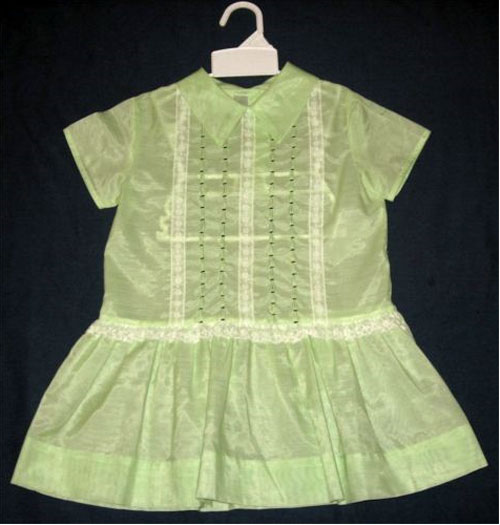 I know transportation is a very popular theme for boys clothing, but I think this vintage Nascar white jumpsuit is a genius offshoot.  From Ebay seller, mooses12951.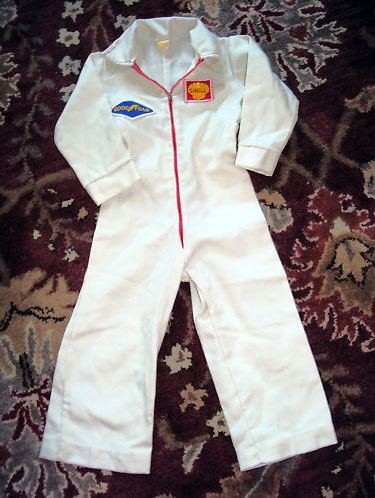 As I child, my cousins and I would fight over which Village People character we would want to marry.  (Shaking head…) But I'm sure we would have fought over this brilliant vintage Macho Man t-shirt–in blue glitter no less! From our dear Robot Parade 4 Kids!
I love the great Stride Rite box almost as much as I love these great oxblood mary janes with the sweet Pilgrim buckle. From Etsy seller, White Wash.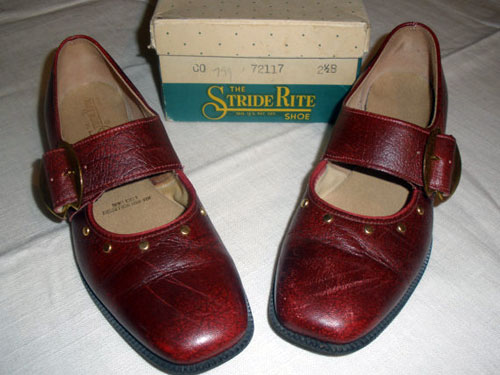 I like to think that Glee's Mister Shuester character is bringing vests back!  And you can start your little kiddo out right with one as sassy as this little plaid vintage friend!  From Ebay seller, nwiowarocks.
You know what would make a great puzzle? A smiling mama bird with a strawberry print kerchief carrying her baby birds in a nest on a branch riding a flower speckled turtle wearing a groovy red, white and blue hat. Well, hey! There it is! From Etsy seller, Aimee's Scooter.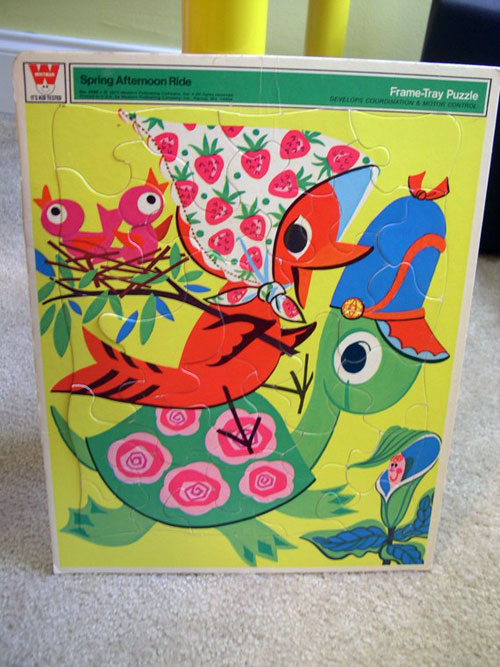 Gah! I had one of these when I was growing up and made soooooo many calls to Raggedy Ann, Mickey Mouse, and various characters from books with this gem. And it was so olde timey looking too! From our friends at Sweet Shop Vintage!
And the award for best product description this year goes to  Fuzzymama for describing this vintage smurfy gem of a puzzle, "100 pieces of musically inclined smurfs happily doing their thing."  Genius.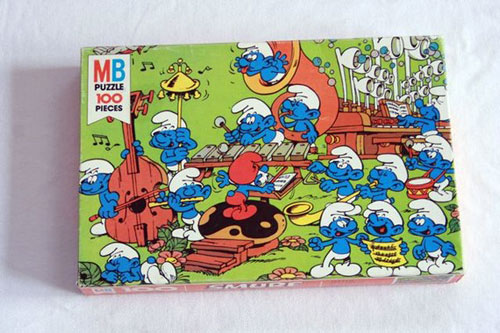 I will do a feature next week on all Fourth of July U. S. of Yay vintage round up, but I HAD to share this wonderful little patriotic shirt with you all. I don't know how 3 Ring Circus finds such great goodies!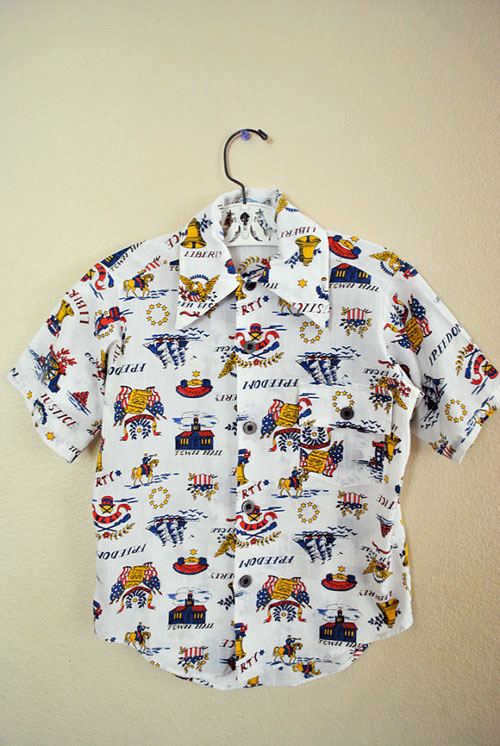 One last one that was also featured in the main characters bedroom in Super8. And it would make the ultimate Father's present too… You guessed it…
G.I. JOE! With kung-fu grip, natch.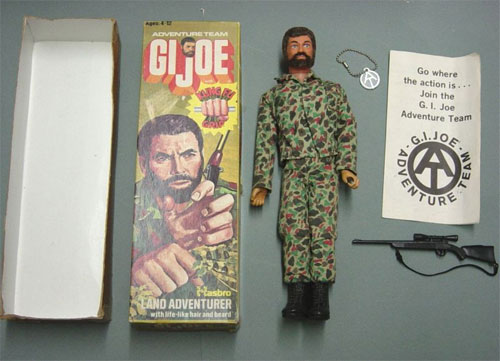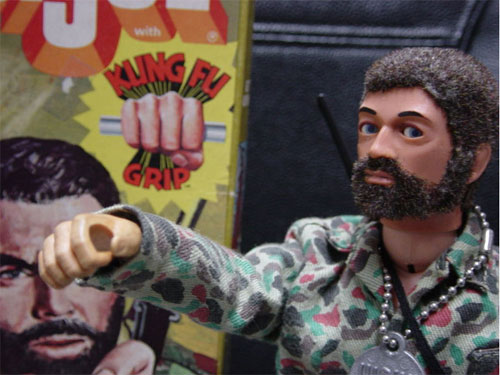 I had to show a close up of that bristle head that I used to touch when I brothers weren't look. It was the most bizarre texture ever. I love how this one has aged into salt and pepper.  From Ebay seller, Supercarsparts.
Happy Monday, friends!