Today I have a little mix-n-match for you. I love looking at handmade pretties for children but then there is a part of me that gets totally inspired by the slightly trendier, high-fashion boutique lines. Soooooo, why not look at both? Presenting, A Little Bit Country….A Little Bit Rock-n-Roll. First up:


Do you Kinchi? Ooooh but you should! The fabulous Mirjam is the genius behind this adorable line. Mirjam lives in the Netherlands and her style is both seriously cool and totally sustainable. Each charming little garment incorporates vintage fabric, tea towels and the like for a one-of-a-kind treat. We at Modern Kiddo are big fans of using old textiles to create sassy new garments!
I first "met" Mirjam as a Flickr friend where I was transfixed by her adorable photos of her little girl in handmade gorgeousness. One day she posted photos of her garden and I commented on some beautiful holly hock flowers. One thing led to another and next thing I knew, I received a little packet of hollyhock seeds in the mail—straight from her garden! Take a look at these beautiful photos and then head over to the
Kinchi Etsy shop to scoop up these goodies for yourself.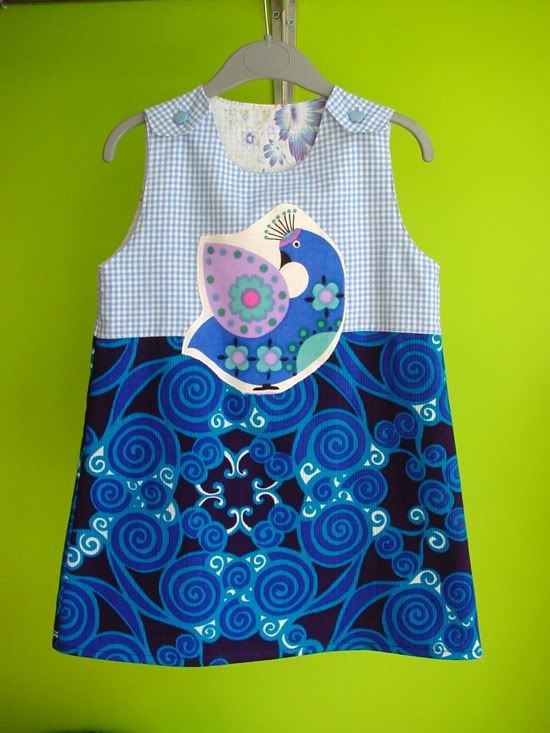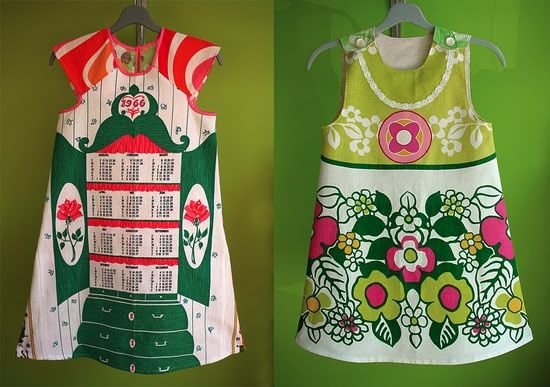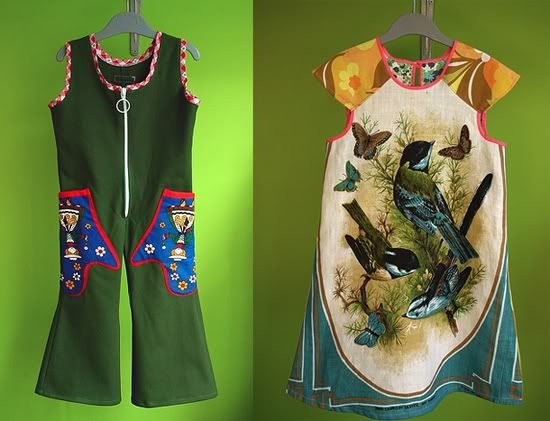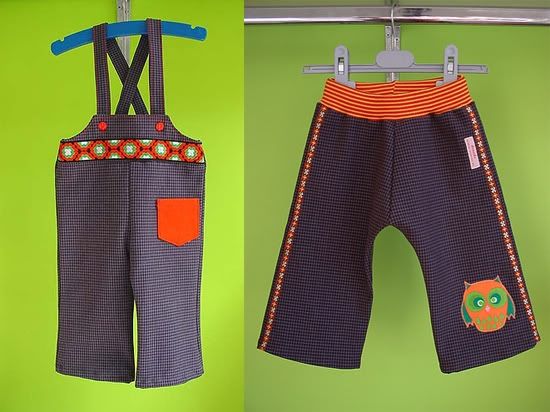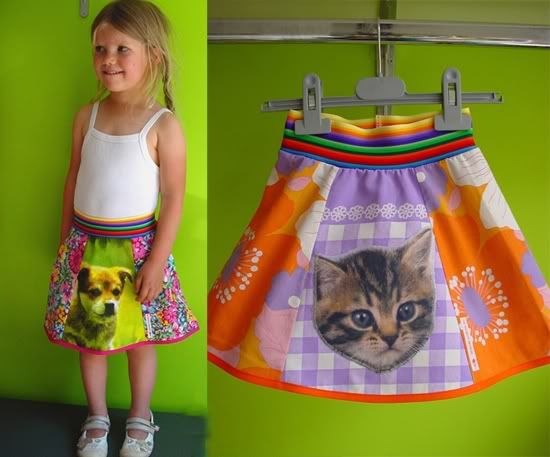 You like??? Oh I KNEW you would. The 1966 Dish Towel Dress is officially BANANARAMA. OK, now lets switch gears and take a little at something totally different but equally cool.


Finger in the Nose was started by Siv-Tone Kverneland, a talented Norwegian living in Paris. She calls her style, "a mouth watering and eclectic combination of French chic and Scandinavian cool" Sounds good to me! Inspired by her little daughter Selma, she wanted to create wonderful clothes that children would fall in love with and mothers would be jealous of. I think she's off to a great start.
Finger in the Nose is the ultimate hipster clothing line…I'm usually more a fan of kid's dressing like kids and not like little grown ups but this line is pretty damn cute. The collection is influenced by eighties L.A. (hot!) and was designed to be fashionable but durable. I especially love the boy's clothes and think they would be great on a slightly older kiddos—with a penchant for struttin' like a rock star….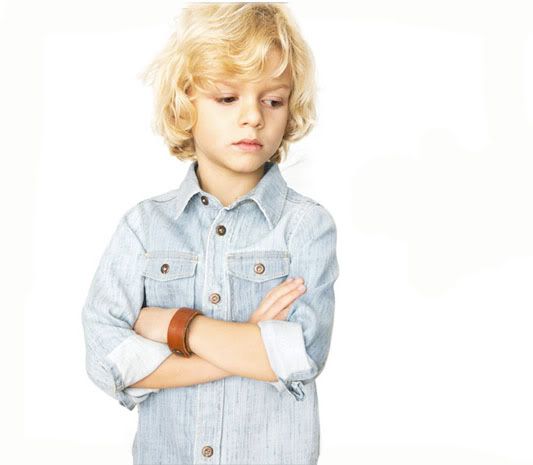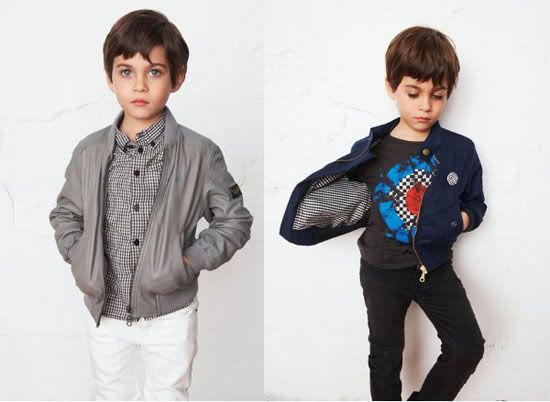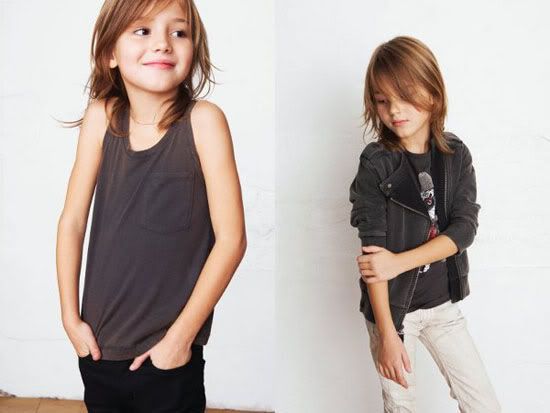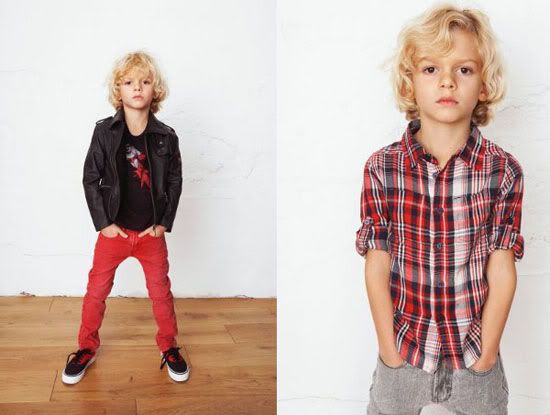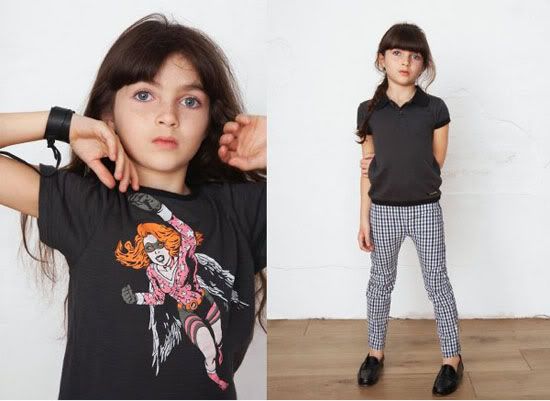 These kids are so rockin', I love 'em. The skinny plaid stove pipe pants above are totally cool….and I love the boy's in their rad jackets. They just need a micro Vespa like the one I saw at the flea market a few years ago.
So what are you feeling? A Little Bit Country or A Little Bit Rock? I think a healthy mix of both is just what the fashion doctor ordered.